I went to school in New Orleans and lived there for a bit after graduation. Katrina hit my senior year of college and I watched the city pick itself back up. New Orleans is a deeply personal place for me, but also a place I hardly know. When you go to college in a town, you really only experience life as a college student, and half of that through a silly self-induced drunken stupor.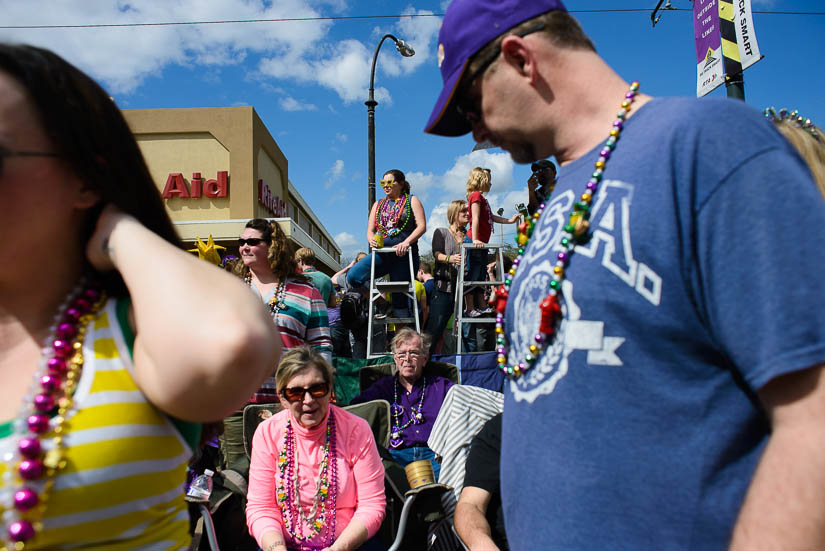 I decided last year that I would return to New Orleans to photograph Mardi Gras, a subject I had never taken a camera to, seeing as I developed my photography interest after school. I bought some plane tickets and finagled some places to stay (with the help of some very generous friends). And then I tried to make connections - for all the things I thought would be important for telling all sides of the New Orleans Mardi Gras story. When I arrived, though, I learned that there is so much to Mardi Gras that I had never heard of, let alone experienced. There were so many many events taking place on Mardi Gras Day - far too many to capture in one trip. I knew I either needed to make this a regular experience, or put aside the ambitions I had going in to make this a book. Now more than a month past the trip, I'm not sure what I want to do with these images. I'm quite happy with a number of them, but I don't know where they belong. Perhaps the best answer is the default: right here on this blog.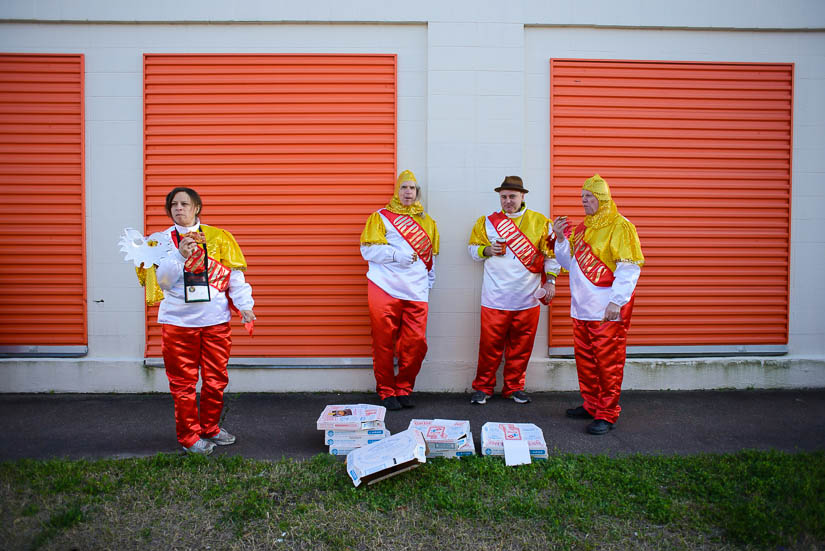 I promised myself I would go hard on this trip - not waste time, not be frivolous. But in the end, I'm not as young as I used to be and I can't control the weather. Friday night, Krewe d'Etat night, I pushed it and was very satisfied with my night photos. I stepped off the plane and immediately set out to photograph d'Etat setup and then Hermes. The timing didn't work out so great for setup, but I was out there for both parades, standing under various streetlamps that I found. It's the only way to shoot at night.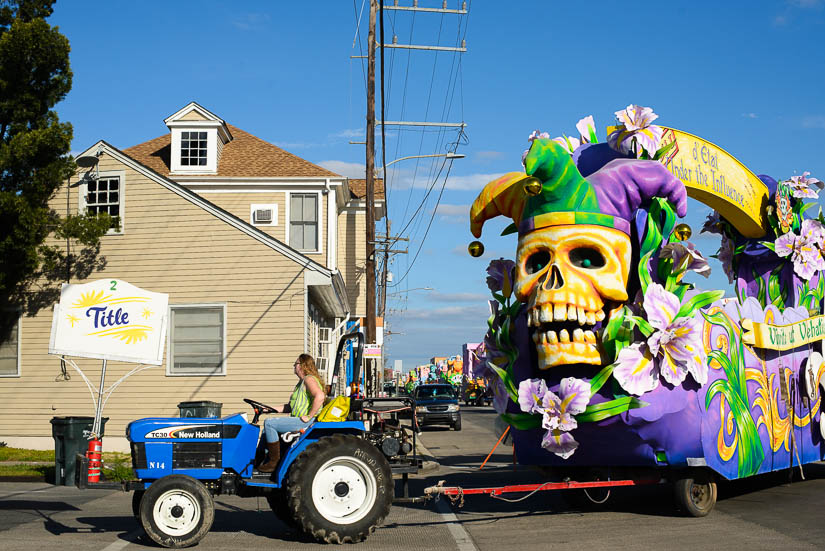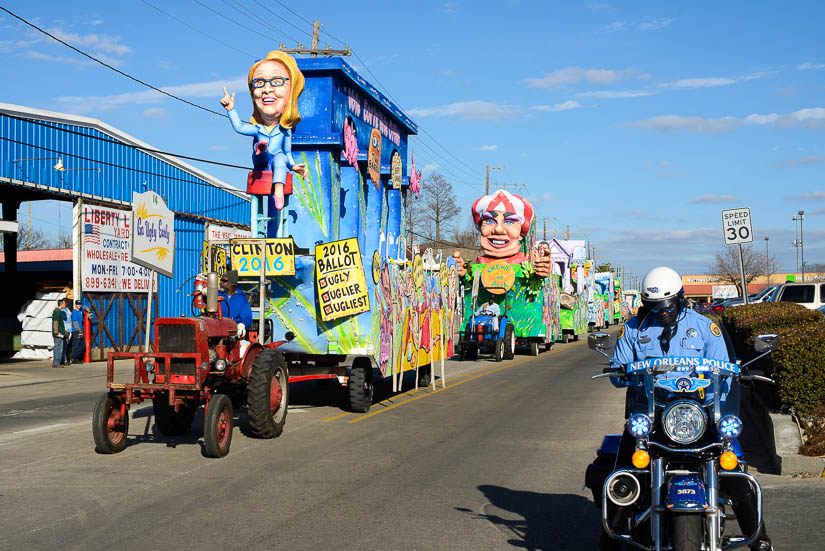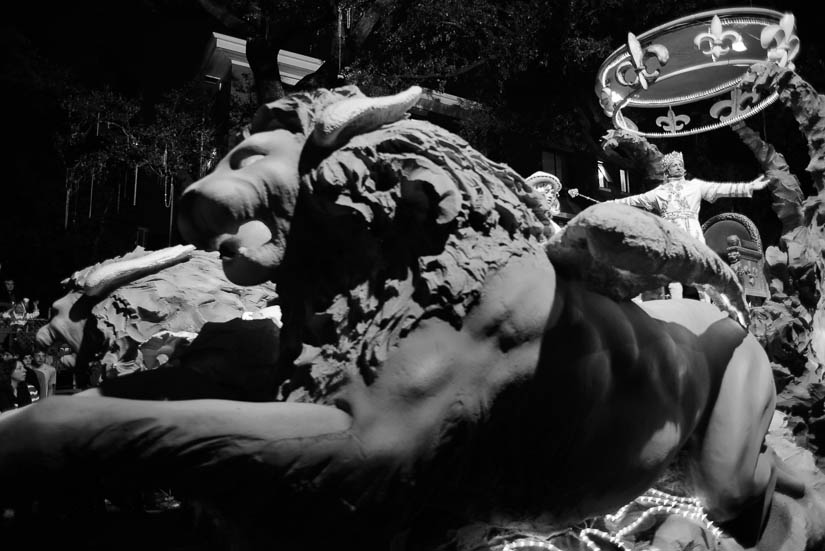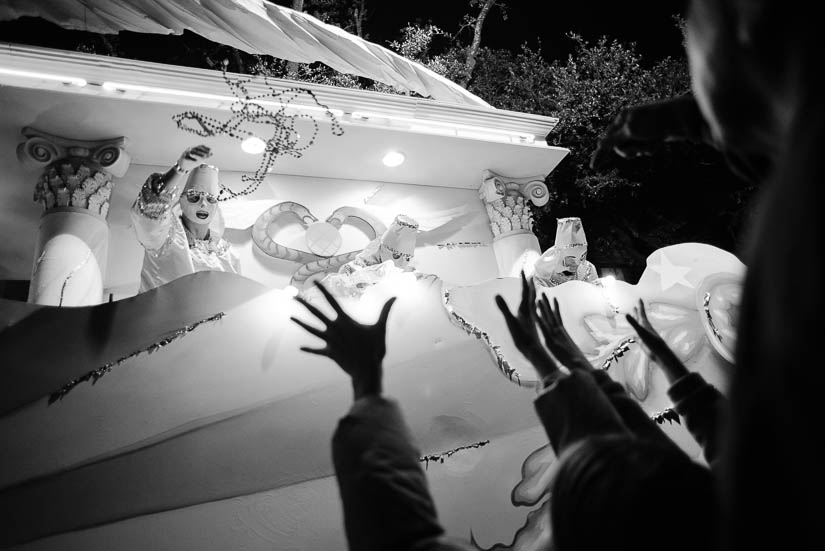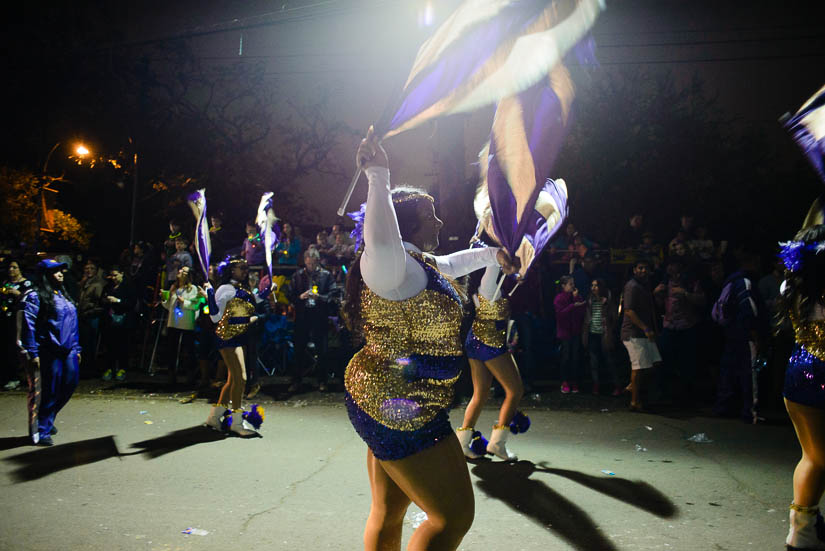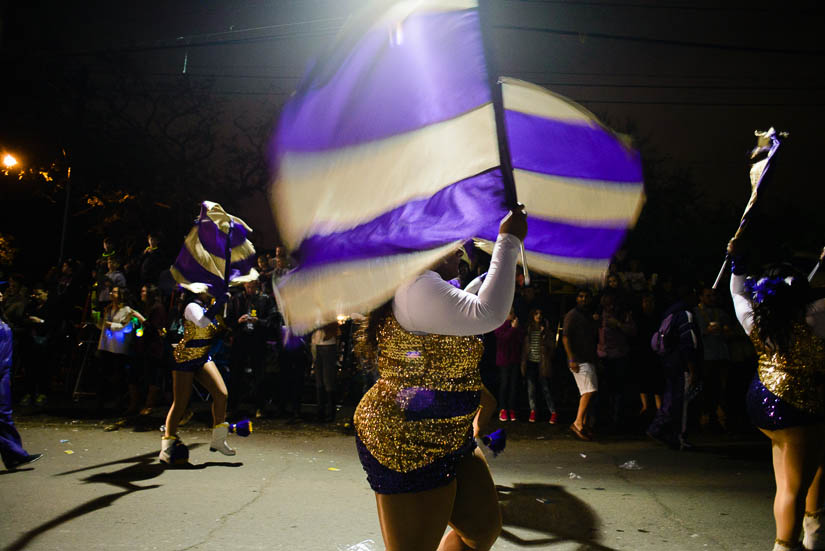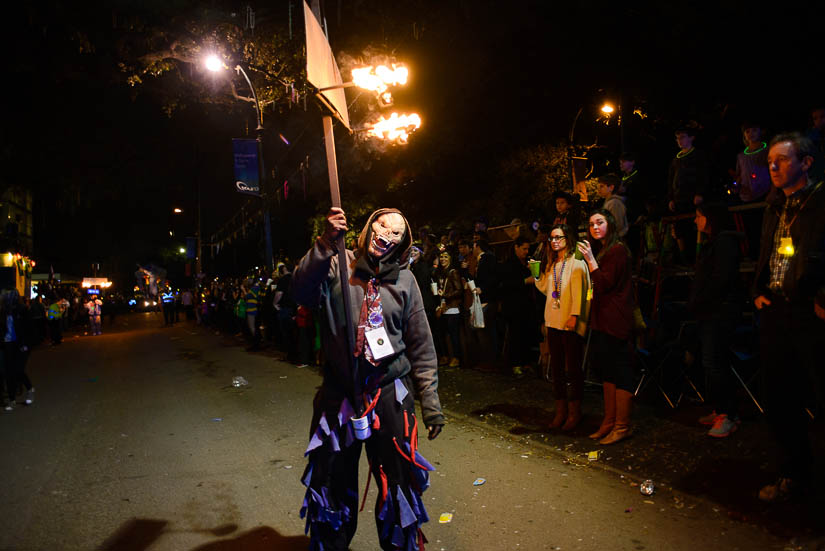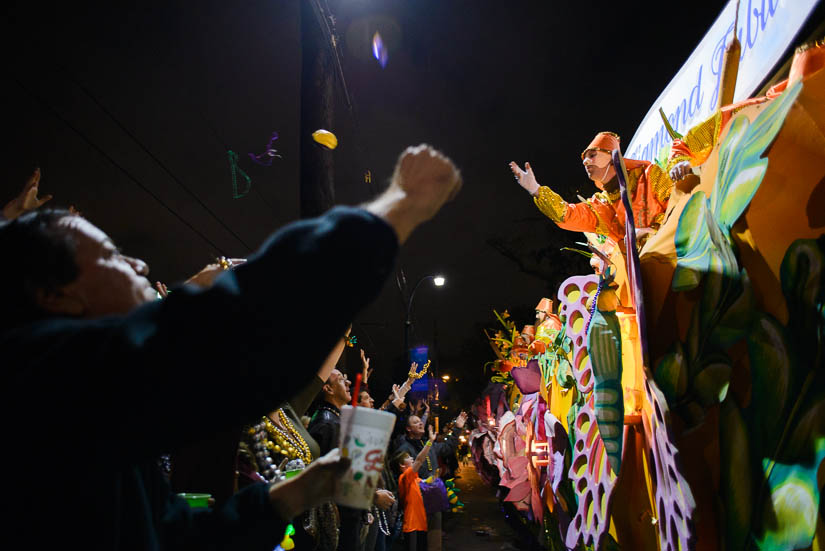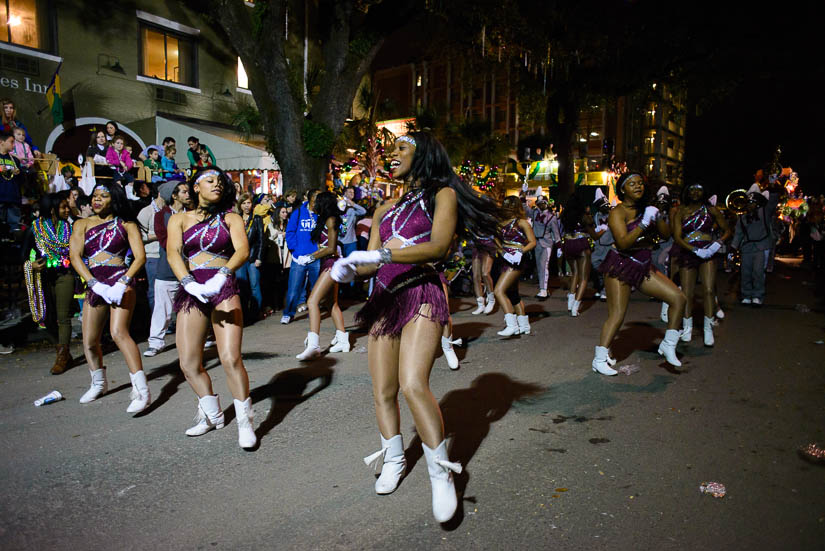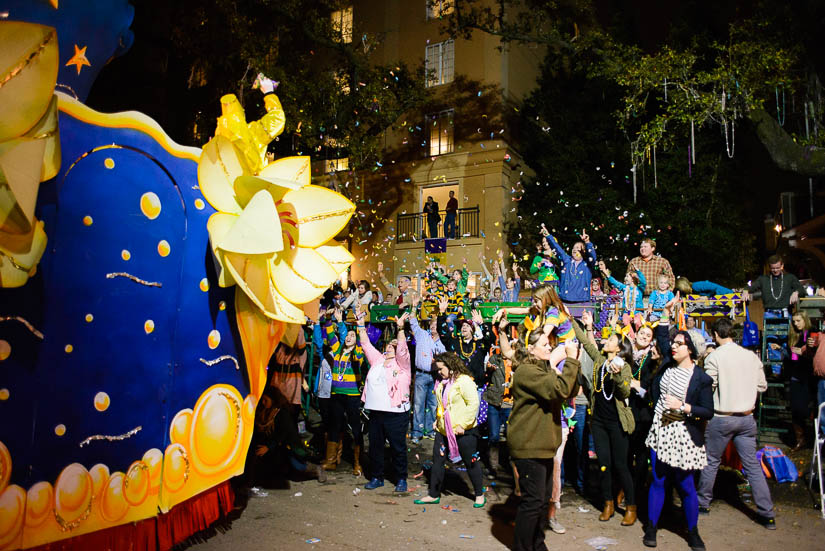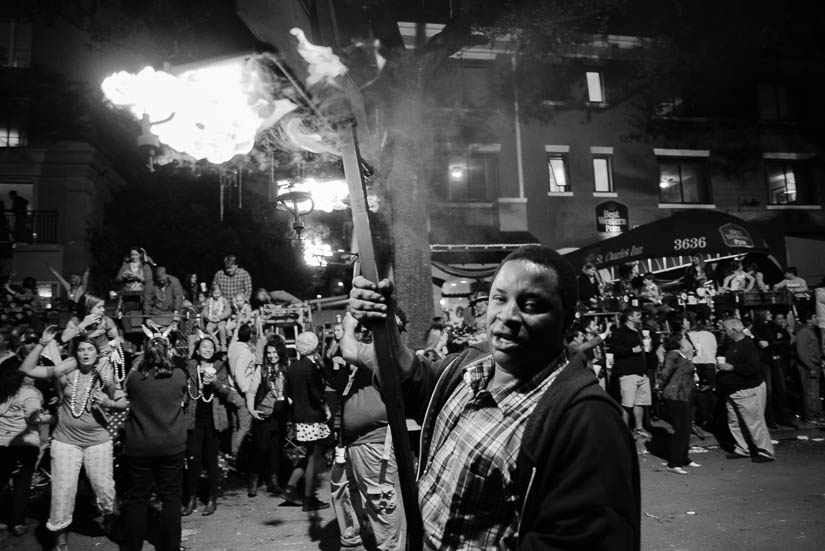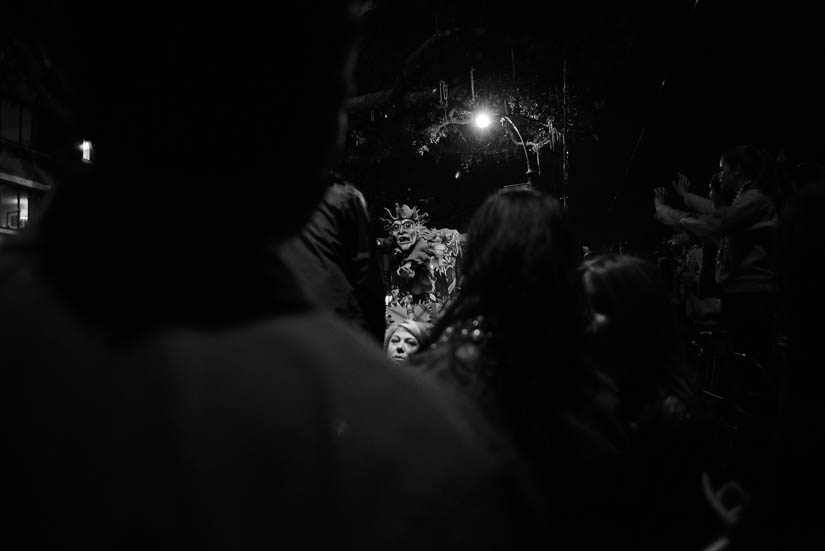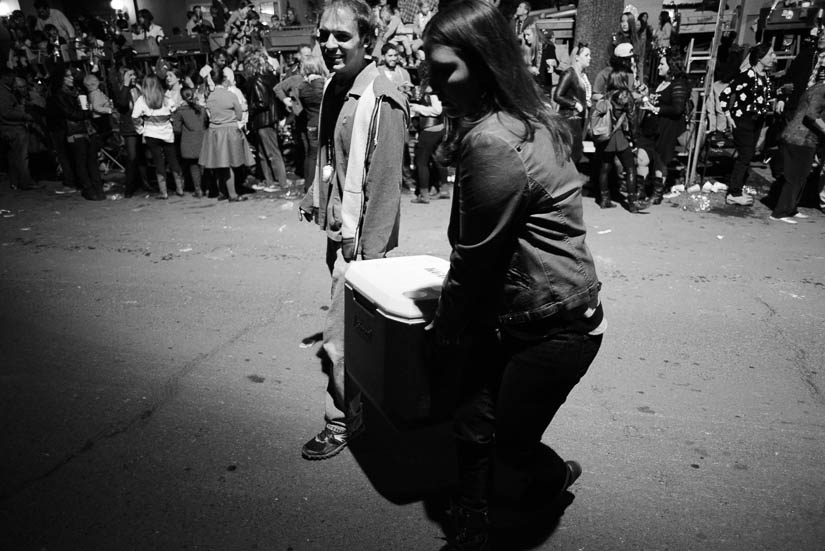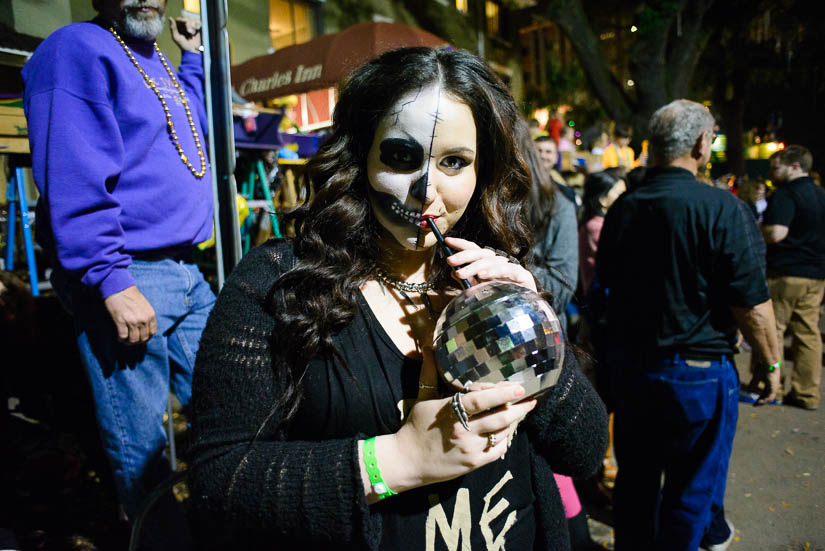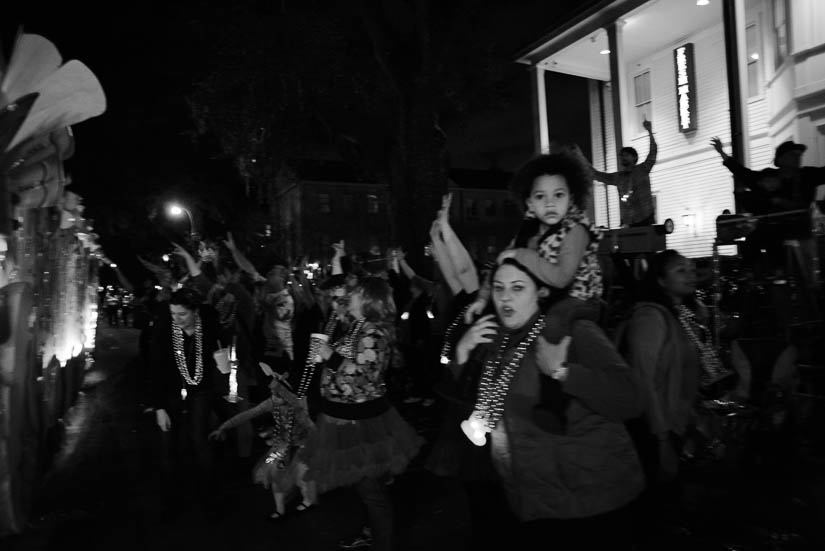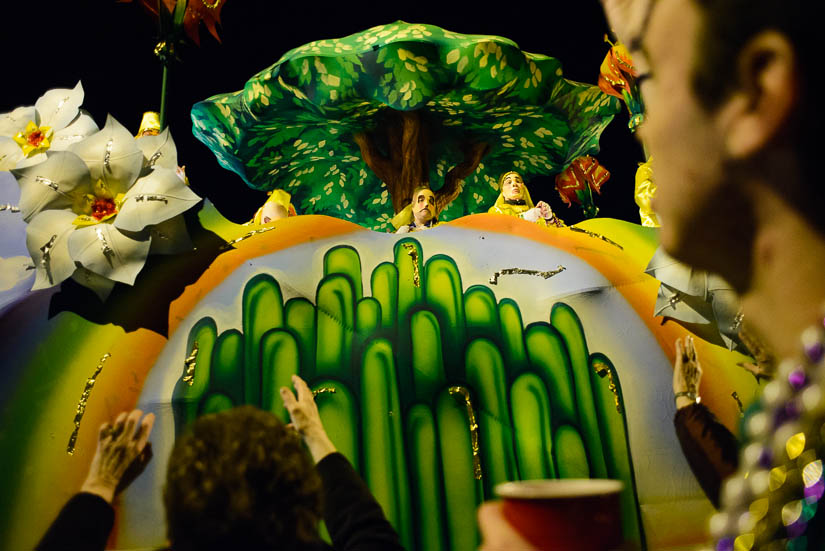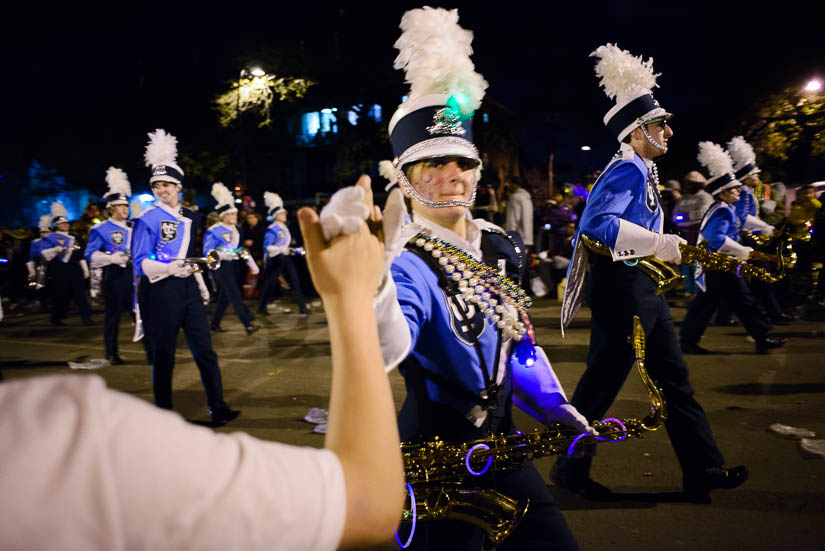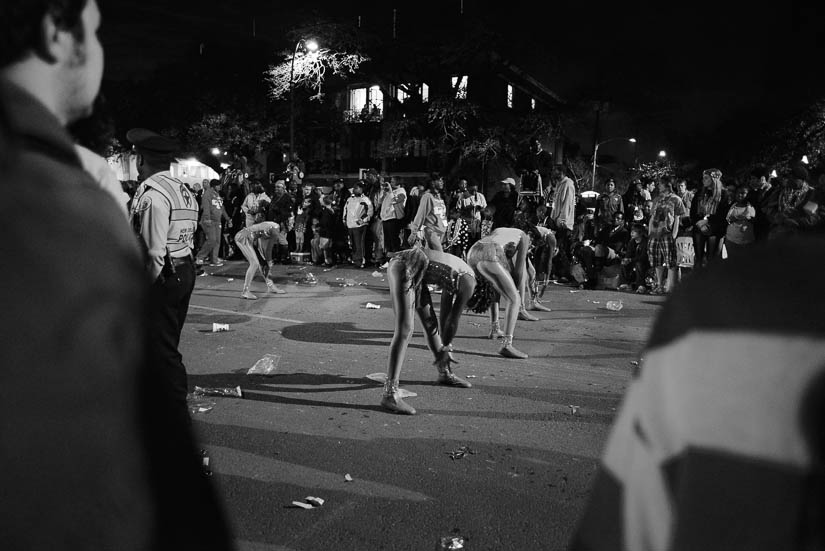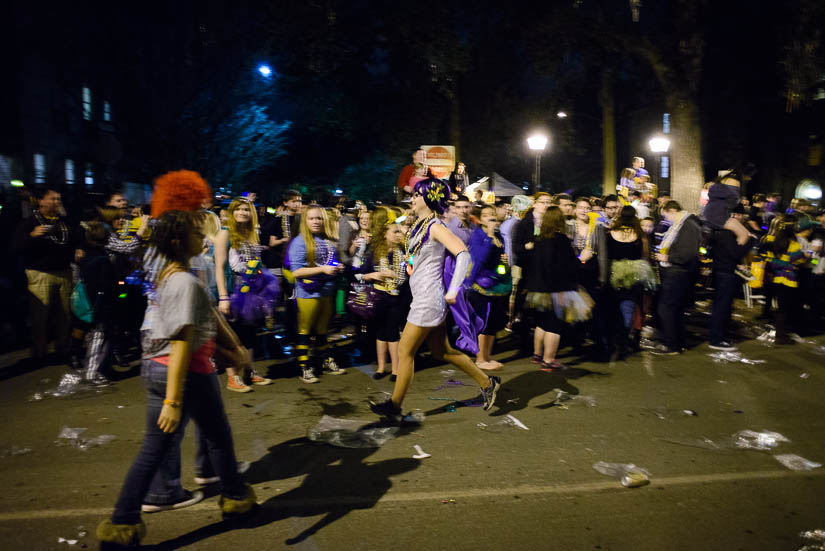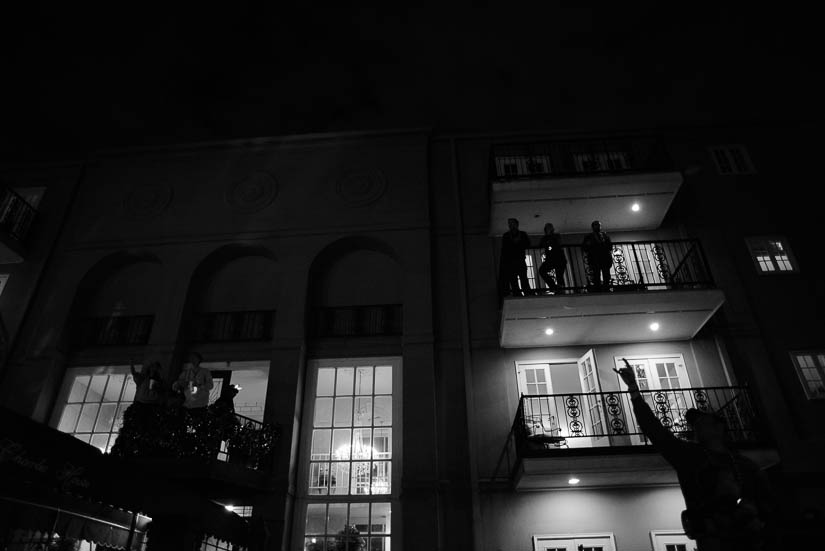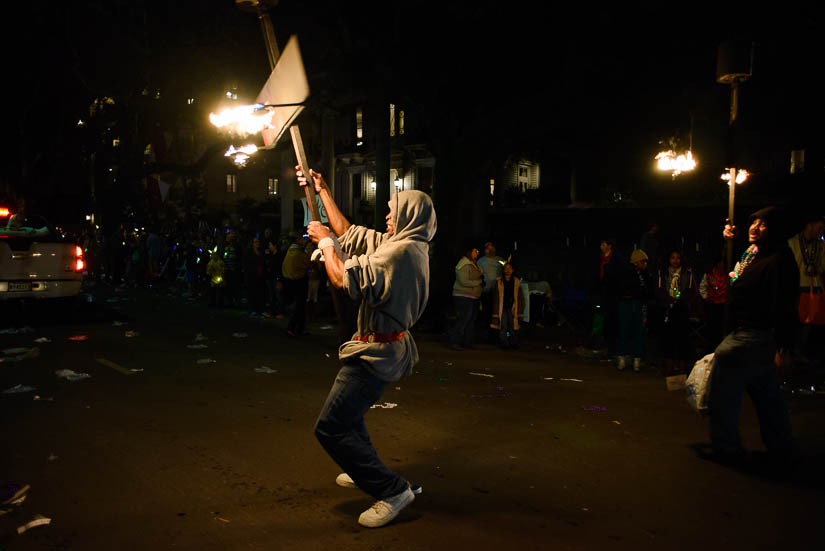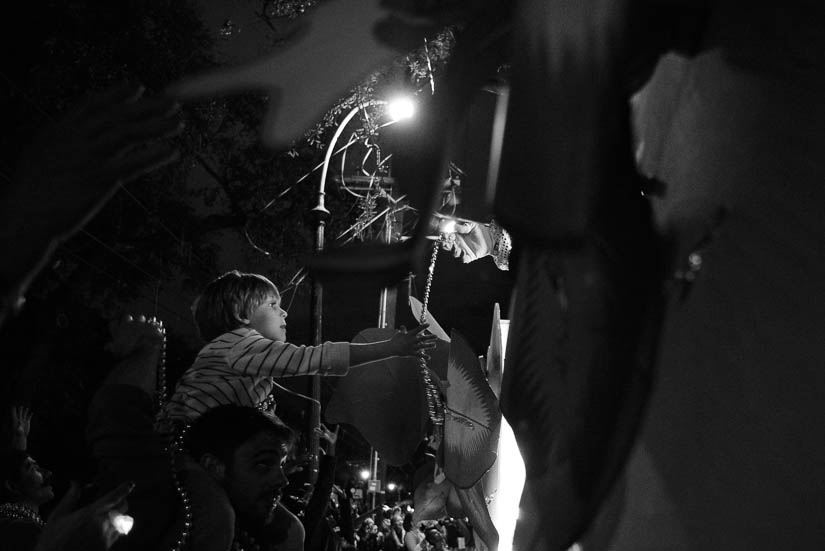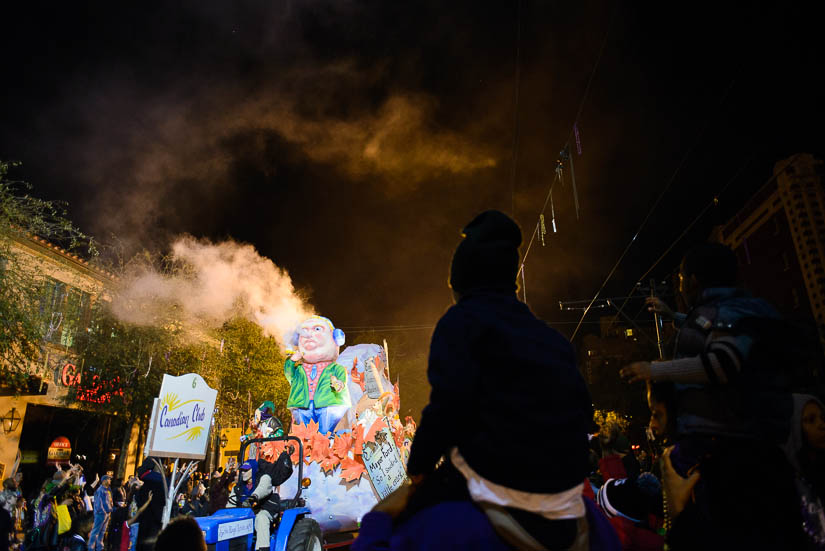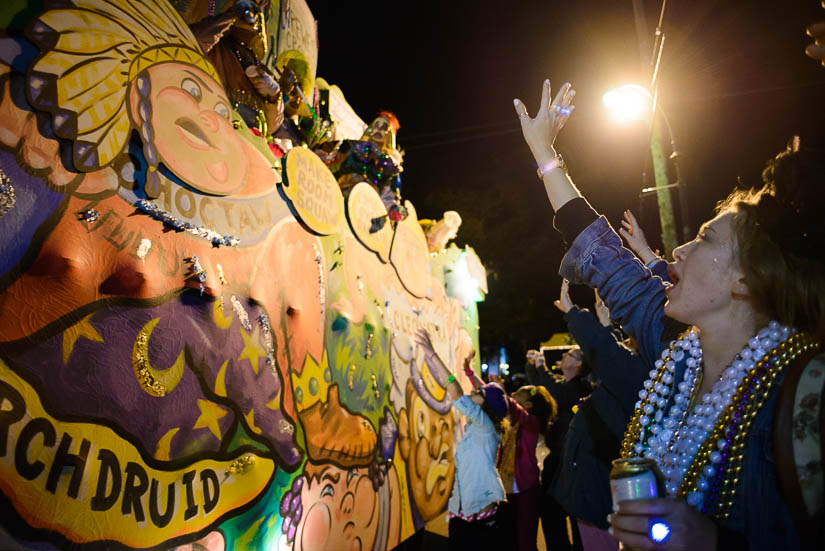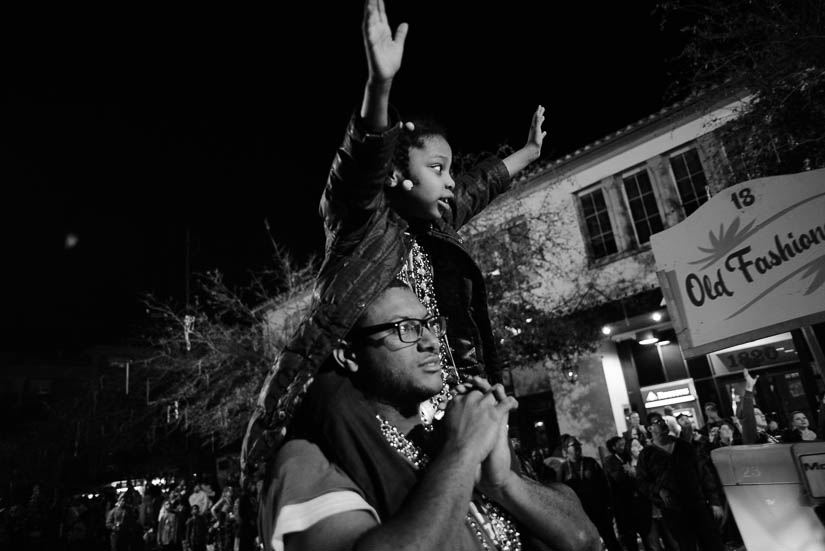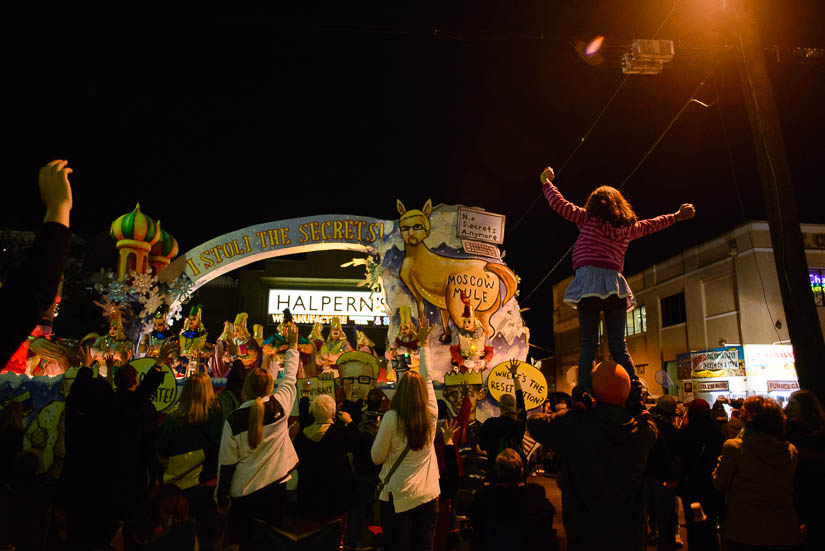 I even made it all the way to the Quarter, after a pitstop at the Trolley Stop Cafe, a favorite old stomping ground.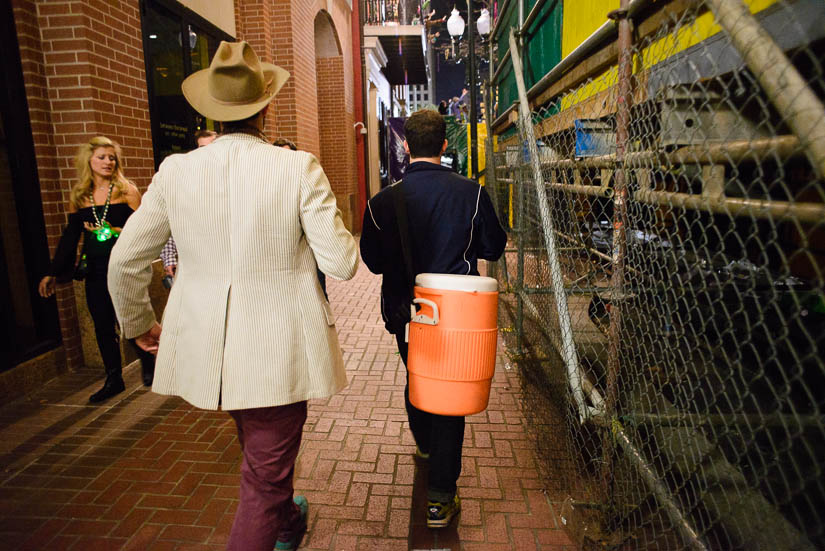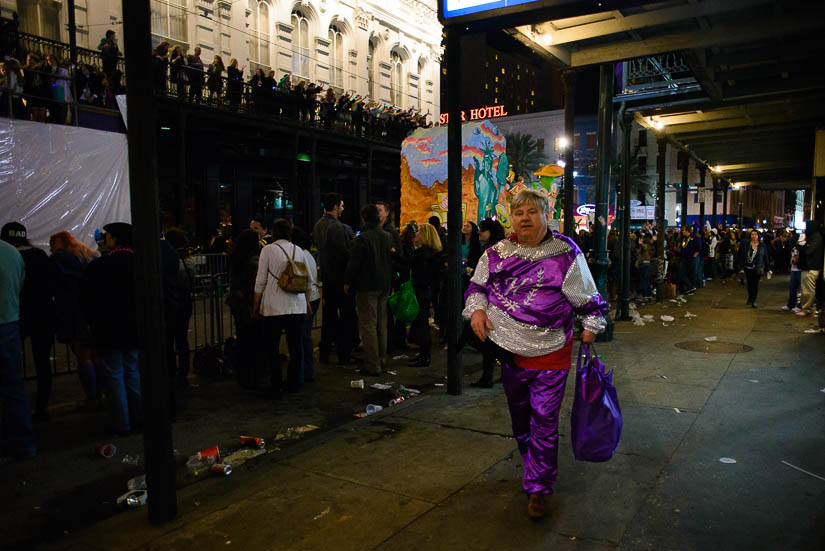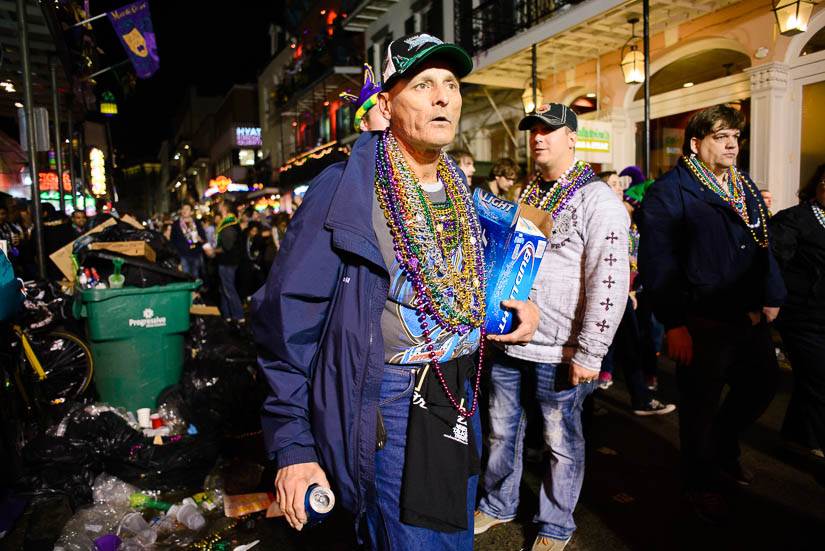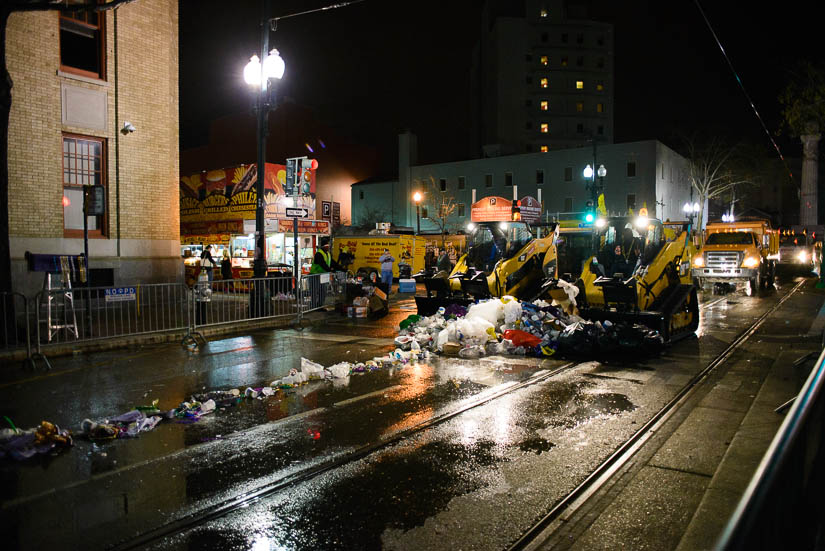 New Orleans is bigger than I remembered, and walking back from the Quarter to uptown that night was not pleasant. It sort of ruined me, physically, for the next day.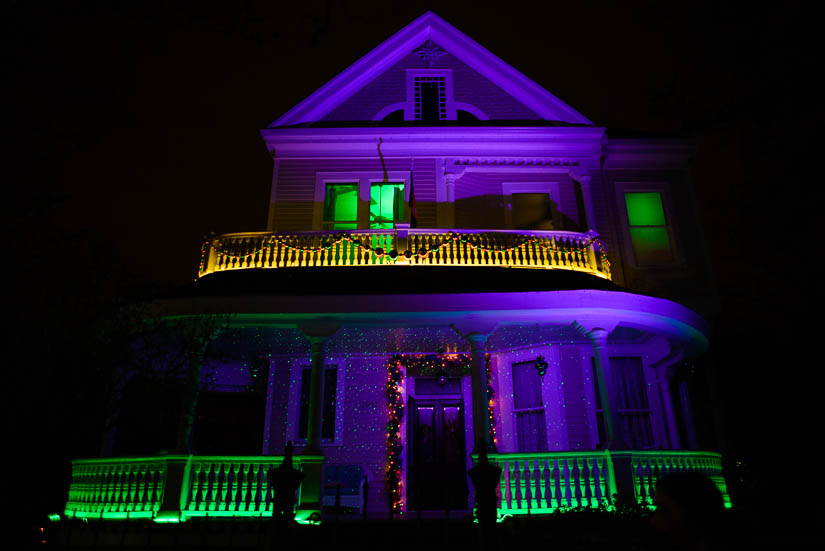 Through friends of friends, I was able to march in Tucks, which was definitely the highlight of the trip.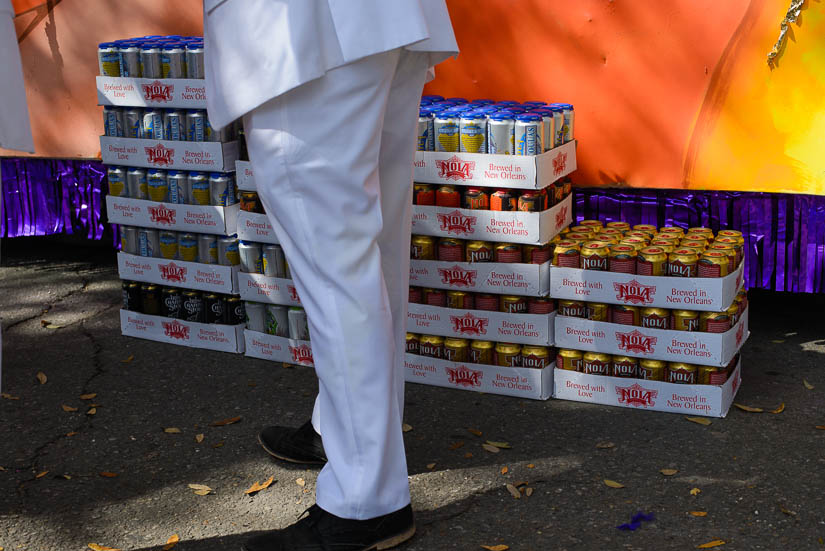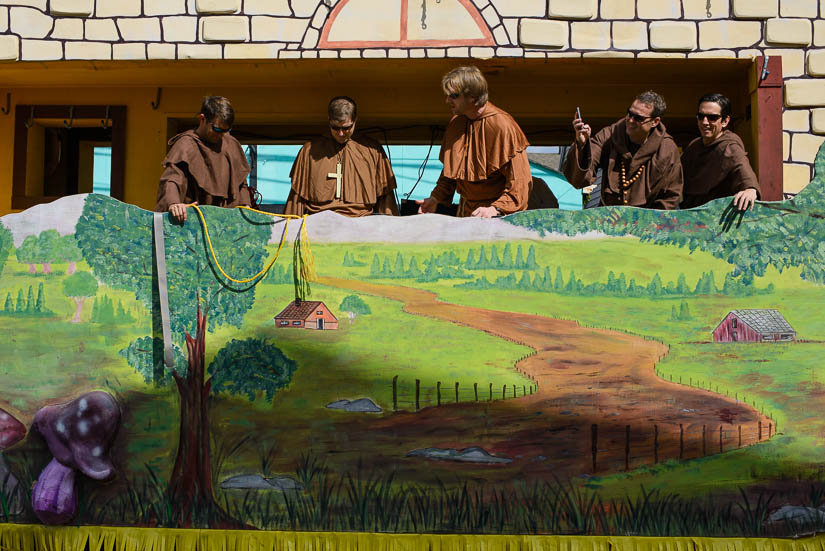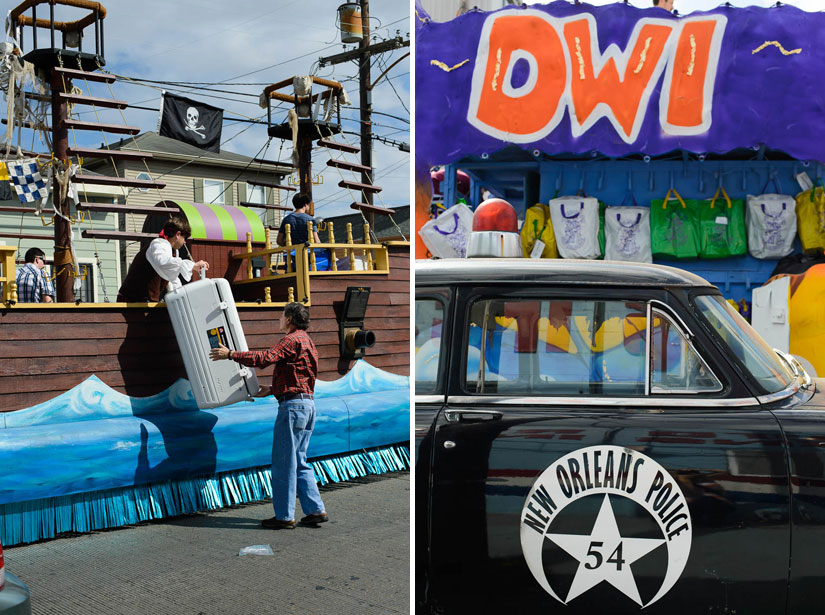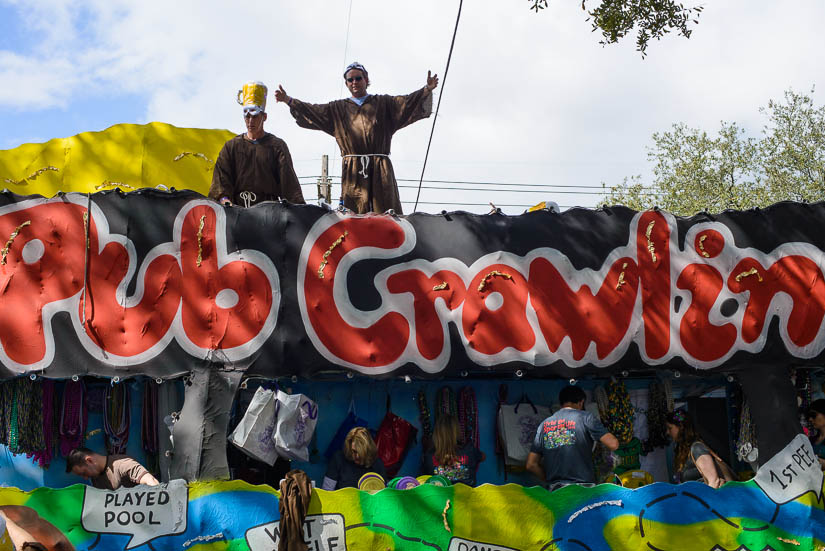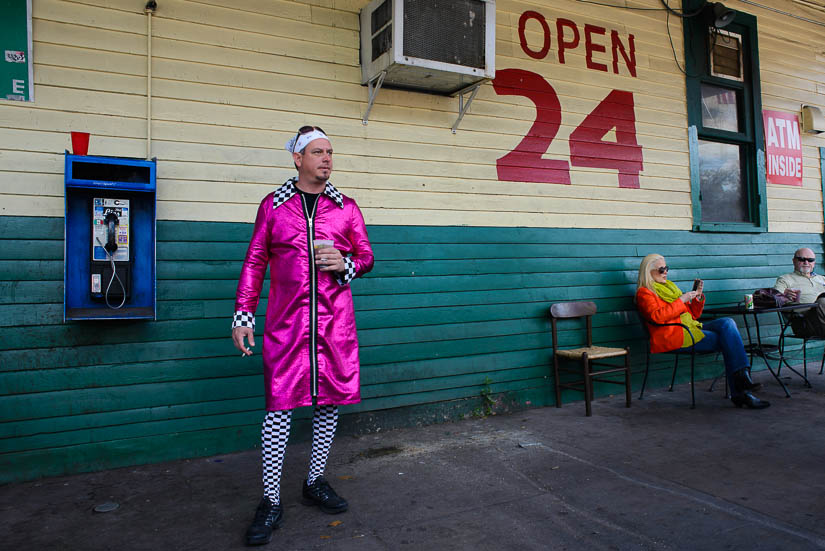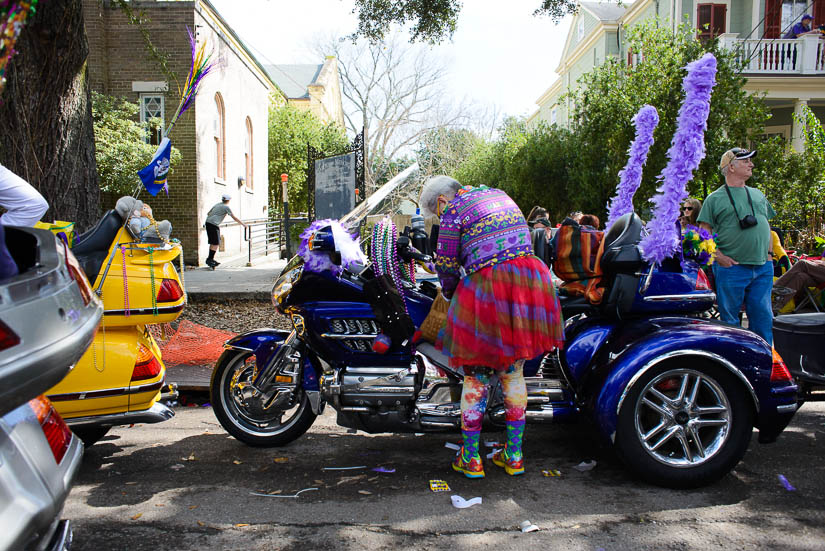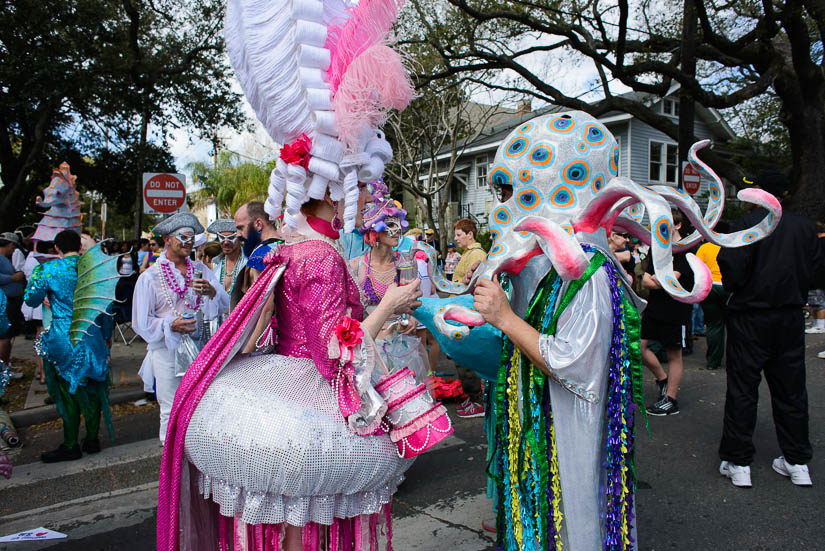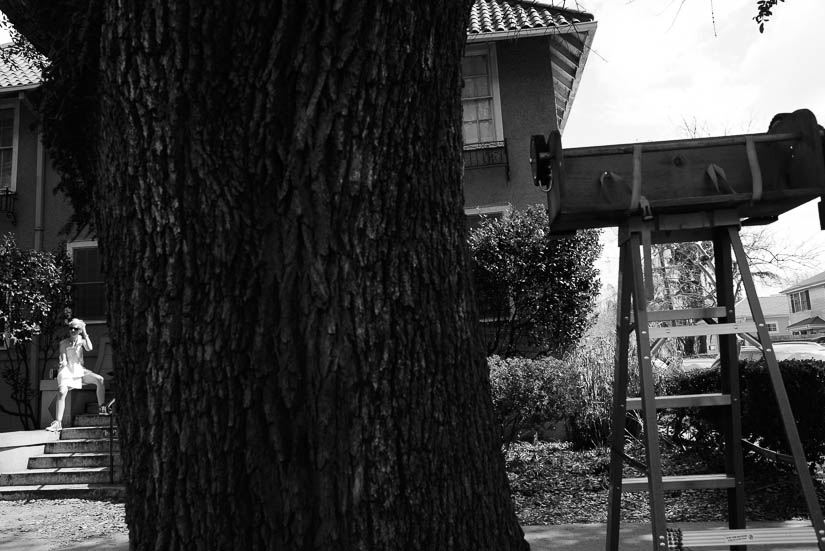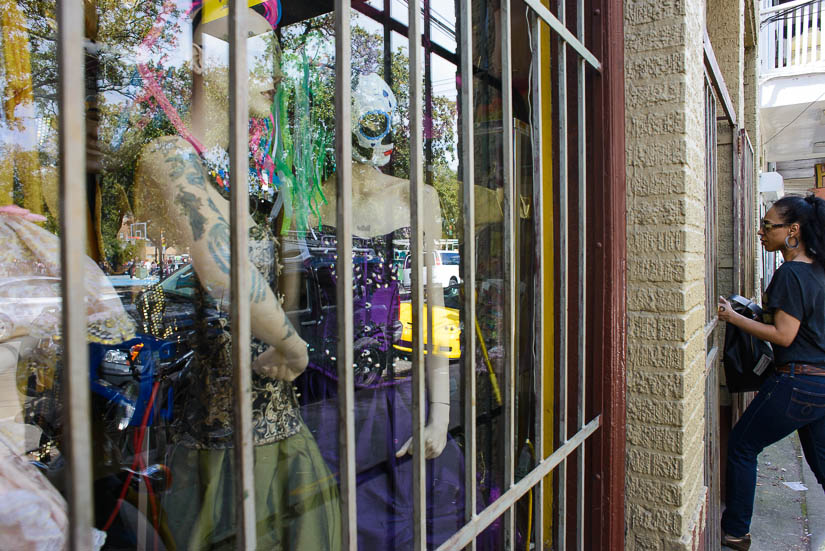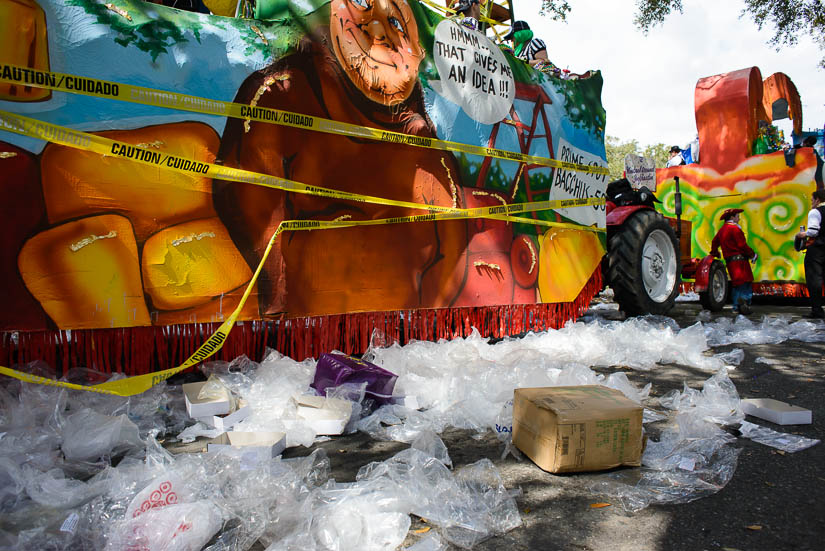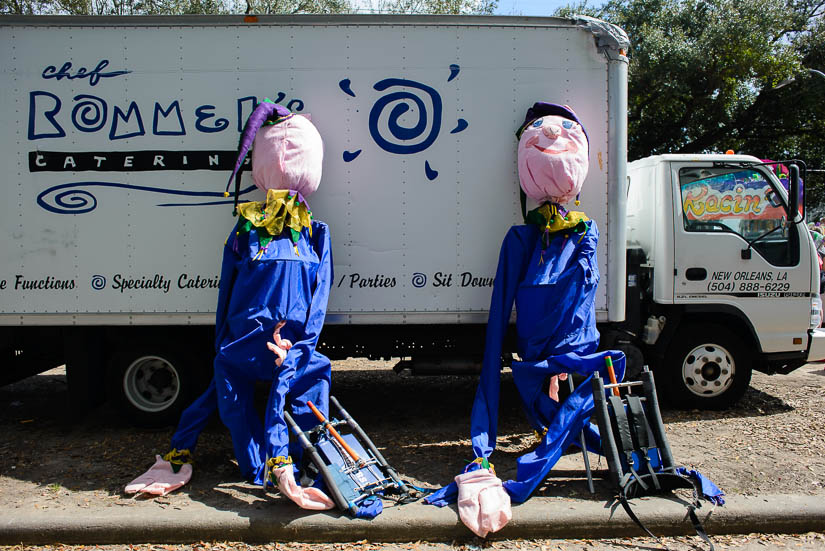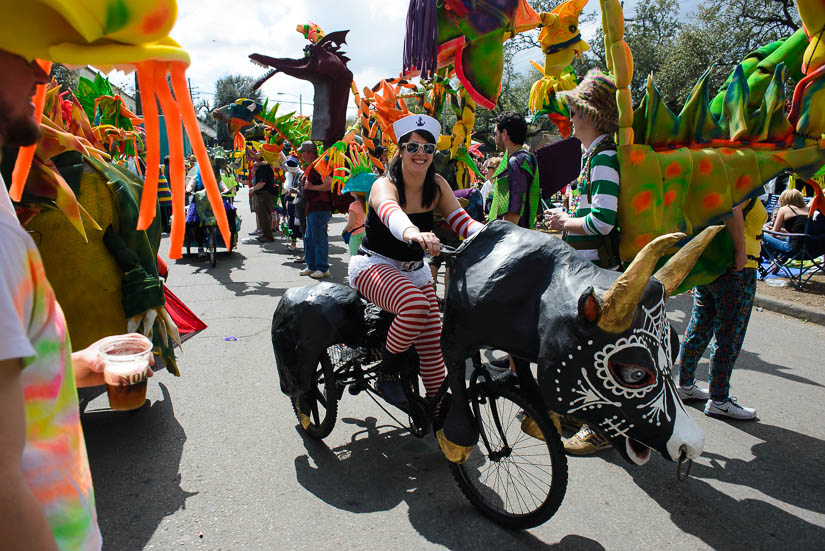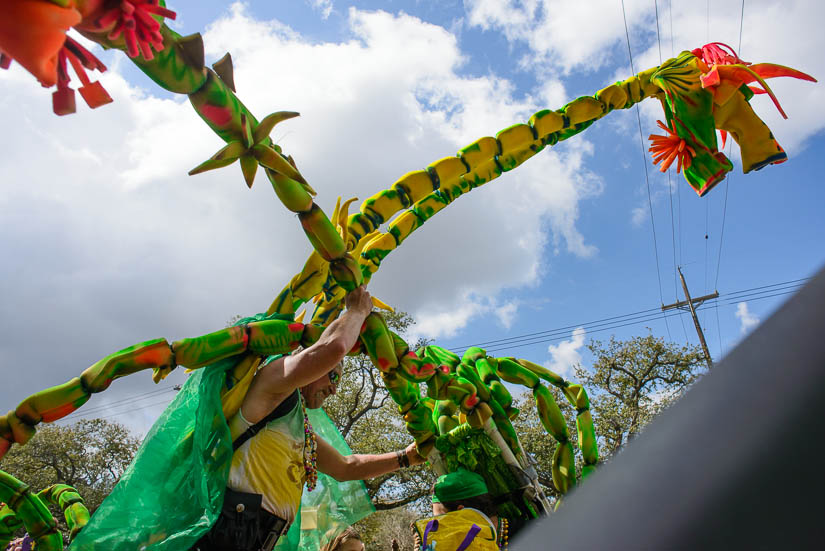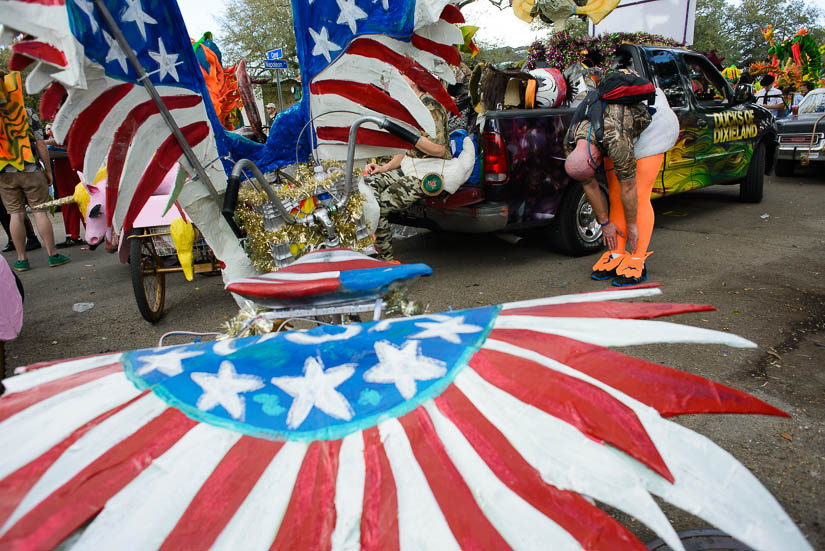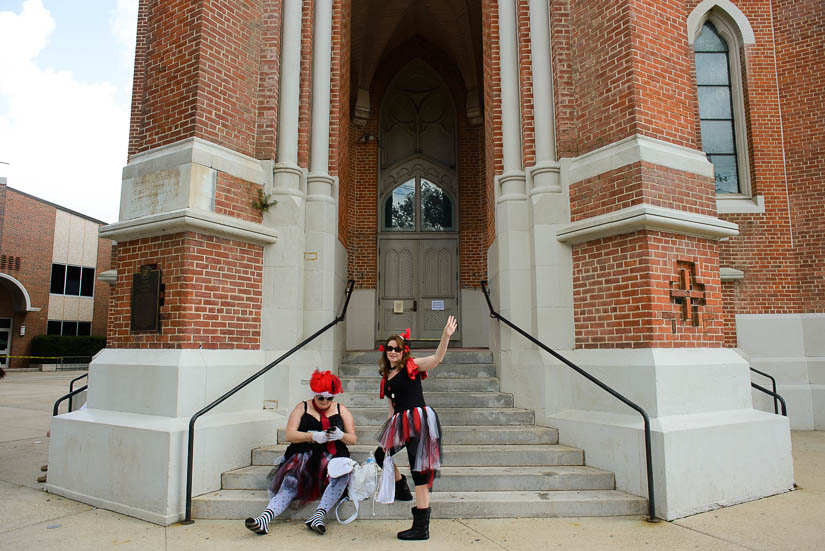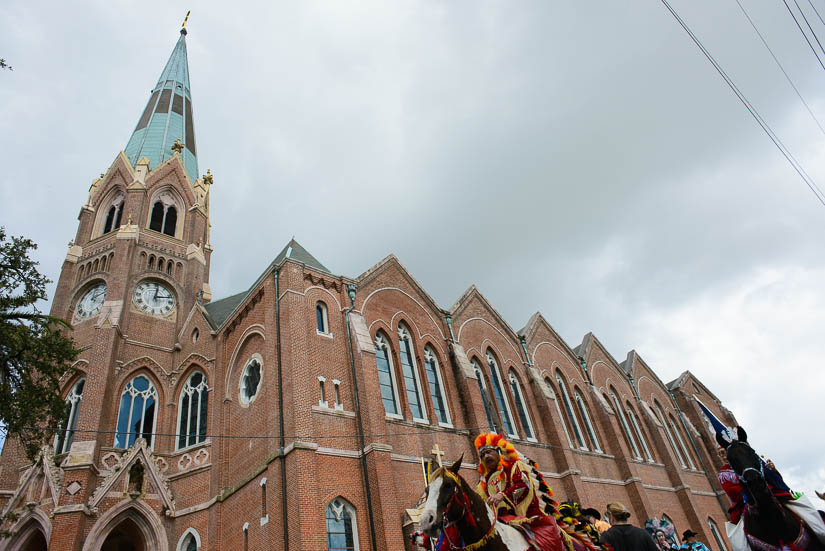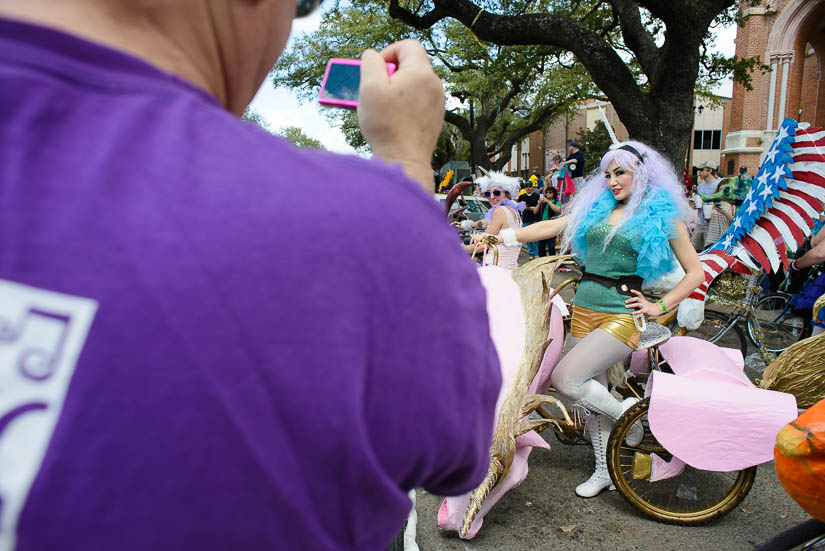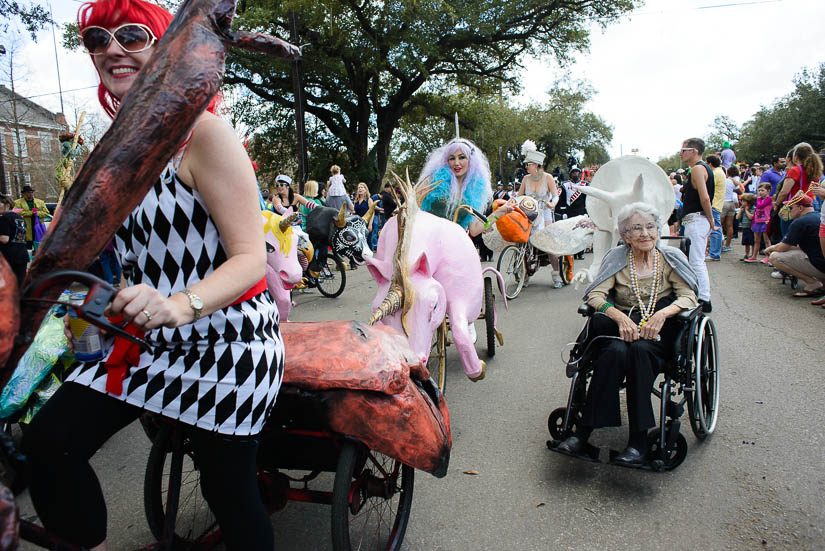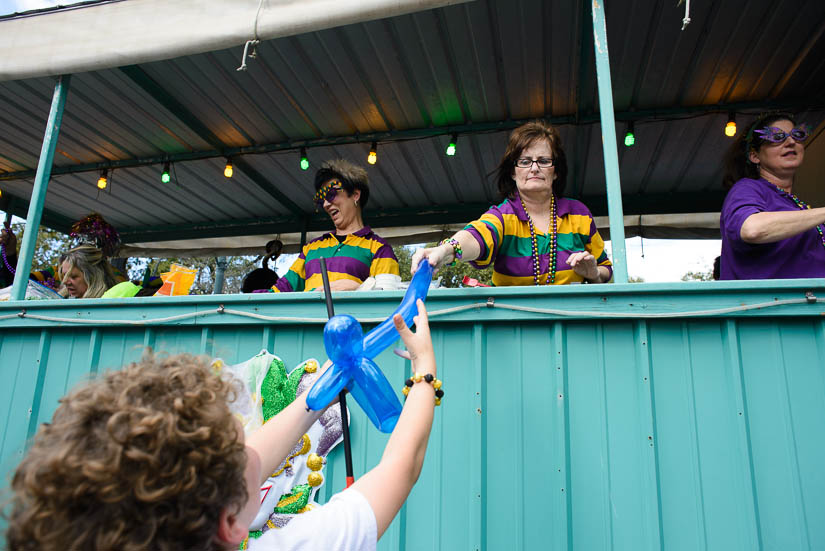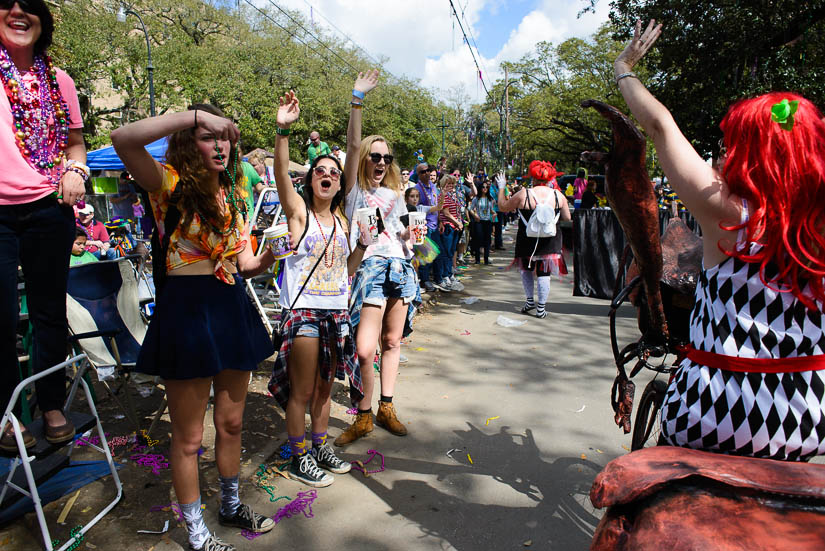 When you're "in" the parade, people pose for you.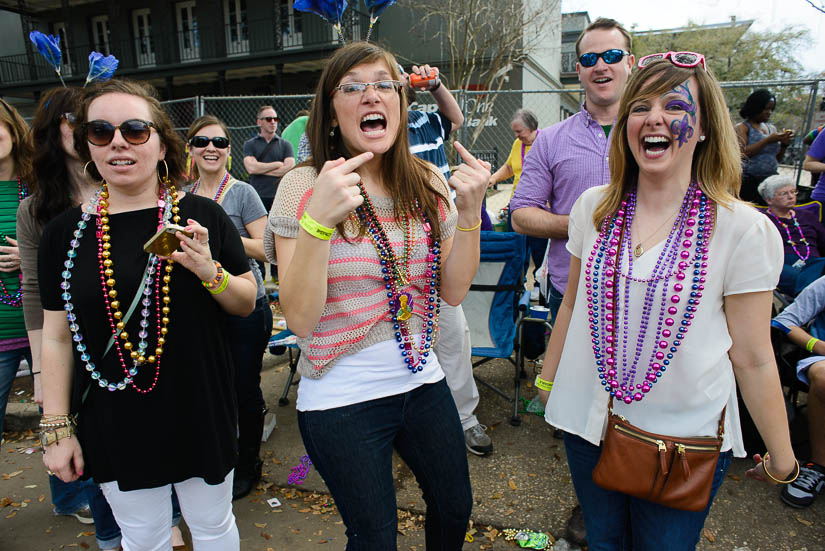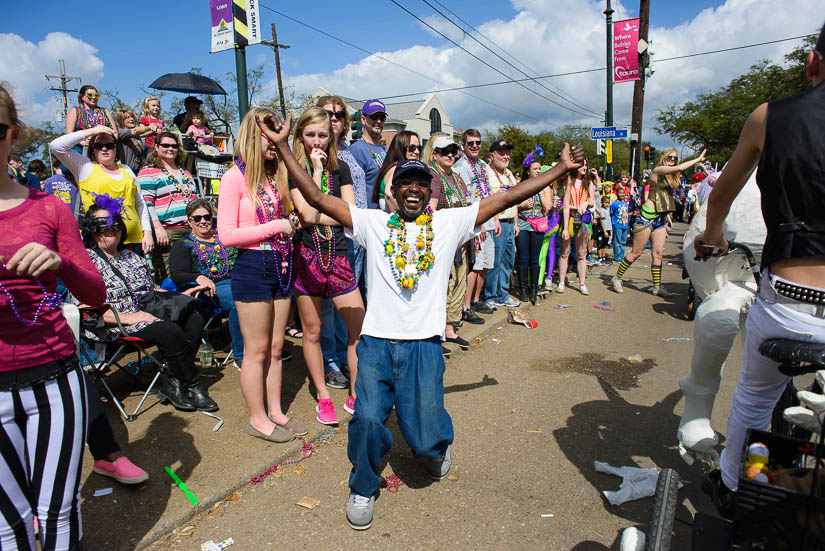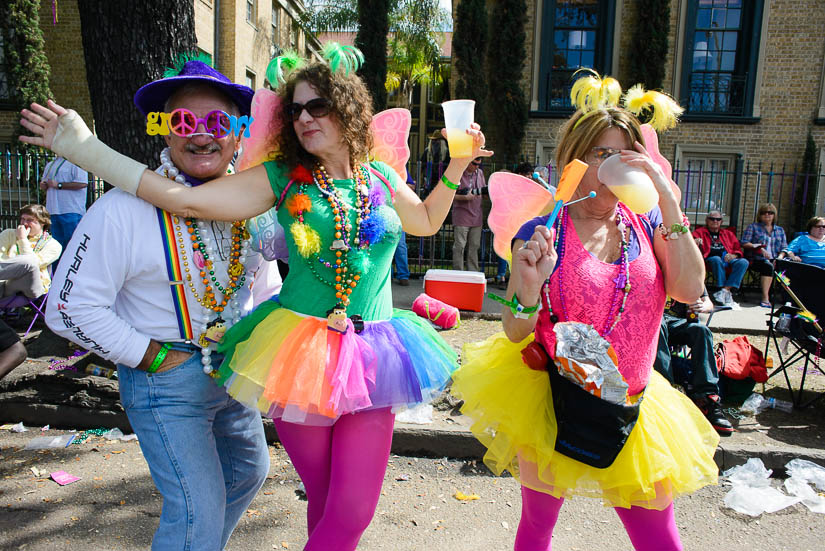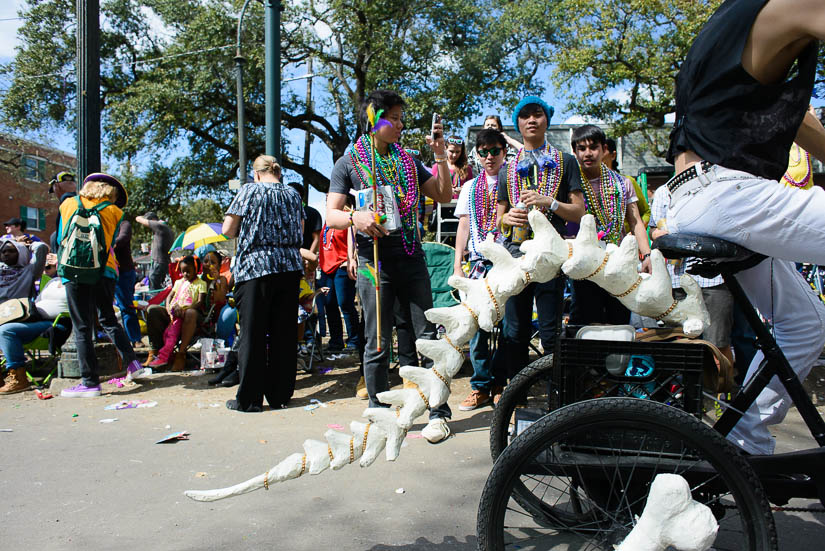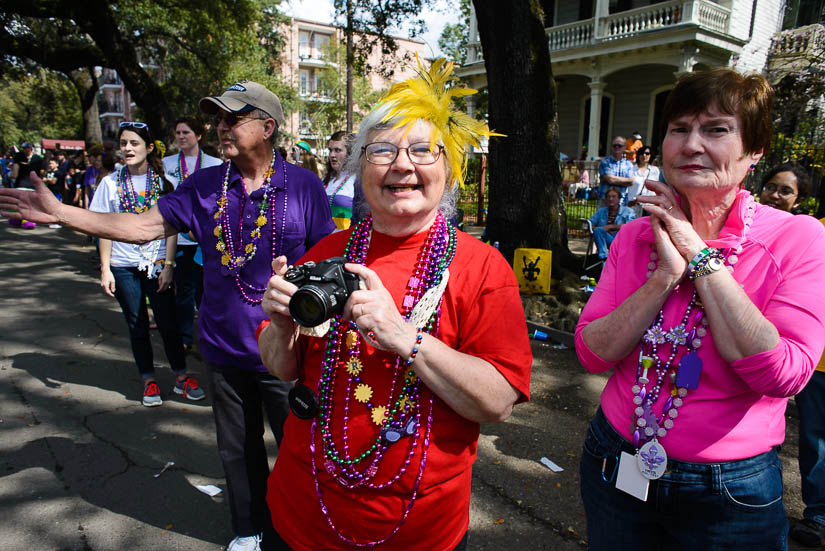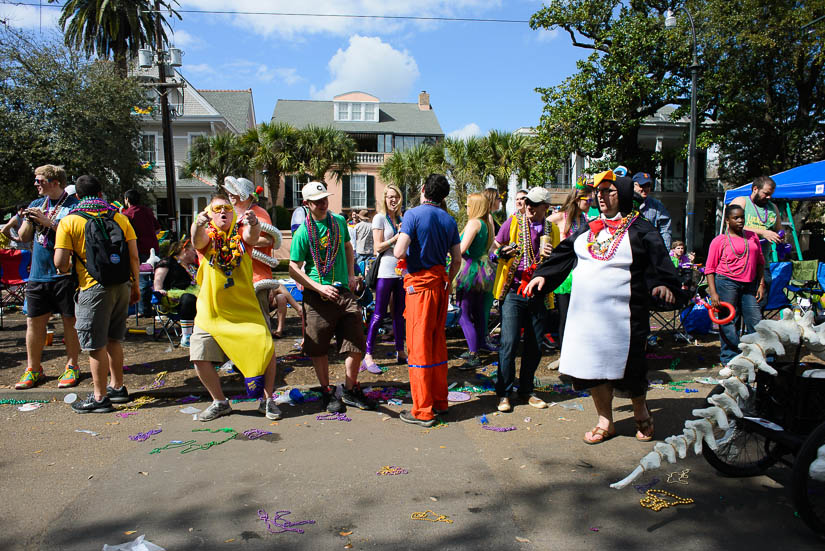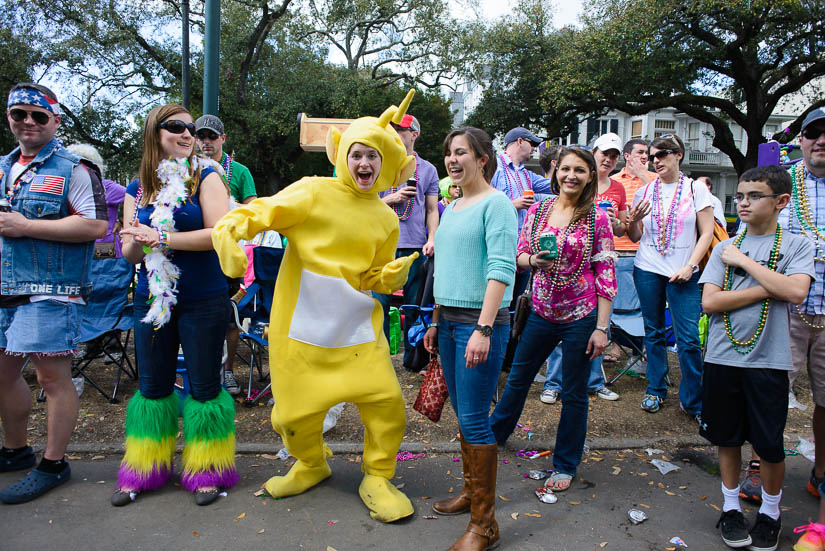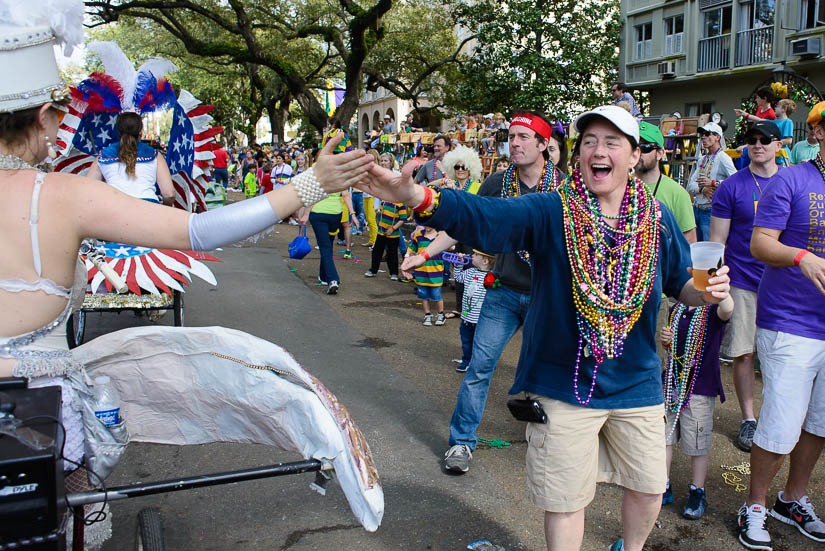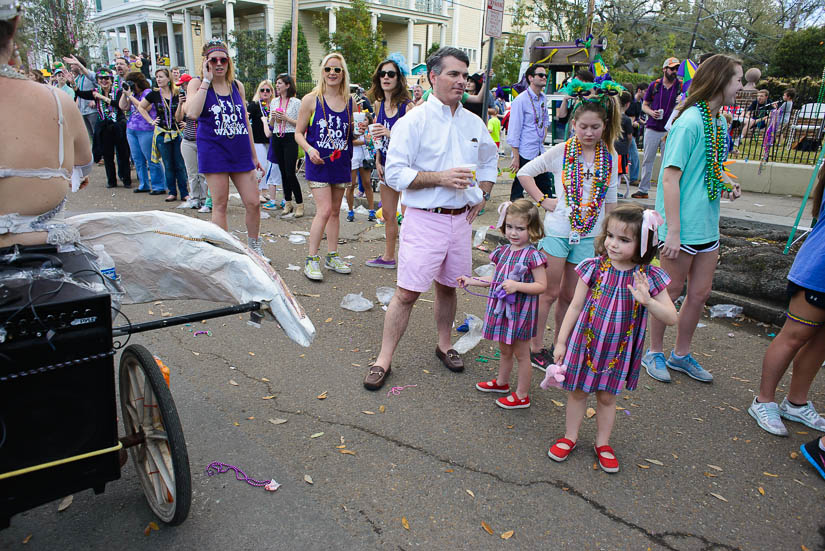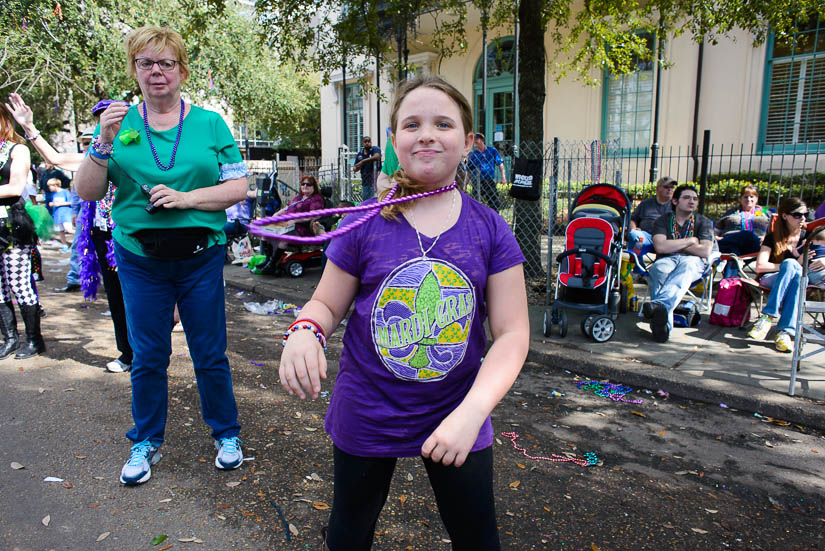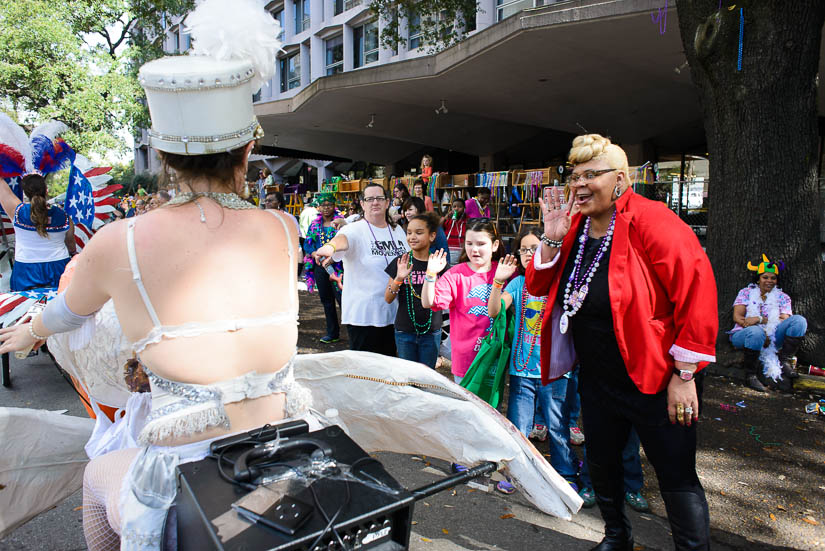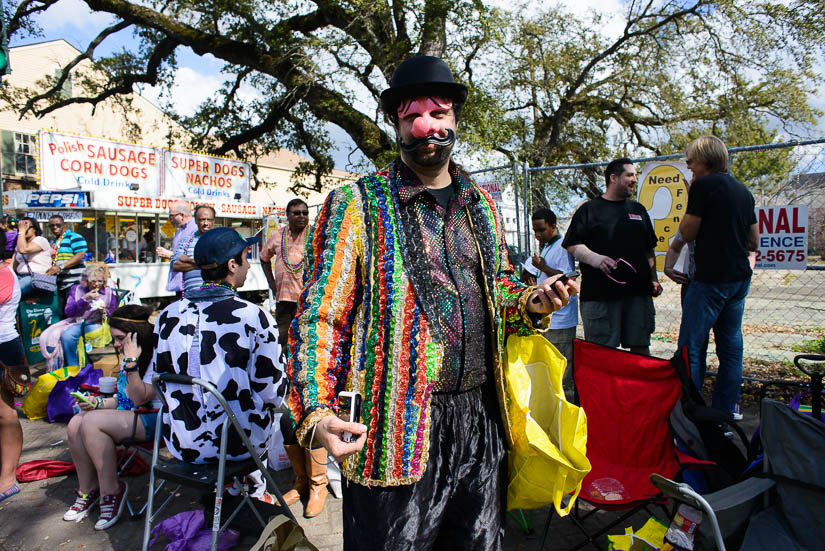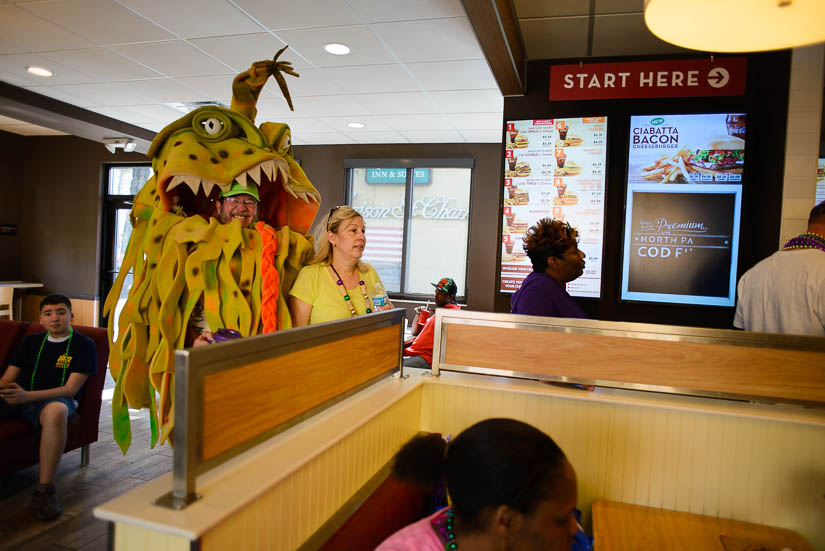 The best part of marching was once we got to the Quarter. All along St. Charles, you really could just fall in with any group of people walking and no one would give you trouble. But you need to be with the parade when it gets to the Quarter and all the barricades are set up - folks can't just wander into the parades at this point. It was really need to be on the other side of the barricades. The energy was intense.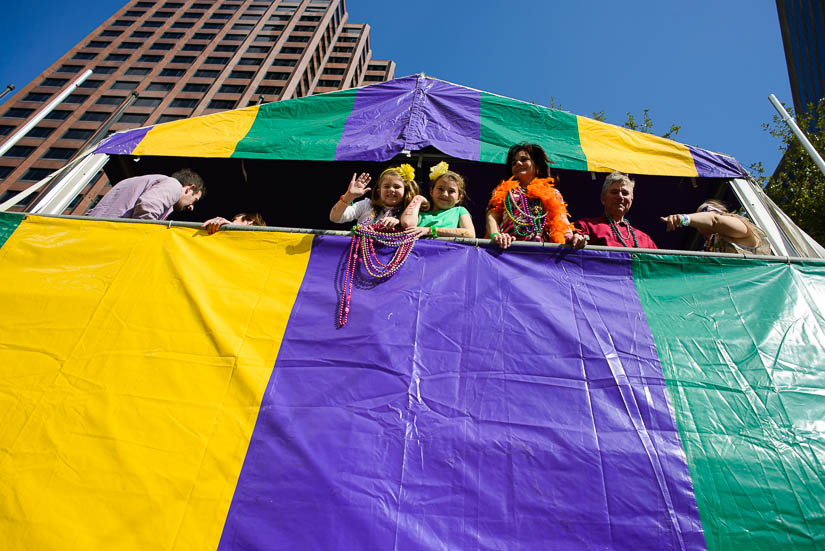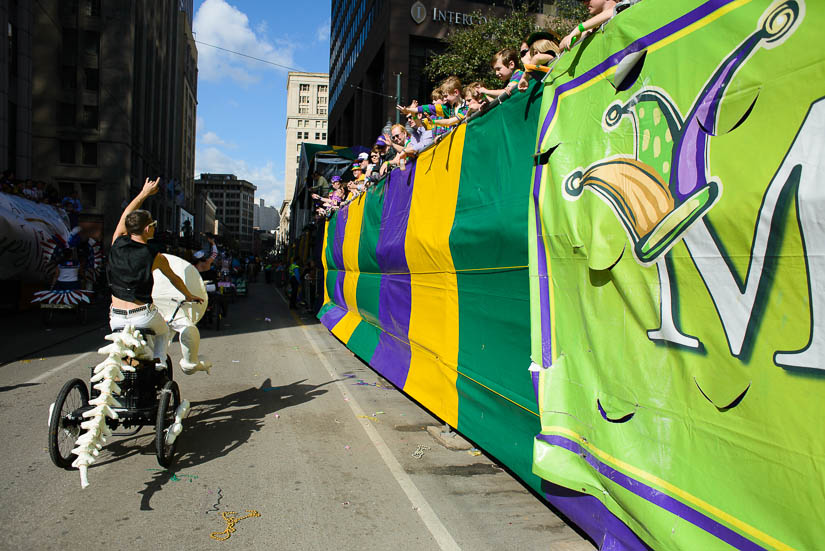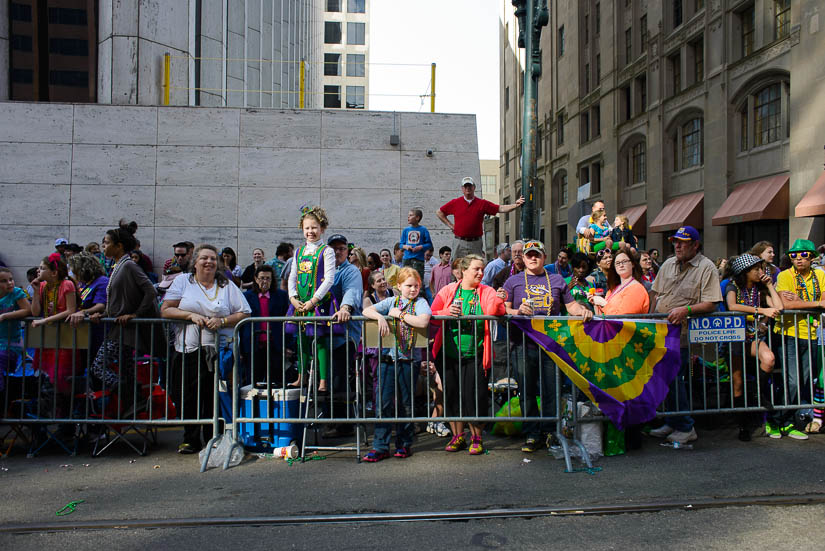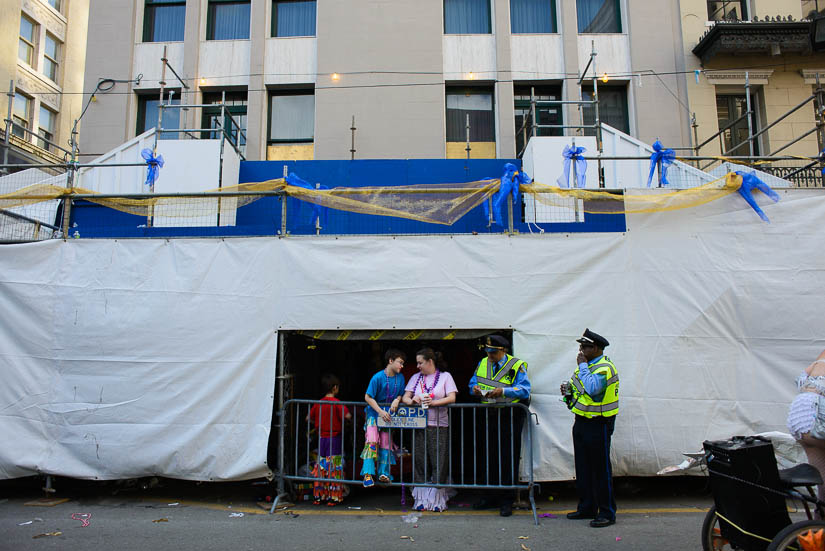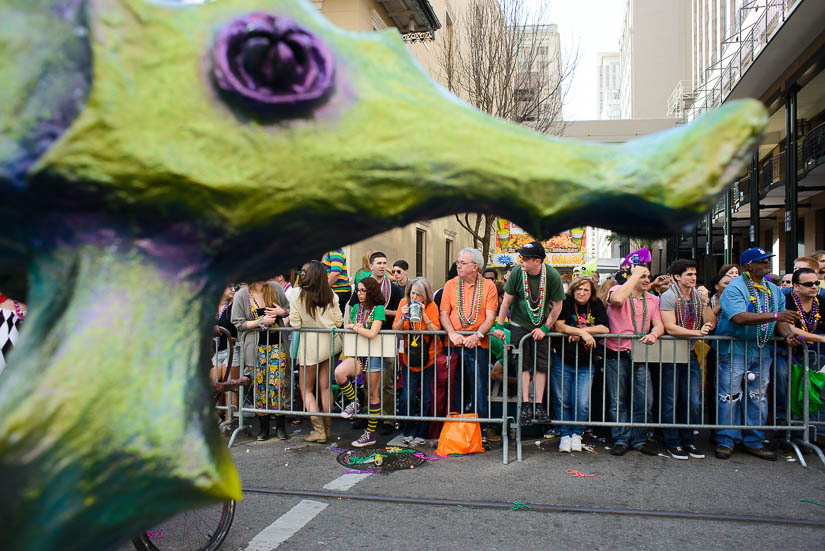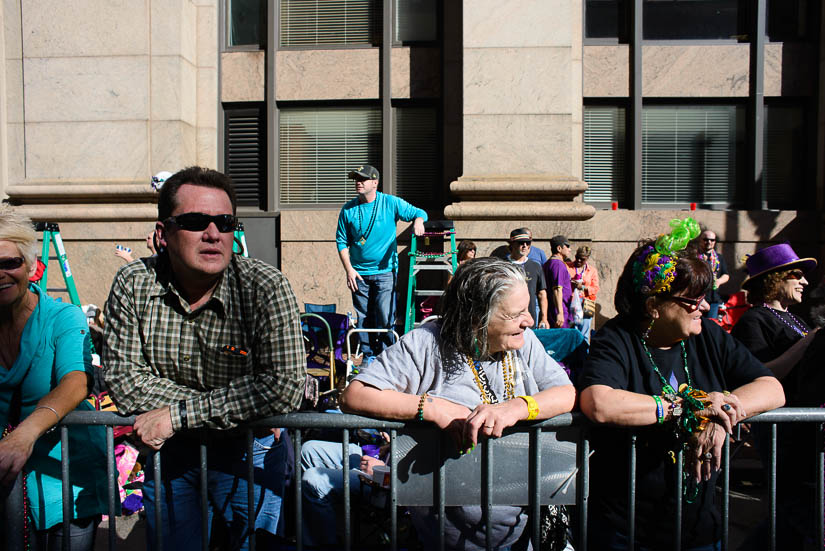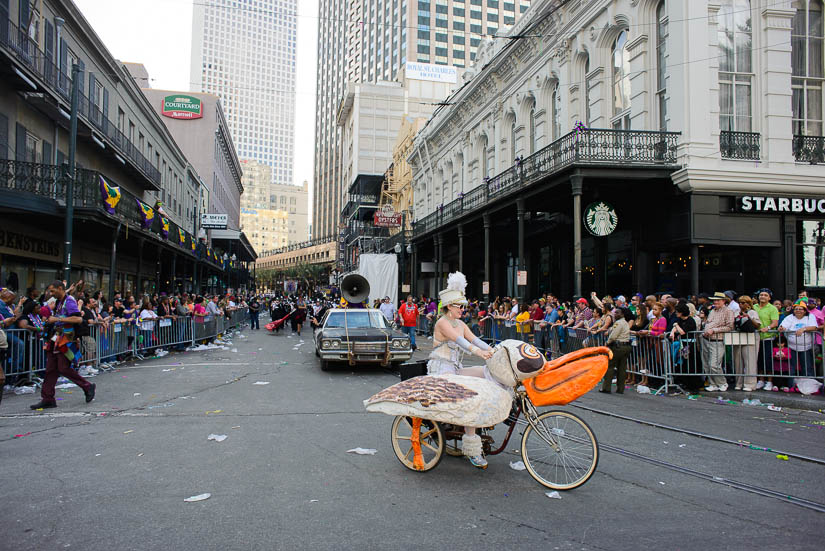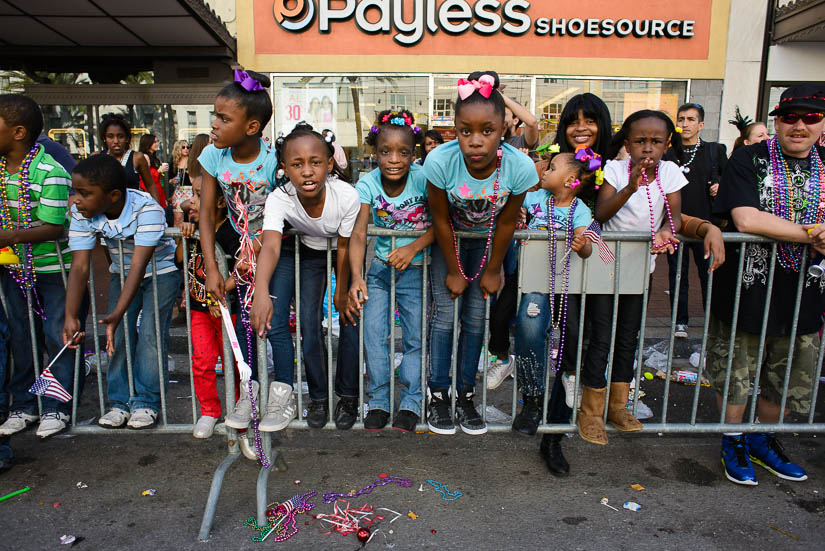 I spent a good deal more time in the Quarter and then set myself up to watch Endymion, but I just couldn't anymore and had to go home. Endymion is a trying parade even if you haven't put in a good five miles of walking. But with all the breakdowns and waiting and not having any friends to talk to (boo hoo), I figured it was time to go on home and rest up. The next day was Sunday and I headed uptown to watch Thoth. I'd never spent much time watching parades from anywhere other than Drunken College Student St. Charles area. It was really fun to see the parades with the neighborhood folks - people who camp in the same place every year and watch their kids grow up together.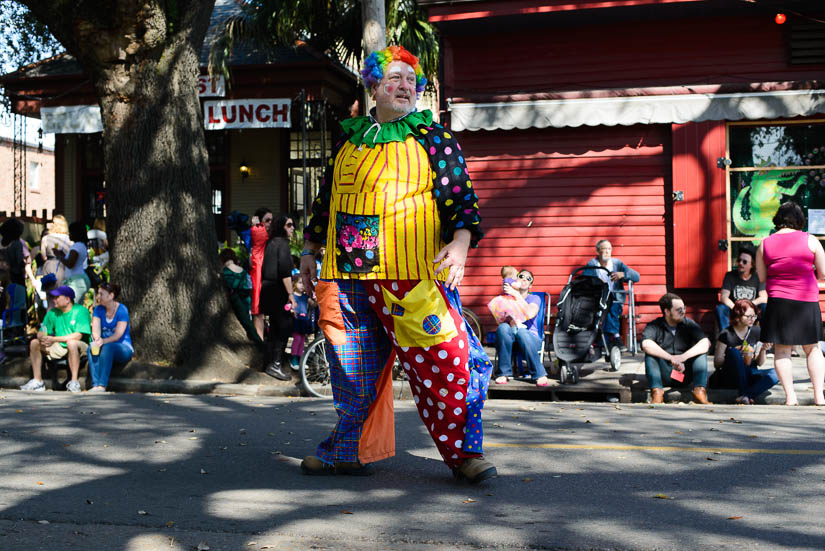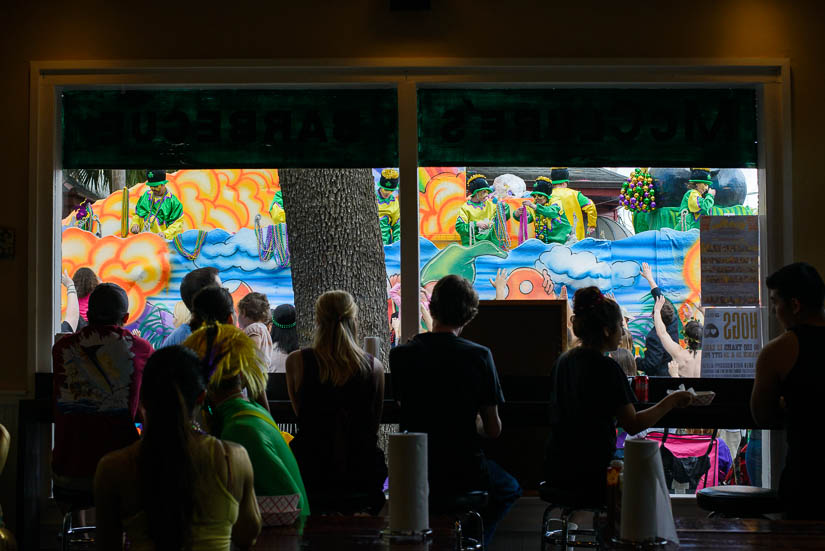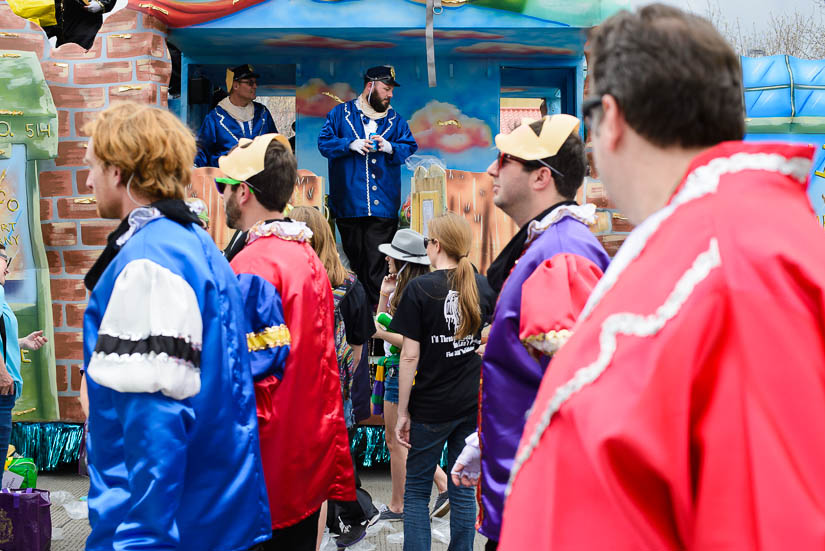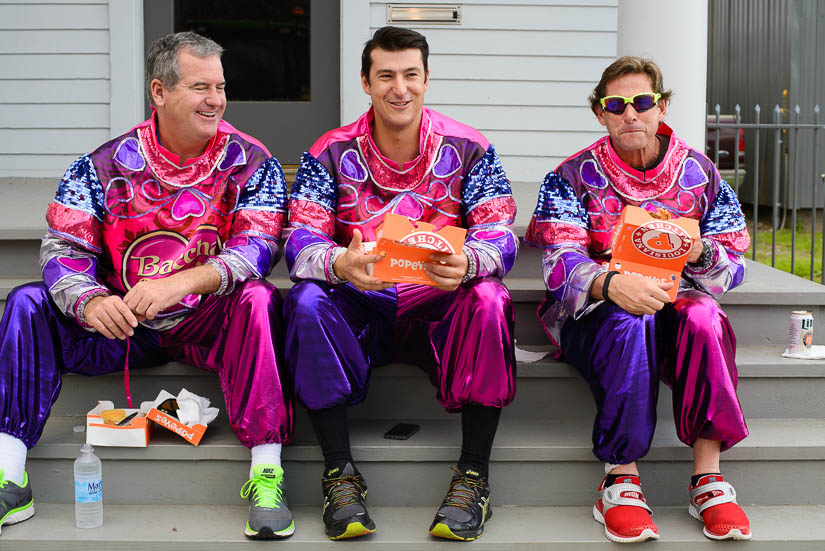 That night was Orpheus, and probably my favorite images from the week. The costumes and floats were so colorful, and I had a great time creating compositions with them.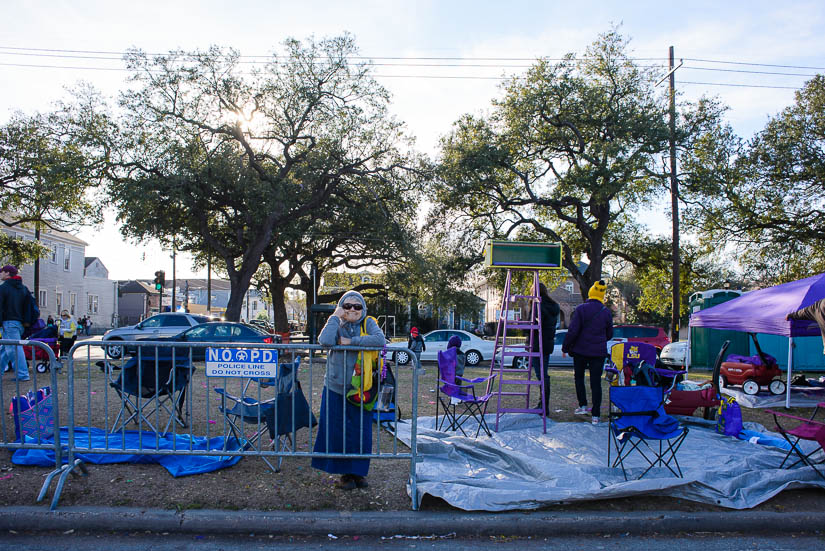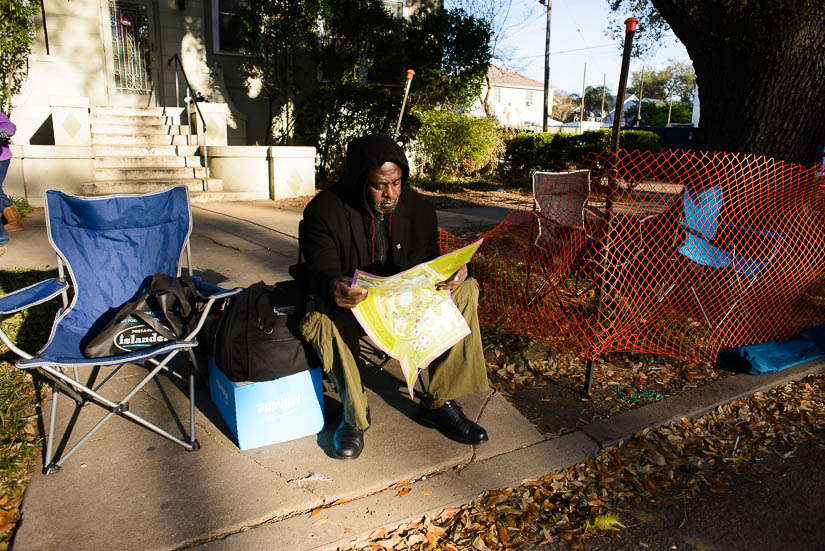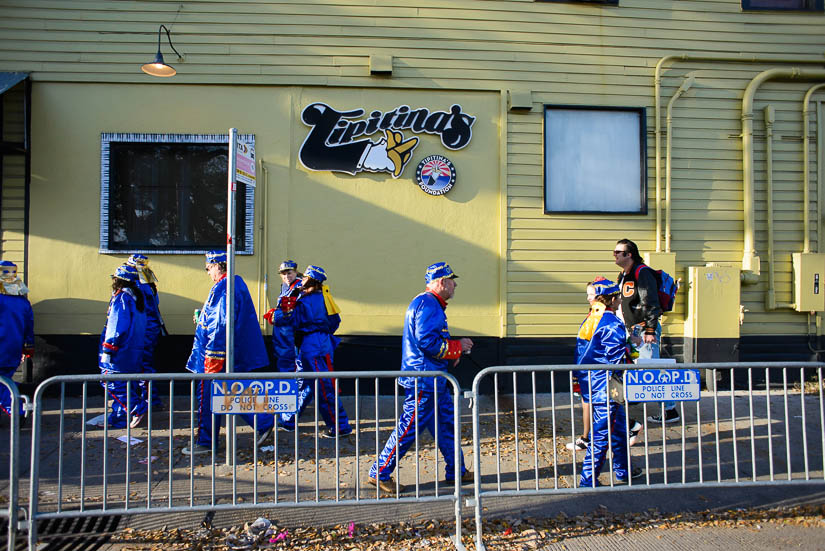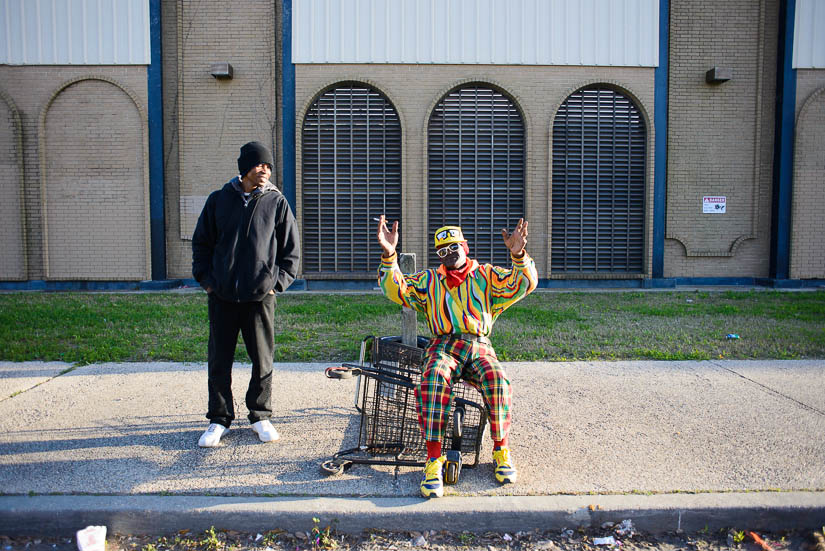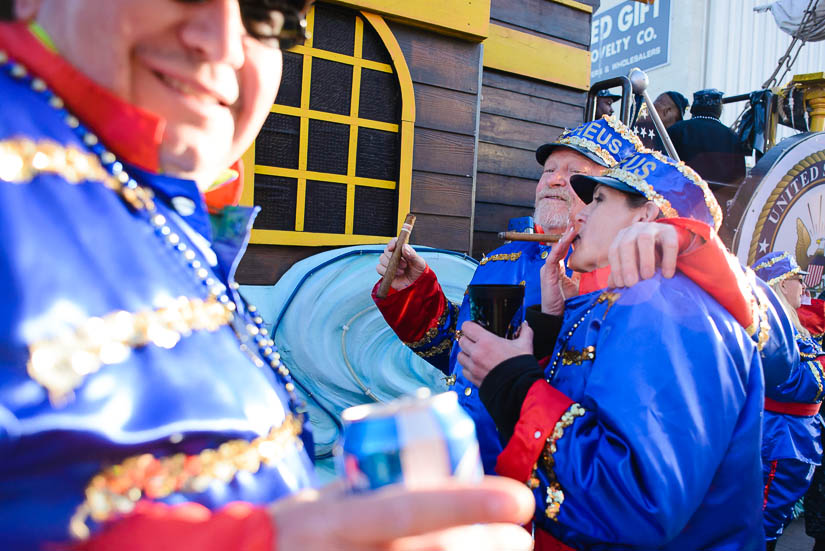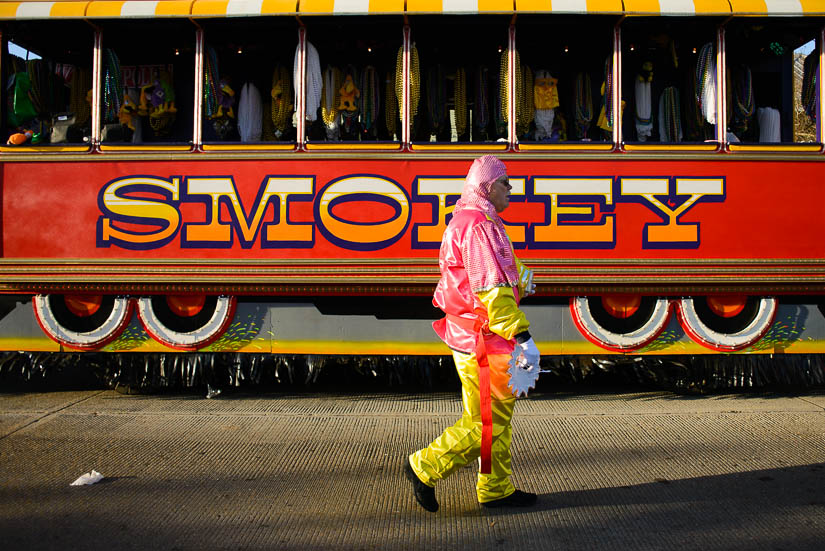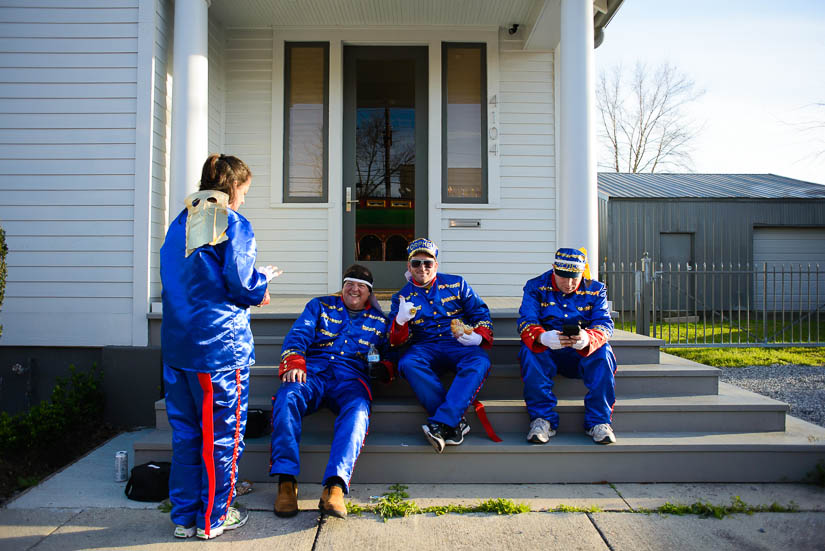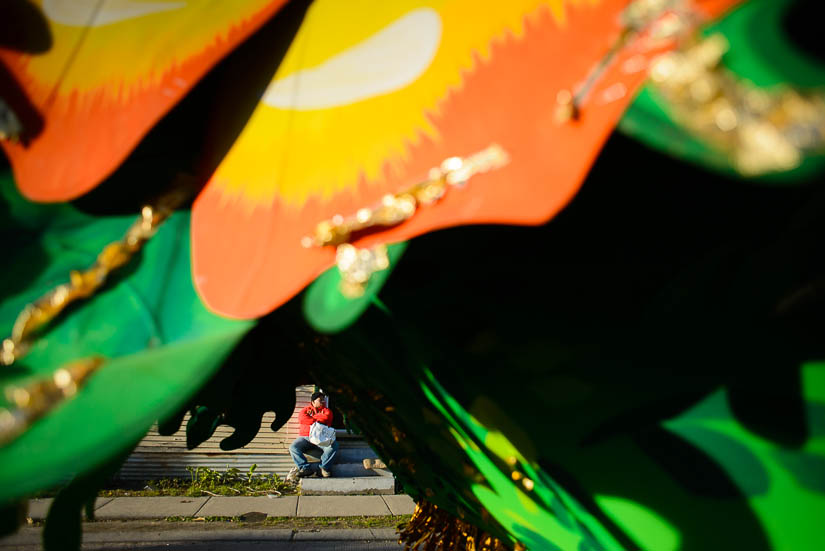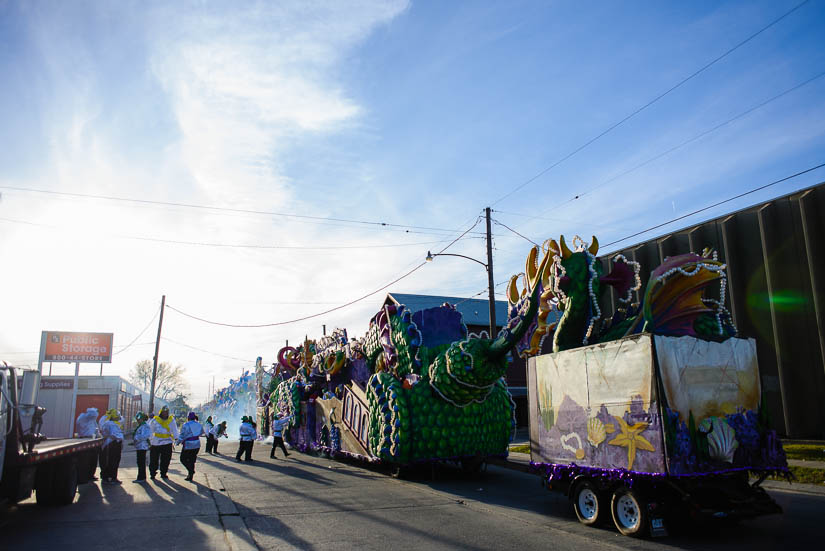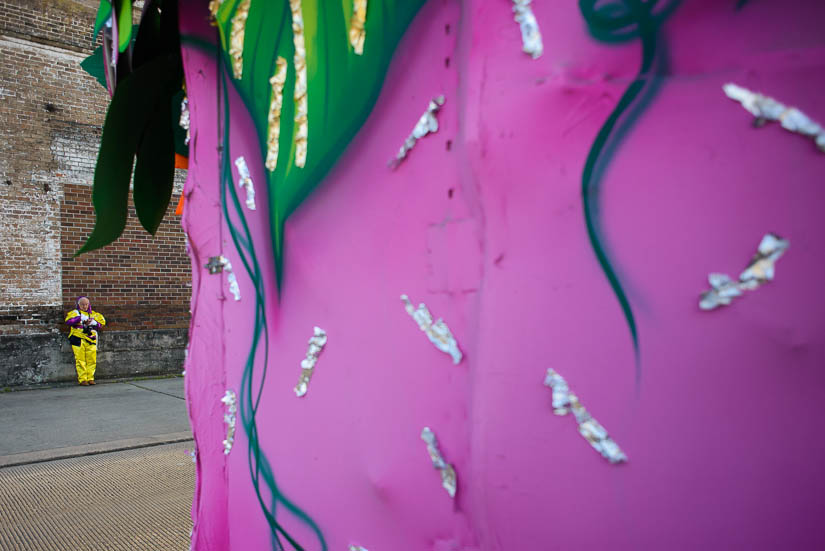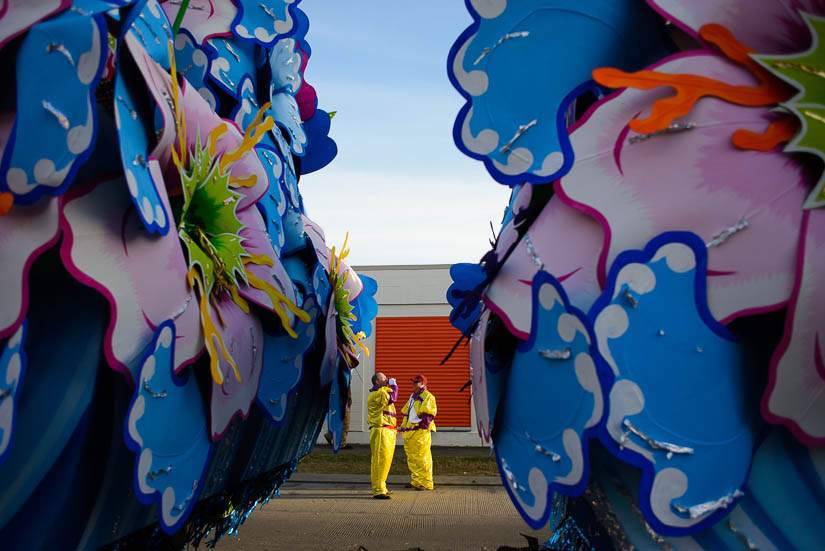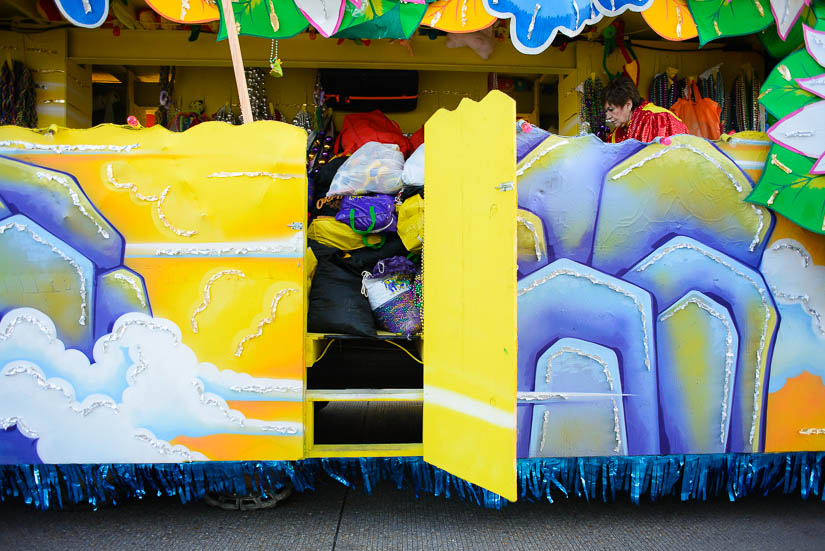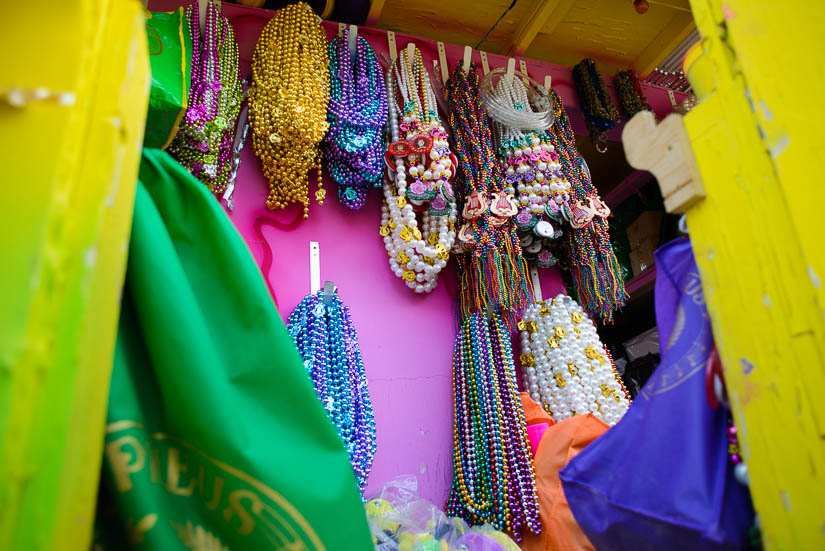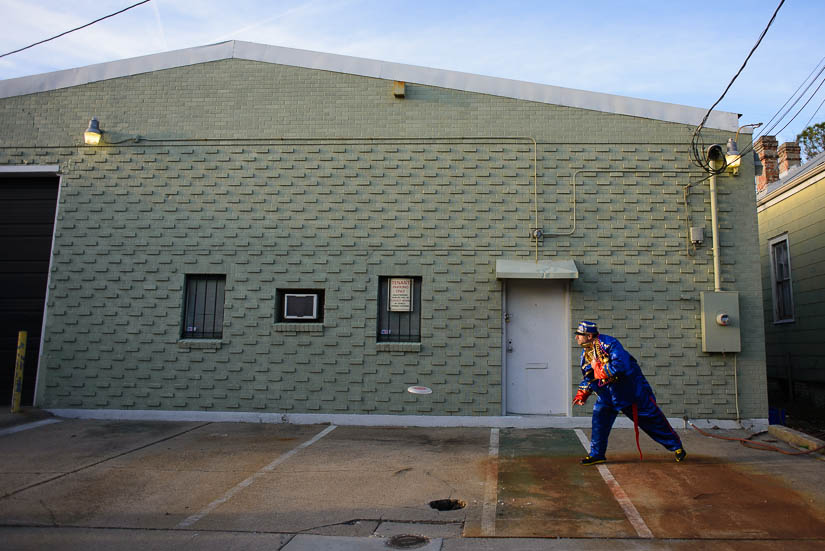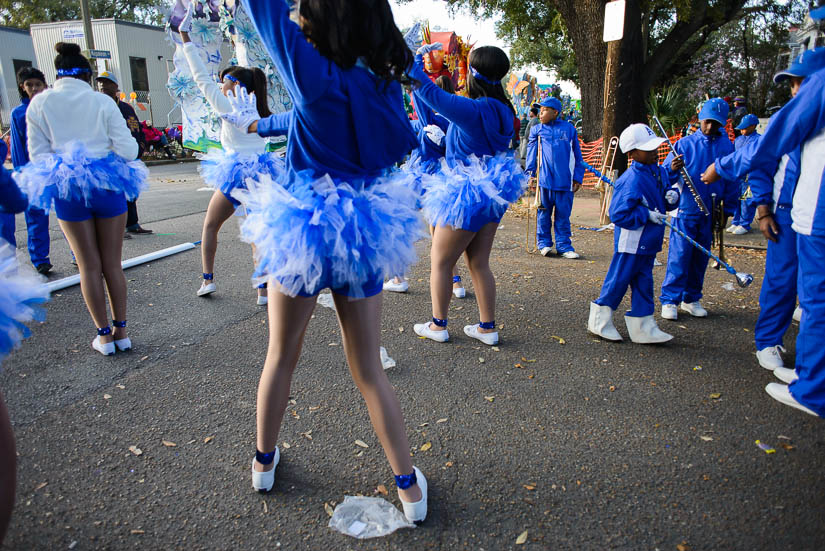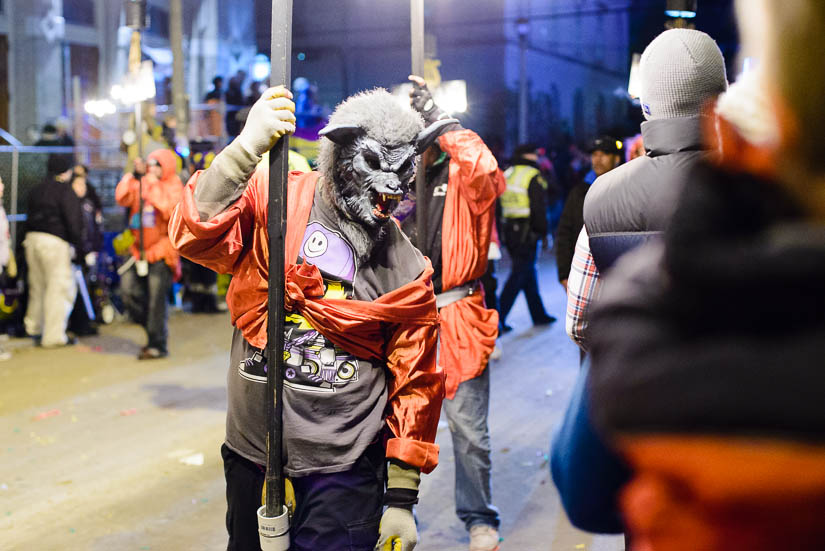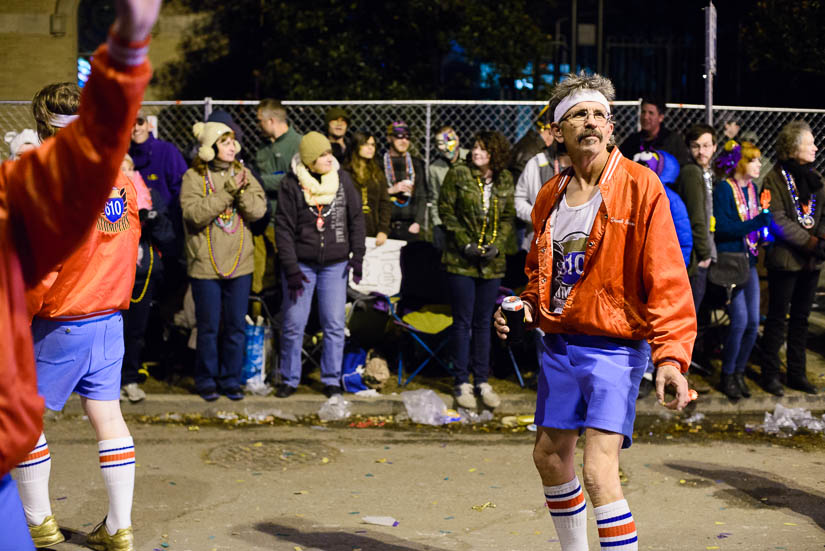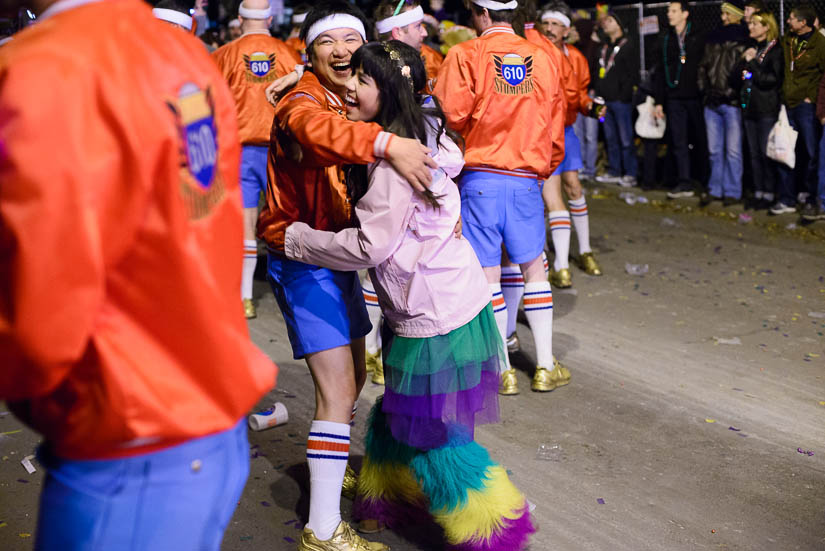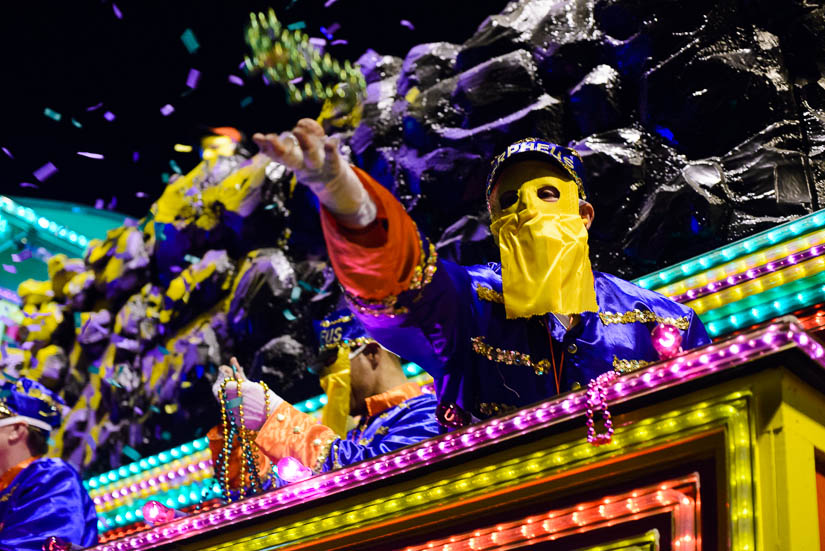 Orpheus I cut short because it was crazy windy and cold. Mardi Gras Day came even chillier, and rainy. I got up early to go see Zulu, but it started raining almost immediately. The temperature was around 35 degrees and it was completely miserable. So I just packed in it in and called it a wrap. Who brings gloves to New Orleans? Not this girl.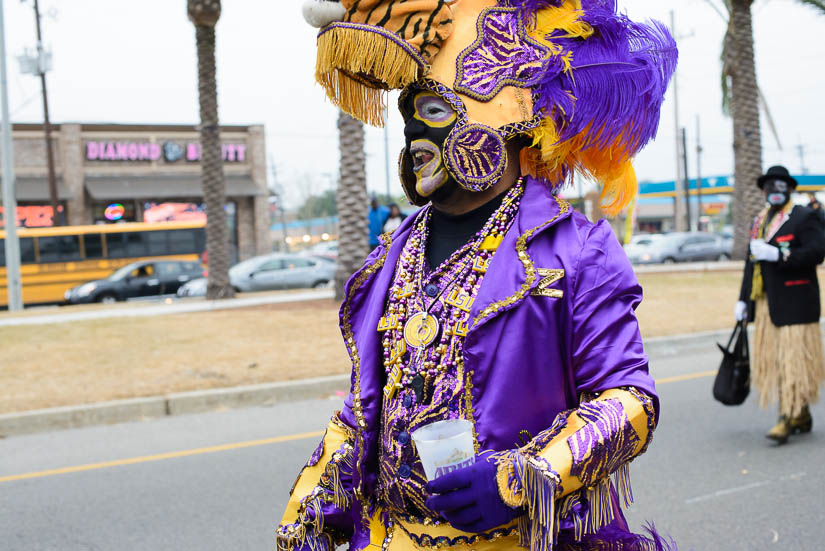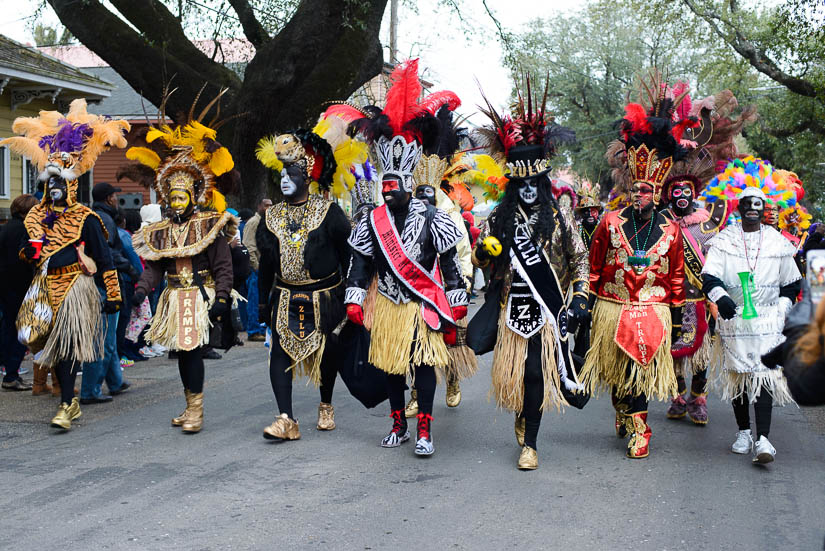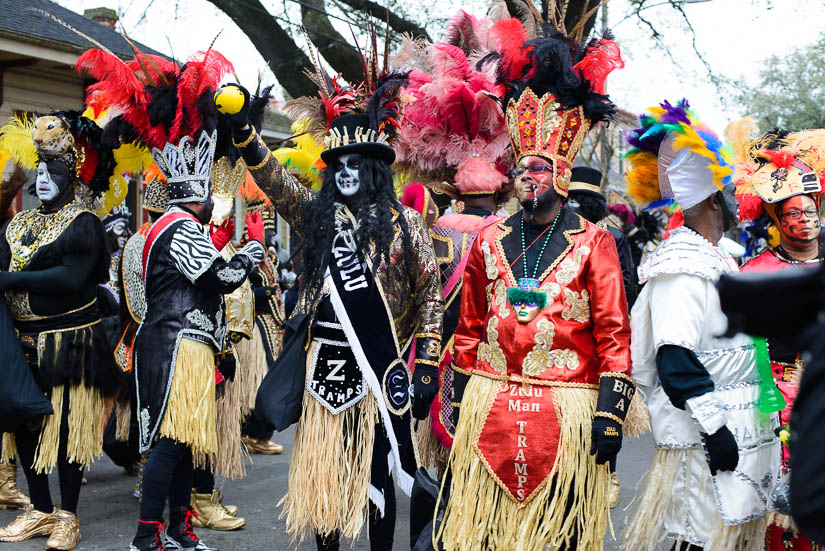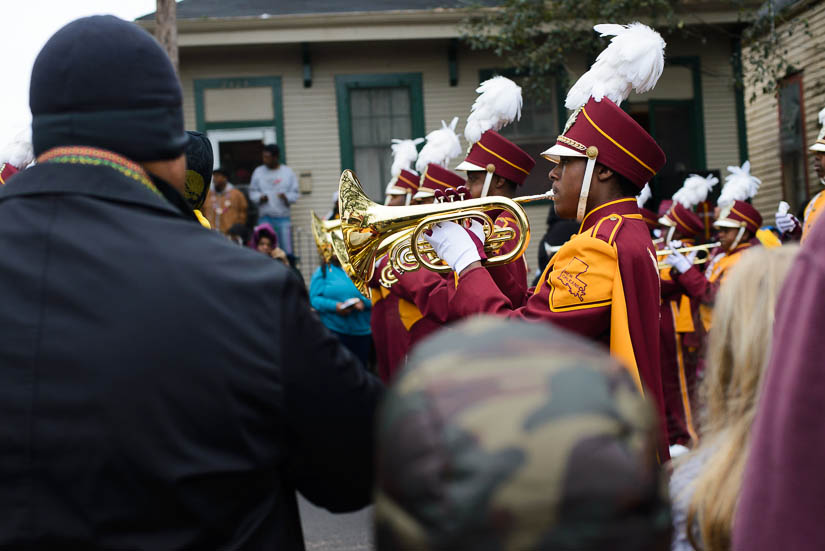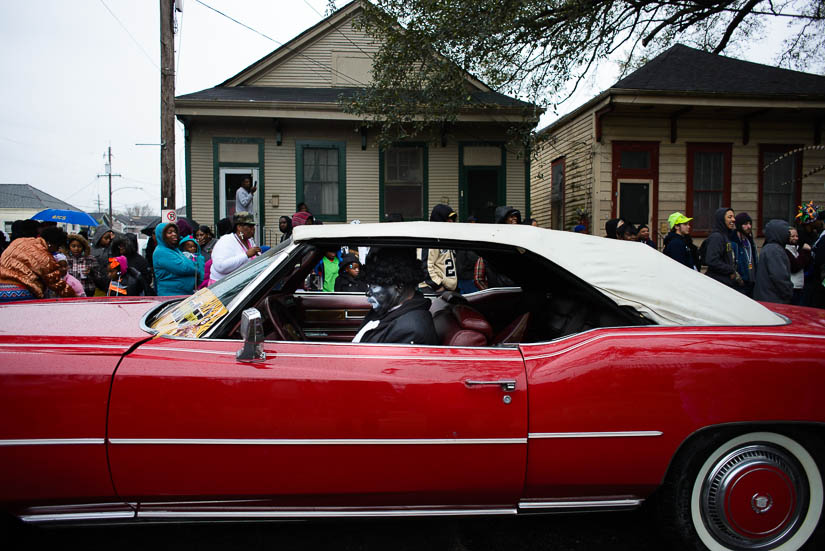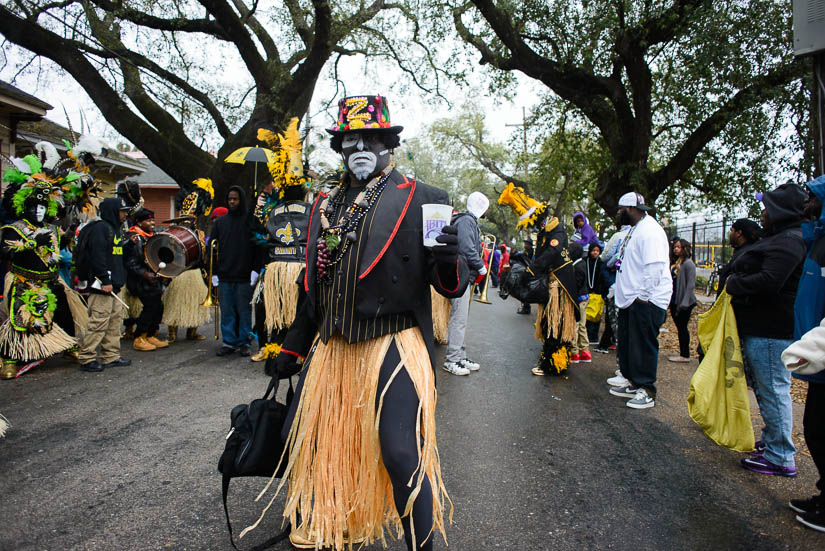 So I finally got to photograph Mardi Gras. It was fun. And I imagine I'll be back. In the meantime, if you want to offer me a book deal, I'll be here!