It was about 9:30 this morning, when I saw a tweet from a local photographer, talking about shooting four blocks from the inauguration. 
Why the hell am 
I
not shooting the inauguration?
I thought to myself. And I didn't have a good answer at all. I'd been thinking today was a stay-home-all-day sort of day, as the metro would be insane and the roads closed. But, f*ck it, I'm a damn street photographer! So I put on my shoes and caught the 9:45 bus. Then I watched Barack Obama get reinstated as President.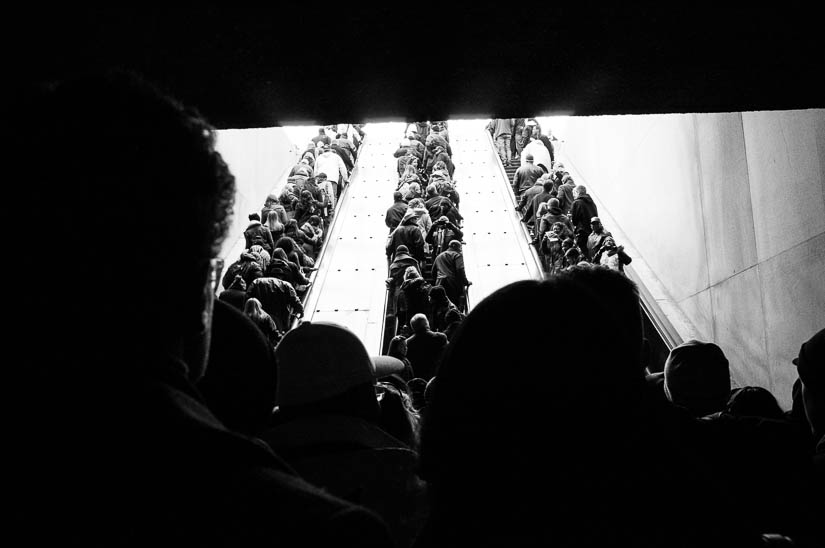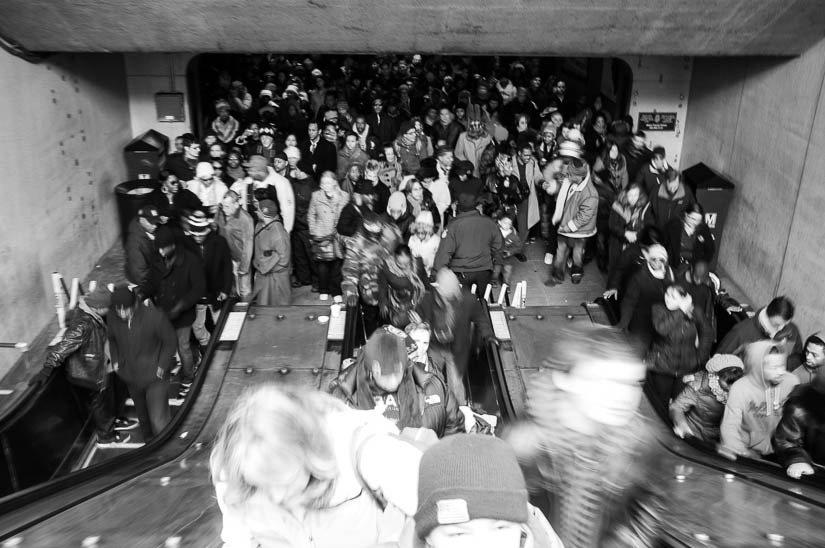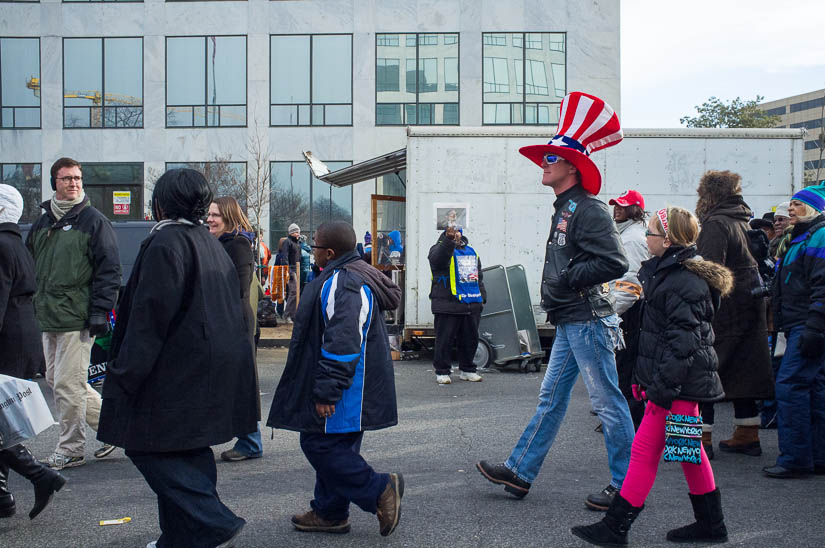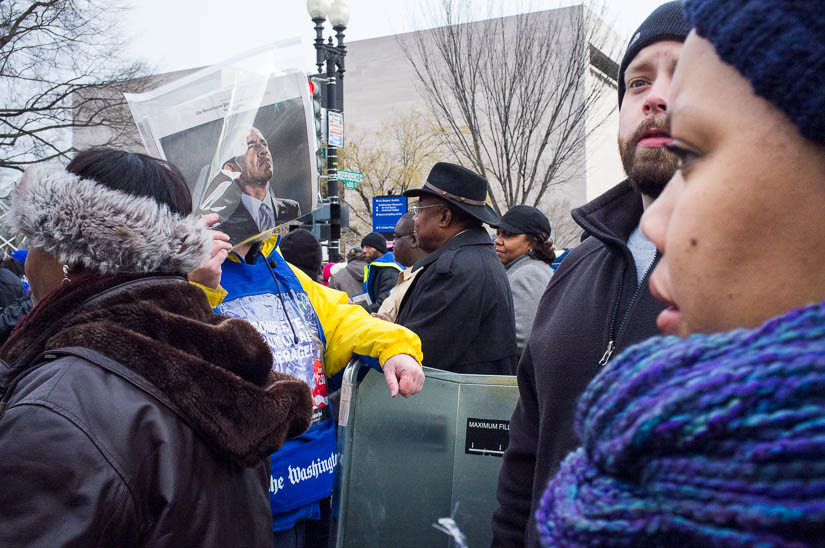 This is over the 9th Street tunnel, which runs under the Mall. When you got out at L'Enfant,  you had to walk to 9th - it took 20 minutes with the river of people. It's sorta hard to tell from the photo, but it was absolutely jam-packed.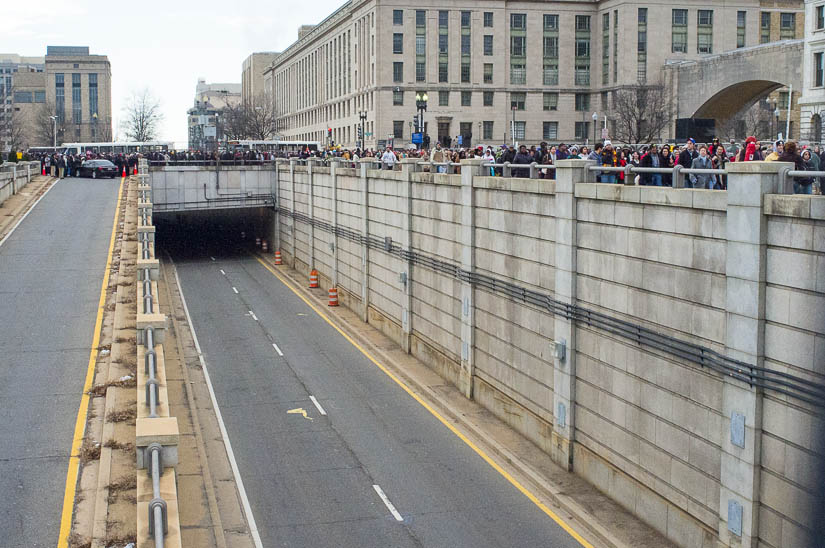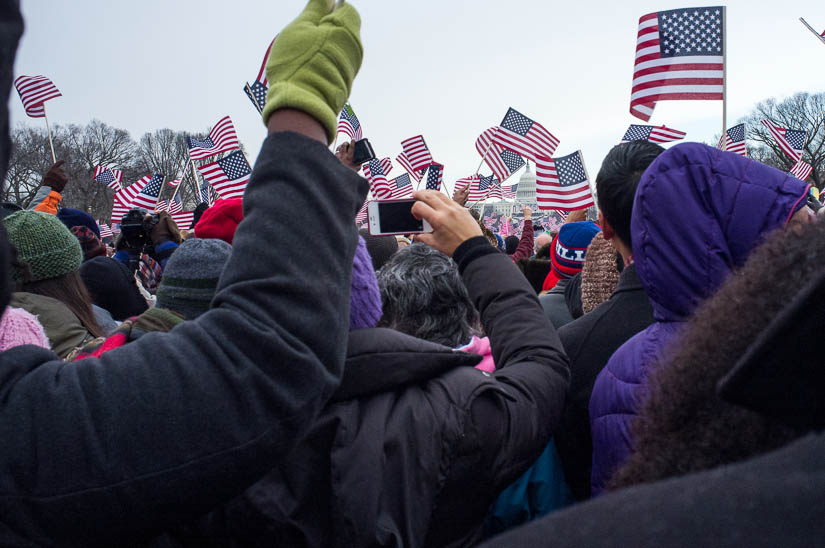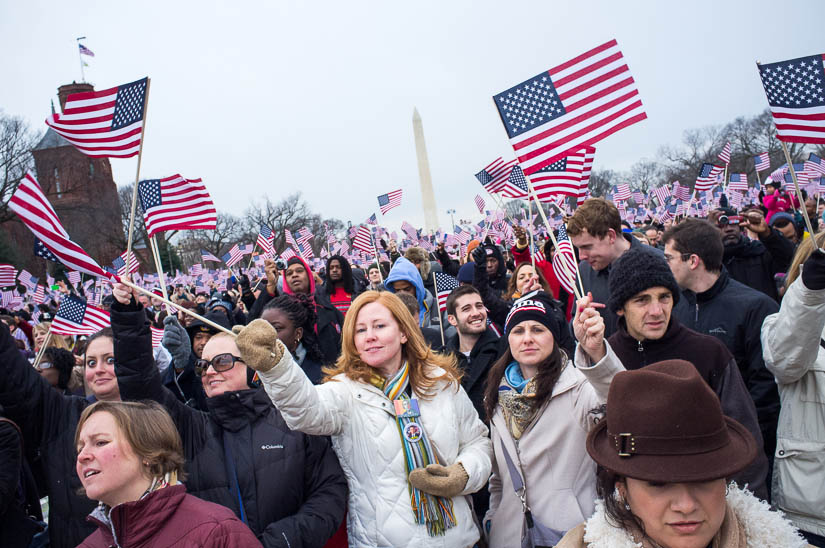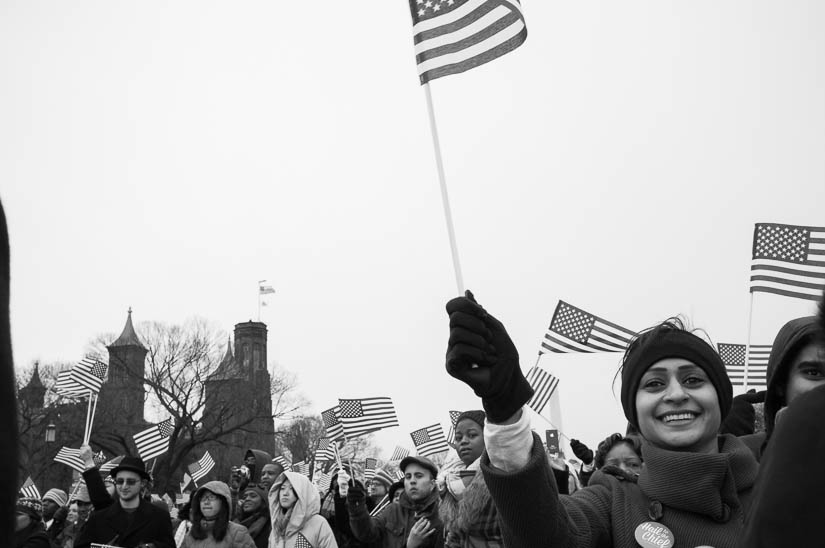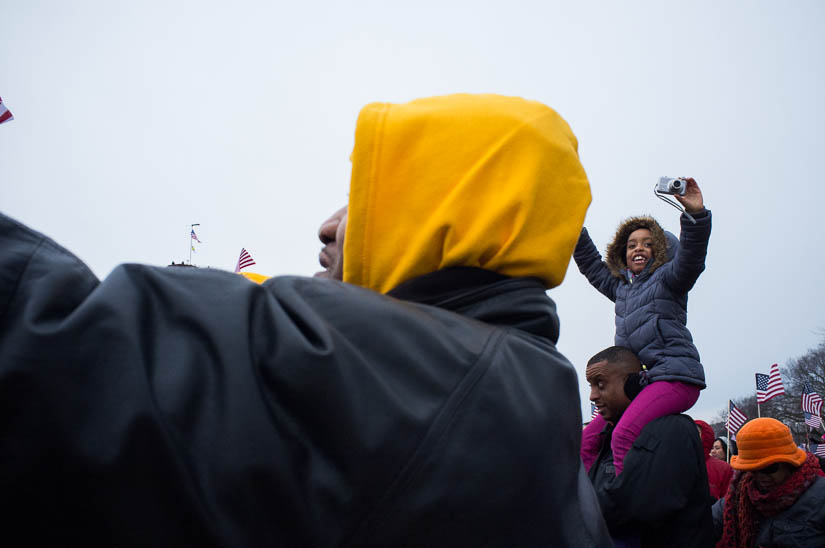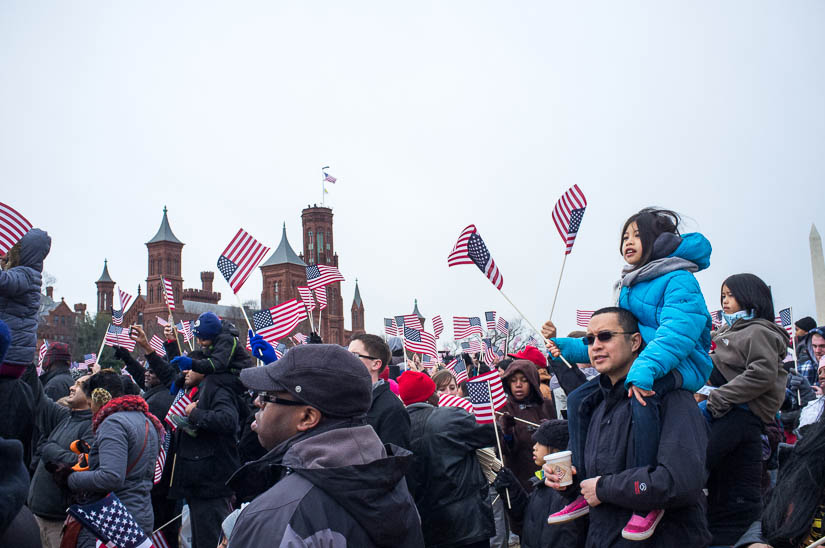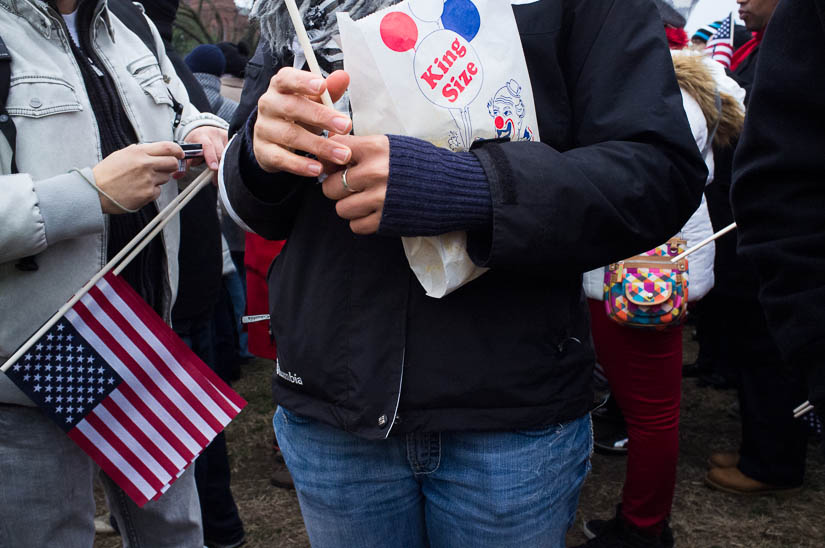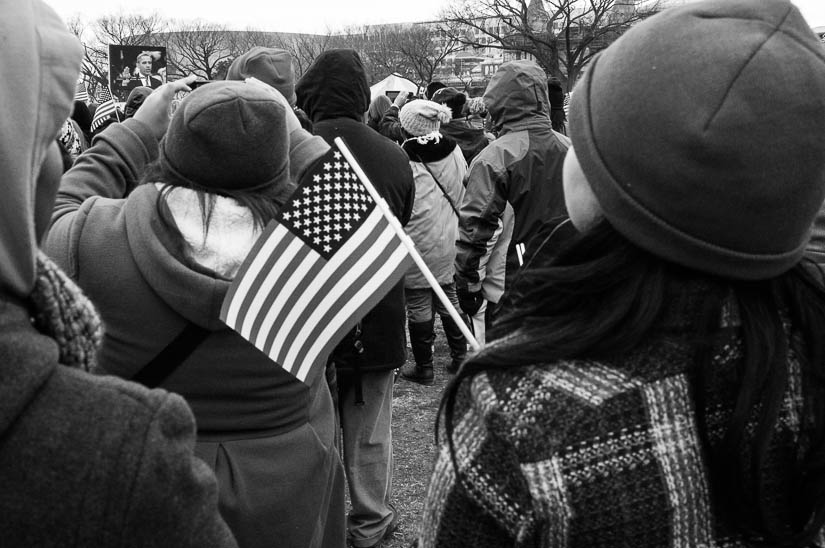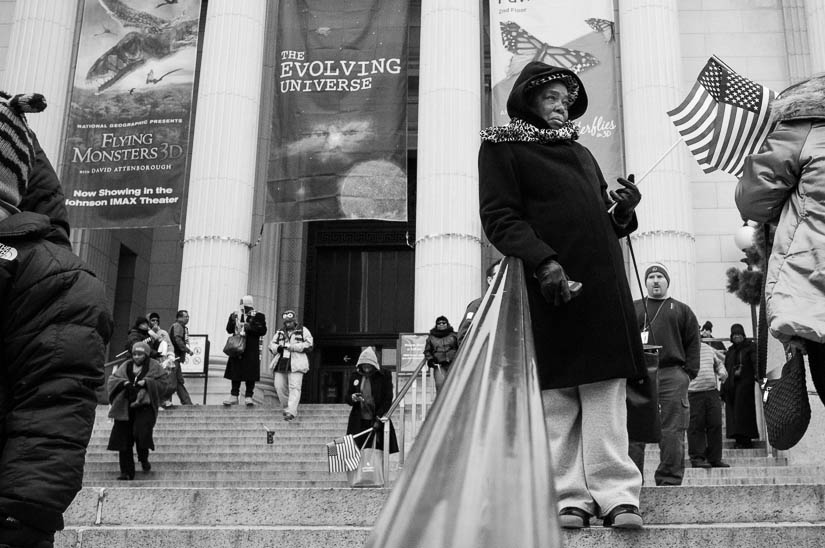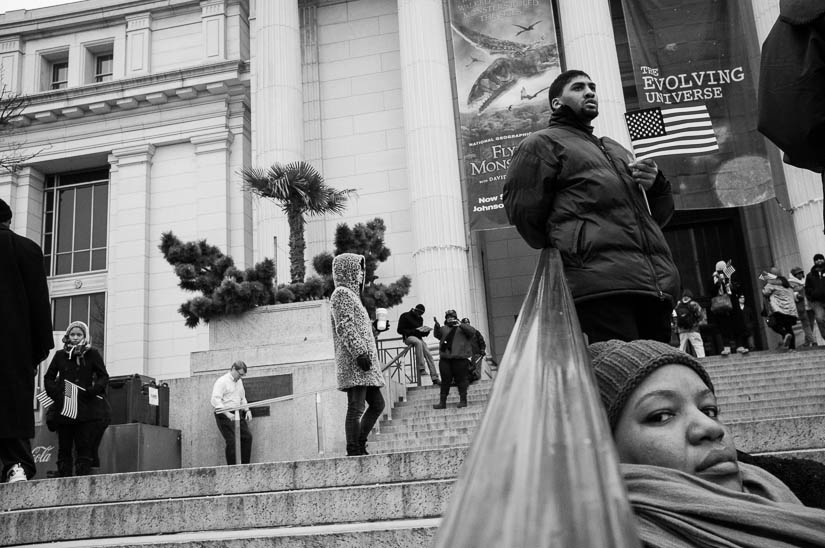 After the festivities on the Mall, everybody bum-rushed Pennsylvania to get to the parade route. I wanted nothing to do with that, but still found myself in a throng of folks. Following the flow of people, I realized we were dead-ending in some shrubbery at the OAS. Everyone just pushed on through the bush.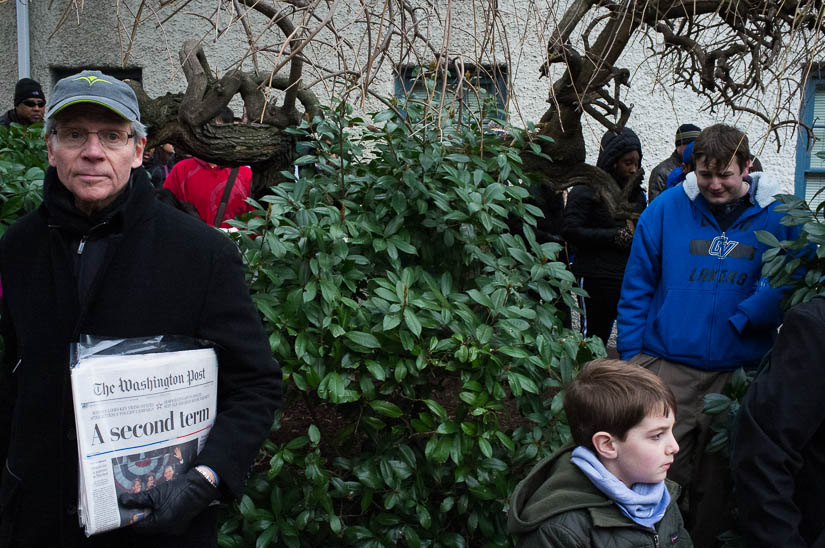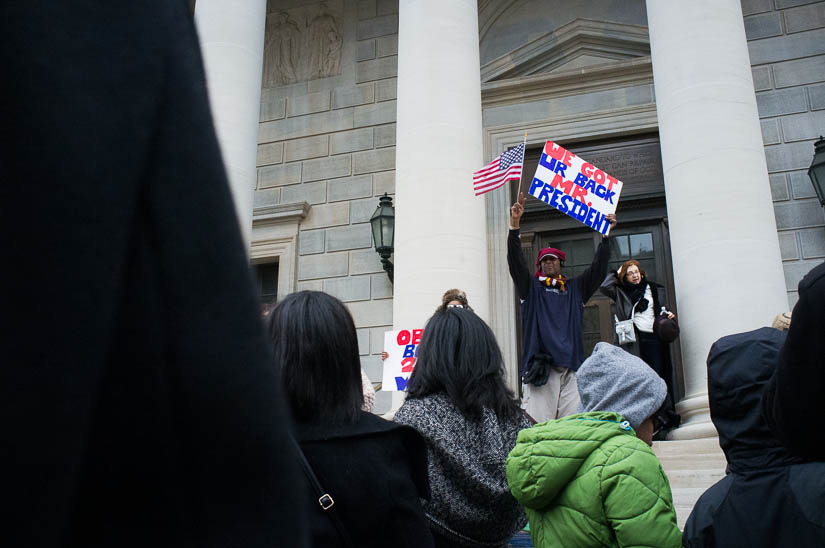 And that is that! On the way home, my metro train died and we had to sit in the tunnel for 45 minutes before they were able to tow us out. It's been a long day, but hey, I went to a Presidential Inauguration today.