I'm a big traveler.  It was always something I wanted to do – yearning to head out on the open road, eat foods I never heard of, see things that no one else had seen – and then I lived in Mexico for four months with no agenda but to learn the language.  It really spoiled me for adventure because now I want more more more.  That is to say, I like to take trips.  This year, we've been a bit short on time and so haven't had the chance to take what seems to be our standard one-week trip somewhere.
Oh sure, we went to Chicago and will make our standard Thanksgiving and Christmas treks to see the various in-laws and in-dnas, plus we're planning on a big road trip through Pennsylvania for our anniversary.  Still, I like to take just because trips.  Because I like to travel and that's what I want to spend my money on!
So this weekend George and I headed off to Winchester, Virginia, which is only an hour and a half drive from Washington.  The main event was supposed to be a hot air balloon festival just down the road but Mother Nature was having none of it and blew gusty winds the entire trip.  No balloons were to be had, at all.  Instead, George and I just drove around, ate some great food, tasted some wine and generally gallivanted around – something we do particularly well.
Before we set out, we had to get some Diet Coke.  This is completely standard driving-anywhere procedure for George.  Outside the 7-11: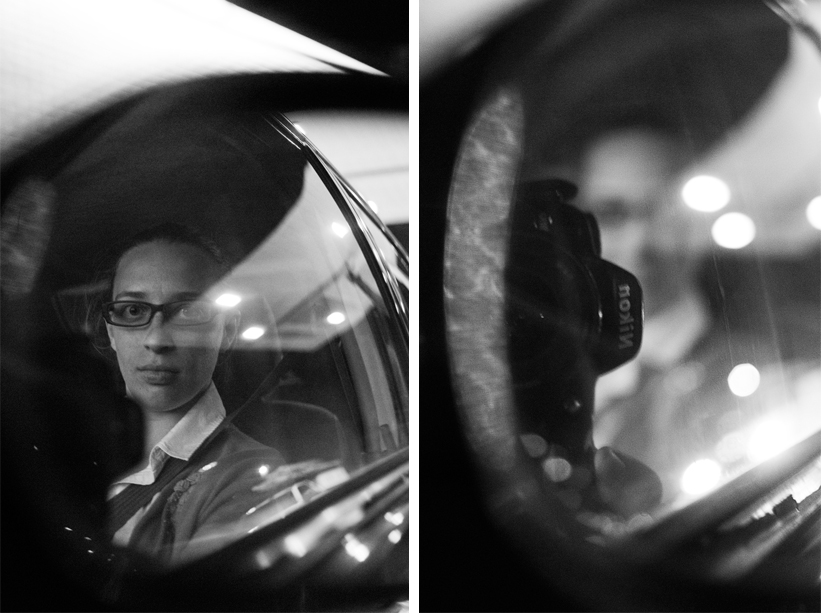 Nothing of note happened after that.  It was dark and we made the mistake of taking 50 instead of I-66, probably adding an entire hour onto the trip.  When we got to the hotel, we were very pleasantly surprised by the ridiculously ingenious room design and general hipness of the Aloft Winchester.  I highly recommend to anyone headed out that way.  For instance, the room didn't get a newspaper in the morning, but there was a copy of Wired for our reading pleasure.  How awesome is that?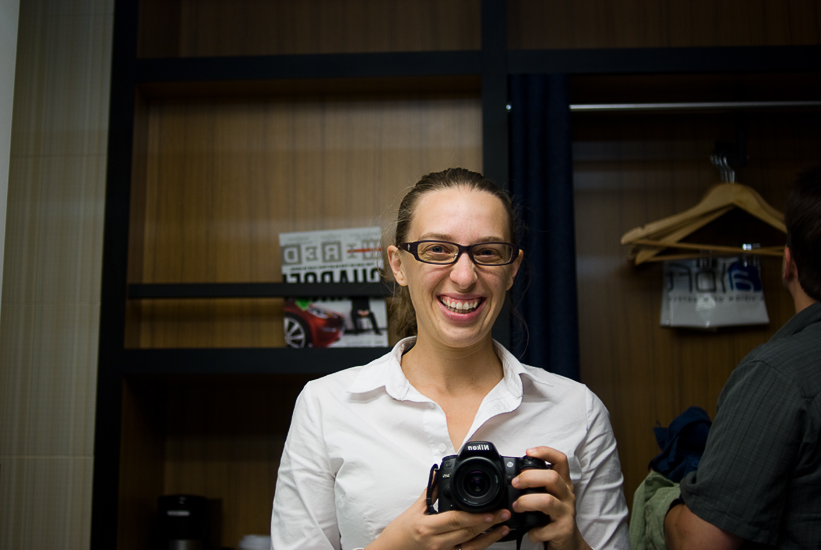 More goofiness in the mirror.

It was late.  We were tired.  A few photos that George mostly handled with grace and then beautiful sleep.