My travels this week took me down to Norfolk, VA.  I go there a couple of times a year to photograph some of the ships in the area.  On the way back, I tried to stop at a place called President's Park - an amazing little attraction with massive presidents' heads.  I was dismayed to learn that the park apparently had to shut down for financial reasons.  It would be a very short fence to hop and go in, though... perhaps on a subsequent (warmer) trip, I will do a little trespassing.  In the meantime, I snagged some photos from beyond the fence.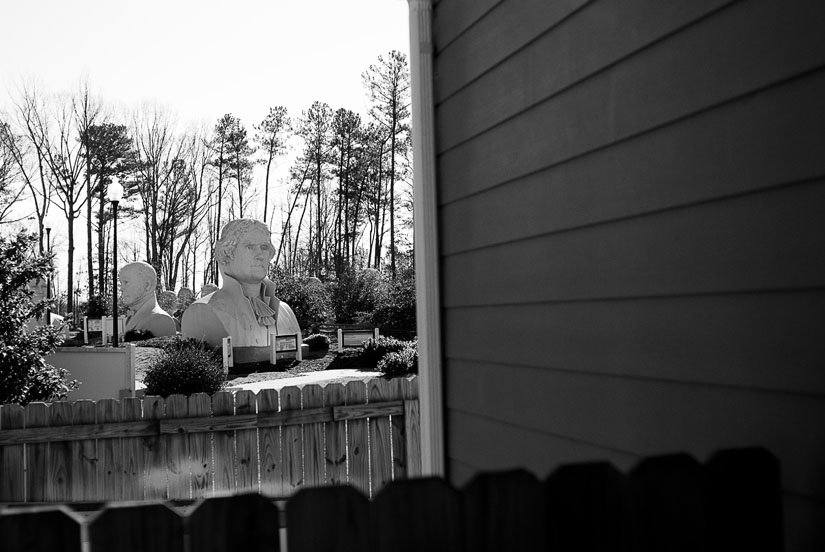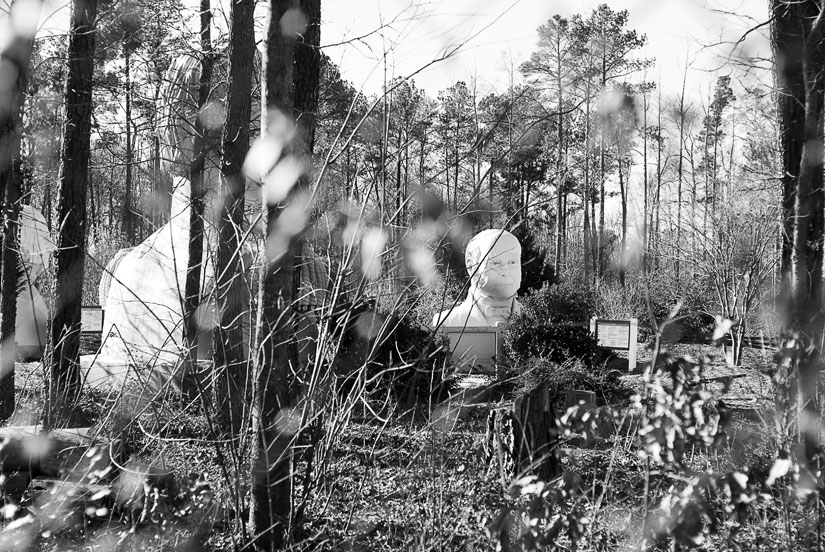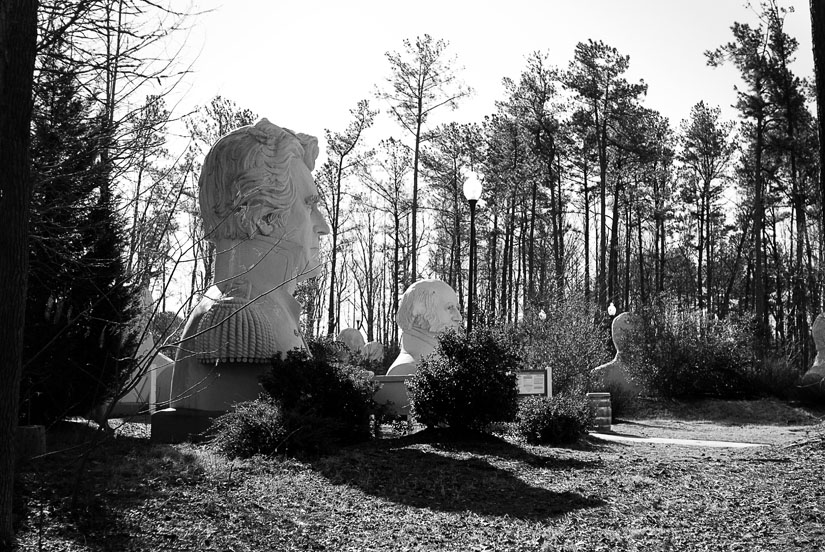 I also stopped in the Bass Pro Shops on my drive up.  That place never fails to amuse and amaze me.  They have a waterfall inside that flows into a giant aquarium.


Finally, the Lighting Essentials'
Project 52
assignment for last week was to photograph a stranger.  I do this all the time for my
street photography
, but it's a totally different thing to walk up to someone and actually convince them to pose for you.  They normally ask "what's it for?" and my heart jumps into my throat and I basically scurry away as quickly as possible.  Not the best conditions for taking a great picture.  So here's my lackluster entry for Week #2.  I plan to do considerably better for the other assignments.  Here's Jonathan at Umi Japanese Fine Dining in Fredericksburg, VA.