I'm behind already on blogging! It's almost the end of Week Three and I still haven't blogged. Bad me. But you'll live. As always, realish-time updates available on
Instagram
.
We started Week Two in Savannah feeling pretty sick. We had grand plans to do lovely things on the way down to St. Augustine to see George's dad, but on the way I was just feeling crap crap crap. So we did some nice rural driving through the Low Country, but otherwise I napped and tried to relax and blow my nose and whatnot. It was a sleepy day and we didn't even see St. Augustine because apparently they were having some big parade or the like for Christmas. We visited with George's dad that day and hung out, then got up really early the following day to GO TO DISNEY WORLD!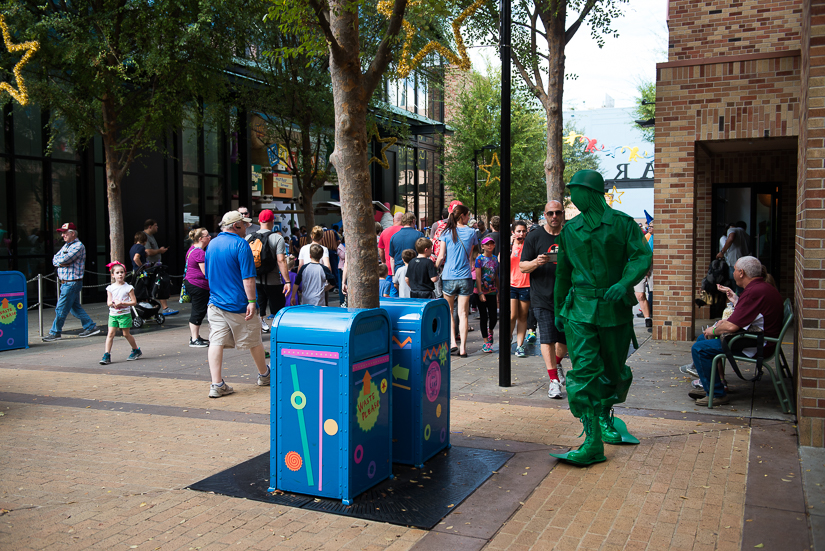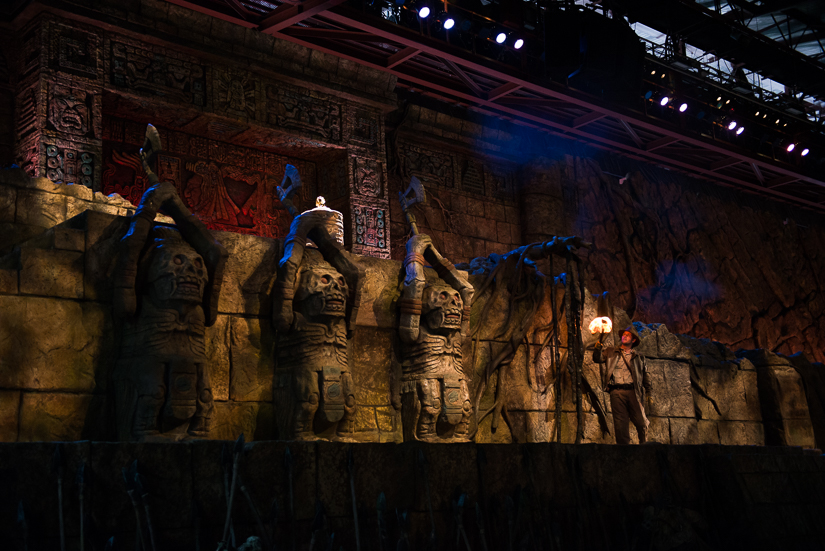 And hang with Uncle Eric and Aunt Sarah and co. Uncle Eric has worked at the parks for years so we always get to go free and see one or the other. This time we went to Hollywood Studios and saw lots of shows and went on the Haunted Mansion tour - a favorite.

It wasn't quite Thanksgiving yet, but in Disney it was full-on Christmas.

This is Dakota, my aunt and uncle's dog. She's pretty great.

This is my Uncle Eric making a ginormous bowl of salsa. It was decimated a few hours later when my cousins came over to grub.

And then - whoosh - we were gone. George and I paused on the way between Aunt Sarah's and my mom's to stop in at the Bok Tower and Gardens, another Frederick Law Olmsted design. Classy. We became members because we're dorky and frugal and now we have reciprocal admission to 300+ other parks throughout America, which hopefully we'll get lots of money's worth as we travel about.





We spent a couple hours at the gardens just walking around and taking in some scenery. I was still feeling pretty bad so we took it really slow.


Nearby, there were tons of signs for "Spook Hill," which was one of the lamest things I'd ever seen. There's a white line on the hill you can see in the background, and you drive up to the white line, put your car in reverse and.... it rolls backwards down the hill
exactly how one would expect
. So lame. I don't know why this town needs Spook Hill - it's already got these great gardens for people to visit.

Then we were in Ft. Myers to hang with my mom and stepdad for a few days. Mostly we just hung out, but one day we did go down to the beach to see the Sandsculpting competition. The sculptures were super-cool.







Here's a picture of me and my brother as little babies.

And Mom and Elliott's doggies. We did Thanksgiving there, but I don't have much to say about it.

And then we were off again... up up up Florida and into the panhandle. The day after we did a little (painful) Black Friday shopping for new winter coats (which we'll need in Sweden), we got to play with WOLVES. We weren't allowed to bring in real cameras, so I don't have anything much from that day but we did bring in a disposable and have been trying our damndest to get the stupid thing developed. Wouldn't you know, hardly anyone uses them anymore!

And that is a wrap for Week Two. Knowing me, I'll likely stall big time on getting out Week Three, but maybe I'll stall long enough to slap some wolf photos in there for your viewing enjoyment. Until then, enjoy December!