So in addition to being a brilliant wedding photographer, I'm also a fashion maven.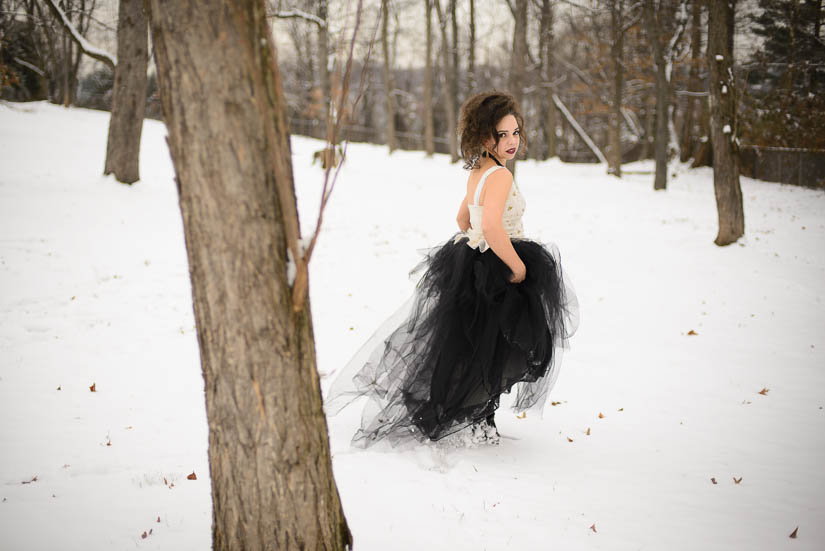 Not. Here's how this went: The weather people said "big storm on Tuesday!" and I got excited because it was the first real snow of the season (haha, funny that). I went on the Facebooks and posted: "HEY! We're going to wake up to snow tomorrow. Who wants to shoot?" And from there, somehow a little fun in the snow ballooned into a quite massive undertaking complete with event planner, hair and makeup artist, videographer and two models!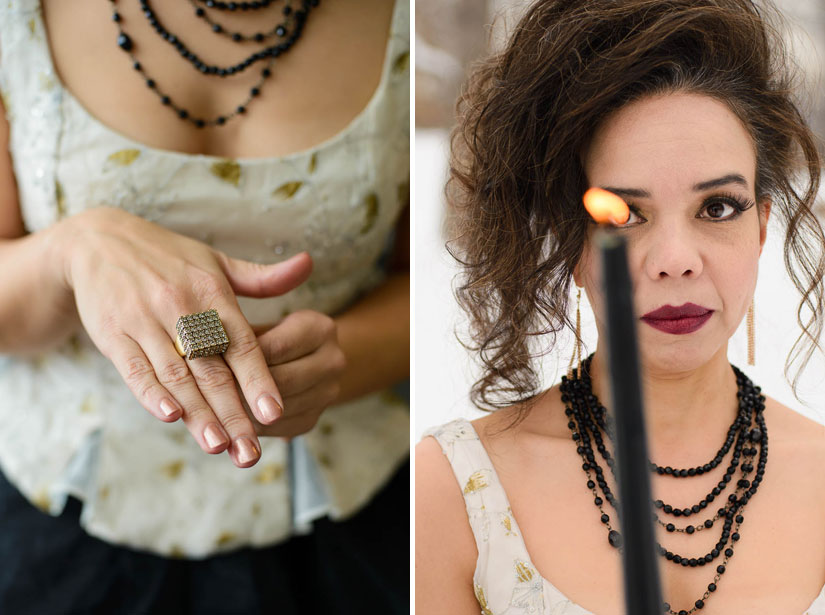 It ended up being way snowier and colder than was predicted, so the roads were a big mess. Luckily for me, we planned to meet at my house. Unluckily for everyone else, we didn't plan to meet at theirs. Poor Gabby from
Alison Harper & Co.
got stuck in the snow and we had to come rescue her!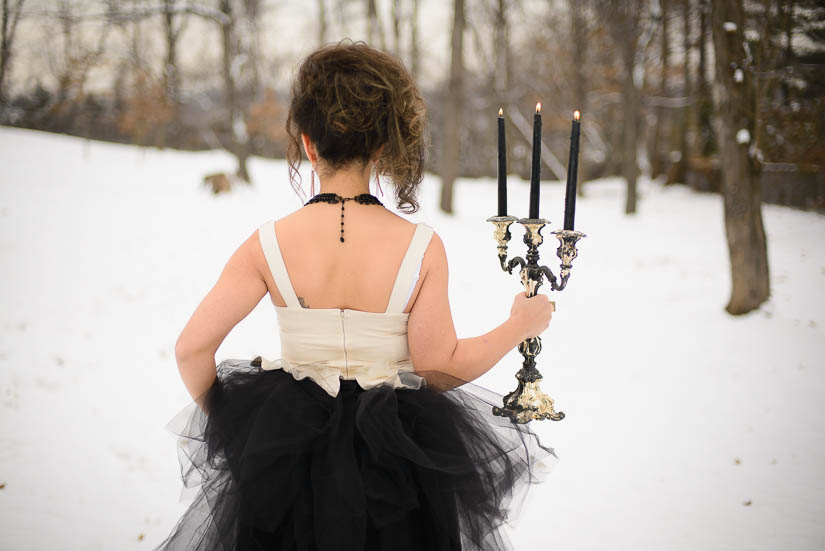 So in the end, we all made it (except for our lovely third model and snow-bound third photographer). We let Gabby work her magic on
JoJo
and my beautiful and very sure-I'll-do-it second shooter Julia. Tiffany from
Simply Breathe Events
dressed them up and we trudged out to the local park. We'll take a break in photos to watch this hilarious and super-exciting video produced by
The Documentist
, who also happens to be my buddy Jon.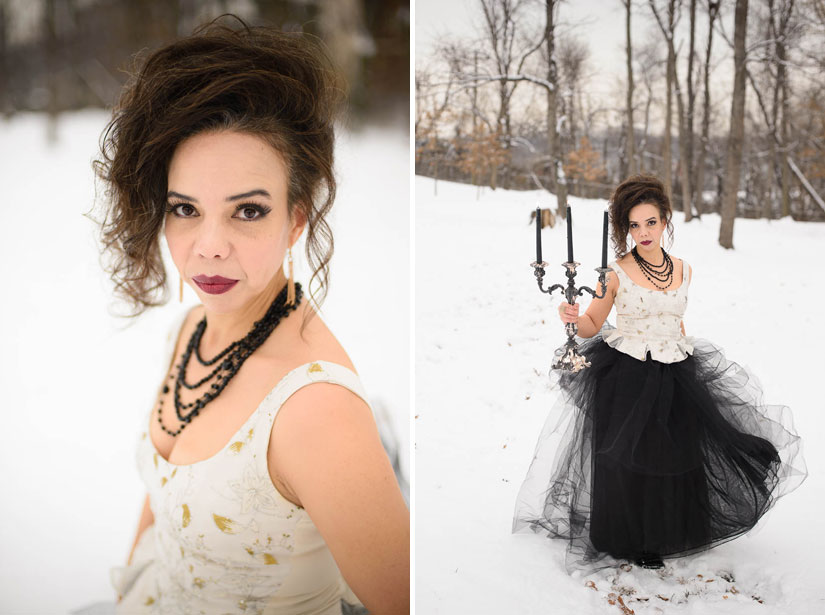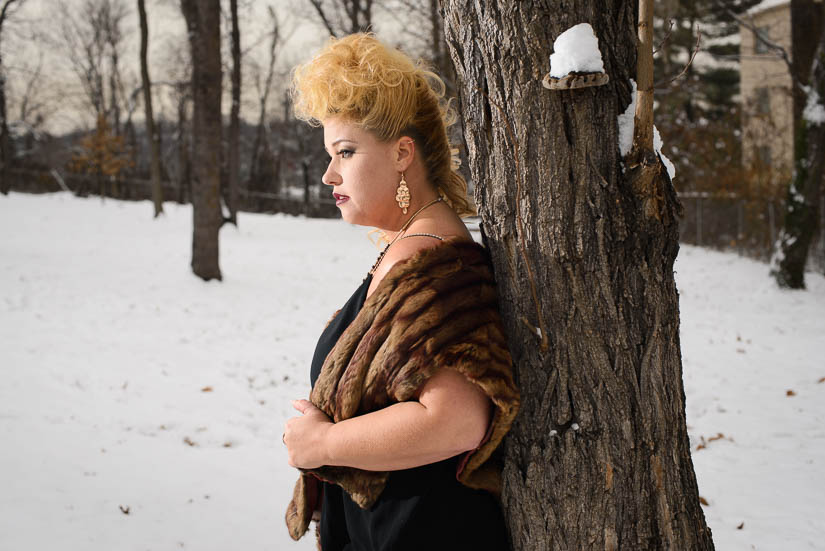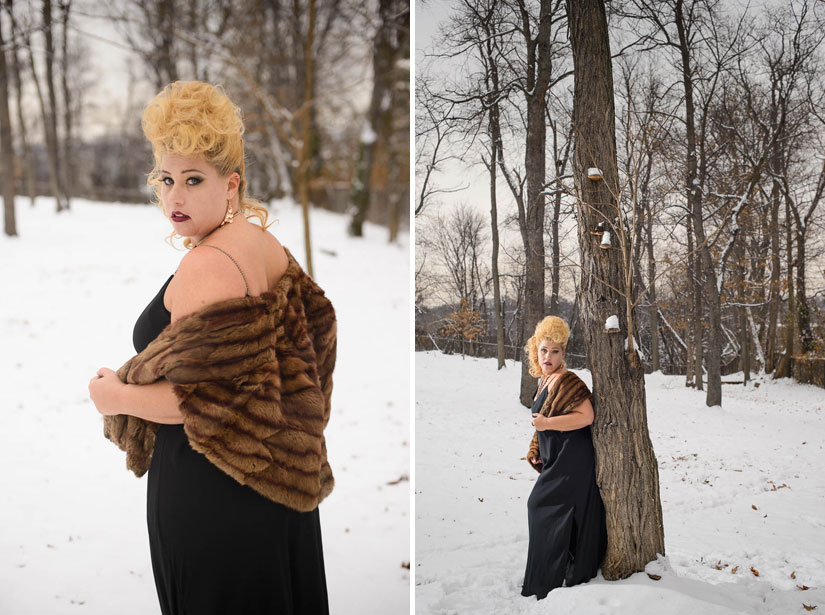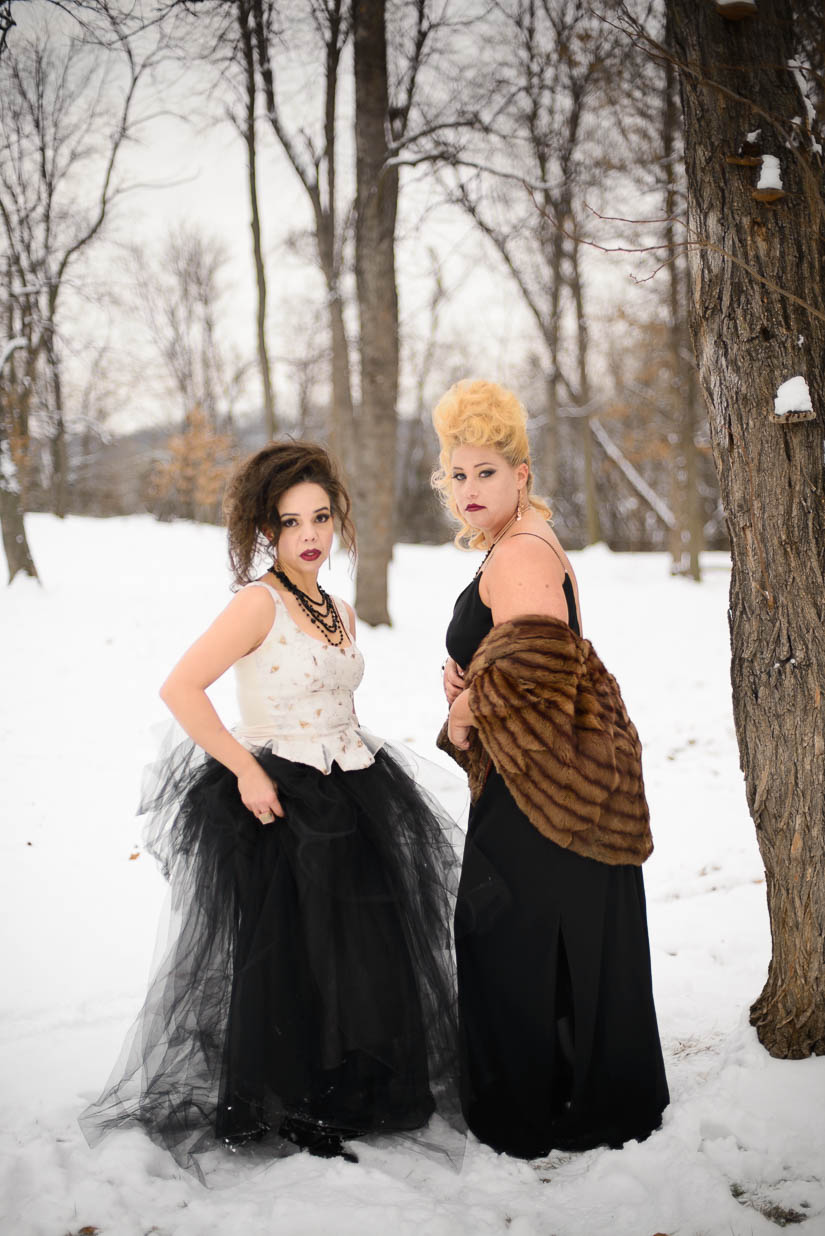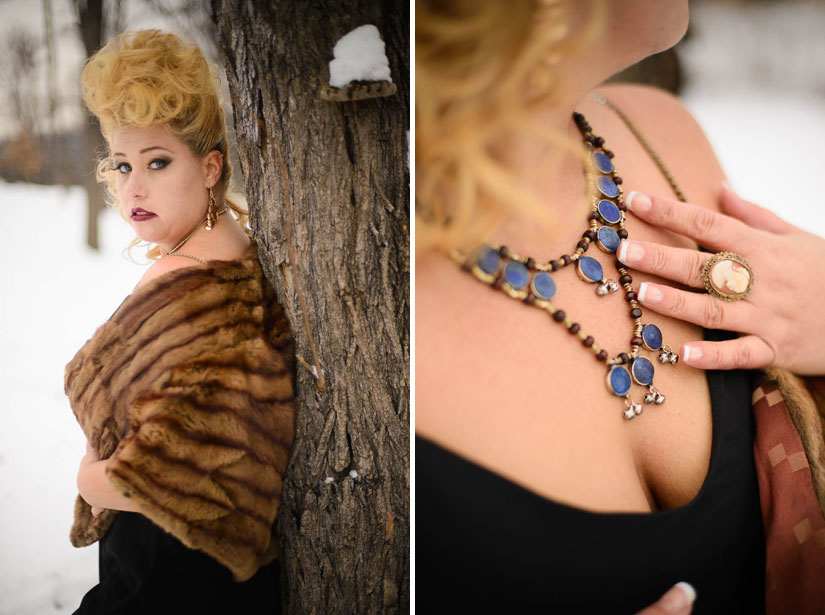 It's not a "styled shoot" unless you have florals, right? Liza at
Studio DBI
 made me this beautiful bouquet and also lent my favorite thing in the whole shoot - the sweet-ass gothic candelabra and black candles. That thing is bitchin', man. If only I had any use for a giant candelabra at home...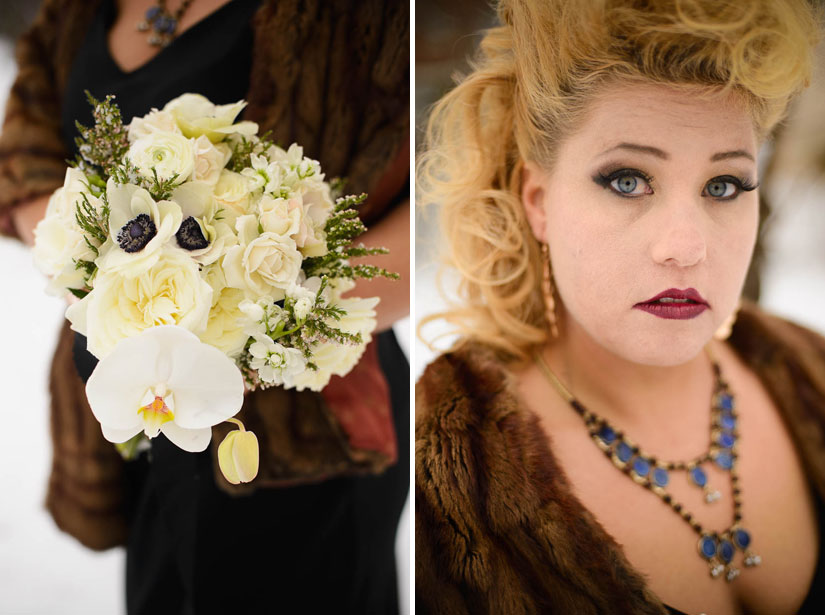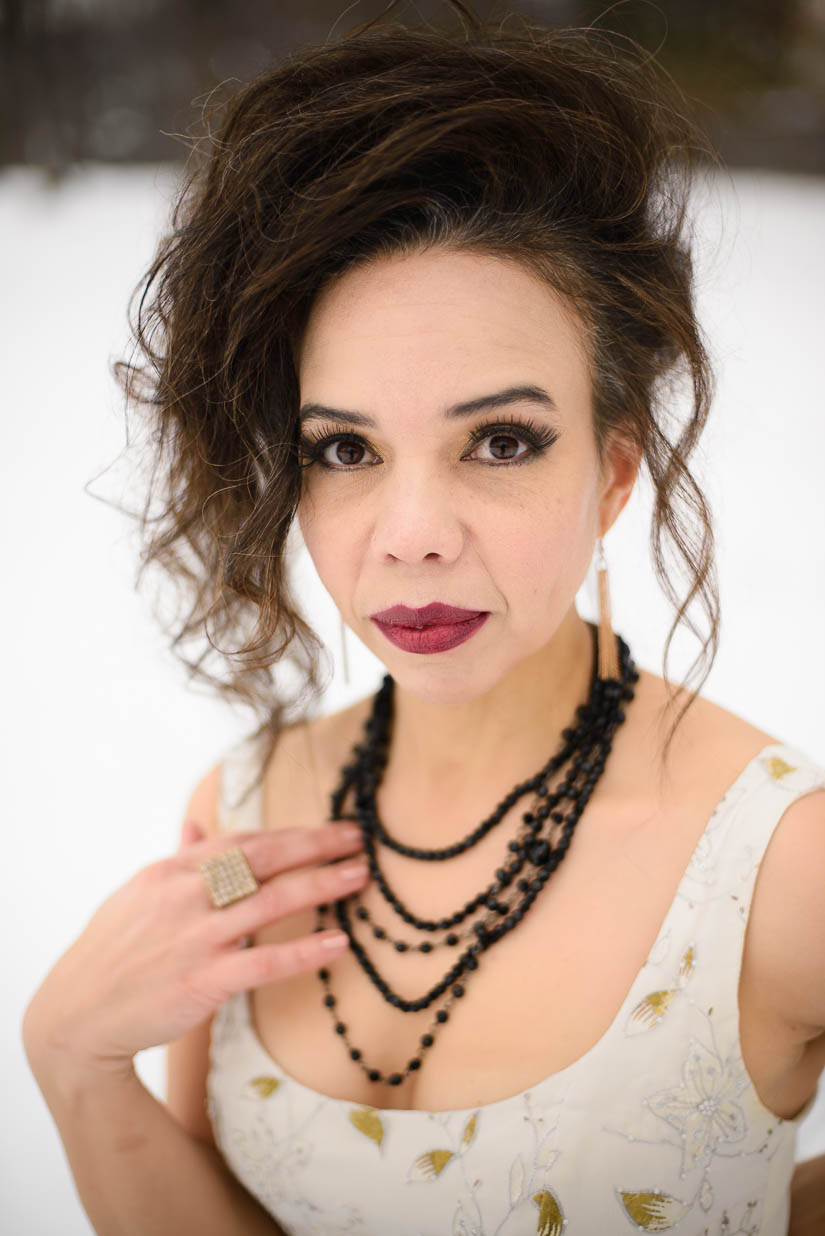 Tiffany also put together this rockin' tablescape for a chilly dinner for two outside. And shhh, don't tell anyone, but the tablecloth is my bed sheets! We are a resourceful bunch. Nobody spent a penny on this shoot - except for gas and all.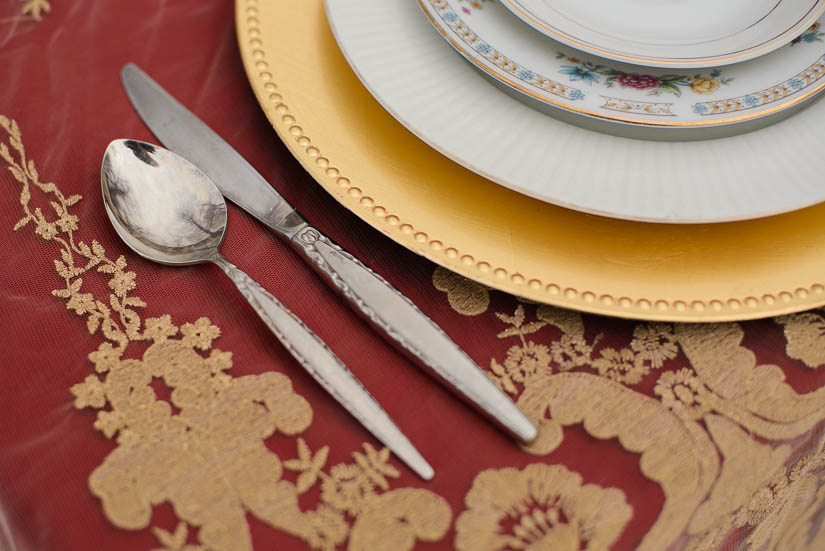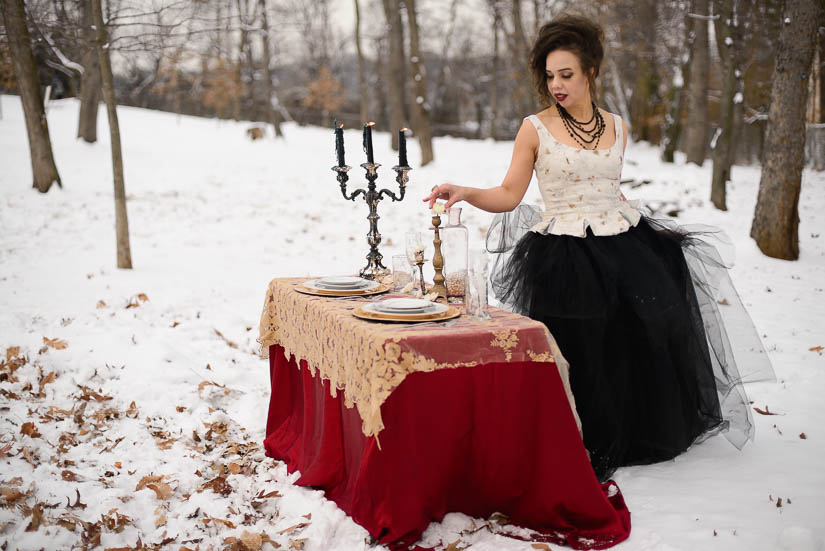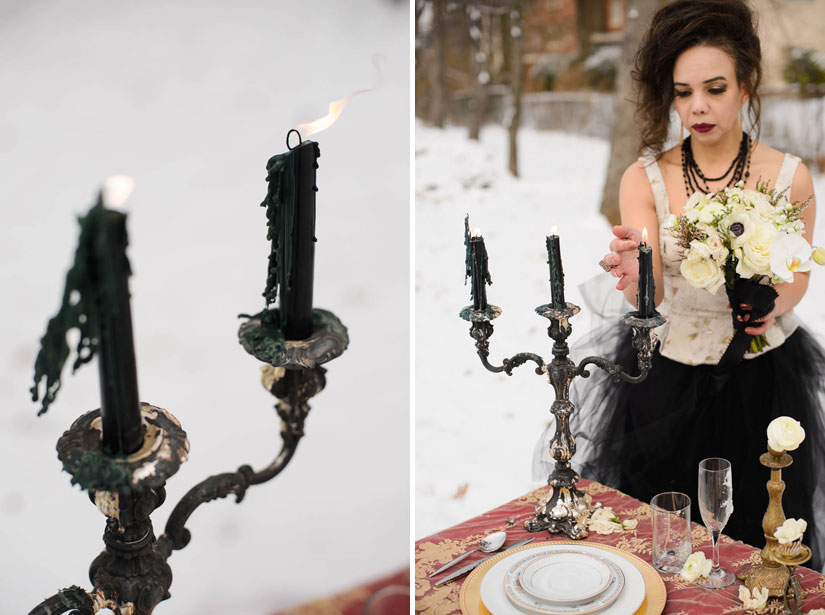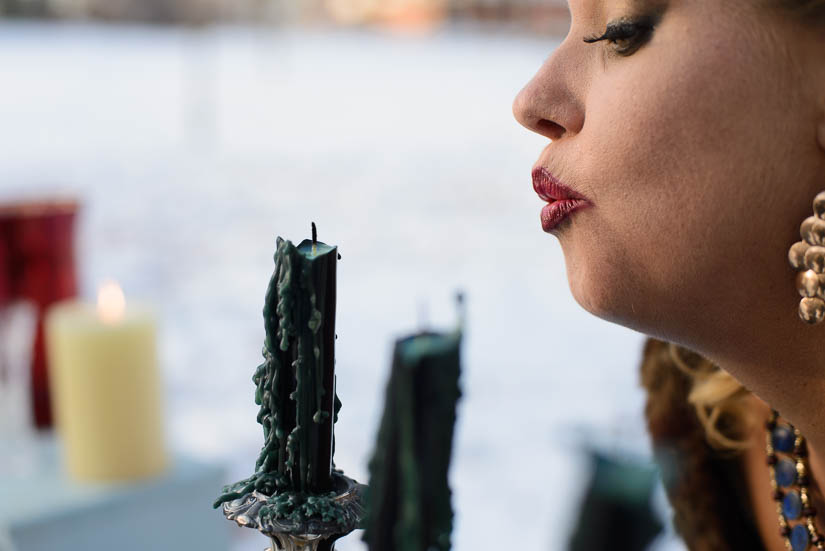 Most days are processing images and making album edits and answering five thousand emails, but some lovely days are like this - collaborating on silly fashion photo shoots with your friends and colleagues. It's a good life. The fabulous vendor team who worked on this shoot: Coordinator and stylist: Tiffany from 
Simply Breathe Events
Hair and makeup: Gabby from 
Alison Harper & Co.
Videography: 
The Documentist
Bouquet and bangin' candelabra:
Studio DBI
"Real" model: 
JoJo
Fake model: My awesome second shooter Julia! (Her work is featured on nearly every wedding blog post on this site.) Bonus shout-outs: Extra photography (not shown) and the lady who knew JoJo: 
Jessica Patterson
Extra videography:
Creative Ideation
Model who sat in traffic for an hour but ultimately turned around and went home:
Mollie Tobias
Thanks so much everyone! And finally, props to Bree at
Capitol Romance
who was kind enough to feature the shoot on her blog. Woot, promotion!