I photographed Colin and Sara's wedding in October of last year.  They had a beautiful ceremony in New Orleans at the Columns Hotel, site of their first date!  It was really a special day.  But we had major timing issues with the bridal portraits and only had time for just a few quick snaps.  They raved about the images but I knew I could do better.  I told them I would redo the bridal portraits some day when we have enough time to really rock it out.  We finally did this past Saturday. They even let me pick their colors, without any objections!  Black, white and red?  I asked hesitantly.  They were totally onboard.  I found these amazing flowers at the Old Town farmer's market - they look like brains.  I know it's hard to tell from the photos, but these things are awesome.  I found a bright red
Oscar de la Renta
tie for Colin at the Goodwill.  I think it's going to make it into my own accessory box. I took them to Old Town Alexandria, where we shot at Christ Church and then we moved to the waterfront.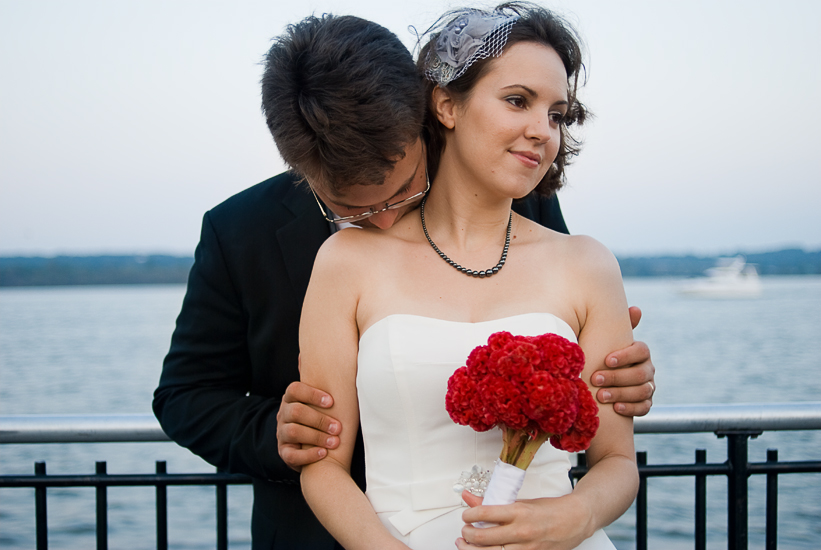 Colin and Sara really rocked it out for this shoot.  And seriously, Sara, smokin' hot!  This headband thing she has isn't even specifically for weddings, but it looked so awesome.  She looks very 50s in the photo on the left.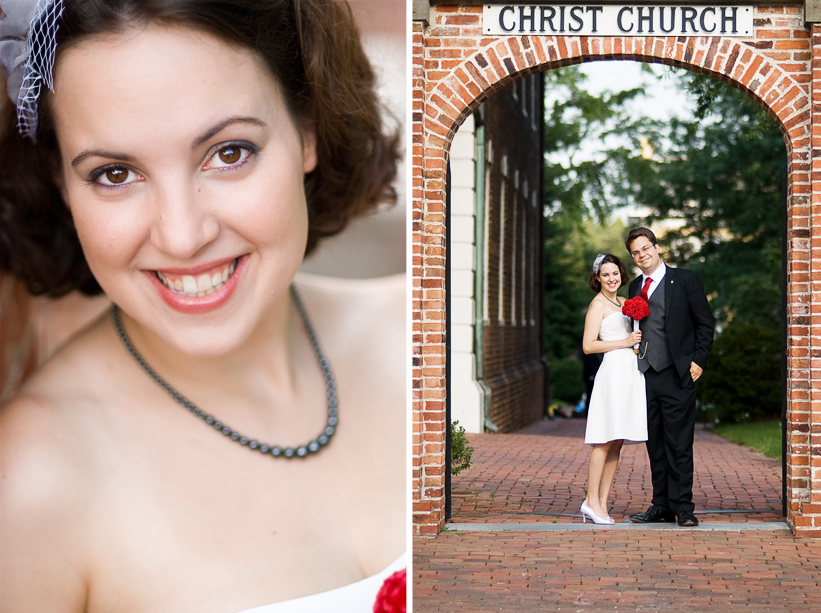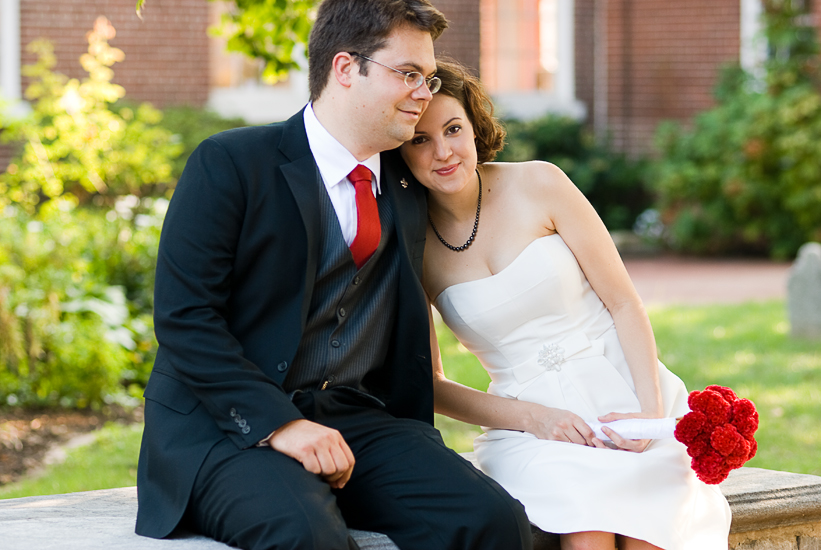 I had scoped out this really cute little well near Christ Church but by the time we were wrapping at the church, it was very dark by the well area.  We did see this adorable little gate on the way.  Don't tell anyone, but I think there are dumpsters behind there!

The lovely couple indulged me in some "urban" settings.  I wish the graffiti was a little more romantic, but I can think of a lot more offensive things than "disk."  I love both of their expressions here.

These two are so cute.


Then we hit the river for some traditional couply shots.  Boats kept passing by, alternately making and ruining my shots.

Look at how adorable they are!  This smirk is classic Colin.  "Taking wedding pictures, it's alright."  Sara, as always, is stunning.

At this point Sara decided she wanted "sexier" pictures.  It got even steamier after this, but I don't think they'd appreciate that on the web!

I want to finish up with this simple portrait of Sara that I
love
.  She looks natural and happy and proud and
beautiful
.

Thank you Colin & Sara for being patient as I dragged you all over Old Town Alexandria and for being such kind and generous friends!