Today was a long day.  In fact, I feel downright nasty after drinking a ton of beer and eating brats, bar food and then drinking more beer.  On the other hand, the festival was lots of fun and I am really pleased with my photographs.  And maybe you've come to hear about the beer or the people or something like that but first I'm going to talk about the light.  There was amazing light at the festival, particularly in the area I was working in (right across from Best Buns).  Beautiful sunlight streaming in over the top of everyone's head, bouncing back up into their faces off our very reflective picnic tables.  It was pretty dreamy.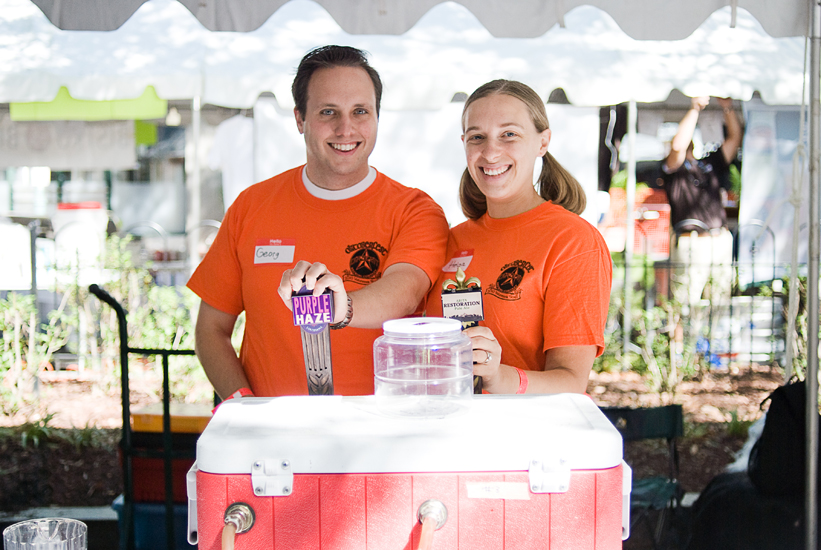 Yes, that's me and George.  And hecks yeah we poured Abita.  We had to kind of muscle our way into that spot – some lady wanted to be here because she really loves Purple Haze.  Yeah, okay lady, try living in New Orleans for five years, including one after the storm, and then you can fight me for Abita.  Our co-pourer Emily did an excellent job with the snapshots.  It always amuses me when people try to use my camera – they always seem kinda afraid to put it to their eye.  Maybe it's because the rubber thingie that is supposed to cushion your face broke a long time ago and it looks pretty ratty…
Anyway, more photos from our "working" time!  There were lots of awesome characters at the festival.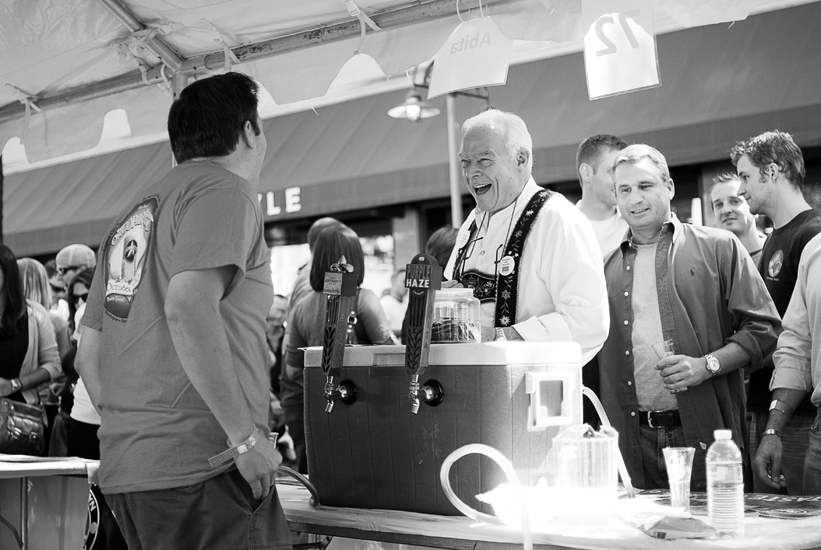 This dude was going for some kind of comic relief action by staring at a St. Bernard for plenty of time for me to catch him on film.

More from behind the beer tents.  Look at this light.  Too bad nobody was getting married at Oktoberfest.







Okay I'm definitely getting the impression that this post has gone on long enough.  Tomorrow, Shirlington Oktoberfest Part 2, where I'll regale you with tales of what happened after we were released from the taps.