A
carrotmob
is a group of people that get together and spend their dollars consciously at places that live up to the ideals we'd hope to find in all businesses - employing a carrot and not a stick.  DC's first
Carrotmob
took place today at Teaism in Penn Quarter.  Among many other environment- and employee-friendly practices, Teaism provides paid sick leave for their employees, something more than 90% of restaurants fail to do. I love the carrotmob concept, which encourages people to think carefully about where they spend their money and the impact that choice has on others.  When you eat a burger at McDonald's or Busboys & Poets (another contender for the carrotmob), you're not just having some food - you're supporting that business.  The dollars you spend have an impact.  I truly believe that the "votes" we cast with our dollars are at least as strong as those we cast at the ballot box.  I don't always think about it (and it's certainly not always pleasant to do so), but it is always true. So, today, George and I put our money where our mouths are and exchanged some cash for some socially responsible food.  Watch me play hyper-local news source, starting now! DC Employment Justice Center's Courtney Chappell and Woong Chang from Restaurant Opportunities Center - DC: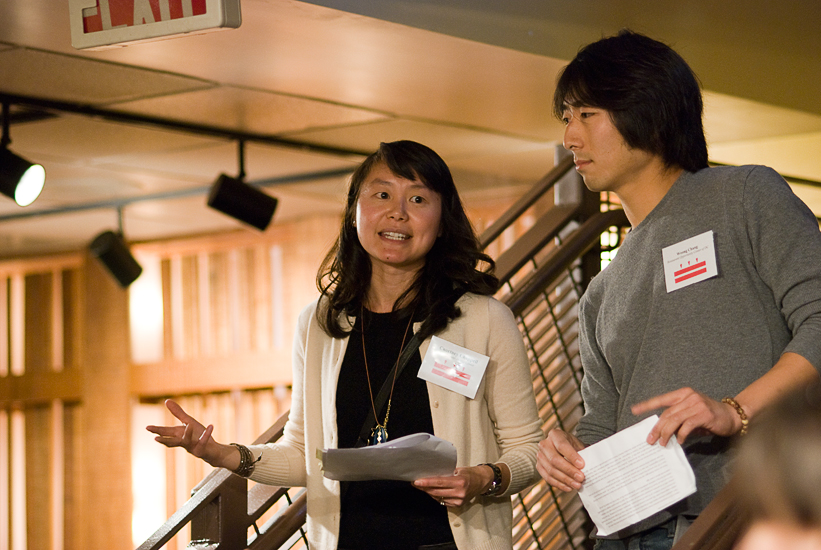 Javier Marquez, manager at Teaism: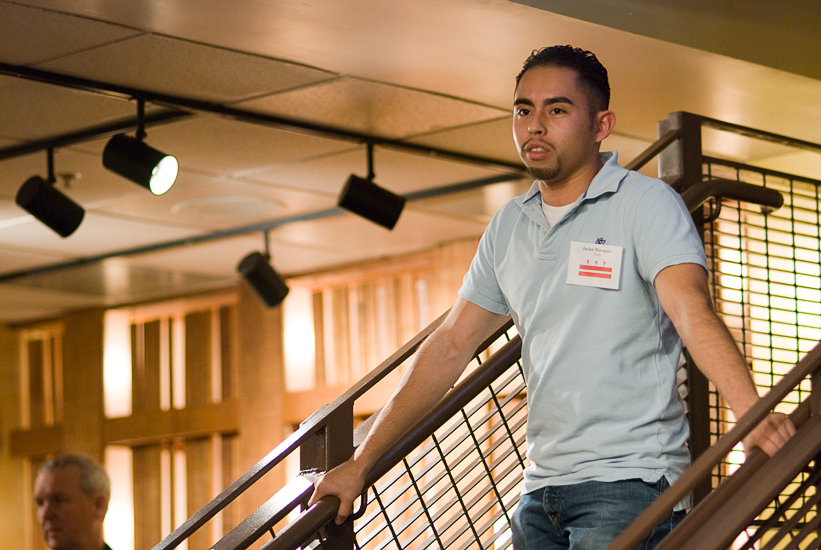 Ward 6 Councilmember Tommy Wells presents Golden Carrot Award...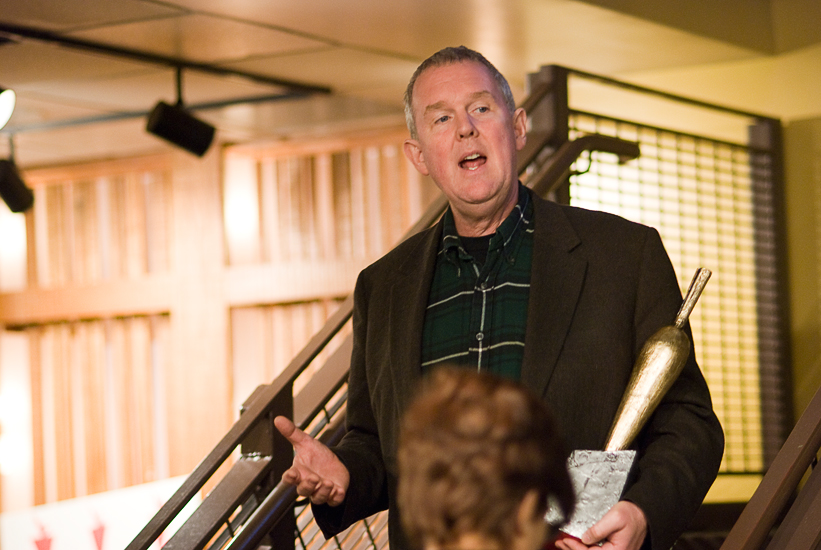 ...to Teaism owners Michelle Brown (bel0w) and Linda Neumann.


MomsRising, a local DC nonprofit, also presented the owners with the Super Hero Award.

Thanks to the owners of Teaism for being such do-gooders and for the organizers of the carrotmob.  I'll be sure to be there next time!