After our epic engagement session together (which is still in the blog lineup!), I was pumped for Megan & Pritpal's wedding.  Set on a hill overlooking the Lincoln and Washington memorials, their ceremony took place under the Netherlands Carillon on a gorgeous fall day.  Megan was simply stunning in her London-bought sari.  Pritpal I didn't even recognize right away with the beard!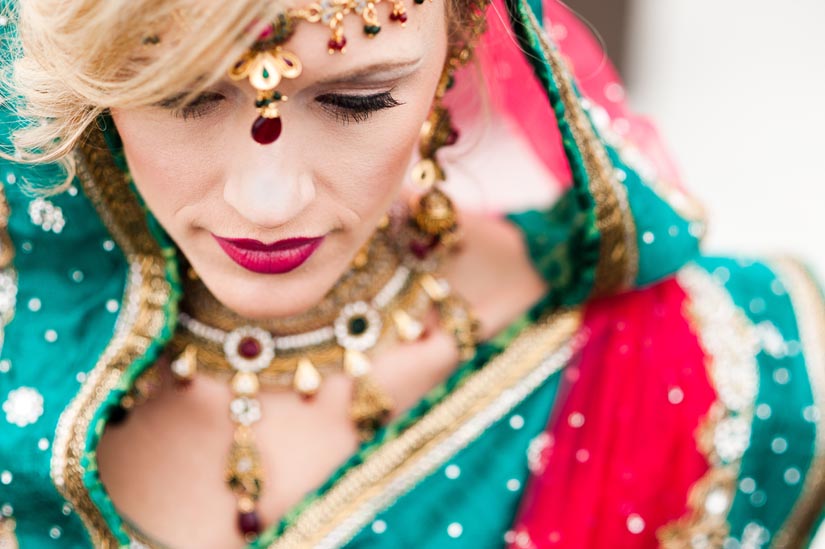 This "getting ready" was really quite spectacular.  After the lovely ladies at Platform hair and makeup finished their work, Megan's friends helped put on all of her clothing and jewelry, bought special in England.  Megan stood in this incredible window light and we all just keep sighing about how beautiful she looked.
Love this frame of the moms getting dolled up together.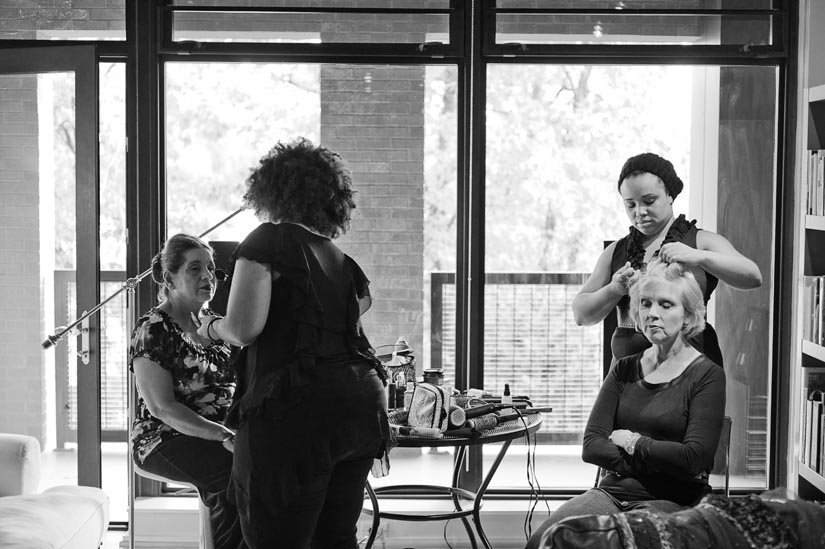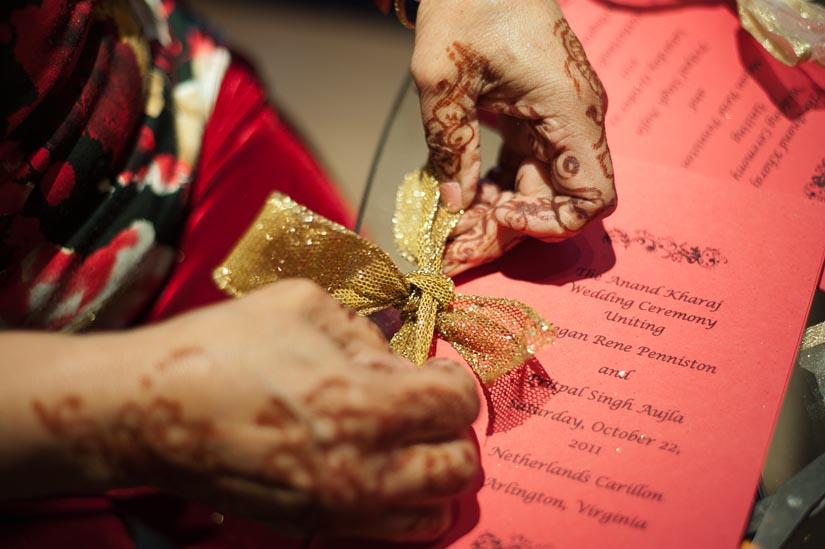 One of the amazing things about being a wedding photographer is that I get to see all kinds of different cultural celebrations of marriage.  This was my first Sikh wedding – attending or photographing.  I loved that everybody got to sit on the ground for the whole thing.

Seriously, I didn't recognize Pritpal at all.  My thought was "oh that's his brother" and I was looking all over for him.  It really took me a few minutes to realize.






Halfway through a Sikh ceremony (I learned), the bride and groom will circle the holy book four times.  On the fourth time around, friends and family throw flowers and once they complete the fourth turn, they are official.












Love this shot of Pritpal helping Megan with her shoe.



After the ceremony, Pritpal and Megan scooted back to their place for Megan to change. I thought she might have a smaller or less elaborate ensemble but instead busted out an entire new wedding dress.  She said she couldn't pick, so she got both. Brilliant!


Megan and Pritpal hired Indian dancer Jai-Jagdeesh to perform three dances during their reception at the Bombay Club in Washington, DC.  This lady was really cool and it was definitely a treat to see the performance.



One of my favorites – Pritpal and his mom greeting their guests.


The Bombay Club did a "cobra coffee demonstration" after dinner.  He lit that orange on fire and poured an alcohol-coffee mixture through it, making the "serpent dance." Yeah, it's true, I get to see all the neat stuff.

First dance.






It was such a pleasure to be at and document this wedding.  Congratulations to Megan and Pritpal!
Details:
Photography – little old me
Videography – East West Productions
Ceremony venue – Netherlands Carillon
Music at ceremony – Amarjit Kaur and family
Catering, reception venue – Bombay Club, Washington, DC
DJ – DCVibez
Indian dancer – Jai-Jagdeesh
Hair & Makeup – Platform