Warm. Kind. Generous. Tall. Short. Loving.  The bride's sister Liz read off a huge list of adjectives Karen and David's friends and family had used to describe them.  I looked around the room and saw a lot of tears and a lot of nodding heads.  Some came all the way from Egypt to see these two tie the knot and it was truly an honor to be their wedding photographer.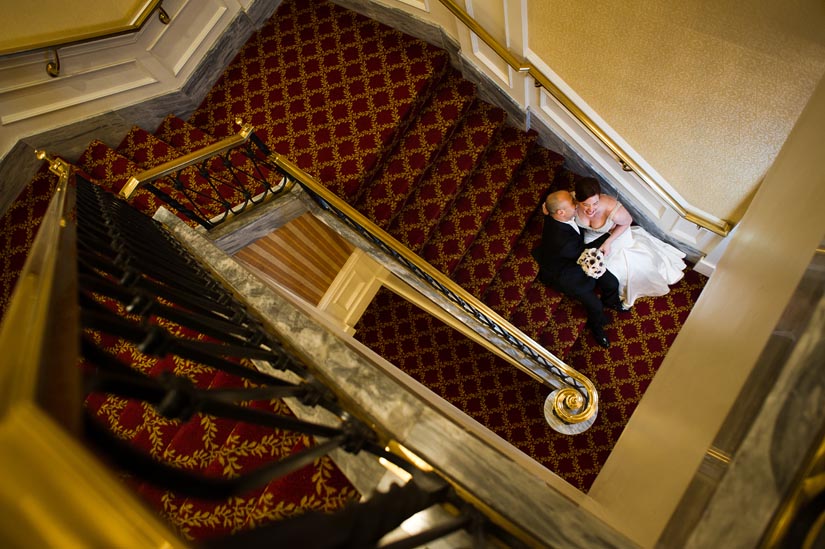 Karen and David were married at the
Mayflower
in DC, a beautiful historic hotel with quite a bit of history and a ton of class.  Karen was an incredibly sweet and very composed bride.  David didn't seem the least bit nervous, an admirable trait in any groom.  I was struck by the graciousness of their families.  And even though I saw it plenty in their
engagement session
, they once again won me the heck over with how ridiculously cute they are once you tell them "go stand over there and hug." These cool cats were upgraded from some other swanky bridal suite to the Presidental Suite, which they informed me is one of only two hotel rooms in the city that is bullet-proof!  This here room where Karen's getting dressed?  That is their
hallway
, y'all.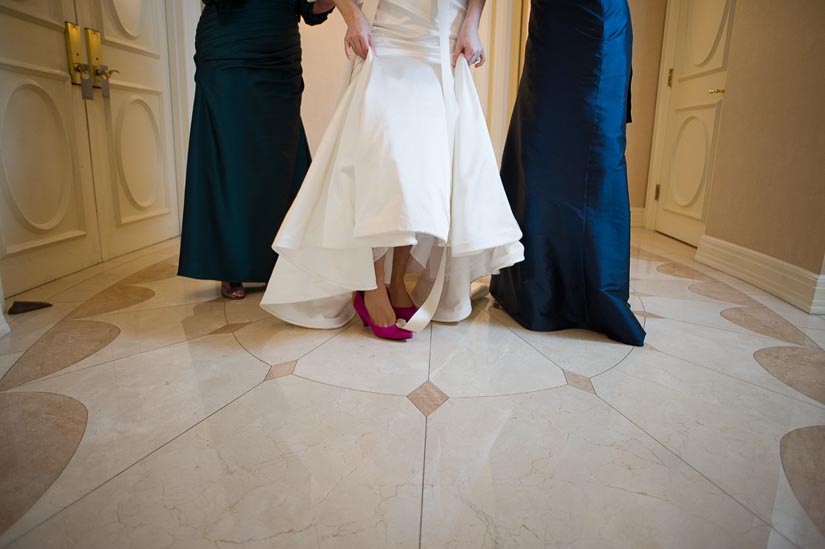 Karen's gorgeous ring is an antique and was picked out by David alone because he knew she would love it.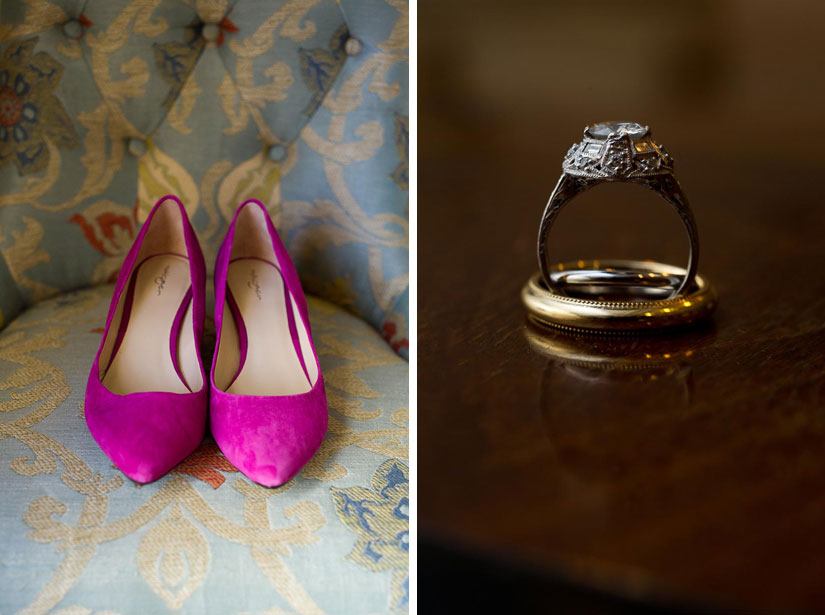 Karen and David didn't have a lot of bridesmaids and groomsmen, so they went all-out on the bouquets.  Check out Karen's on the left full of anemones (I learned this flower word that day), and two other kinds (the tendril-things and the fern things).  I don't know all this technical flower stuff, but I was super-impressed with these bangin', unusual bouquets.


So much thanks to
Kelly
for helping me out.  Love this frame she grabbed right before they walked in the doors!





They were married at the gorgeous
Holy Rosary Church
on Third street right downtown.





















I love their families.  Everyone was so gracious.


David's brother brought down the house.



And then Karen's sister made everybody cry.

And then there was a surprise belly dancer!  With a candelabra on her head!  She did the
splits
balancing this monstrosity on her head.  I photograph the coolest weddings.








This is what happens to the photobooth at the end of the night.




Karen & David, your wedding was spectacular and so filled with love and good wishes and kindness.  Thanks for being you and good luck with everything!! You can see even more of Karen and David's day in this little slideshow action right here: Mad props to the fabulous vendors who helped with this wedding: Ceremony -
Holy Rosary Church
Reception -
Mayflower Hotel
Cake -
Fancy Cakes by Leslie
DJ -
David Grimm
with Signature Talent Flowers - Mayflower Hair and makeup -
Salon Blu
Karen's fantastic dress -
Lazaro