I'm really hard on my cameras.  Lenses, I coddle to death but camera bodies get banged around, dropped, rattled, bumped.  And because I like to have a camera on me at all times, it tends to be the one that can sustain the most damage.  Therefore, my "bang around" camera is the D80, demoted from main camera to backup camera and finally to "oh, do I still have that?" camera.  So it sits in my purse and comes out when I'm bored or on the metro and cursing myself for not doing more street. Today I downloaded the files to see what was on there.  Snaps from a hotel tour, Jasmine Star from her little speaking thing a while back, metro shots and, well... cheese.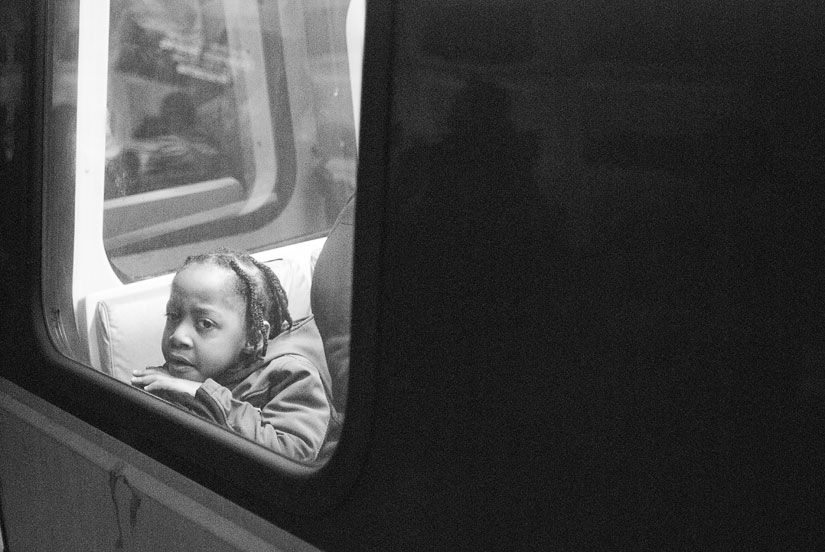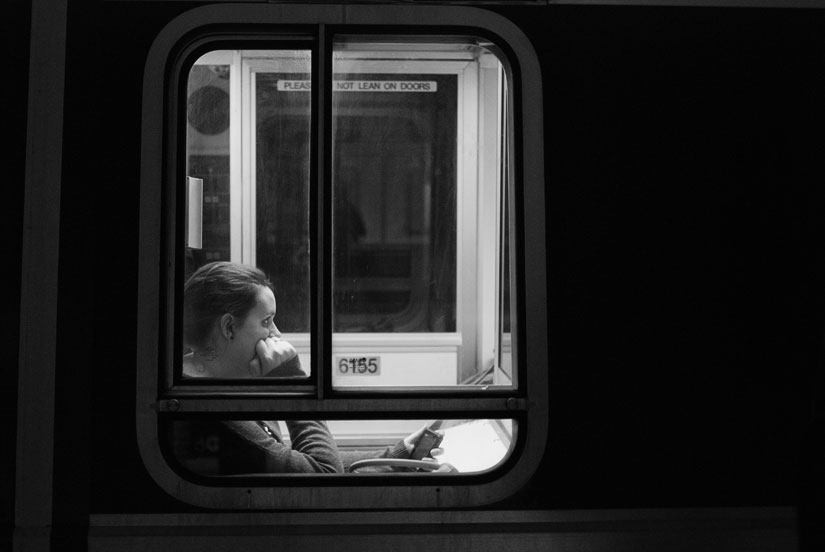 Sooooo there was this cheese.  
Moody Blue
, made by Roth Kase.  I tasted this cheese at
Cheesetique
(a magical place, you must go if you are near!) and then it disappeared from their shelves.  Every time I took David (the best friend, not the husband - that's George, who hates cheese) to a cheese store, we would look for the cheese but it was nowhere to be found.  So for my birthday, the ever-intrepid David actually phoned Roth Kase and specially-ordered an entire block of the stuff.  Yes, folks, what you see here is a seven pound block of blue cheese.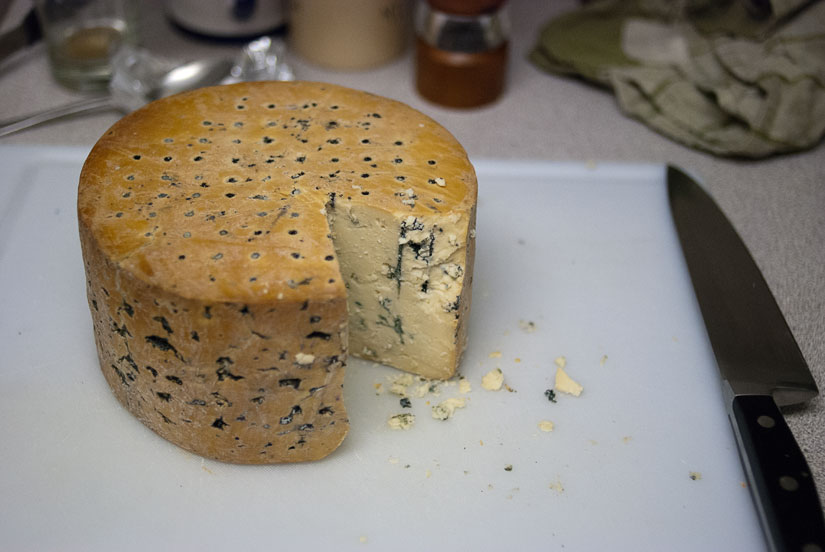 Oh, that huge cake-like slice cut out of it?  That's the part I had consumed about a month after receiving the block.  At this rate, I estimate it will take me near two years to finish the cheese, accounting for vacations and getting tired of it and such.  In the meantime, isn't it kinda gross?!  You can see where they drilled in to put the mold in.  Fascinating!  Ah, cheese. It is one of life's supreme pleasures.