It was a rainy day, a surprise nor'easter when it should have been sunny and bright.  During the ceremony rehearsal, you could see the venue staff cleaning up the previous day's wedding – which clearly took place on the gorgeous lawn, overlooking the water.  I know my bride was anxious to take photos in all the wonderful picturesque (outdoor) locations at The Oaks Waterfront Inn.  But as the rain kept coming and coming and the temperature dropped while everyone was getting ready, it became clear that wasn't going to happen.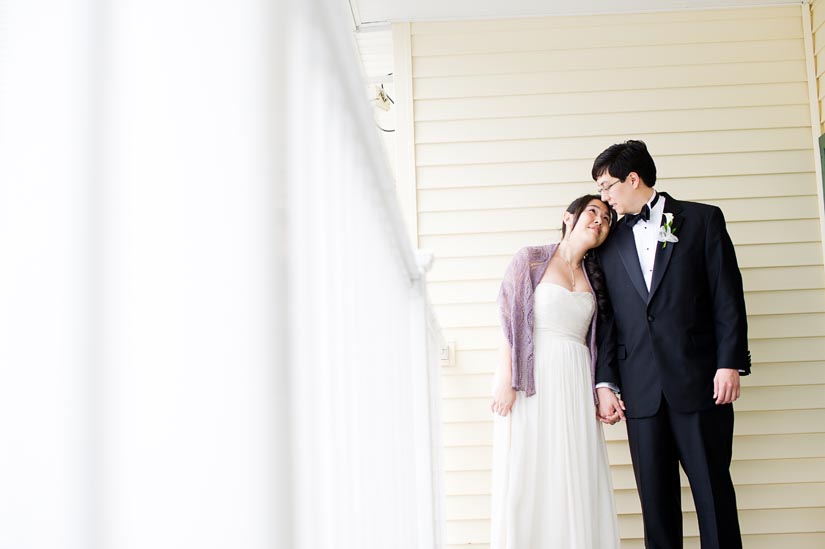 She walked down the aisle with her mother and when she arrived, there was a puddle where she was supposed to stand.  So she shrugged and took a step back and laughed it off.  I was so impressed with the grace and ease with which this couple handled the day.  So rainy we can't do photos practically anywhere?  No big deal.  We have to move from Plan A not to even B, but right on down to Plan C?  Okay, that's cool.  These guys were so chill and it was clear they put every one of their guests at ease and as far as I can tell, everybody had a rockin' good time.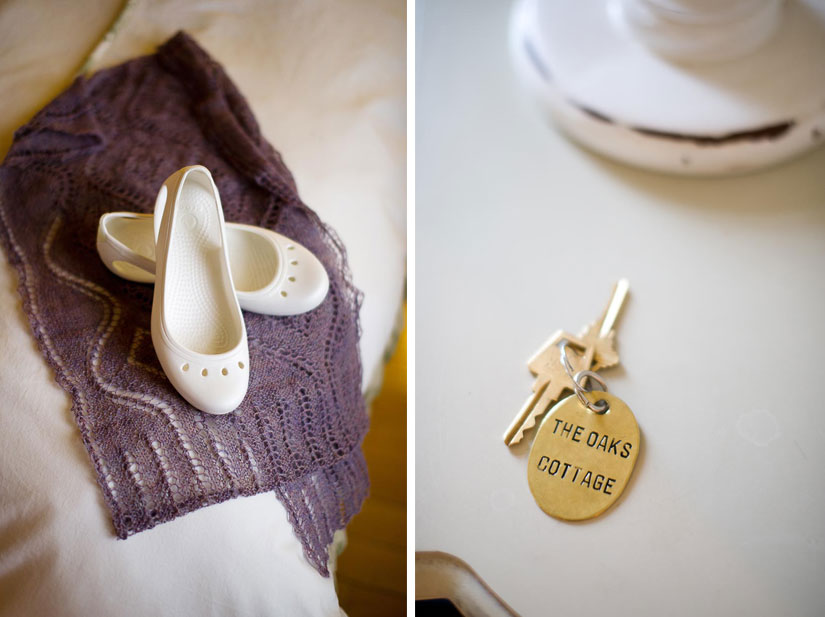 Her mom and aunt did hair and makeup for all the girls.  A seriously talented duo.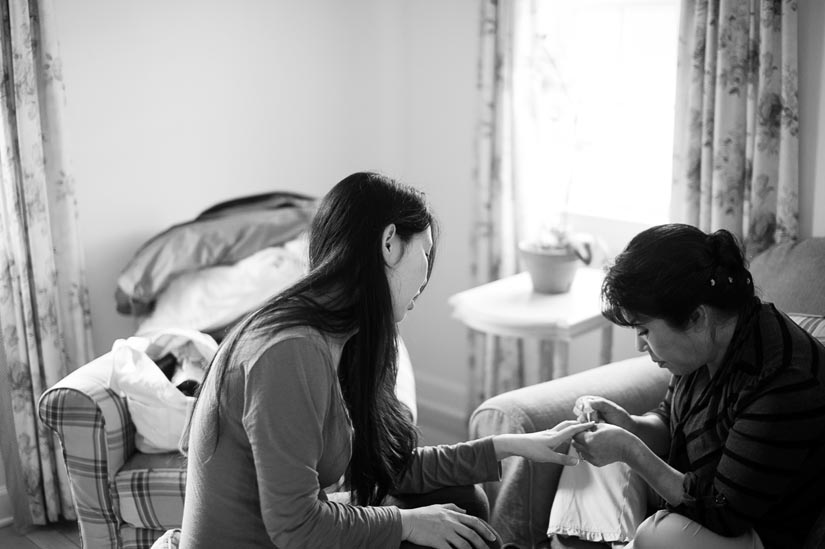 We managed to skip on down to the dock which was, thankfully, covered!










Love this one of their families dancing together.

Their little nephew pretty much stole the show.








Congratulations you guys!
Vendors:
Photography: me
Ceremony and Reception Venue: The Oaks Waterfront Inn
Hair & makeup: Bride's mother and aunt
DJ: Mark Savage
Catering: The Oaks