Anju and Brian couldn't constrain their awesome to just one wedding ceremony, so they had two.  In the morning, in the beautiful (but yes, very warm!) May sunshine, they held an Indian wedding with lots of vibrant reds and golds and tons of laughter.  And that night, everyone regrouped for a Western ceremony and more dancing than you can shake a stick at.  It was rad.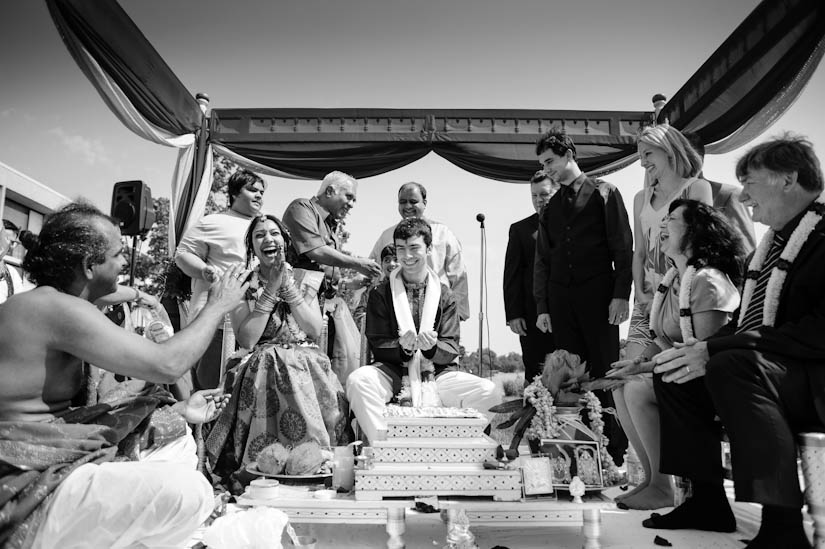 Whenever I show Indian weddings to Western couples, they always say "oh, the colors!"  It's kind of a funny on-command thing.  But, obviously, "oh, the colors!"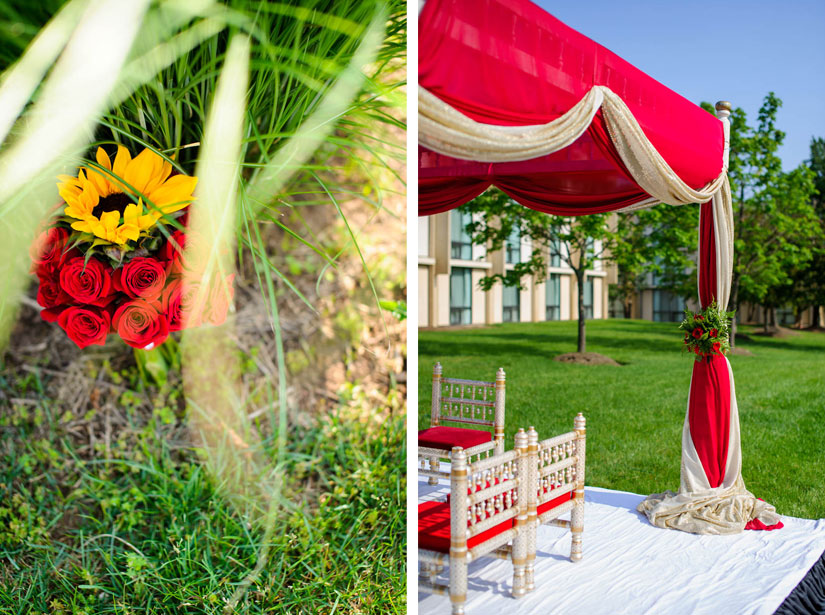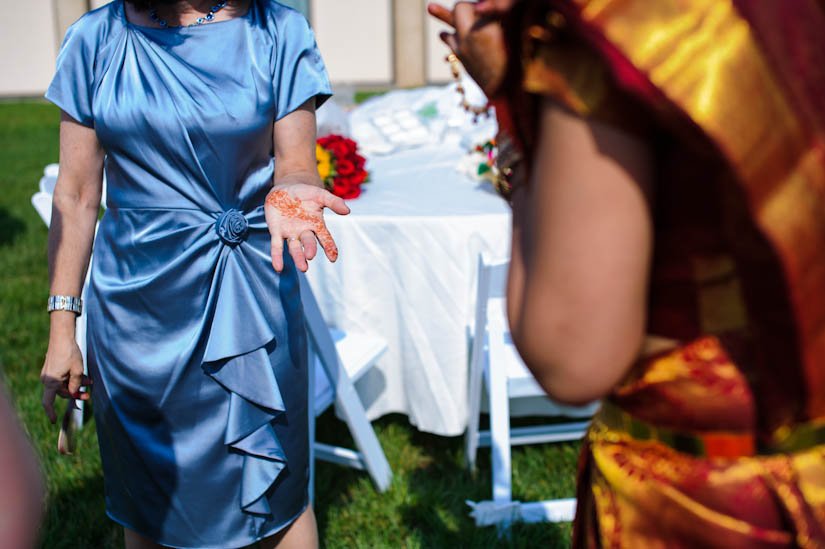 Big big thanks to
Marcella
for coming out to help with this one.  Below is hers and I've got a handful of others scattered in here.  Anju and Brian had the exact same idea on either side of the cloth and ambushed each other with rice when it was lowered.

Anju has one of the all-time best laughs.











The
Dulles Airport Marriott
may be right next to the airport, but they have a lovely little tree and pond area for portraits.  Middle of the woods, right?



We had a nice break for lunch, during which Anju and Brian were hard at work finishing things up for the ceremony.  We rejoined them as they got ready for Part 2.





Shot below is Marcellas - love it!


DJ Wes spun the mad beats.



Towards the end of the night, Anju stole my camera.

But she gave it back.




Congratulations, you guys! Anju and Brian's vendor team: Ceremony and reception venue:
Dulles Airport Marriott
Florist and ceremony decorations:
As U Wish
Caterer:
Tandoori Nights
Evening officiant: Amanda Knief, Humanist Celebrant Cupcakes & cutting cake:
Cupcakes Actually
Videographer:  Babar from
Advanced Video Solutions
 (please ask me about them) Makeup:
Suzanne Minsky
with Bridal Beauty Associates Hair: Krystal Morant Photobooth:
Majestic Photobooth Company