Amy and T.J. had one of the hippest weddings I've seen.  First, all of their friends are super rad and stylish.  Second, Amy - a very talented graphic designer - made almost everything at the wedding, giving it a really neat edgy circus vibe.  It was awesome.  Additionally, T.J. reminds me so much of my brother I was doing double-takes all day.  But my brother so does not have a motorcycle.  Did I mention these cats are hip?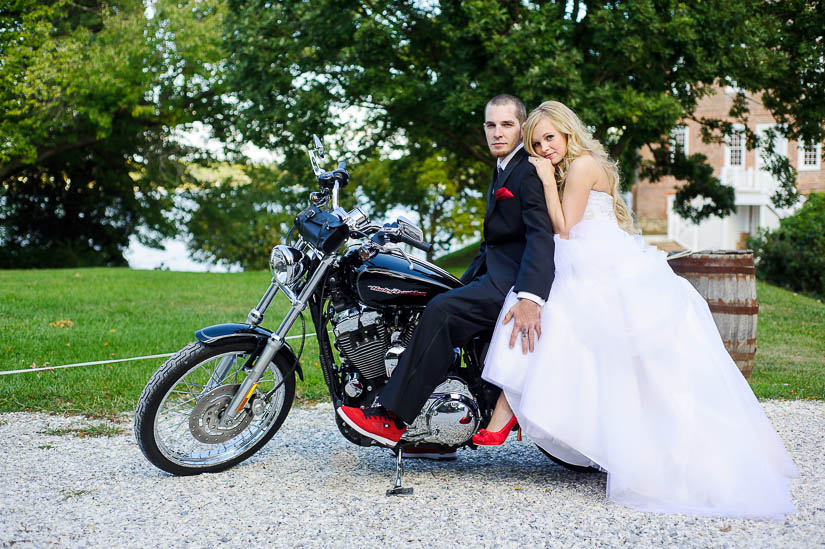 *More wedding motorcycles*.  Am I right?  Amy and her girls got ready at home, just a few blocks away from the venue.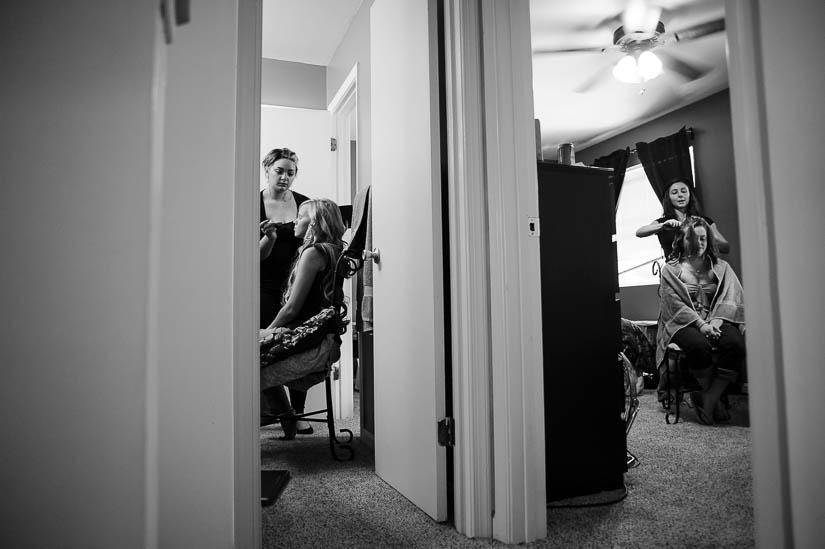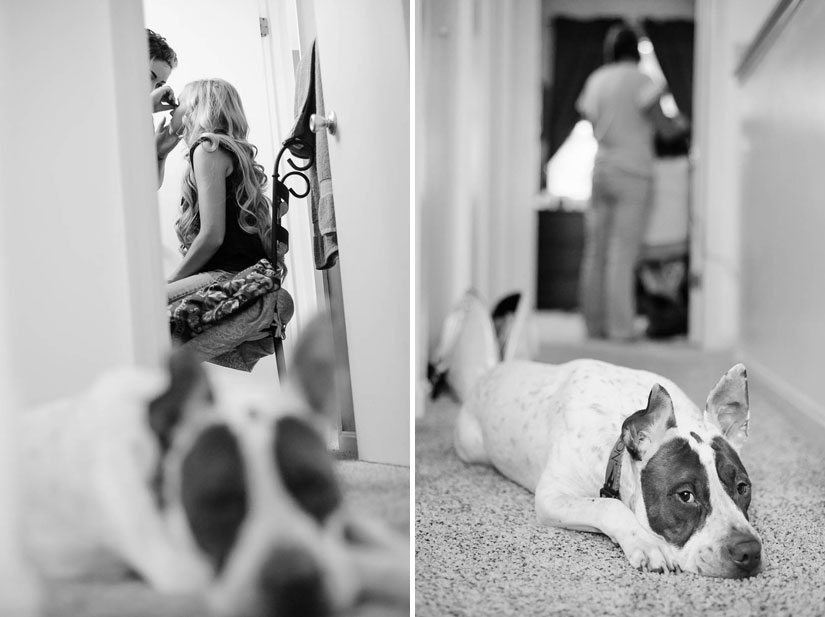 We had time for some portraits before the ceremony at
Historic London Town
.


These two are so ridiculously cute.




Love all the black and red touches.

Yep, those are umbrellas hanging from the ceiling.  How cool is that?









Amy and T.J.'s beautiful daughter got passed around all day.  But they stole her back for some dancing.  Look at how happy that baby is!







Flower girls taking the mic.





Congratulations guys! Amy  and T.J.'s vendor team: Ceremony and reception venue:
Historic London Town and Gardens
Catering:
Whitman's Catering
Decor: most everything handmade by Amy, T.J. and T.J.'s mother, Ruth Florist:
Cache Fleur
DJ:
CJ Curtis for Crow Entertainment
Cake and cupcakes:
Cakes Plus
Cake topper: Designed by Amy and created by
Paul Pape
Amy's beautiful dress:
Alfred Angelo
T.J.'s suite: Calvin Klein Hair:
Ashley Kerley for Xtreme Hair Salon