It's summer (or at least it's almost summer) and that means weddings, weddings, weddings. I have no fewer than six weddings over the next two weeks - most of them are intimate weddings, but nevertheless, I'm occupied. But in the winter, that's not the case. Between December and mid-March, not too much is going on around the DC region, and that means I take jobs I would ordinarily not touch. If for no reason other than to occupy myself for the day.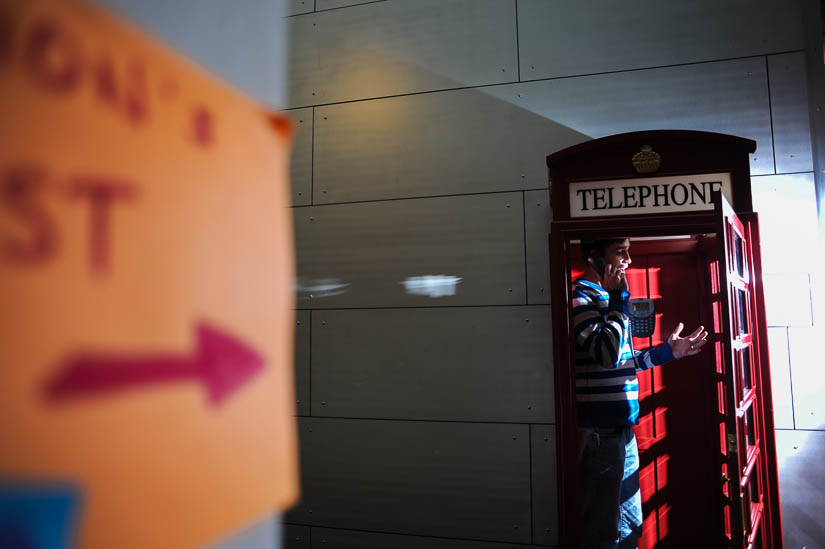 In February, I got a call from a media company that basically outsources photobooths. Companies can hire them, get shipped a bunch of equipment, the company hires a local photographer to run the booth and ta-da - instabooth! This is not a job I would ordinarily accept, but it was mid-February, I wasn't doing anything else and a couple hundred bucks seemed like a decent reason to drive out to Dulles and run a photobooth for AOL. Well, when I arrived, it turns out they had hired two sets of photographers, and only had one photobooth. The incredibly chill guy in charge of the whole thing asked if one of us wouldn't mind just walking around and taking pictures of people at their desks. "Ummm, sure," I said.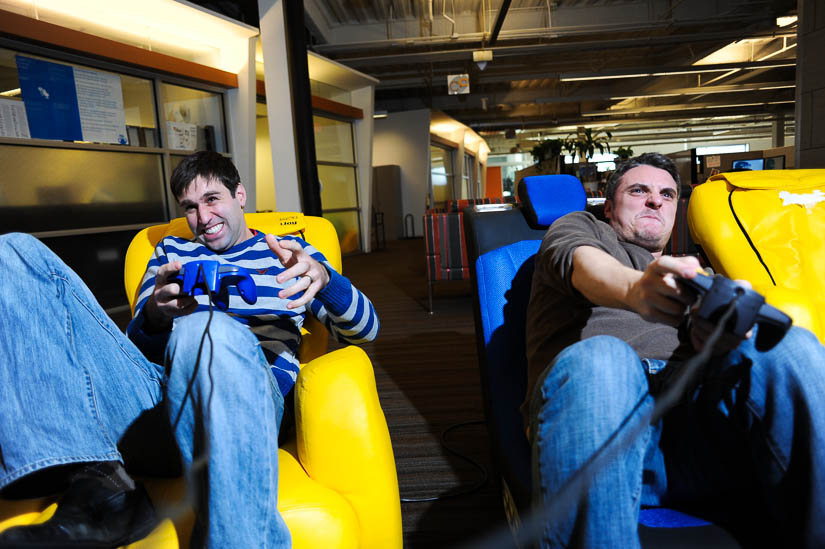 So truth is, I spent the whole day at AOL and I have no idea what they do anymore. I take it there are still aol.com email addresses, but surely this very large building, full of smart-looking nerdy people is cranking out a profitable product, and I can't imagine it has anything to do with the running man. And actually, the running man is gone. AOL has a
very hip new "logo"
. I walked around and took photos of people doing whatever it is they were doing. It was fun. And I actually like the images. Thumbs up for incredibly random assignments.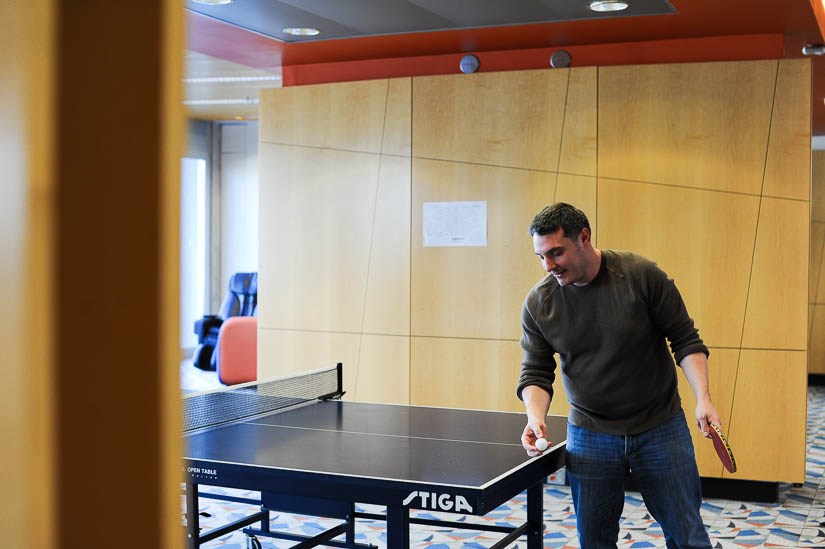 Actually, the AOL "campus" seemed like a pretty great place to work. They don't have set office hours and can knock off and go work out at the very well-equipped gym (it was packed) in the middle of the day, if that suits them. They're encouraged to decorate. There are free sodas in the cafeteria, which also provides low-cost healthy, sometimes organic lunches. If I ever found myself at a desk job again, it would have to be in an environment like this - I can't imagine having to sit at a desk all day counting down the minutes to 5pm. The AOL people seemed happy and engaged. So kudos to them. I hope they actually got to see these photos at some point. And if not, maybe they'll stumble on my website.