Miriam and RJ were married at the
Carnegie Institution for Science
 a few weeks ago, surrounded by some of the sweetest family I have ever met. And they played Whitney Houston's "I Wanna Dance With Somebody" without even a hint of irony, which, if you ask me, speaks a lot to how ridiculously genuine they are. Their brunch wedding in the beautiful rotunda was about the most relaxed it is possible for a wedding to be, with plenty of smiles to spare.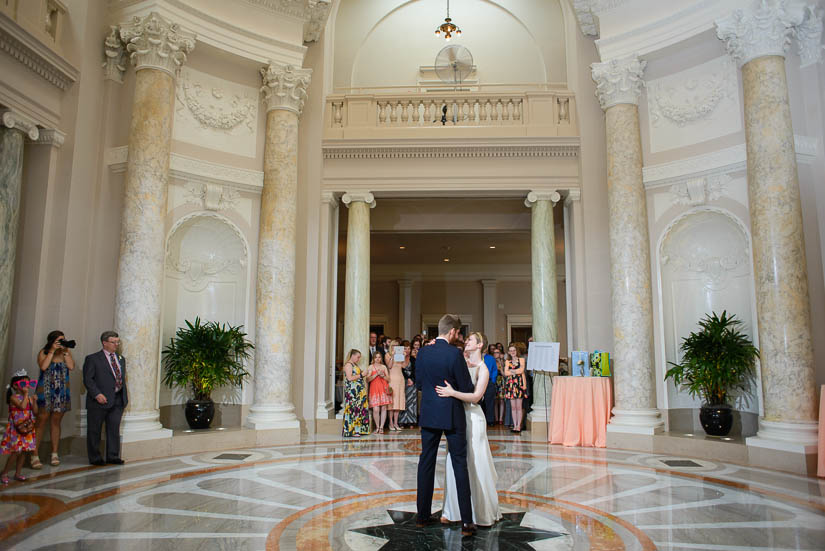 Miriam got ready upstairs in the kick-ass library.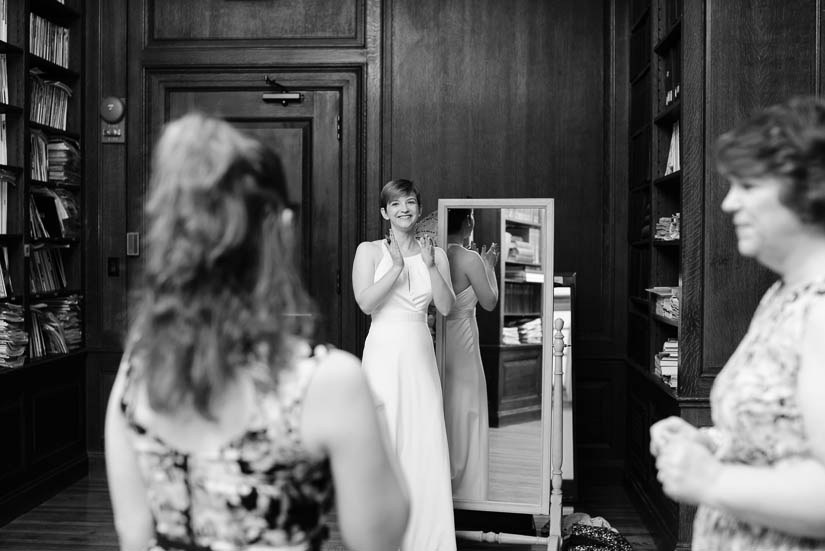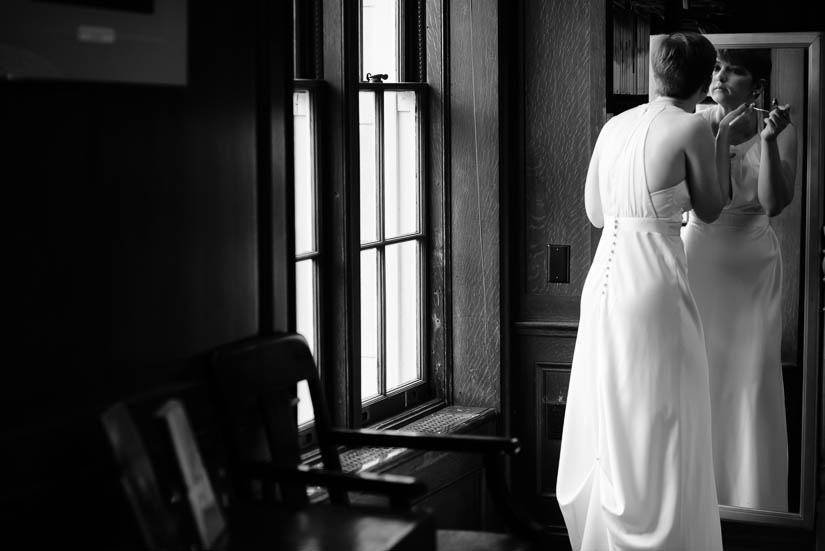 It was raining, so we had to do all the portraits inside. Luckily, the Carnegie Institution for Science has some brilliant decor to work with.





I seriously love this library.

Miriam and RJ set up their ceremony in the rotunda at Carnegie, with guests on all sides of them and their attendants standing behind them. Wonderfully inclusive for guests and tricky for the photographer! Luckily I had my brilliant second shooter Julia there with me.

Pretty much taken at the exact same moment as above.


They included the Quaker element of allowing guests to stand up and speak if they feel moved. I love this as a wedding tradition.






I put Julia on the "safe" shots, so I could move around.


They hosted a brunch wedding, complete with drip-through coffee bar courtesy of
Vigilante Coffee
.

RJ's mom absolutely dominated the photobooth.




Miriam and her dad sang a song instead of dancing. They're quite the musical family.











This might have been Whitney. Not sure. Let's just pretend it was Whitney. I was like "hell yes."

I do a macro ring shot at most weddings. I go up to my peeps and ask to take their rings. Often they look a little wary, but consent. Miriam told me to be really careful - because her ring is "over 300 years old". Whaaaat? Those little hands are on their own separate rings, and slide closed to cover the heart. How freakin' awesome is that?

Miriam's dad getting down. He's actually chopping wood in that third frame. Yessss.




My favorites.


My SEO-grabbing hidden title for this picture is "bride runs through a circle of high fives." We should all have a circle of high-fives at our weddings.



Congratulations guys! Miriam & RJ's vendor team: Coordinator: Meigh with
Lula Mae Events
Ceremony and Reception venue: 
Carnegie Institution for Science
Catering:
Eat & Smile Catering
Drip-through coffee bar:
Vigilante Coffee
Cake:
Capitol Sweets
Florist:
Local Color Flowers
Miriam's dress: J. Crew RJ's suit: Epaulet (New York)