[This post is part of a (short) ongoing series of me answering questions I get on a semi-regular basis in client emails and meetings - stuff not everybody asks but is useful for potential clients to know.]
I get this question all the time, so boo on me for not doing this post sooner. When I blog, I like to show my favorite images, without putting anything too personal on the internet. Very rarely does this include posed family portraits. They're intimate in a way that other things are not. And, frankly, they're boring for everyone who's not in them. However, it's very important to me that potential clients know I both value these images and strive to make them as pretty, classic and straightforward as possible.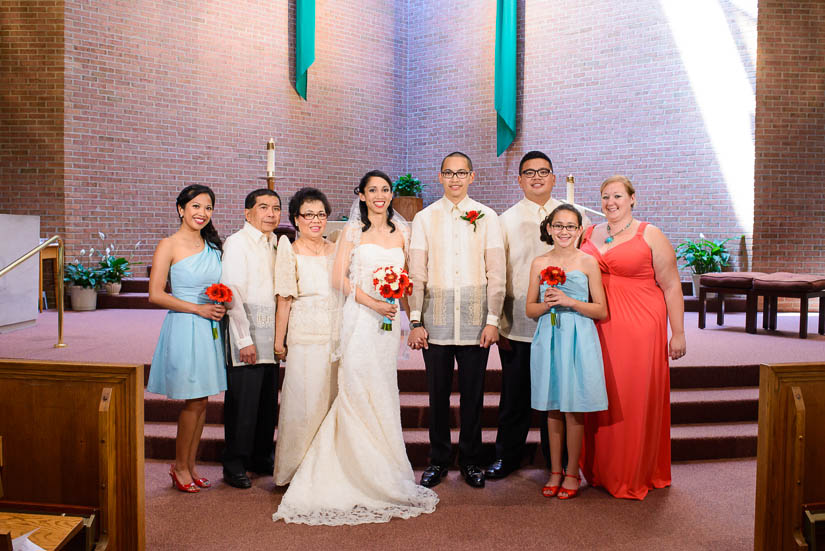 Many of my clients enjoy having an artistic view for part of their day. Staged family formals are not included in this, at least not in my coverage. I want your family portraits to look wonderful hanging next to your parents' family portraits. No bells and whistles on these photos - just clean processing, slight posing and happy faces.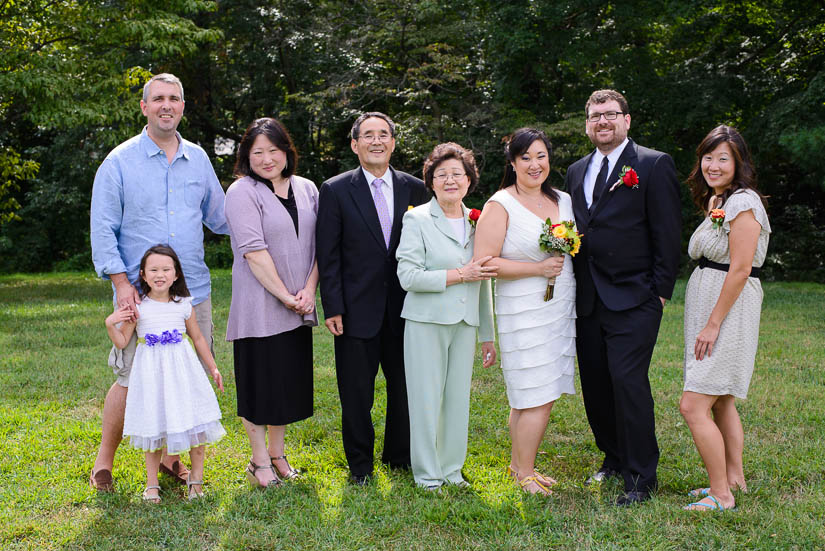 I have a questionnaire I send out about a month before the wedding, and one of the most important questions I ask is about family portraits. Which combinations do you want? I take your list, then decide how much time we need to get them done. Normally I ask for half an hour for family pictures. This gives everybody time to assemble, and me to set up lights if necessary (for indoor portraits).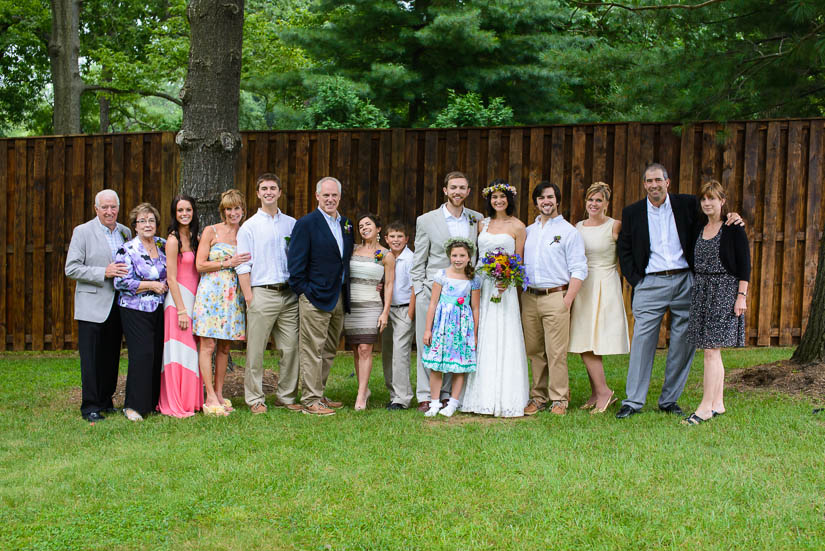 People at weddings who only talk to me during family pictures find me super-obnoxious, I'm sure. I'm loud, bossy and say really silly things to make everybody smile. That's ok with me. I want to get you the photos that are going to grace mantles, entryways and wallets for the next decades. And then get everybody to the party, lickety-split.


This image and the one taken in the church (the first one)  were done with off-camera flashes, on light stands. It takes a few minutes to set up, but makes a 
huge
 difference in how the pictures look.



Again with my standard lighting setup.


That about does it. Until next time!