In the past three months, I have made approximately five gazillion mugs. It started off with handles, see. I have been doing ceramics for about two years now, with varying degrees of intensity (mostly depending on the season). This session, I decided I needed to get square with handles. And jeesh, did I ever. In the process, I made these gazillion mugs. And I'll be selling them! You should come buy some. You know, in case photography isn't your thing.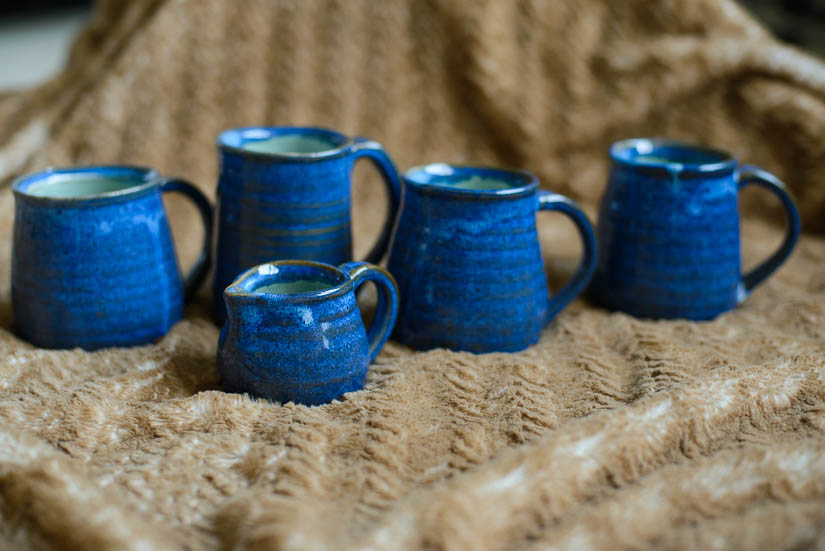 Here's the details: My ceramics studio is hosting a Christmas show and sale this weekend. There's a big party on Friday from 6-9 with free food and drink (if you come early), a live band and lots of other fun stuff. George and I went last year and it was actually really great. In addition, students and associates from the ceramics and jewelry departments of the school will be selling their wares. Come buy from local artisans (and people like me)! It's at 305 Madison Street, Alexandria, VA. If you can't make it on Friday, the sale will be going on all weekend.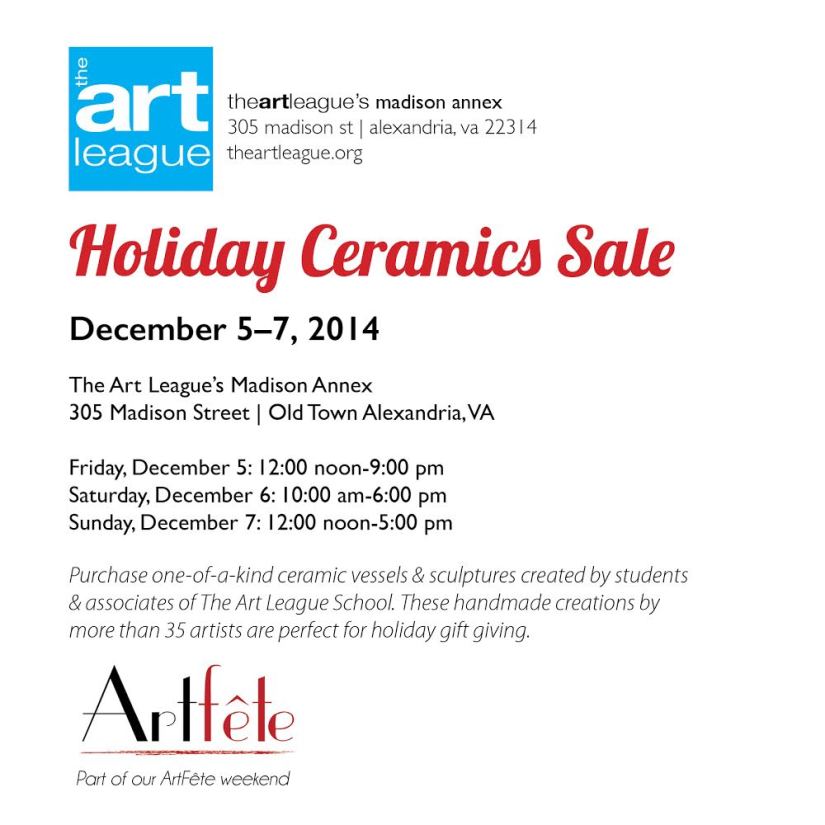 Here's some more of my work. I have approximately 1.5 gazillion of each glaze option. I hope to sell a few and whittle down the enormous pile that has amassed in my home.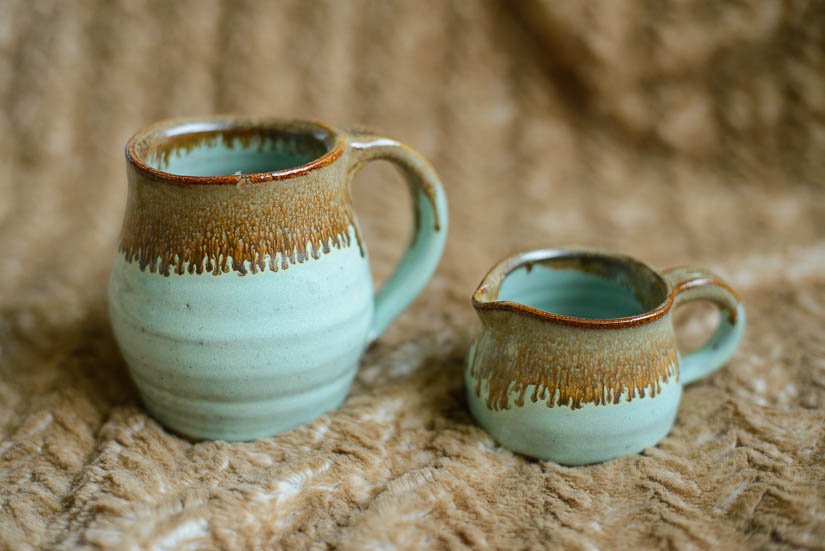 I wish I had made more of these star ones. I'm quite tempted to keep this mug for myself.


I've also got a handful of bowls from this and last year. I was into this glaze technique called "slip trailing". It can make for some really cool designs.


That's it! (Also, I'm a lazy product photographer. This is, as I mentioned in outrageous exaggeration, a tiny spattering of my stock. It's all coming to the show in hopes that folks will buy it. Tell your friends. Etc.! Handmade local goods! Huzzah!