I'm not totally sure what happened to April. It seems yesterday I was complaining about the cold hanging on and taking a bajillion classes in random things and generally feeling rushed. April brought with it much more ease and peace of mind, but I'm also not exactly sure what I've been doing for a month. The cherry blossoms came and went and the whole area erupted in beautiful blossoms - one of my favorite times of year in DC. And, we did another
photowalk
.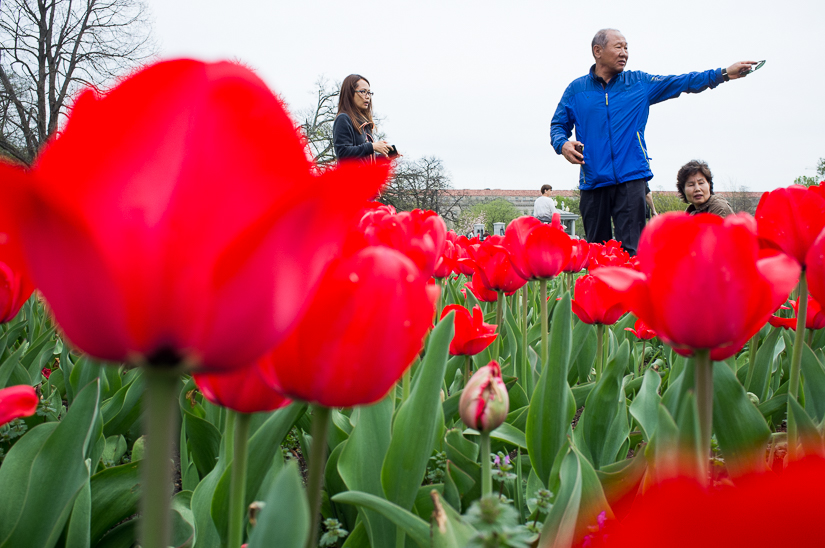 I spent a fair amount of time in the city this past month, just wandering around and enjoying the warmer weather and rich variety of experience our town has to offer. Above, I was very impressed with the red red red tulips the Capitol Gardener (I assume there is such a person / committee) chose for the White House and other areas. They were so tall and big and RED.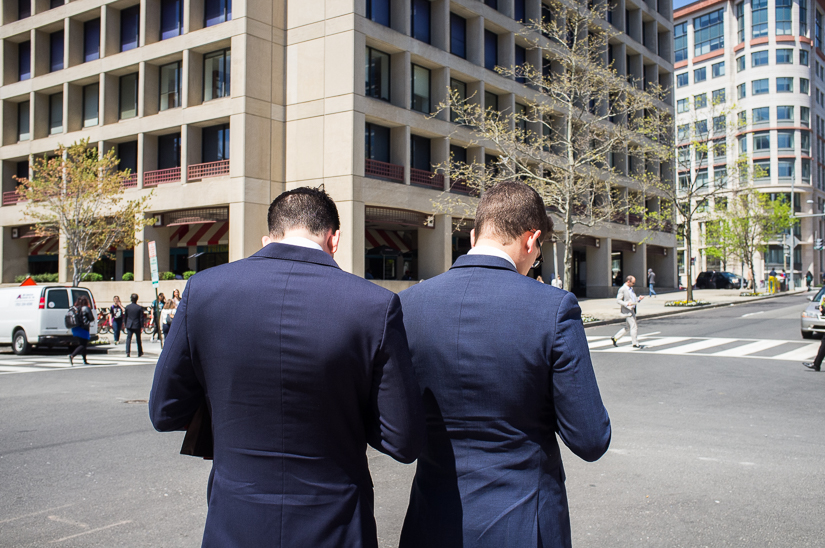 Street is all about patience. I probably stood in front of these balloons for 15 minutes waiting for someone interesting to walk into my frame. After a while you get bored, and that's OK too.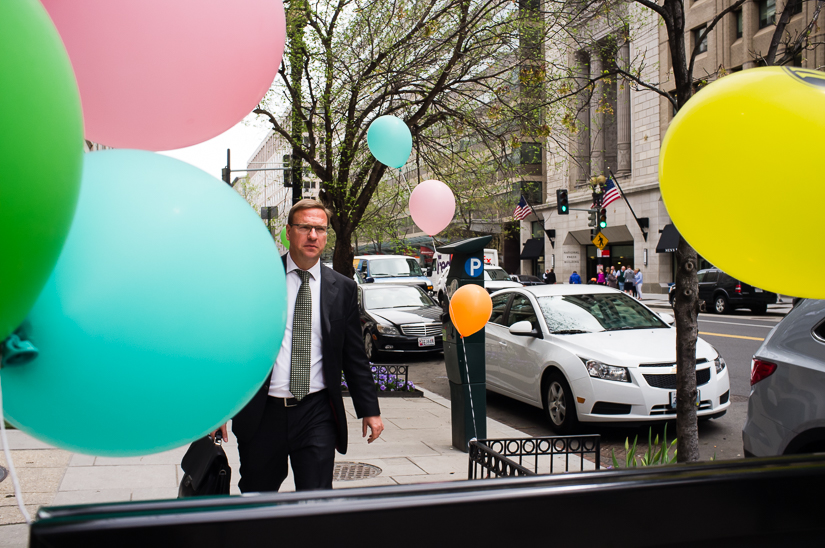 A student work from
NEXT
at the Corcoran. I highly recommend the show. Students do such weird things and think in exciting new ways.

In April I accompanied a friend to a
moonshine tasting
. Sometimes doing the photography thing can be really fun and expose me to new shiz.

This photo was taken on my daily walk - a loop through my neighborhood. It's fascinating to see the same things change over time. These trees are blooming now, then they'll have big green leaves and eventually those leaves will turn colors and fall off. Forcing myself to take the same loop daily (or pretty close to daily) makes me take notice of little things. It's nice.

Our April photowalk was in Georgetown and I didn't even have to host it (thanks Maria!) We met in Rosslyn and photowalked over to Foggy Bottom. It's a good circuit and I might just have to do a repeat. Georgetown has a lot to offer.





Last week, I took a little trip to a place I'd never been before: Congressional Cemetery. It's set in a fantastic spot and has lots of beautiful trees and nice shady spots to rest in. They also make it a subscription-only dog park, which I've never seen done with a cemetery before! Seems like a pretty good mixed-use of land.


And finally, I got my
Etsy store
up and running for some of the pottery I've been working on. All of these ceramic bowls were made this year, but I've been up to this ceramics thing for a while now. I'm just at the point where I think people might actually spend money on my work. Here are a handful of things and I'll be adding stuff to the store as I produce it. It's not meant to be a money-making venture, really - it'd just be nice to offload some of these things and recoup a bit of the cost of materials and such.






That's it for April! See you in a month for more riveting personal updates!