Hej alla! You know how people write scads about their big life events, detailing them smartly and in a timely manner on their blogs? I'm not going to be like that, apparently! I do post most days on
Instagram
. Otherwise, you'll have to make do with sporadic accounts.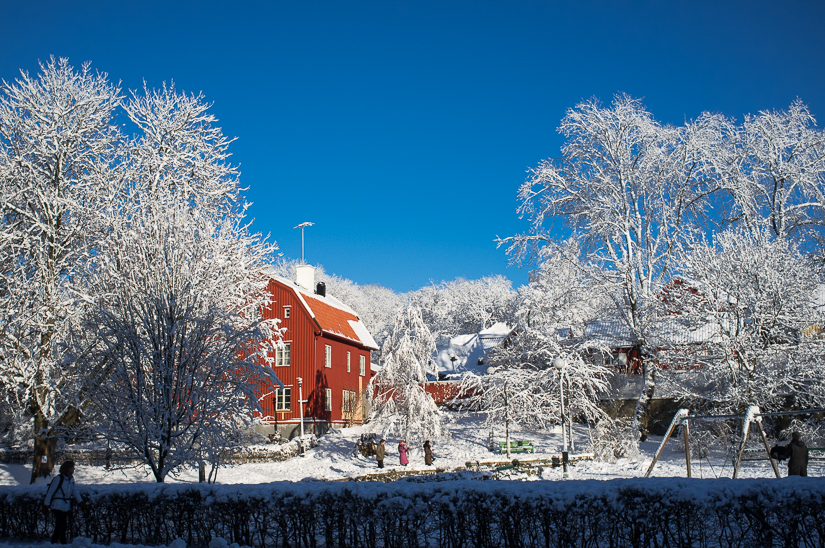 So, it's been exactly one month since we moved to Sweden! One month since we hauled our ten suitcases across the Atlantic, schlepped them into our apartment and said: "woah, we live in Europe now." One month of language attempts. One month of trying and failing to find spicy food in restaurants. One month of cold and rain. Gothenburg is really a lovely city - plenty to enjoy, friendly folks, a number of excellent restaurants and fairly good food generally. The city puts on a ton of events and there's lots of cultural things going on all the time. I think... we're happy. I've still no idea what I'm going to do for work, but there are a bunch of wedding photographers here, so I'm starting in the most logical place. George seems to be enjoying his work quite a bit and gets along great with his colleagues. Even one of our favorite physics couples is coming to live here in the summer, so we've gotten quite lucky on the friend front! Far from being lonely, it seems we're constantly doing social things. If only we made this much effort in DC! Before we arrived, I committed to a 365 Project for the year (366 actually in 2016) and I've only skipped two days so far. Most of these pictures were taken because I pushed myself to put that photo on the 'grams. All you photographers reading, it's a really good incentive, even if it doesn't hold up so much to illness (like today). In the airport, before we left New York: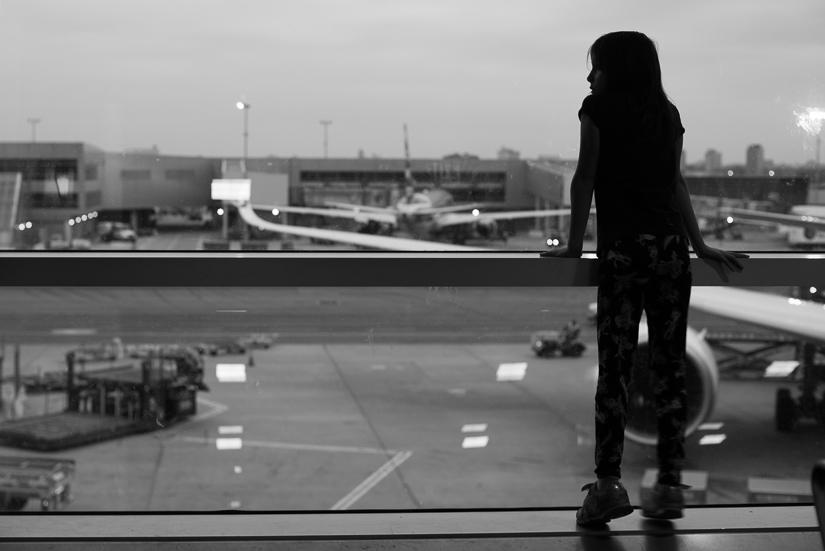 A little scene from our new apartment. The Swedish apartment rental network is very convoluted, but suffice to say we only have it until August, after which we'll have to find somewhere new to live. It's too bad, because we *love* it here. We live in a great neighborhood (Majorna) and the apartment itself is clean, warm, and a very nice size for us. We're used to the studio, so having a door to the bedroom is a huge luxury.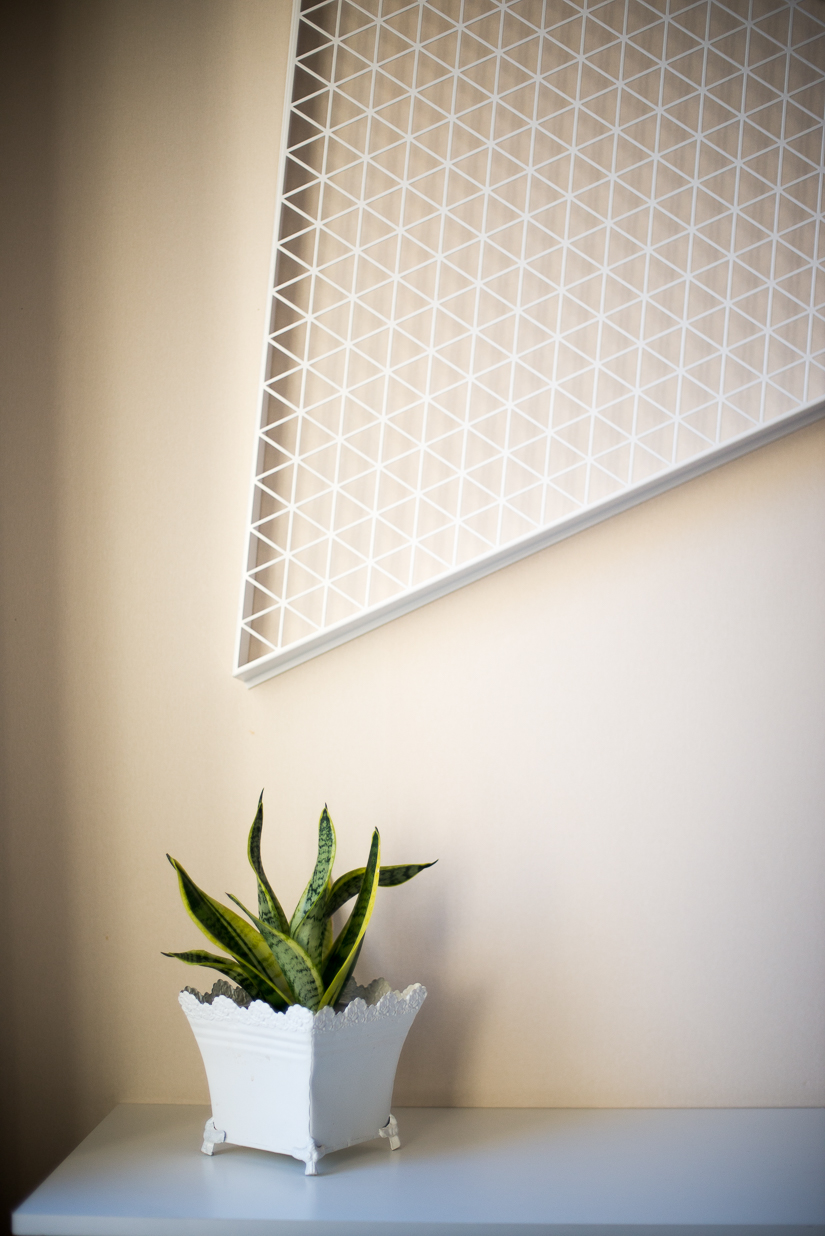 More apartment scenes:


This is the only "street" picture I've taken in Sweden. I don't know culturally how OK everyone is with having a camera in their face, so I'm sort of playing it cool til I get a better feel for things.

A few days after we arrived, there was a big snowstorm and the city got something like eight inches. They don't shovel the sidewalks here at all, so there was just a thick layer of ice on everything until we got some warm weather a week or so later. There was also a snow penis, then a giant snow penis. In this way I knew I would get along in Gothenburg.


This is "Derpy Poseidon", as George and I like to call him. Much of the sculpture in Gothenburg is inexplicably hideous.


Not gonna lie, the first few weeks were tough, especially after George started work. I was just sitting around the house moping and trying to get work done. There was snow everywhere and otherwise it was raining the whole time. Last week I started language classes and things have been *much* rosier for me. I think it's also interacting with people regularly. It's exhausting "networking" but just hanging out with some folks is very pleasant.


Though I did always try to take a long walk when I could find time between rainclouds. Here's the Slottskogen, a beautiful huge park in the middle of the city that also has a small free zoo.




I'm very excited that in July Edmund and Amber (a physics guy and his wife) will come to Chalmers and Gothenburg. They visited for just a few days and Amber bought us this lovely plant, which I immediately set to killing. I don't think it made it a week.



On this particular day, I thought we might take a "nice" walk down to a fort that's about an hour away from the house. Instead, we gave up halfway because a bitter frosty wind was blowing. We ate our picnic in a bus shelter and took the tram home. It was pretty depressing.

I've also been doing #YogaCamp with
Adriene
. It feels really good to get back into it. Last year I worked for a while on a home practice and I was very much enjoying that. I find that I do well when it's meant to be every day (and it takes the pressure off to push too hard if you know you'll be back at it tomorrow). I'm halfway through the camp and I don't know what happens after the end of these 30 days but right now it's just nice to be back on my mat daily. Also, George says: "Your feet aren't normally that ugly." So, what can you do? I may be one of the only women in ... America (can't say that anymore!) who doesn't care if she has ugly feet.


On one of my last "free" days, I took the tram out to Delsjön for a long walk around the lakes. It was quite chilly but the sun was shining it's lovely slanty-all-day light.






On Mardi Gras, Swedes eat semlor in celebration of something that I'm sure is not religious (they're a very secular people). Because I went quite a bit crazy on the
Great American Road Trip
, I had quite a bit of weight I was hoping to shrug off. Since we arrived, I've been on the very minor "diet" of no alcohol and no sugar, but I made an exception for a semla on the holiday. I couldn't eat the thing in one go, but I did eventually finish it, and feel sick as hell.

George and I haven't really been to any restaurants to speak of - some pretty good Vietnamese, Greek and Thai but nothing I'd write about. That said, we've been trying to tamp down spending, at least until I can find some work, so we haven't really been eating at the best places.


When we arrived, everyone said the snow was unusual, but we've seen quite a bit of it this month. The biggest problem is that they don't treat the sidewalks at all, so whenever it does snow, it just makes everything super slick and treacherous for just as long as the weather stays below freezing.

God, I love this cake. It's still in the bakery window and I'm well-tempted to buy it.


And that, my friends, finishes the pictures I have of Gothenburg. What else can I tell you? Swedish class is going very well, I think. We had one week (minus a day when the teacher was ill) last week and I'm sort of blown away by how much my Swedish has improved in that time-period. Not speaking, really... I can't speak to save my life, but I am understanding *much* more writing and even a bit of other people speaking. It's quite cheering. The class meets for three hours every day, so it's very intense, which is good for me because I'd like to be fluent 
now
so I can start working somewhere (and get more travel money, of course). I'm trying to work very hard so I can get the most out of it. Plus, many of the people in the class are great fun and it's nice to have some associates to kid around with daily. George and I have been working on tentative travel plans for the year. David comes next week and we'll go to Copenhagen. George has conferences in Madrid, Belgium and Lusanne, Switzerland this year and I'll probably tag along and we may take some time before or after at each locale. We're also planning a week in Iceland with some friends and hopefully a few weeks in Thailand next winter. If I don't have a 9-5 job thing going on, I'll probably take a few other trips as well, particularly if I can bring in some more income. The grocery stores are quite similar to those here. There are a few items that are new (like herring) and some that are quite difficult to find and I don't know why (like crackers). We're mostly eating the same things we always did, with the addition of a lot more bread (it's mostly whole wheat), salmon and potatoes. The Swedes hardly eat any winter squash, which is surprising to me, but I suppose it is a New World food. They're a meat-and-potatoes people, which doesn't jive with my health sensibilities, but not much grows here anyway. The weather has been mostly crap - cold and rainy, though not as cold as Arlington, I have delighted to see in my weather app. (Neener neener, Arlington!) One basically must tough it out and just bundle up and get out there, ideally during a break in the rain. Hm, what else? - They sell cheese in *enormous* quantities at very low prices. Swedes eat a ton of cheese. They're quite particular about which cheese is eaten at which meal, but I can't make heads or tails of any of it. - Most toilet paper is 3-ply. - They complain about the weather all. the. time. Which makes complaining about the weather much easier! - They have as many brands of crispbread as we do breakfast cereal. They all taste the same to me. - There are many social groups - two that I know of for ex-pats and they meet weekly or bi-weekly, in addition to two separate women's groups for English speakers. If I wanted to, I could be at two or three events every week, just for meetings and networking chit-chat nights. - One must meticulously sort one's garbage. Sweden recycles or burns (for fuel) 99% of its garbage, and actually imports trash from other countries. We have three sorting piles in the house, which turn into four or five in the bins, in addition to biogas (food waste) and "garbage", which is mostly burned up. - Food and disposable things are not that expensive. Anything that is touched by a human is expensive - like dinner out or services like haircuts (they have a very high minimum wage). Objects tend to be very expensive. Luckily, there's a thriving second-hand market for anything you could want. - Healthcare is (almost) free. Dentistry is extremely affordable. Eldercare is free, I think. School and college are free, for Swedes. They pay a lot in taxes but everyone is well taken care of. - Along the same lines, when you are quoted a salary for your job, it is after taxes. They tell you a number. You divide that number by 12 and that is how much money you will have each month. Civilized, right!? - Likewise, everyone in a company at the same level makes the same amount of money. Also, everyone is free to discuss their salary. - Coffee is included with everything. Swedes drink a ton of very strong coffee. Alright, I think that's enough writing from me! I'd promise a Month Two blog, but you know I'm not going to make it. But I do a bit of journaling on the 'grams - if you really like me, you'd go there to read up. It serves much more like a diary than this blog does! Thanks for reading, pals. I hope things are going well over there on that side of the pond.