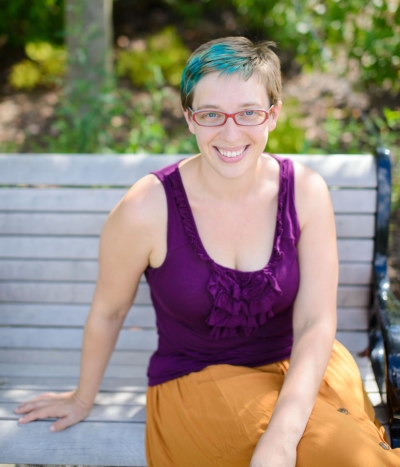 Yo! I'm Amber and I'd love to take your picture.
I'm a Star-Trek-watching, thrift-store-shopping, belly-laughing, road-tripping, food-gobbling, photo-obsessed kinda girl.  You could say I collect hobbies: ceramics, Android development, yoga, drawing, guitar (and so many more) . I spend an ungodly amount of time on the computer. If being a nerd is cool now, then I am super cool.
I got my start photographing people on the street and this background helps me see the moments at your wedding, and click the shutter at just the right time.  My work is clear, emotive and honest.
I'm married to this rad guy named George.  We got hitched in 2009 and things are stupidly blissful.  I'm big on marriage, y'all.  It's pretty sweet to have somebody awesome to chill with every day.
Forewarning: I will call you dude. I will overuse the word actually.  But I also promise to never refer to your photography package as an "investment."  We try to keep it real over here.
If that's alright with you, let's hang out and I'll talk your ear off about photography and you can talk my ear off about how sweeeeet your wedding is going to be.  Drop me a line!
And now, a promotional video: