Boudoir sessions are a chance for you to document who you are, as stripped down as you want to be. In my book, they're for right now - and not for your partner (not really anyway), but for 
you.
 I keep these sessions light, fun and as carefree as you can possibly be showing your boobies to a stranger.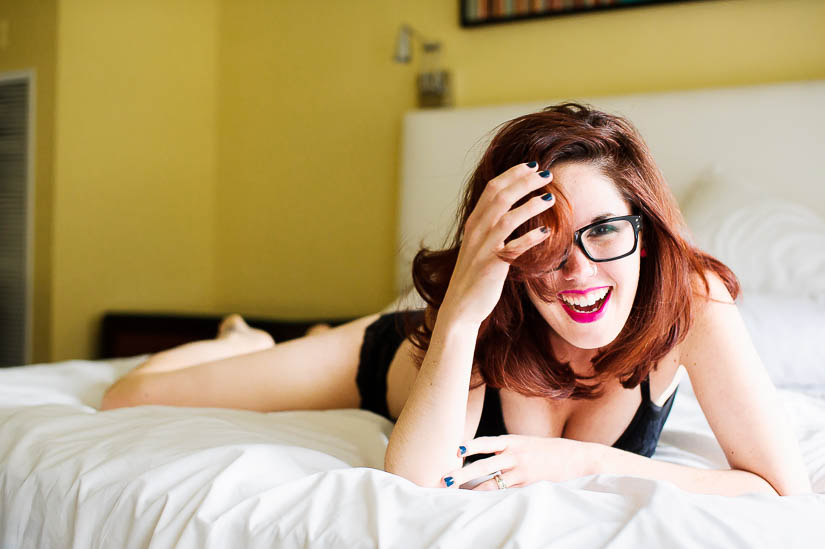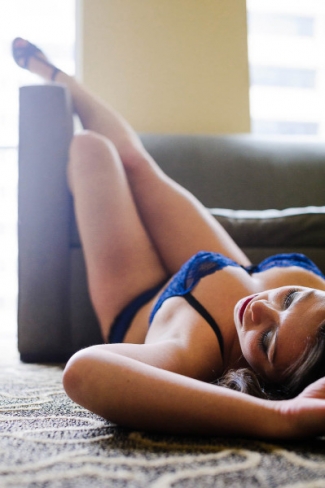 What's included?
My full package includes hotel fees, professional hair and makeup, 30-40 high-resolution digital files with which you can do almost anything you like, a small album or "dirty deck", and as much clothing or other advice as you need.
Where do we shoot?
Washington DC has tons of great hotel rooms for us to use as a backdrop. I'll give you a couple options so you can pick out a location that fits your personality. Typically we'll work in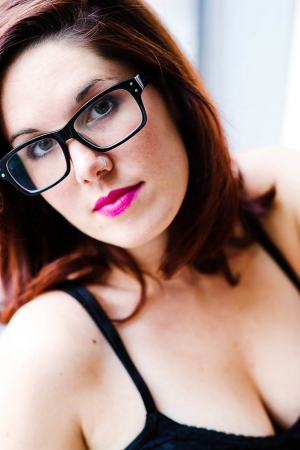 Arlington, VA, but I can also travel some if you have a destination in mind.
What is your style?
Simple. Fun. Girl-next-door much more than glam. I get you in the rigid and uncomfortable boudoir poses that make you look your best and then I'll do my best to make you laugh or get you to give me "the eyes" so we loosen up the whole thing and make it real.
How much does it cost?
The total cost for the entire package is $1200, plus sales tax. I also offer a less expensive in-home version for ladies who want to shoot in their own houses. This works if you have lots of great natural light at home.
Will you show my images online?
Absolutely not. All of these ladies were "models" for me and agreed to have their images shown online. I'm very aware of the risks associated with boudoir images on the internet and will do my best to protect yours.



Drop me a line
and let's chat about a session for you!