One of my favorite businesses is Best Buns, a lovely little bakery a block and a half from my house.  I love being able to stop off on the way home from work and pick up a beautiful baguette.  They've got lots of other tasty goodies as well – including a hearty multigrain bread.  I used it this weekend to make some very indulgent, but hopefully not too sinful, french toast.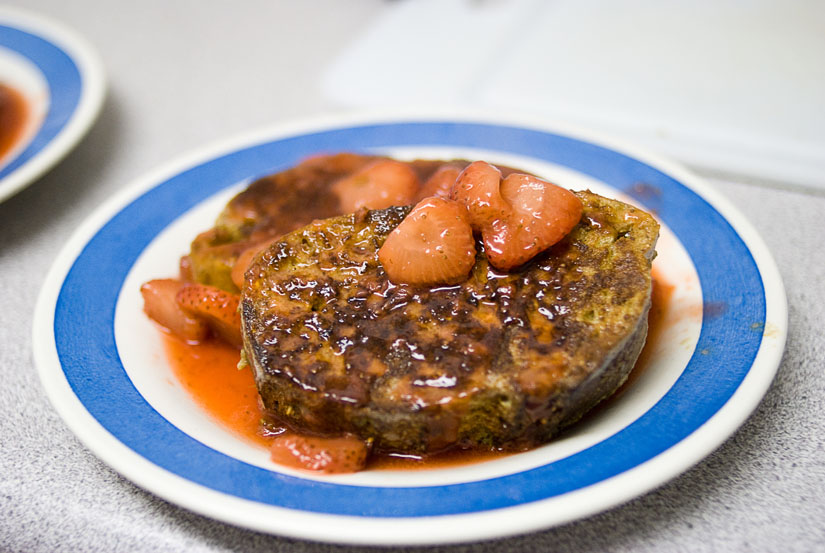 You'll have to forgive me about the recipe.  I'm not very good with measurements, particularly if I feel that they are unnecessary (which is most of the time, when I'm making dishes I can already pretty accurately produce).  Here's where you start: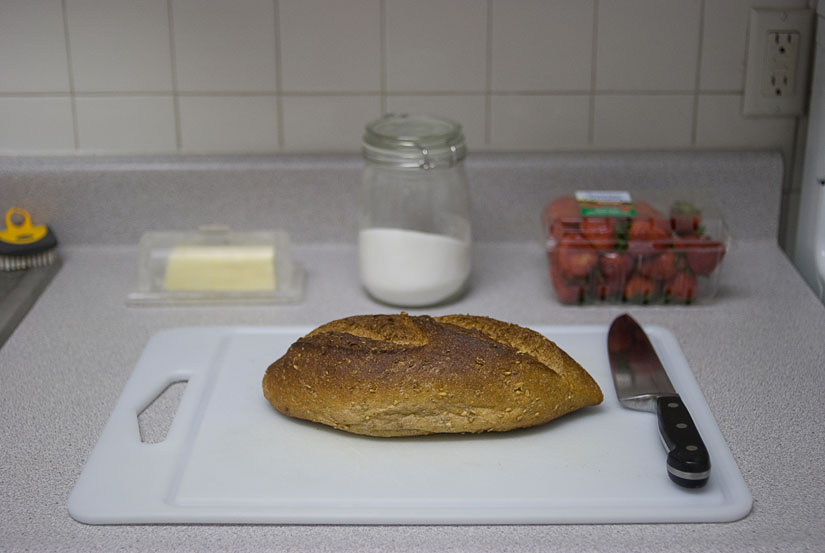 You'll need: Read more... (445 words, 6 images, estimated 1:47 mins reading time)
A beautiful loaf of bread.  You could bake your own or you could walk down to your bakery and buy a loaf.  This whole thing works better with a hearty, complex multigrain.