My photobooth has been a big hit this year. I upgraded some things from last year, worked out the kinks and even got some new backdrops (gold sparkle!) Info about adding on a booth to your own wedding at the end of the post. Also, forgive me the watermark. Making them pretty for the website is a lot more work than I'm willing to put into this everybody-buy-a-photobooth post. Whacky photobooth pictures: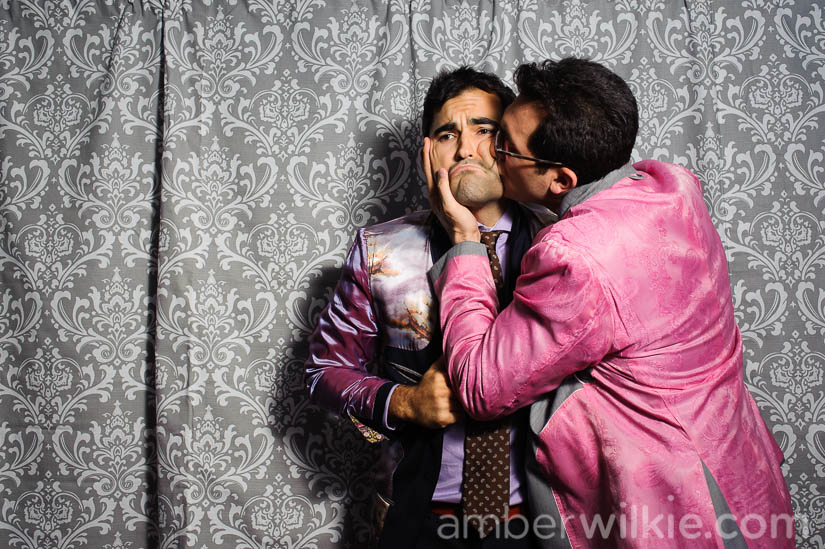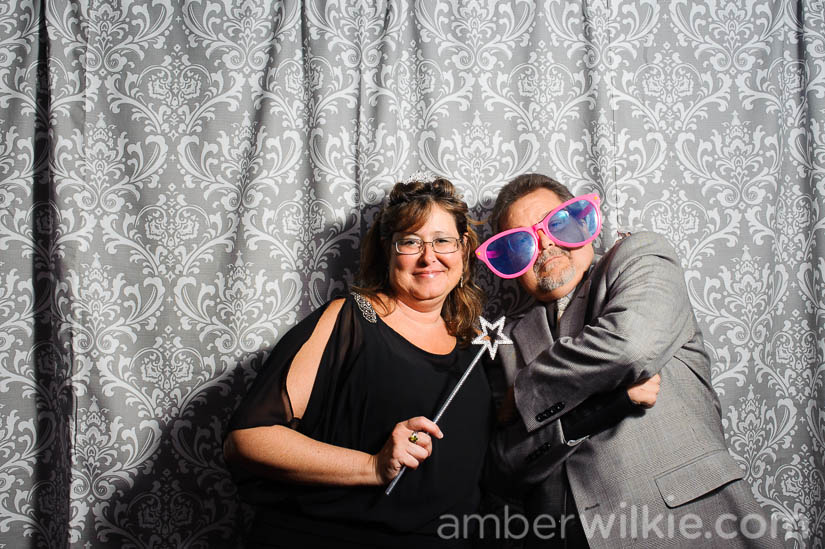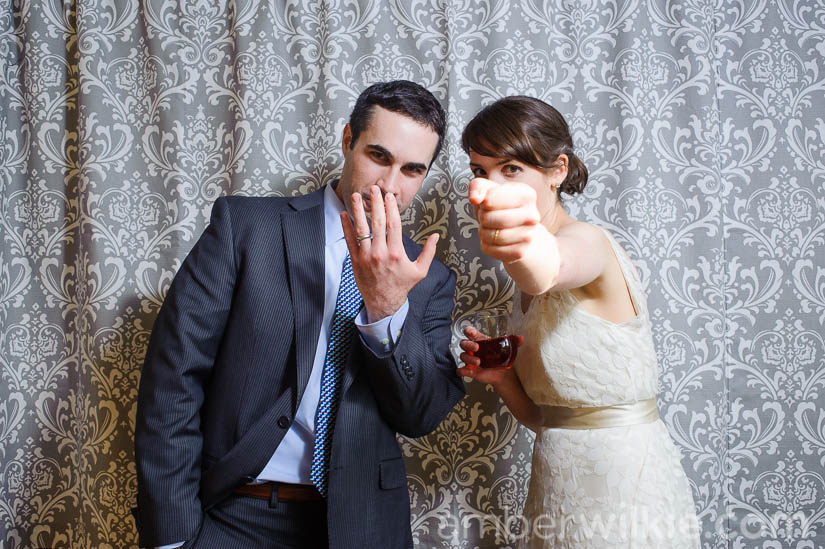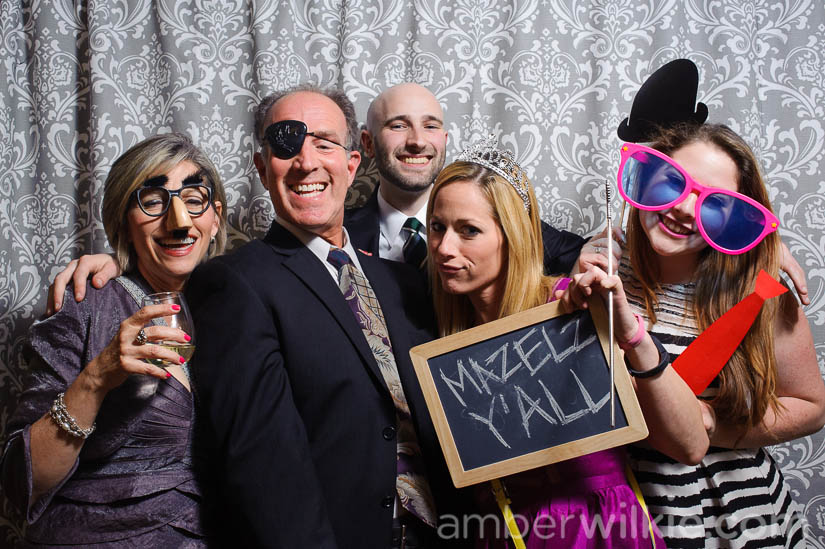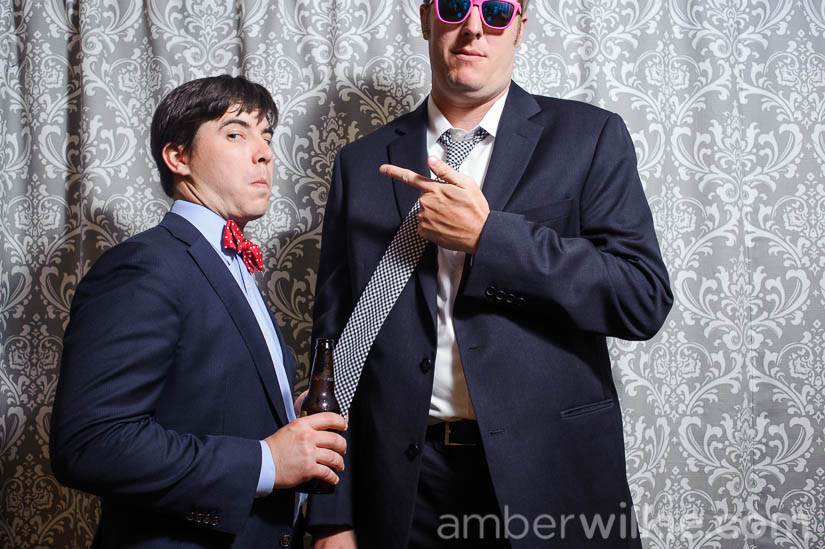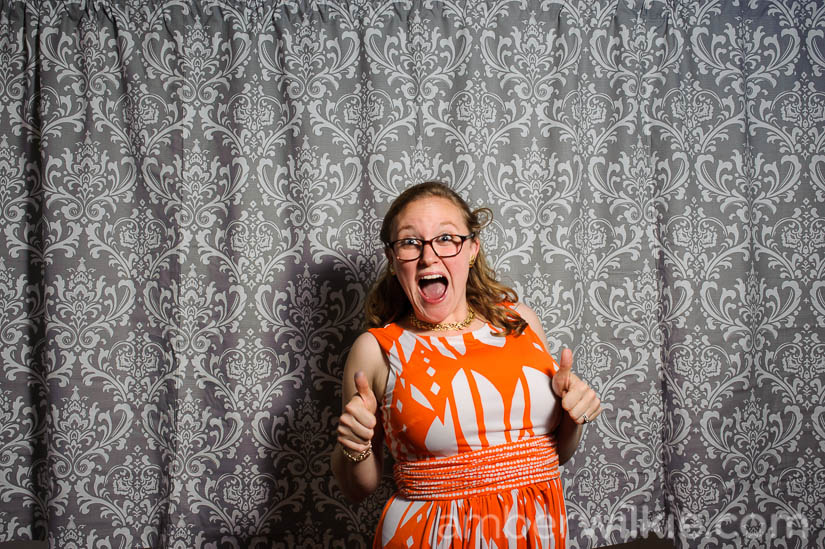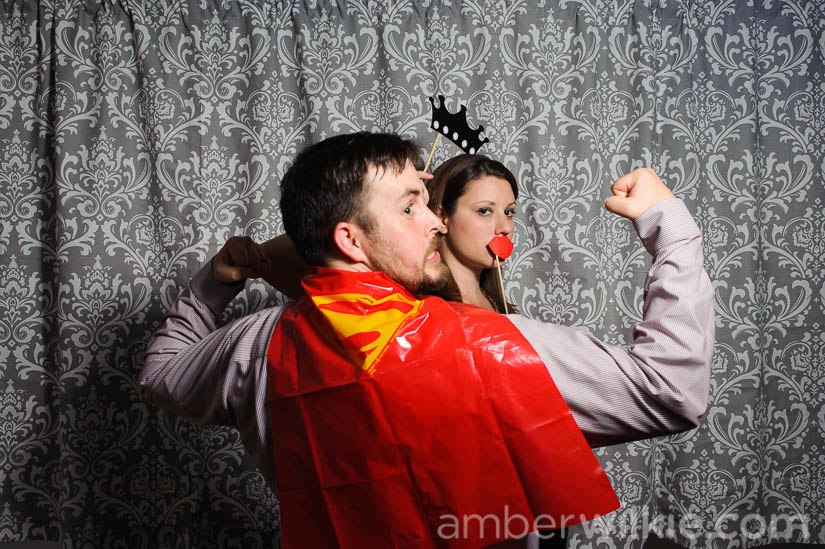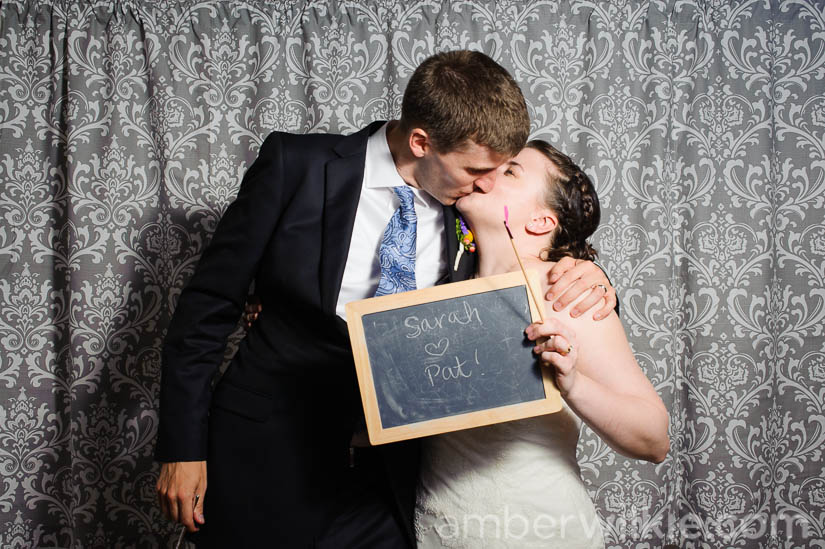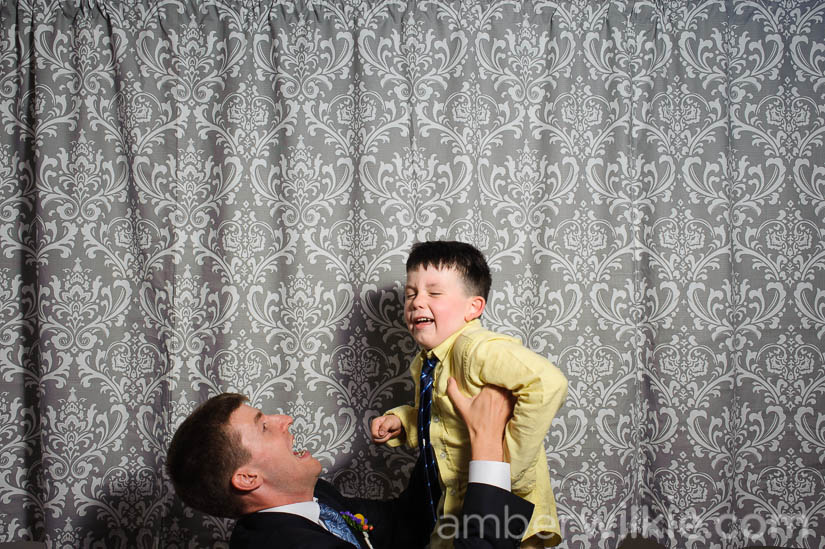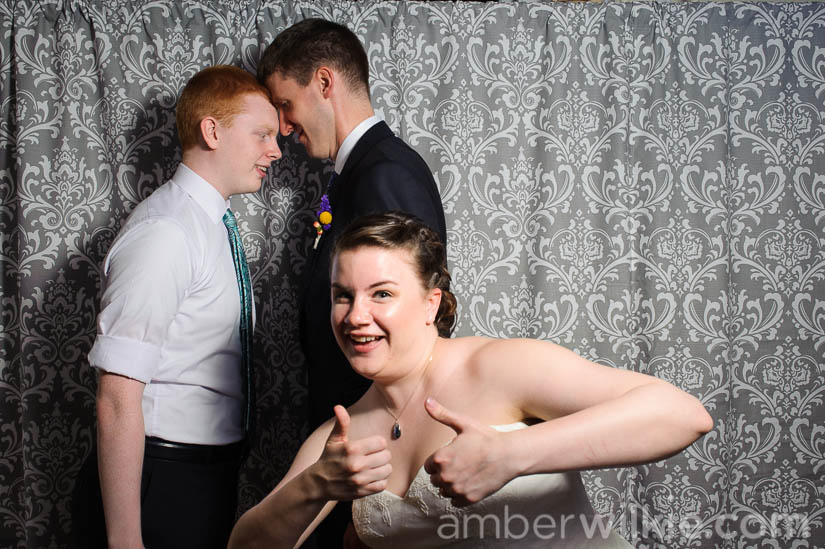 Gold sparkle is new as of July. I now have THREE beautiful backdrop options: gray damask (shown above), gold sparkle (shown below) and brown damask.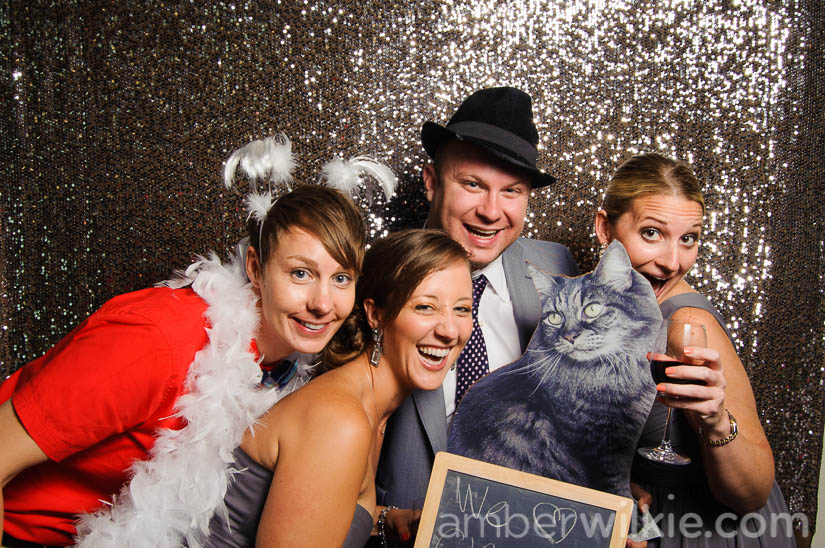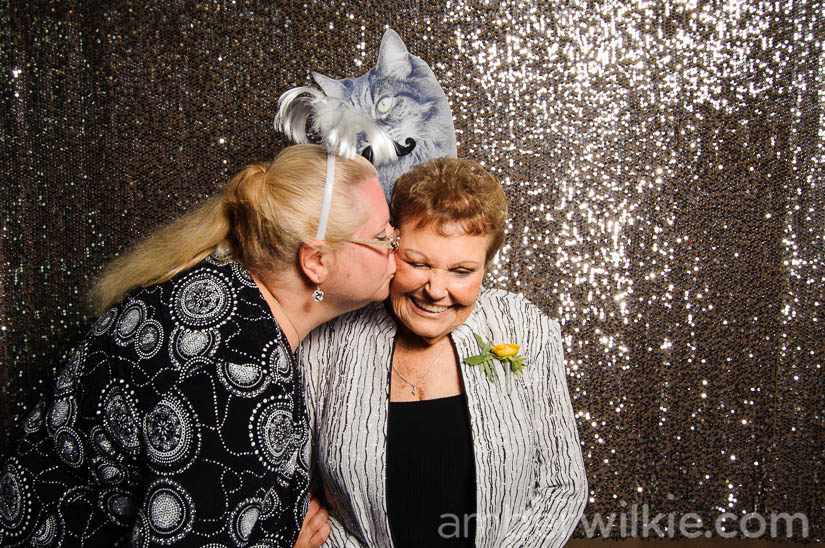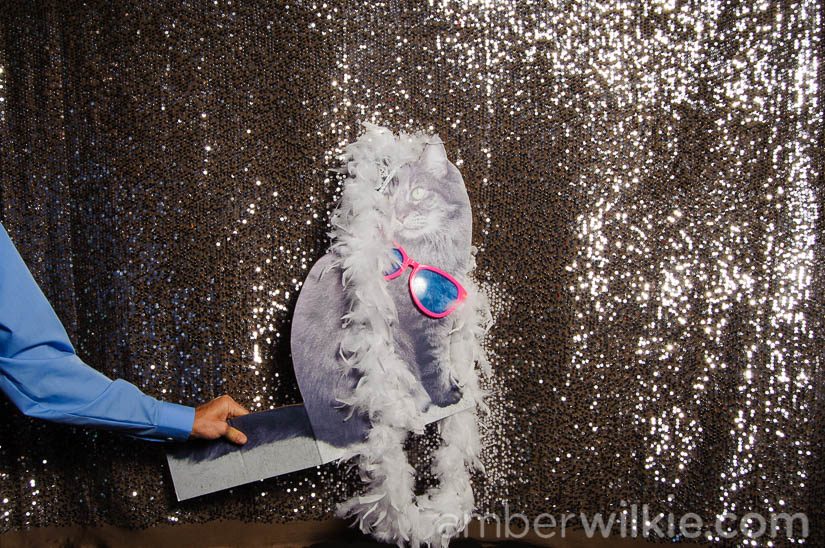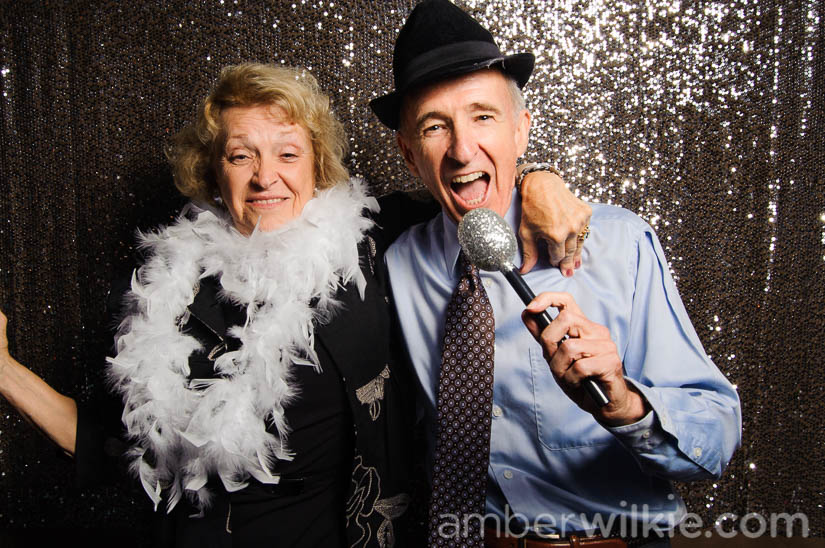 So, obviously you want one at your wedding now, right? Here's the infos:
I don't have the ability to print on-site, which is a bummer. But! A few days after the wedding (same week), I'll get the images processed and up in a gallery where guests can download high-res versions for free. They can do whatever they want with them - post on the Facebooks and print and things like that.