Bobbie and Tim rocked out some major classic DC views for their wedding, starting at the DC War Memorial and ending the night with some pretty sweet action overlooking the Capitol and Union Station. In-between we dodged tourists at the kite festival and even got some friendly souls to loan us a panda kite for portraits. Then Bobbie and Tim hosted a rockin' dance party on a rooftop. It was a great night.
They got ready at the
Willard Intercontinental
, which had some exceptional light going on.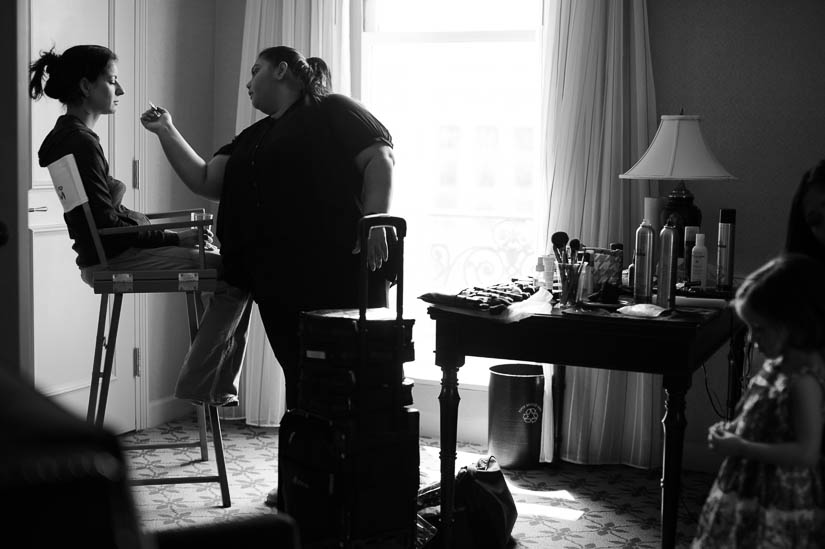 Bobbie's niece did a little show-stealing.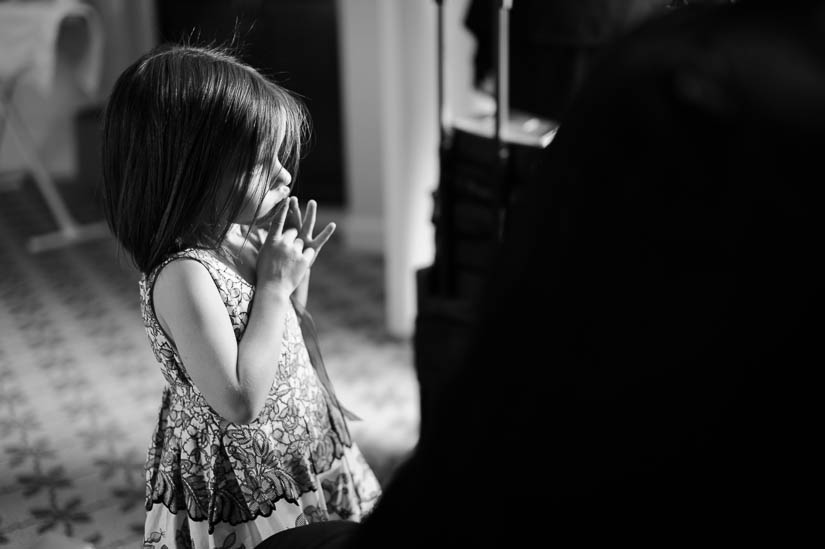 The
DC War Memorial
is one of three places the National Park Service will allow you to have a wedding ceremony in/near the monuments. Which is cool with me because I love the huge columns and the rotunda that allows for 360* views. It's also theoretically tucked away in a corner that not too many tourists visit, though during popular weekends, that's sort of out the window.




The light at the memorial is really out-of-this-world.



The cherry blossoms still weren't doing their thing, so we just hopped right across the way for portraits.

And then we borrowed a panda kite. Because no one denies a wedding couple.



The
Flying Bridge
is a brand new venue in DC, on a rooftop, with an amazing view of the Capitol (you can see it below) and Union Station.










People start making funny faces while dancing at a really young age.

And, you know, they just go with it after that.



Not only did Tim get to celebrate his wedding day, but Bobbie arranged for a birthday cupcake for him too.




This was my first time operating a photobooth at a wedding. I don't think I was quite prepared for how popular it would be.

The props went everywhere.




And this was really neat. At the end of the night, since many of their guests were from out of town, Bobbie and Tim piled everybody in trolley buses and gave them a driving tour of major sights of the city, including the corner where Bobbie and Tim first met. It was pretty tricky to photograph (*dark*!) but I super-dig this triple action frame.

Congratulations guys! Bobbie & Tim's vendor team: Planning:
Candy of Candy & Co.
(who did an amazing job and worked tirelessly and without complaint, like some kind of planning angel) Ceremony venue:
DC War Memorial
Reception venue:
Flying Bridge
Catering:
Ken's Creative Kitchen
Cupcakes:
Sprinkles
DJ:
JD the DJ
Officiant:
Bonnie Berger with Ring in Love
Ceremony Music:
Taylor Carson
Transportation:
Sunny's Chauffeured Transportation
Hair:
Get Gorgeous by Zia
Makeup:
Diti Devi Makeup Artistry
Florist:
Greenworks
Bobbie's dress: Ann Taylor (and shoes from Toms!) Tim's suit: Jos. A. Banks