Today was the grand opening of Shirlington's newest restaurant: Samuel Beckett's Irish Gastropub.  I meant to take photos of the brilliant fire-engine-red (my favorite shade of red) facade, but it was so freakin' cold out tonight, I just couldn't bare to be outside one second longer than necessary. The opening was jam-packed, but the place is so big we were seated fairly quickly.  But not before grabbing the house ale, which was really really good.  I think I've passed my beer-drinking peak.  Now I just want a solid, tasty brew with not too much bitterness.  Their house ale hit the spot.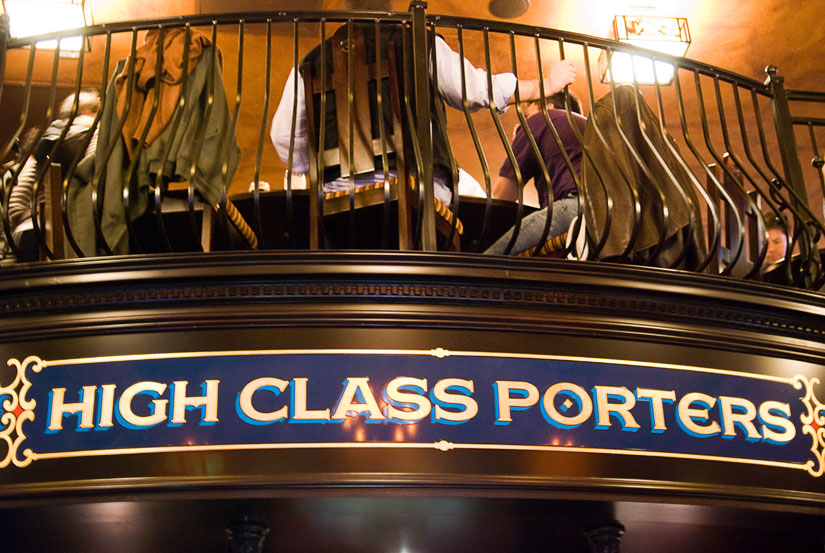 And I have to say, the decor in the place is rockin'.  They have some kind of gold distressed paint on a lot of things, and it looks really cool.  I also really dug the wraparound bar.  That's Samuel Beckett in the middle there.  I swear the entire time this place has been under construction, I thought Samuel Beckett was just some generic Irish name.  No, it's
that
Samuel Beckett, you know, the one who wrote
Waiting for Godot.
Shoot.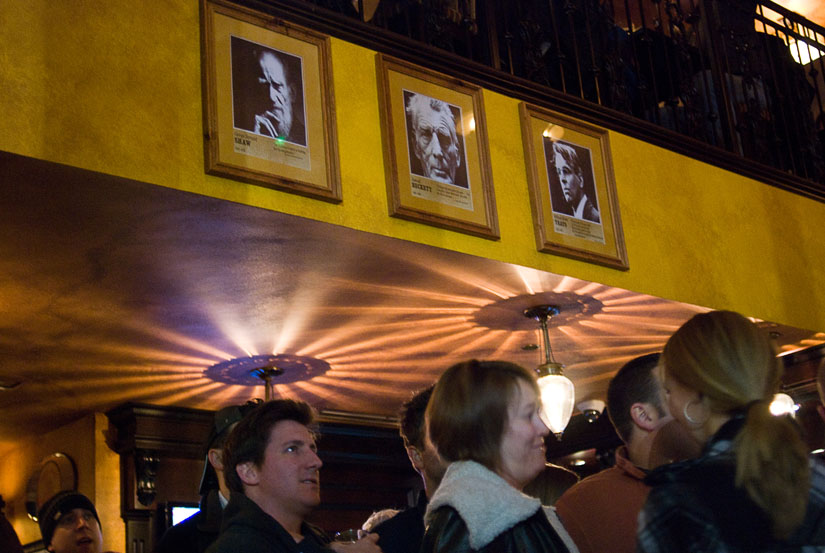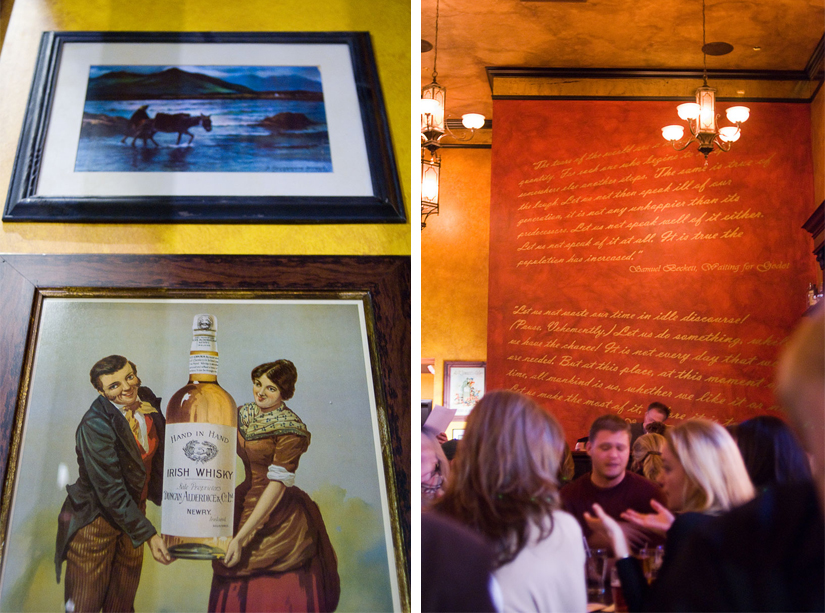 Then there's the food.  And .... I'm going to give them a pass because it was the first night.  No complaints from our group, but no raves either.   Bangers and mash:

Caesar salad:

Shepherd's pie:

Lamb stew (my dish and my favorite of everything I tried):

Welcome to Shirlington, Samuel Beckett's!