I'm so excited for Aimee and Richard's wedding.  The more I hear about it, the more it sounds exactly like the wedding I was planning with my husband, before we decided to ditch the whole thing and go to Vegas.  They're going to have s'mores and kegs and mason jar centerpieces... so I'm pretty much going to live vicariously through their day.  They're getting married at a summer camp, and so wanted to have some outdoorsy, pretty, "nature-y" engagement photos that would fit in well with the rest of their wedding plans. So we hit up the enchanting
Dumbarton Oaks
in Georgetown, Washington, DC.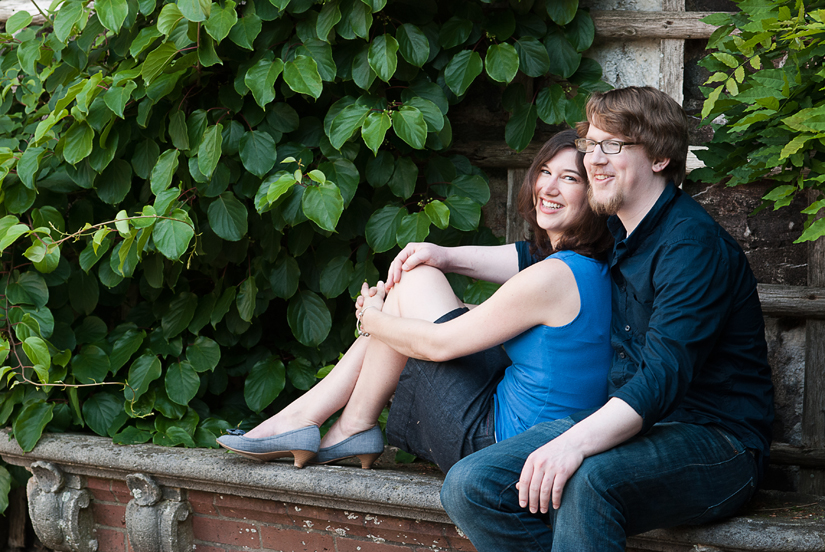 The light on these stairs was amazing!  I have to say, I love stairs.  They're right up there with benches.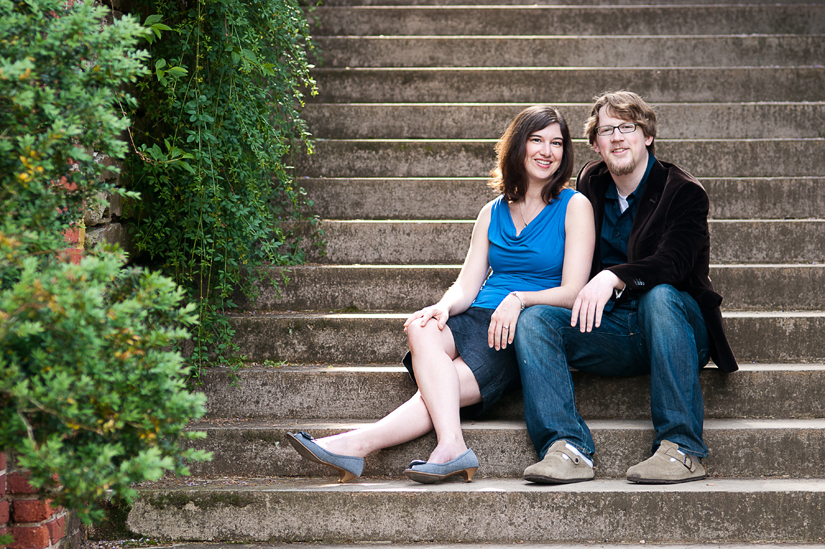 Richard looks particularly dashing here.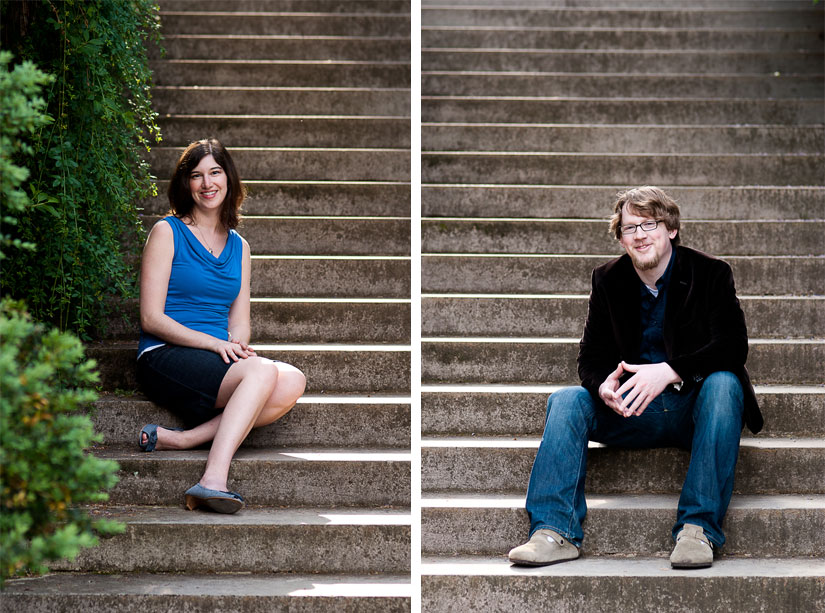 The
last time
I was at Dumbarton Oaks, I completely missed these crazy vine sculpture things. They are so, so rad.

I'm also mad about greenhouses.  What can I say, Dumbarton Oaks has everything I want in a location.  We had a lot of fun exploring the grounds, and didn't even see everything before it was time to leave.

Beauuuuuutiful cloudy light.



These two are so in love.  And get this.  When Richard went to propose, not only did he set up an elaborate plan to surprise Aimee, he also set up a big party for her that day - she had no idea!  I love how much thought and effort he put into delighting his lady.



And the bling.  Nice work, Richard.

I can't wait for your wedding in September!  See you guys soon!