I was photographing some products for a friend and so decided to throw my absolute favorite camera accessory on the setup.  These are
Lucky Straps
, the product of an amazing little Etsy store (how much I love Etsy is a completely separate "stuff I love" post).  This is not a camera strap cover - it's an entirely new strap that adds an enormous amount of attitude to a camera.  The little jewely things you see there snap onto matching bits that you attach to the camera itself, allowing you to quickly remove the strap if you are doing portraits for, say, your conservative grandmother.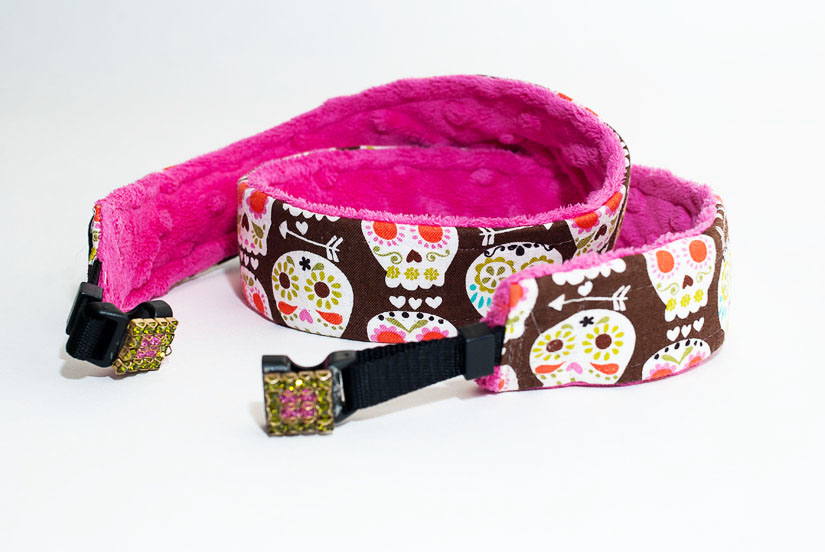 Look at these owls!!  These are wrist straps.  I usually wrap my camera strap around my wrist anyway so wanted to try out these little guys.  I found there is too much strap between the wrist holder to make me feel really secure in holding the camera, but they might work great for you.  Plus, they are endlessly adorable.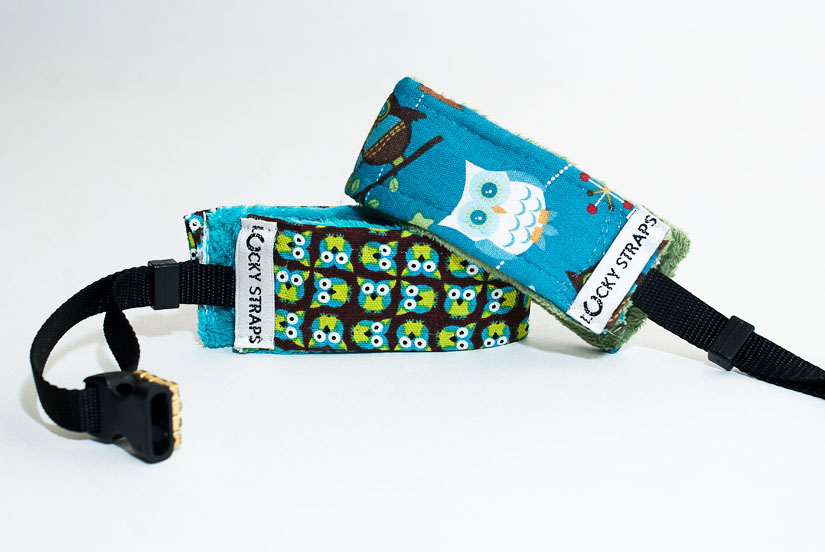 I told the lovely owner of the store that I would tell "everyone I know" about Lucky Straps and this is about the best I can do.  What happened is this: I received the pink strap up there as ordered.  But a day later, a new package arrived with a similar strap in black.  I wrote the shop owner asking what was up (after checking to make sure I wasn't charged for another strap!) - turns out she had accidentally shipped me someone else's custom order.  I stuck it back in the mail, and she reimbursed me for shipping and sent me not one but
two
new straps (the blue ones here).  During this short period of time, I ended up doing a couple "good will" things that might have been better for me
not
to do.  For instance, I found someone's wallet recently and returned it.  Lady ended up giving me some money and a really nice little card thanking me that "there are people in the world" like me.  Definitely worth some rewards cards. Anyway, I was completely thrilled with my experience with Lucky Straps and their products are adorable, well-constructed and generally make my photography experience much more stylish.  I highly recommend!