Soren is my car.  But he's not just any car.  He is the only car I have ever owned, the car my parents and uncle bought me when I was only 16.  For me, Soren is the epitome of
carness
- he is what cars should be.  I drive him like a bus driver and I know exactly where his edges are.  There is no other place on earth that I have been with longer (I typed that not being sure that it's true - but yes, it is!  I lived in my first house for 9 years, the next one for another 9 and have been moving every few years since then.)  I have driven Soren for 11 years now.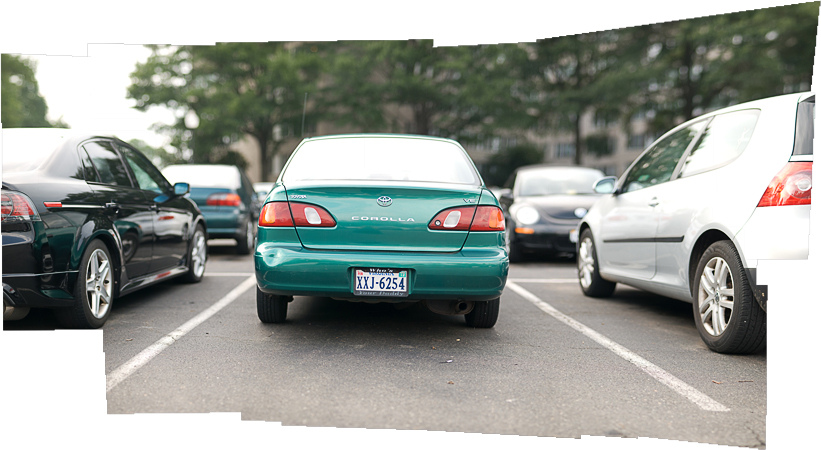 But this morning, Soren almost did not start.  He's been giving me some trouble starting up but normally turns over after a few clicks of the key.  Not this morning - it was a good five minutes of trying before he finally gave in and started up.  I'm sure whatever is wrong with him could be fixed.  The problem becomes this: how much money am I willing to put into this car?  He's into his second decade of life, longer than most cars make it.  I'm afraid to go find out the repair is going to be $500 or more.  Somewhere around there is my cutoff, at which point I have to give him up. I'll go and see what's wrong with him soon, but for now, I'll just say that I love my car.  I love him despite all his flaws (including that "character dent" on the left side - I did that on the way to my senior portraits in high school).  I love the "Who's your daddy" license plate frame I bought a few months after I got him.  I just love my car and I don't know that I will ever love another. PS: In case you're wondering about the image, it's a multiple-exposure "
Brenizer method
" image.  It was one of the first I tried and I obviously didn't take enough frames.  A fun technique anyway.