Don't say I'm not a good wife.  George and I were kinda bored this past Sunday and Saturday's wedding had me feeling all ramped up and ready to do something big.  But nothing sounded fun - it was one of those weird days when I'm simultaneously lazy and anxious.  So I decided to let George pick (you know, after lunch).  The man has been dying to get to the
National Air and Space Museum's Udvar-Hazy Center
for ages, and so we went.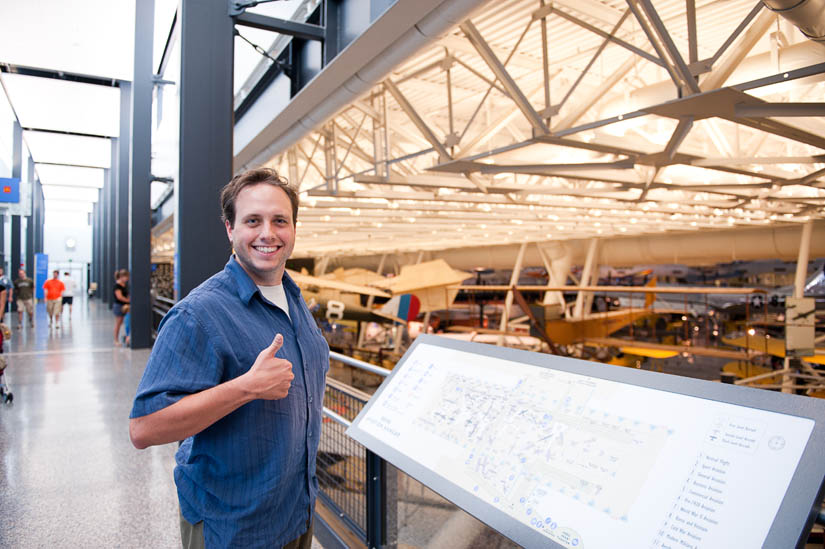 A couple of points:
You don't need hours at this museum - there aren't really exhibits, just a ton of planes and stuff.  During the summer, they're open til 6:30 and parking is free after 4pm (it's $15 before then), so I highly recommend a late afternoon trip.  Worked out great for us.
It's pretty seriously cool to see some of this stuff up-close.
It's completely terrifying to be carrying around $4k worth of camera equipment three stories up.  For whatever reason, I don't worry about damaging my gear at weddings - maybe I'm too much "in the zone" or it's the appropriate place to have it.  I was positively freaking out about dropping my camera in this museum.
For my fellow nerds and photography geeks, most of these images were taken with the 24-70 2.8 somewhere around 24 and most of the time near 2.8 (it was kinda dark in the museum).  I don't normally work with that focal length, so it was pretty cool to see what I could get in the frame.
And now, photographs: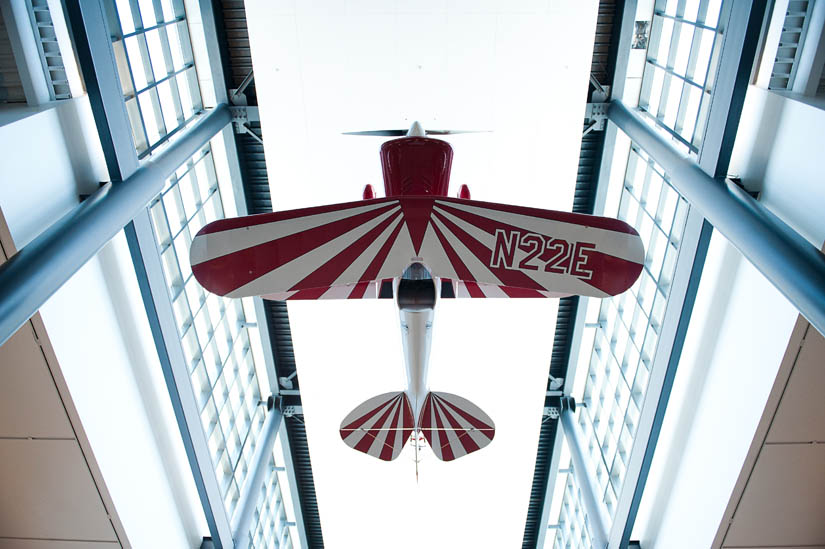 This was the main event for my guy.  The "Black Bird" SR-71 spy plane... something like that.  He was really excited, so I took pictures.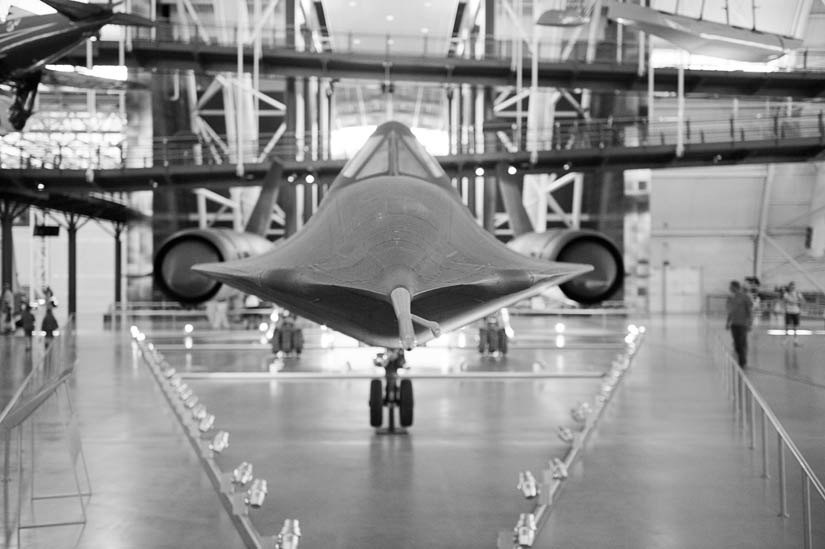 This little boy was holding a toy plane in his hand but he just wouldn't turn the damn thing so you could see it!  I didn't want to be that stalker lady in the museum so I let it go...


It was really cool seeing the shuttle up-close.  The one in there now is the replica or tester or something
Enterprise
.  I'm pretty sure the Air & Space is supposed to get one of the retired shuttles (
Discovery?
) but I guess it hasn't been handed over yet.  All the same, this was a massive and impressive vehicle.  So much bigger than you'd think.