I recently wrote an email to someone I haven't talked to in a year. Here's what my bullet-point summary of the year looks like:
I moved to Sweden.
I closed my business.
I learned Swedish.
Then I learned how to program.
Now I teach programming.
This year I've traveled to: Budapest, Poland, Dresden, Berlin & Munich, Copenhagen, Stockholm, London and in a couple days, Morocco.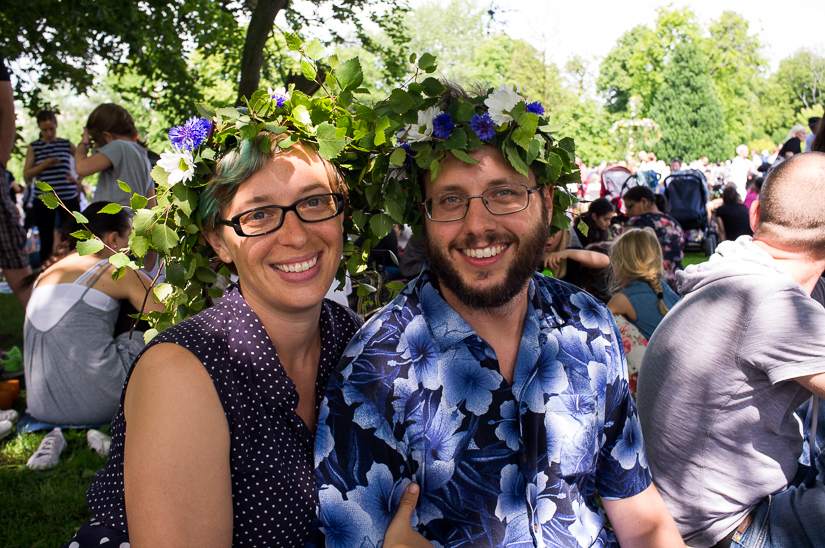 Every year I write a summary and say "it's been a crazy year" and every year I've been exaggerating, until now. Moving to a new country is weird and a little bit hard and lonely and scary. But we've done it and it's almost been a year and everything is pretty much OK. George is even more awesome than the day we got married and I'm so proud and happy and excited to be his wife. He's so clever and funny and kind. And he puts up with all my shit. It's great. Marriage is great. Here's photos. Happy anniversary babe!