We wedding photographers are a weird breed. So many of us look for inspiration from other wedding photographers and the genre can get very stale, quickly. The great thing is that regular old people (you know, like brides and grooms) don't notice because they only get married once! It's also one of the reasons I don't focus on anything too "trendy" at a wedding or engagement session. We play and I try new things but mostly I want my couples to be able to display their wedding photos right next to their mothers' and their grandmothers'. I want their wedding photos to look appropriate at their 50th wedding anniversary.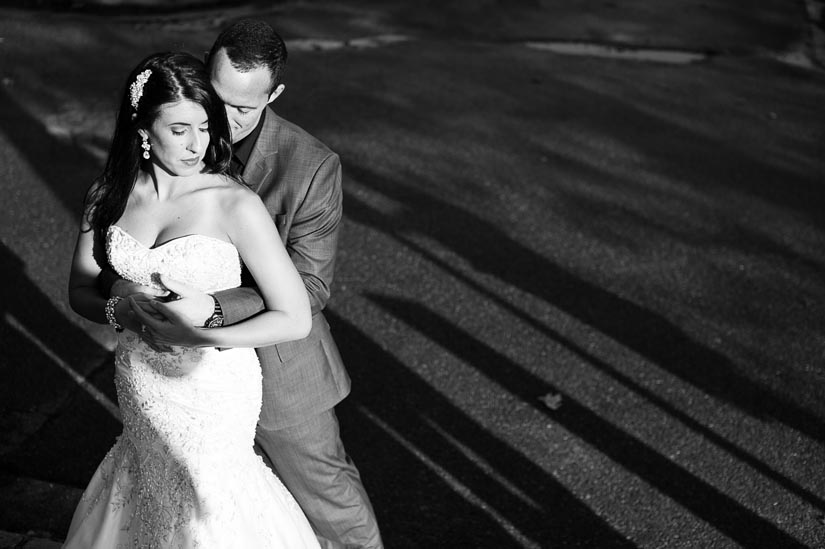 Fer Juaristi
is a wedding photographer. And he would never say those last two sentences to his couples. His work is
weird
, and I don't think he would mind me saying so. He continually pushes the limits and makes unusual art for his clients. A few weeks ago, he held a workshop in Rockville to show us how he does it. And though some of the techniques we learned wouldn't jive with my clients, it is incredibly helpful to learn from another photographer to see what they see and how they approach a scene. Another tool in the box, so to speak. Here are a few images I took at the workshop.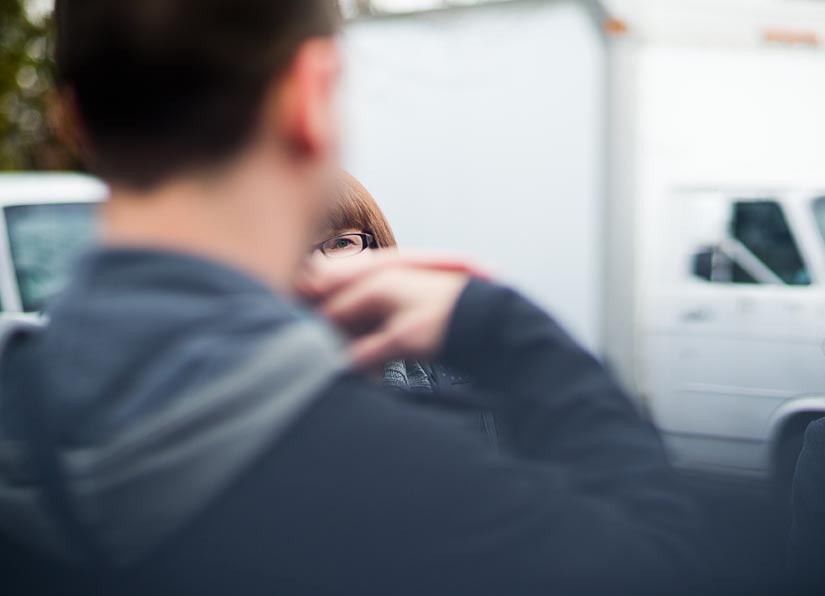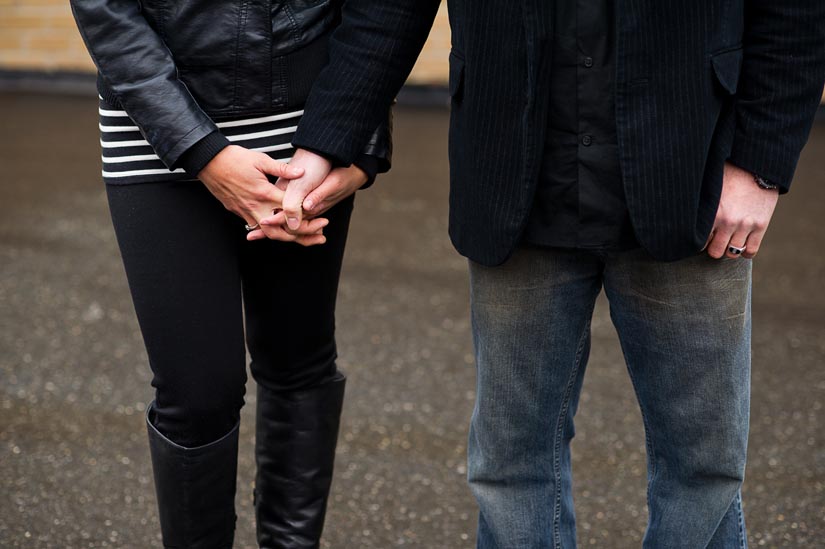 A little "behind the scenes" action. That's Fer at the end of the maroon car.



Though I've spoken with scads of wedding photographers about everything from accounting to composition, this was the first live workshop I'd attended. It was fascinating to see another photographer work, especially someone with an eye like Fer. All of these photos were literally taken within a 50-foot radius from the studio where the workshop was held - in a
completely
nondescript industrial area. We're talking parking lot, square brick buildings, lots of trucks. The kind of place most photographers would run away from. But Fer loved it and eked out some incredible scenes from the area. For any photographers considering a workshop (he seems to be criss-crossing the country touching on just about everywhere), I would highly recommend!