Tara and Dustin go with the flow, and I love them for it. See I planned a lovely indoor, heated greenhouse session with just a tad of happy-couple-in-front-of-the-Capitol images. But when we showed up at the Botanical Gardens, it was absolutely packed to the gills with tourists... and so we had to improvise. Lucky for me, Tara and Dustin are extremely chill people, game for anything, so we just hung around the Mall and I showed them all my little secret spots and anything else we found along the way. The National Mall is a really cool place.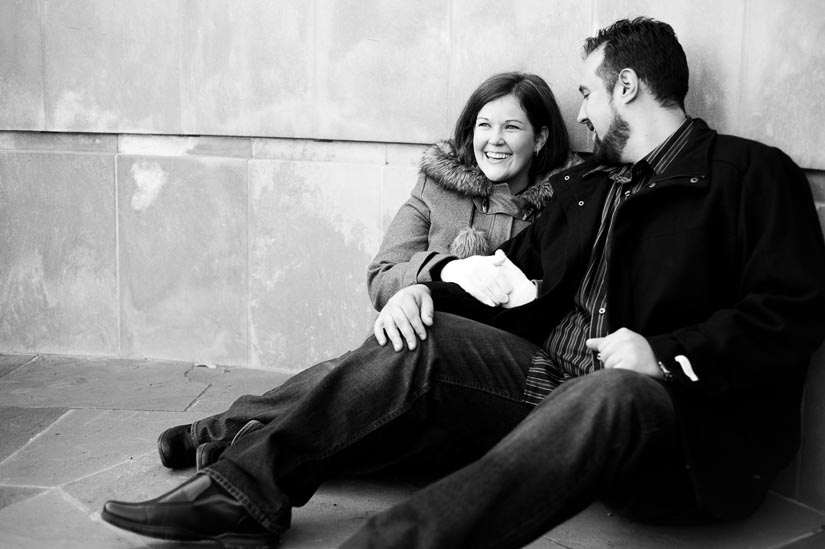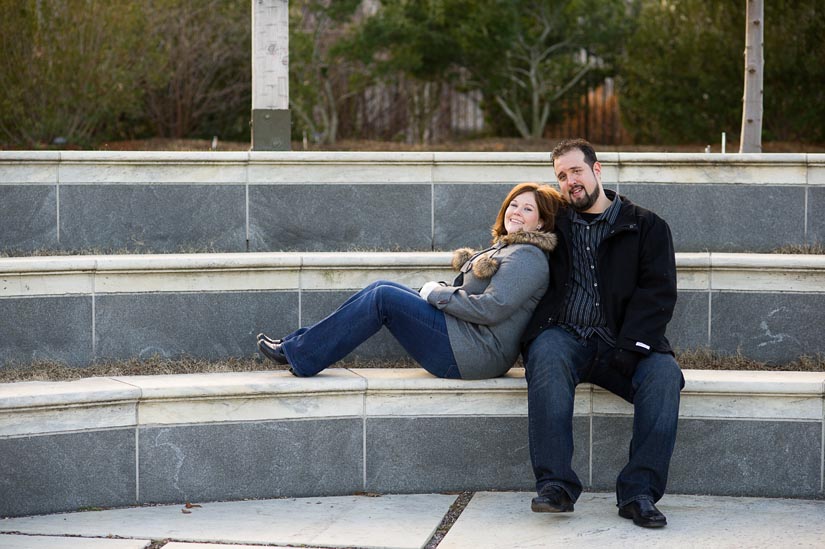 These two are outrageously cute.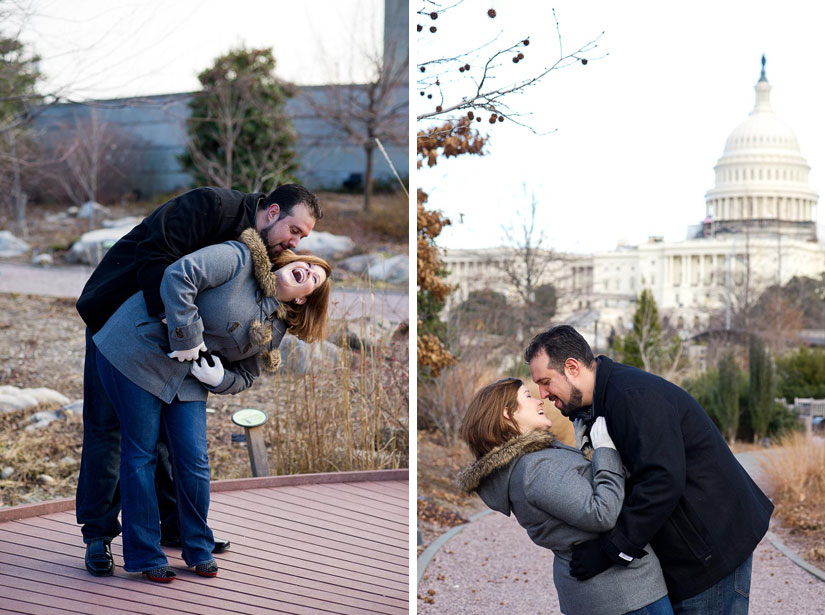 Congratulations, guys! Rock on in Ohio!