Sara and Cory specifically requested L'Enfant Plaza for its "brutalist architecture", which, any photographer will tell you, is a pretty awesome setting and not your standard engagement session fare.  Plus, I happen to work in L'Enfant Plaza (for just a few short weeks more!) so I know all the cool spots.  Like right here next to the parking garage.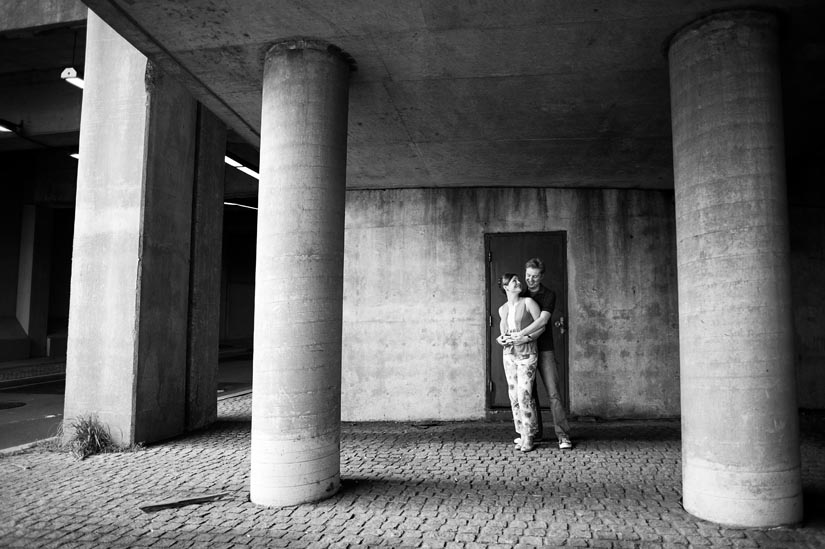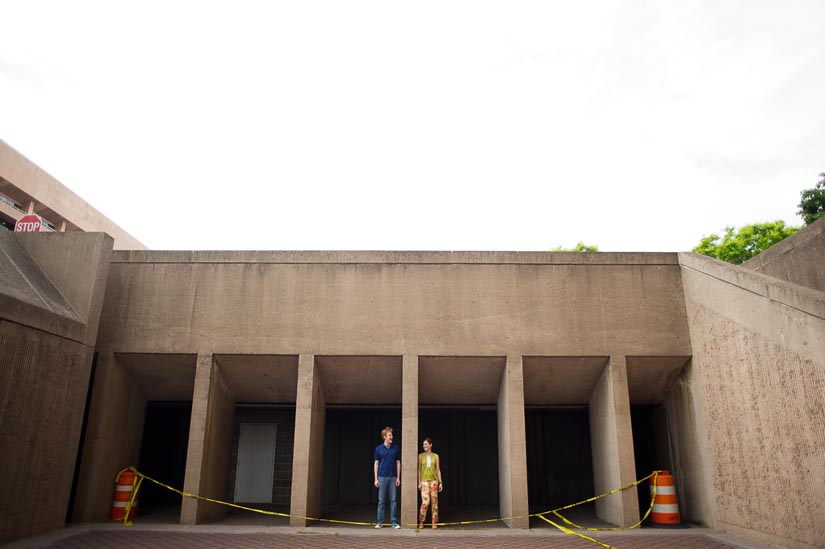 Or in the lobby of my building.  I have been looking at this spot since they rebuilt the lobby earlier this year.  So fun to actually get to take a couple here!  PS: How completely adorable is Sara's outfit?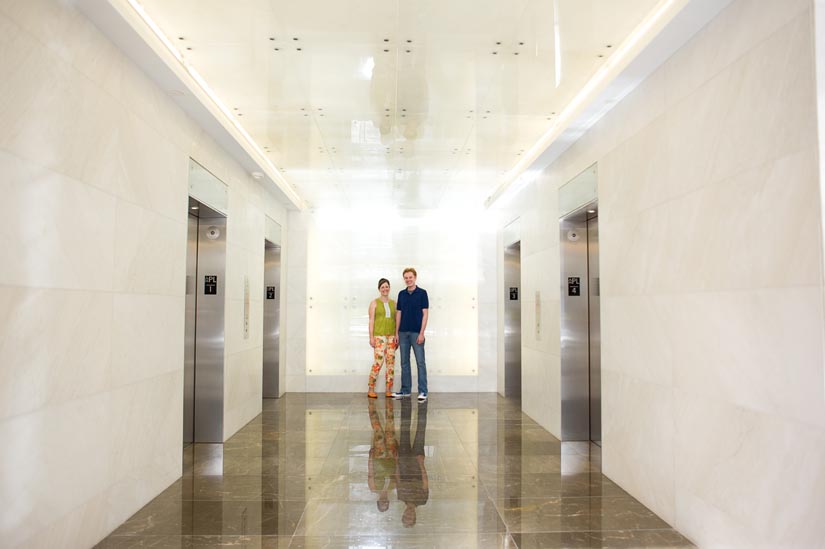 And my current favorite plaything on the Mall.  Yes, you've seen it
before
.




See you guys in June!