Marcy and Emily couldn't contain their wedding awesome to one day.  After their big party in California and their European honeymoon, we all met up in
Mitchell Park
for them to have a rather smaller service, but with rather greater legal proceedings.  Additionally, sis about to pop made the journey up from Norfolk and they each got to pick out two wedding dresses, so that is pretty great.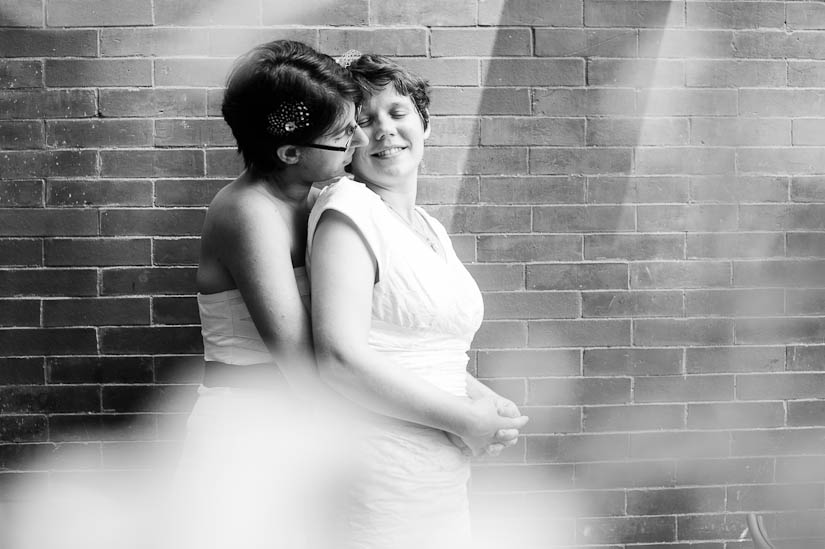 This was last Friday, you know, the day the heat index went to 112 or something like that.  It was, in a word, hot.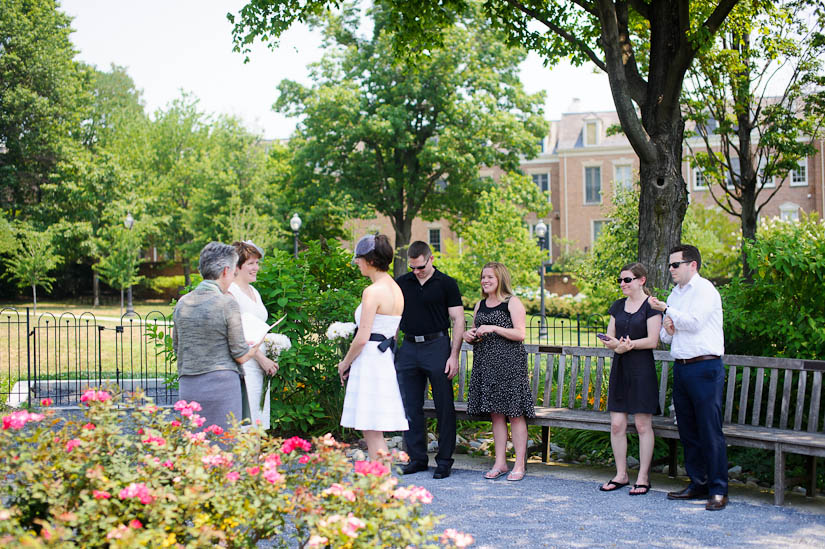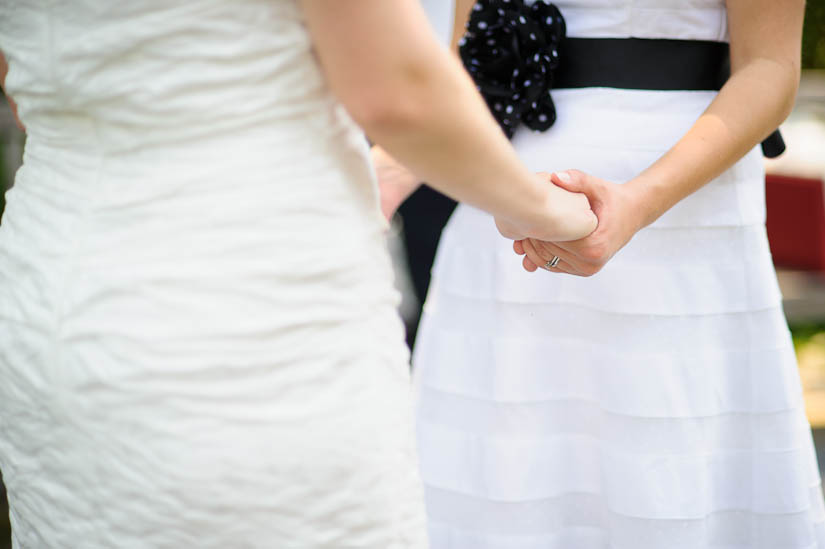 The folks at Pizzeria Paradiso were very nice to us.  We all needed about 5 giant glasses of water after the ceremony and a bit of a portrait session around the park.  And then I moved all manner of patio furniture around and they didn't care at all.  Folks are so nice to people getting married.

Congratulations you guys!  It was a pleasure documenting your (second) day!