Erin and Chris had the kind of simple, heartfelt, honest wedding that practical people dream about. They gathered their closest, put them inside the iconic
DC War Memorial
, got married by a relative, and then treated everyone to a classy dinner at a cute venue. The flowers were blooming. You couldn't ask for better weather. It was a good day to get married.
(And I just can't resist adding in this personal note. The above image is one of my favorites in a while. I started this whole photography thing with a strong interest in the 
street
. Mostly I use these skills to photograph weddings, and don't actually get to pull in any strictly "street" elements into my work. This wedding was an exception, as we were able to do portraits around town, including the Metro. I am so into this frame with teenagers clapping and congratulating Erin and Chris and they were super good sports about making out in front of all those strangers.) We started the day at their home in DC.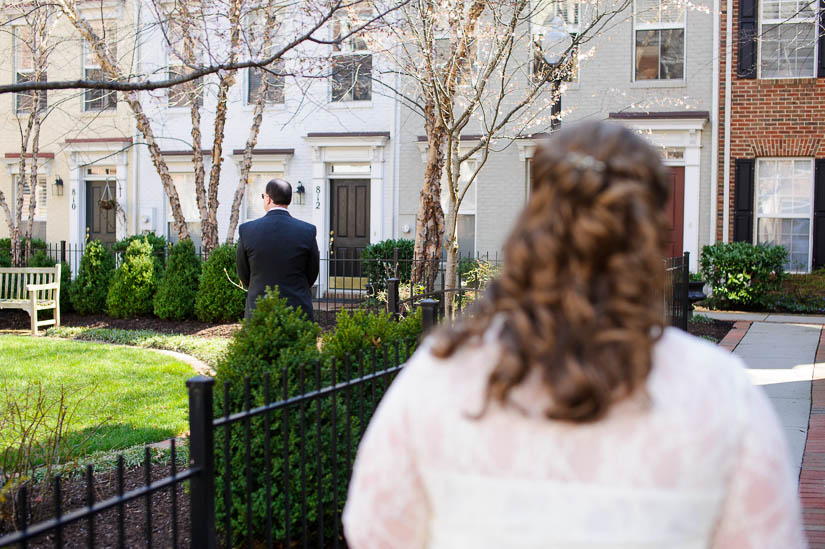 And had some time before the ceremony to do a few photos near their neighborhood.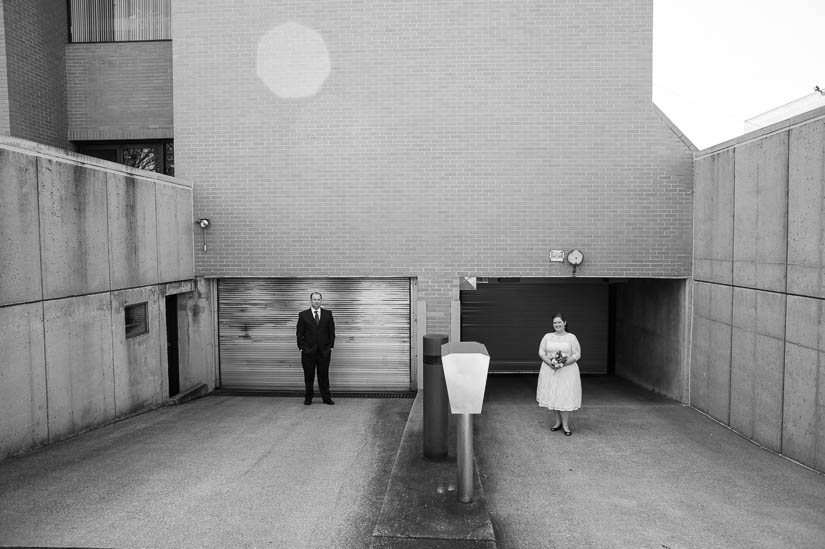 Showtime at the DC War Memorial.



Erin's aunt officiated the wedding.






Erin and Chris had a ring-warming ceremony, which is one of my favorite elements people bring into their weddings. The rings are passed around to all guests, who take a second to pray or send out good vibes to the couple, through their rings.






Then we hopped across the way to take photos at the Tidal Basin, where the cherry blossoms were very reluctantly starting to bloom a little.

And I took a pause in the pretty pictures to take some weird ones.







Portraits wrapped, we scooted to
Darlington House
, where their guests awaited them.


And I'm going to end with this amaaaaaazing Dr. Who cake. Yes, those are bride and groom Daleks. Yes, I was spazzing out.

Congratulations guys! Erin & Chris' vendor team: Ceremony venue:
DC War Memorial
Reception venue:
Darlington House
Florist:
Potomac Floral Wholesale Inc.
Officiant: The Rev. Mary E. Perrin (Erin's aunt) Erin's beautiful dress:
Kiyonna
Tailoring: Gayle at
Cheryl A. Lofton & Associates
 (Erin highly recommends!) Chris' Suit: Joseph A. Banks Hair: Nikki at
Bang Salon