If Caitlin and Trevor hinted to me how amazing their wedding ceremony venue was, I didn't remember. When I walked into the 
cathedral
where they'd share their vows, my jaw pretty much hit the floor. Their wedding at the
Cathedral of St. Matthew
and reception at
Top of the Town
was, in a word, elegant, with a big old scoop of crazy dance party.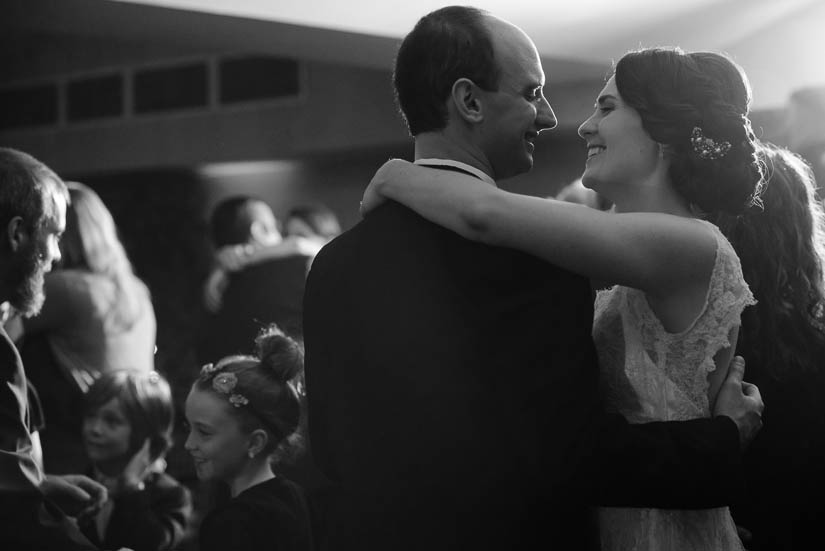 We started the day at a pair of townhouses their families had rented in Washington, DC. Caitlin's family was staying in a former convent - it was such a cool place.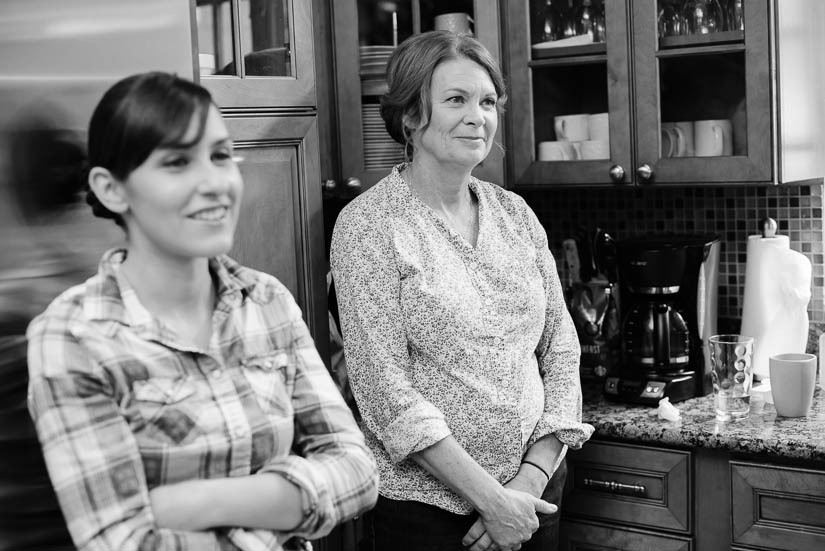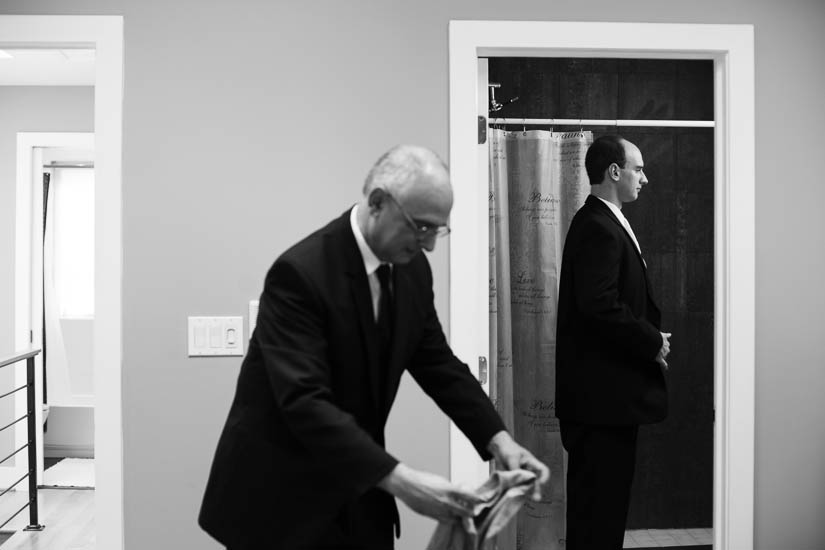 Toldja.

Then we hopped over to St. Matthews.








I really didn't even know cathedrals like this existed in DC. This is the cathedral where Red Mass is celebrated each year.







Caitlin and Trevor hired a tour-the-sites trolley to take the wedding party around to the various portrait locations. The lady driving was really funny, giving everybody the full historical breakdown of everywhere we went.


Wanting to add some spice to their portraits, we hit up the National Portrait Gallery and American Art Museum to get in some funky modern art stuff.






Thankfully the government had reopened just a few days before, so the Lincoln was fully available for wedding pictures.

Then we took the trolley across the river to Top of the Town for some amazing views, and a raucous party.




Honestly, the floor-to-ceiling windows are really tricky to work with, but they can be used to some pretty cool effect, too.













Their centerpieces included binoculars for spying on tourists at the monuments (or maybe just taking in the view closer...), so I played with that a bit. Here I'm focusing on the monuments through the binoculars. I think it mostly worked, but it's also something of a selfie.













Many thanks, as always, to my tireless assistant Julia, who shows no sign of annoyance when I give her "assignments" like "go stand outside and take landscape photos so I can stitch them into a panorama." Pretty sweet view, right?

Congratulations, you guys! Caitlin and Trevor's vendor team: Ceremony venue: 
Cathedral of St. Matthew
Reception venue: 
Top of the Town
Caterer:
The Chef's Table
DJ: Brennan Sullivan,
Bialek's Music
Videographer:
George Street
Florist:
Bloom Fresh Flowers
Cake:
Edibles Incredible
Hair & Makeup:
Bridal Artistry