Georgetown is a really great place to do engagement sessions. Every time I go, I think, "I need to shoot here more often." Lyndsey and Chris set me straight with a romp through their old hood, following up on my always-persistent suggestion that we "shoot somewhere meaningful." Also, don't you wish you had curly hair?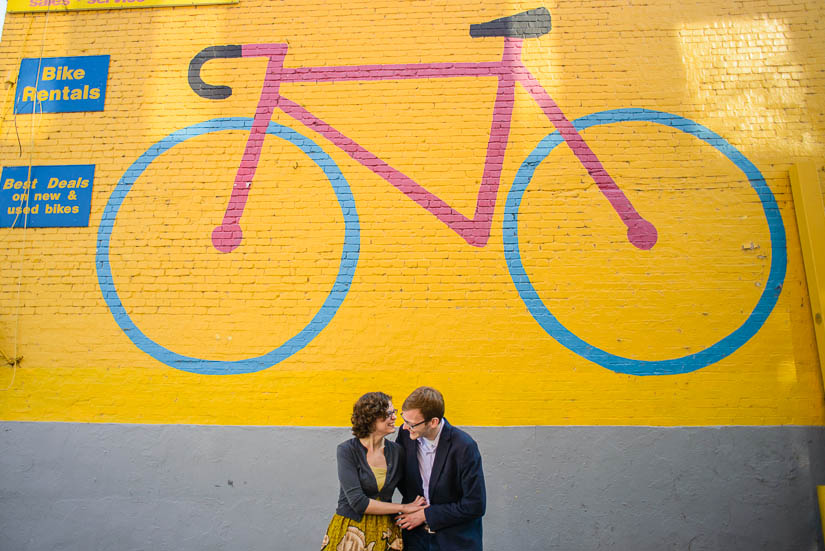 One great thing about Georgetown is you have this preppy, pretty area right smack next to a grungy, graffitied, "urban" area, so you get two wildly different looks from the same one-hour-or-so session.
There was literally one tree low enough for me to use as a backdrop.

The sweetest graffiti artists ever left "know love!" written for us. Score.

Congratulations, you guys!