Kelly and Roberto were married at
Holy Rosary Church
in Washington, DC and partied it up like mad at
Sequoia Restaurant
. I loved their big, boisterous families. And I loved that everybody seemed to mush their names together, so instead of the priest at the church enunciating "Kelly and Roberto", he just said "kellyroberto" for everything. They're already the same person. And, Sequoia is an amazing place to shoot. You'll see in about two seconds how much I loved those dangly blue sparkly things. And, they got a letter from the Pope. It was a big day.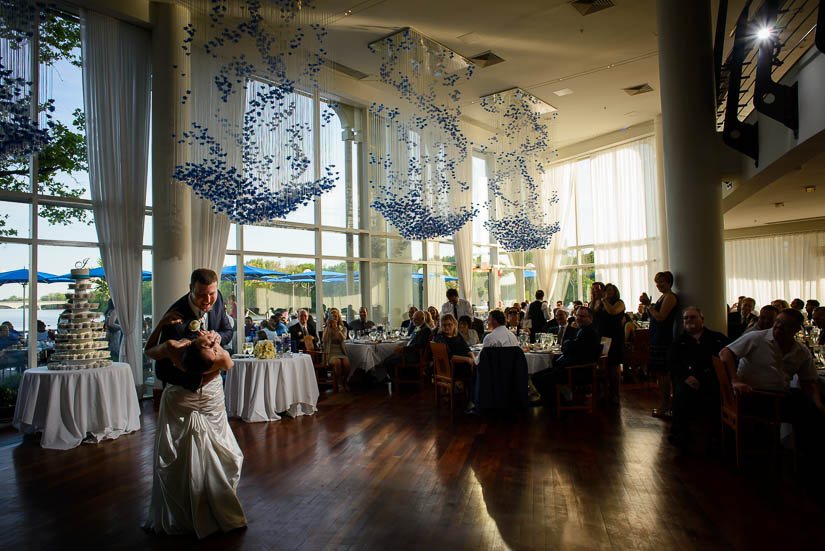 The gentlemen started the day at
The Melrose Georgetown
...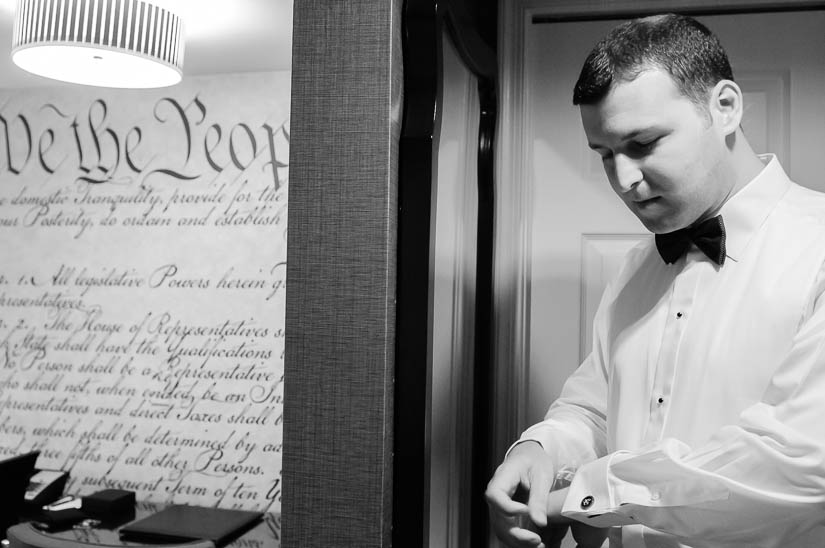 ...while the ladies got prettified at the
Ritz-Carlton Georgetown
.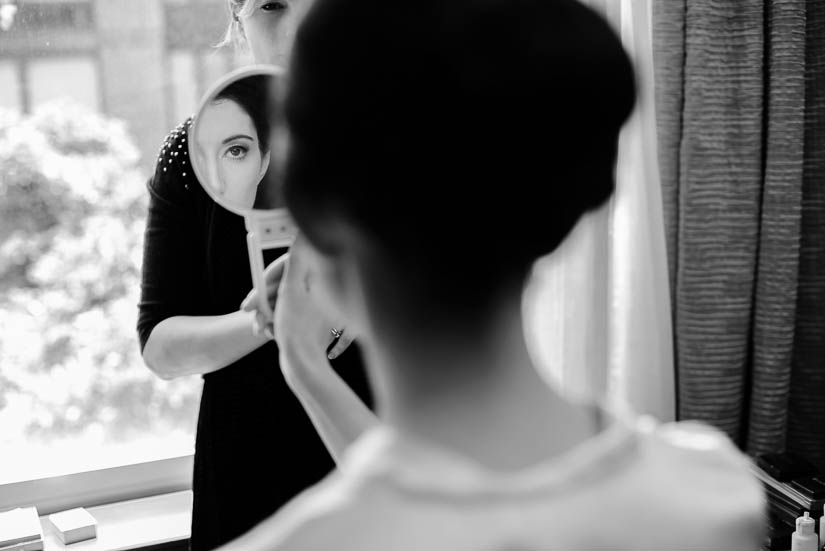 Many thanks to Marie for coming out for this one.



It was Rolling Thunder that day, so we made it to the church just in time.








I've never seen a couple get a letter from the Pope before.



Roberto's mother arranged for these awesome fancy old cars to take Kelly and Roberto around the city.


They projected old-timey music out of the back, so we were a rolling party. It turned a lot of heads.





Such a convenient boat painted with Georgetown.





Portraits done, rings on, they headed to Sequoia to dance the night away.




I knew it was going to be a great night when the entire wedding got up and danced like this 
in-between
 courses. I've also never seen 
that
at a wedding!







I can't help it. The sparkly things are so sparkly.



Possibly the most hilarious grandpa I've photographed. Yes, that is his handicapped placard.




They danced like this all night.







Congratulations, you guys! Kelly and Roberto's vendor team: Ceremony venue: 
Holy Rosary Church
Reception venue: 
Sequoia Restaurant
Getting ready venue - ladies: 
Ritz-Carlton Georgetown
Getting ready venue - gentlemen: 
The Melrose Georgetown
DJ: Brian with
MyDeeJay
 (he's rad) String quartet:
String 4
Florist:
B Floral and Event Design
Hair & Makeup:
Alison Harper & Company
Kelly's beautiful dress:
Kleinfeld's
Roberto's dashing tux:
Canali