I feel a little pressure to describe the awesomeness that is Eliza and Erick, but simultaneously feel I could never quite do their wedding justice with words. Fortunately, I took a gazillion images and I can just hit you with them. Like this: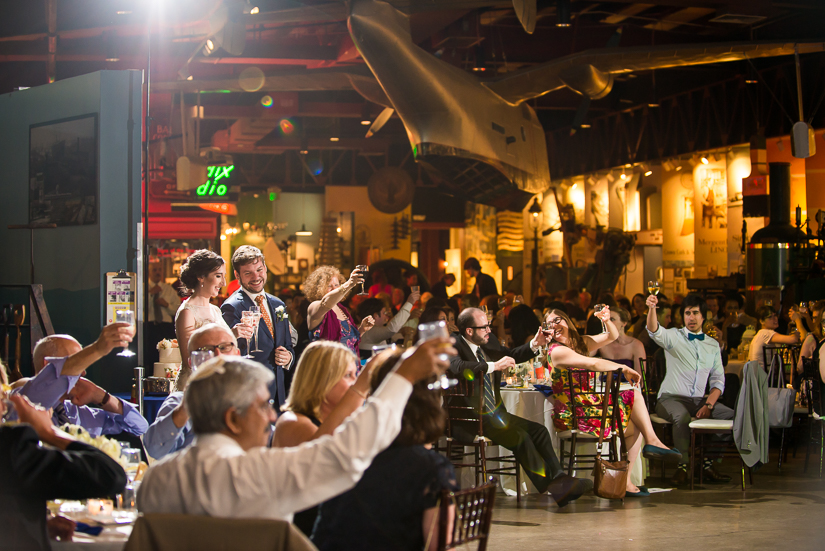 Ok so, if you know anything about me and my work, you know I went freakin' bananas over that airplane in the ceiling. See 80% of their reception photos below for further proof. Also excellent: this huge industrial sculpture thing. So the
Baltimore Museum of Industry
takes a huge leap over every other venue I've worked at to become my very favorite venue ever. It's awesome. There are industrial things everywhere and we got to shoot in the galleries and, did I mention the airplane in the ceiling?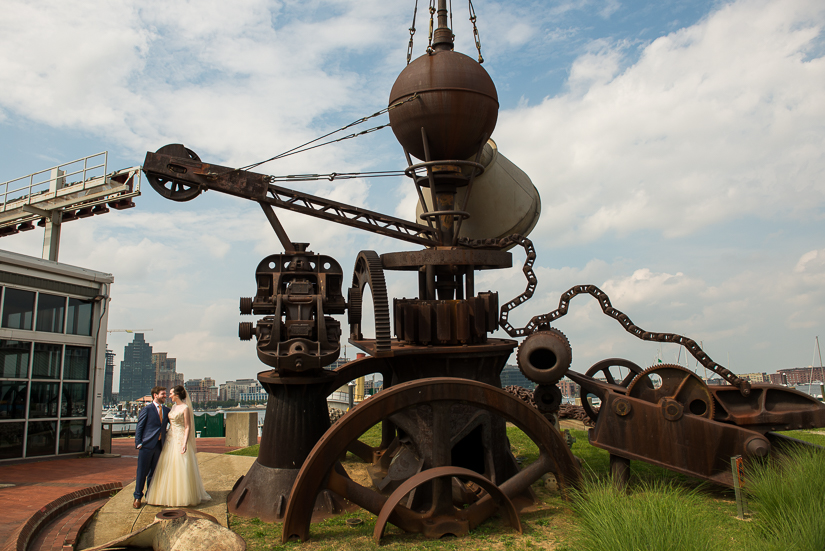 But before any of that happened, we started at the super-classy
Admiral Fell Inn
at Fells Point. Eliza bought matching plaid shirts for all her ladies and it was adorable.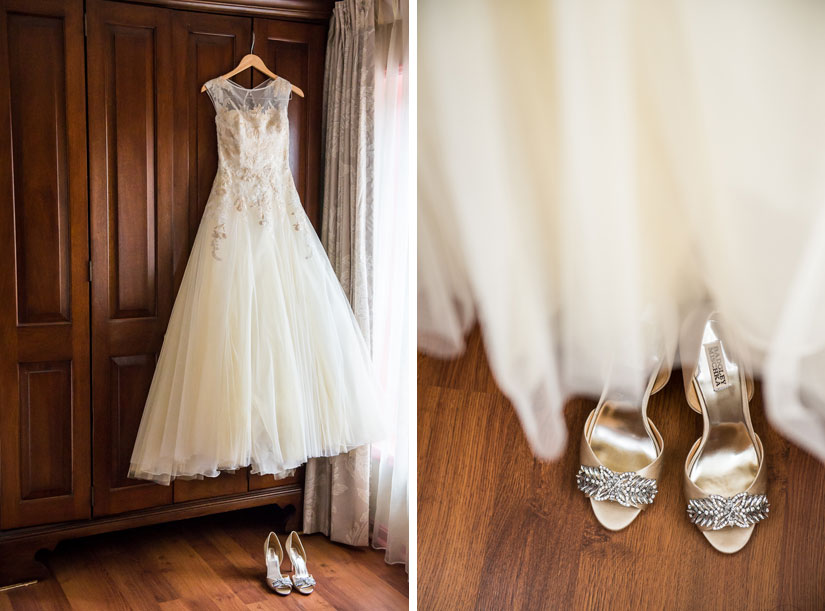 Meanwhile, the gentlemen attired themselves on the picturesque observation deck. Many thanks, as always, to the lovely and talented Julia, who took many outstanding photographs on this fine day.









Loving this one from Julia.

So these two initially rejected Federal Hill as a portrait site because it's *so* Baltimore, but it made lots of sense for us to go there, and we did. Fortunately the sky and clouds and everything were mad working for us.

And there was even some breeze to make Eliza's veil go crazy like all damn day. She seemed annoyed, but it was sooooo pretty.


Erick straight 
loves
my stupid photo voice. It's so convenient!




Ok I know these are so many portraits. But this lovely pair gave me tons of time to take them, so we rocked out all kinds of stuff. I was particularly enamored with all the cool industrial things around the museum. Old machines and workshops and 
so much baller stuff.












Go time, on the dock.

Erick's sister is a graphic design wizard and whipped up these rad fans which served as convenient sun shields.















Ok I got a little sign-crazy.











The hora may be my very favorite thing in the whole world.










The band
Jump Street
straight killed it.




A handful of nighttime portraits while everybody got down on the cake.






Congratulations, you guys! Eliza & Erick's vendor team: Ceremony and reception venue: 
Baltimore Museum of Industry
Getting-ready venue: 
Admiral Fell Inn
Catering:
Absolutely Perfect Catering
Band: 
Jump Street
 with Bialek's Music Florist:
Violets Florist by Connie Clarke
Hair: Jeanine Jerome Makeup:
Emily Marcellino
Eliza's insanely beautiful dress:
Betsy Robinson for Pronovias
Erick's dashing suit:
Suit Supply