Well it has been a hell of a nine days since we left DC. For the two weeks prior to our Nov. 14 departure, we were in a haze of celebration of George's attainment of the Ph.D. (go husband!), fevered attempts to give away or sell 95% of our possessions, preparations for the move and for the road trip and lots of goodbyes. Now, my friends, we are nomads and living on the road!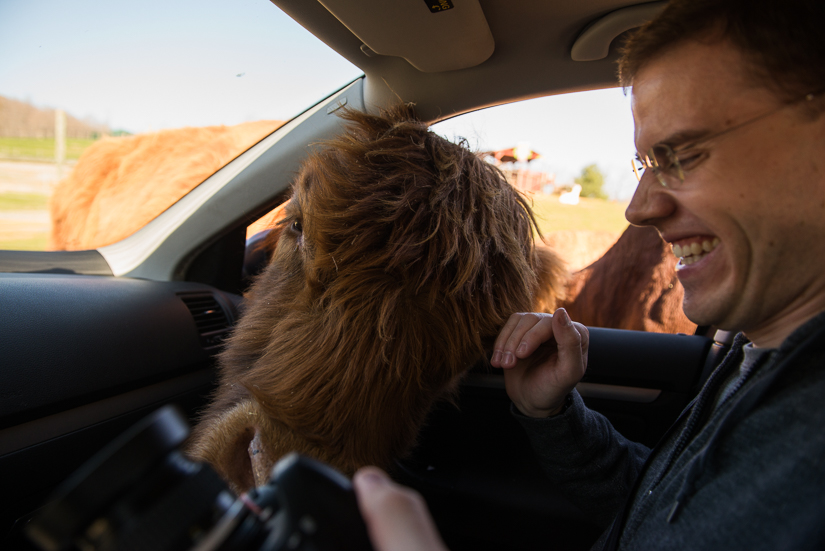 I do the majority of my posting on
Instagram
and I attempt to post something every day. If you want to follow along, that's the medium where you'll get the most timely updates. But for those who can take theirs all at once: the first seven days.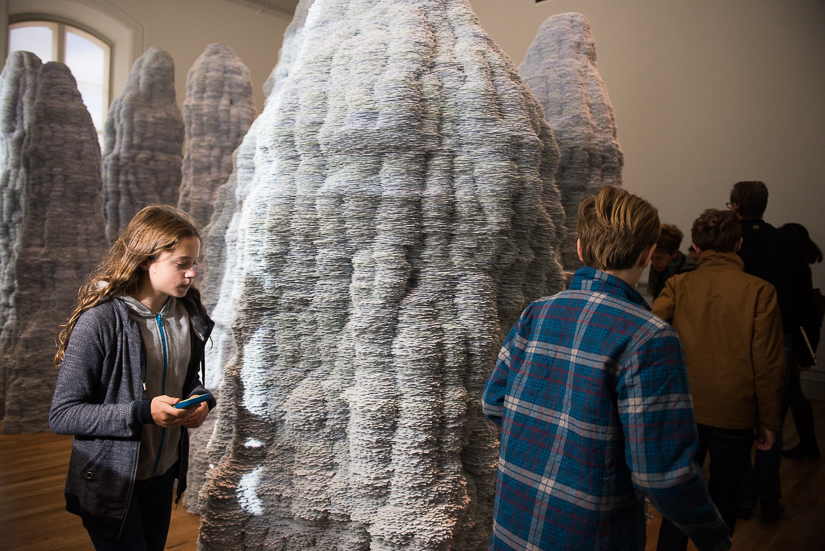 We started the road trip, fittingly, in DC at the Renwick's Wonder exhibition - which is really freakin' rad and I'm a bit sad I'll never get to do an engagement session there. Ideal for my purposes. DC wedding photographers, you should be on that. Scope the rainbow: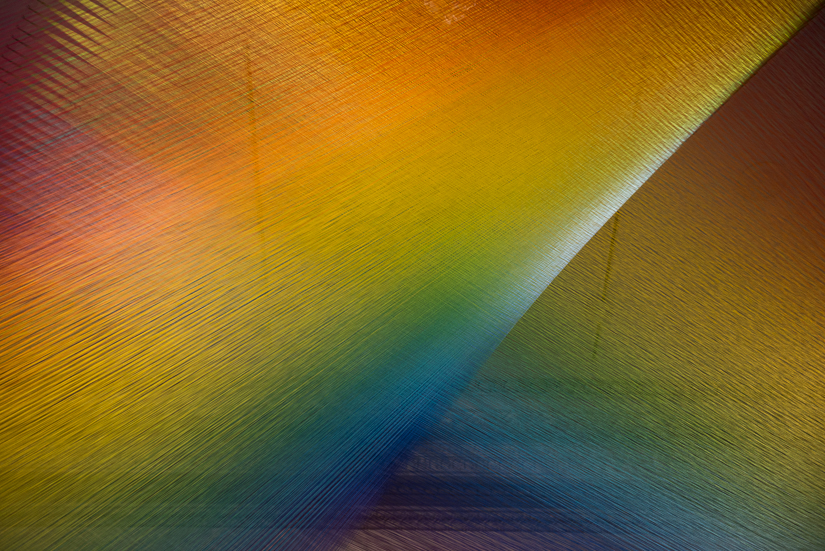 Here's George offering David an unwrapped candy from his pocket.





Then we were on the road! David and I went down Route 11, which was a really great alternative to I-81. We ended up at Natural Bridge for what was probably the best day of the trip so far (sorry George!). Here's our historic hotel.


Natural Bridge! It really is very pretty and impressive.




AND THEN. Guys. We went to the Virginia Safari Park and it was *awesome*. I haven't laughed so hard in years. The animals will just barrage you and take all of your food and slobber all over you. An emu bit David! Here's a thousand pictures:










The llamas actually stand in front of your car to block your way while their buddies come in from the side, velociraptor style.















Then we hit up Foamhenge, which is a to-scale replica of Stonehenge, but in foam. It's getting on in years and a bit falling apart. You just park on the side of the road and walk up the hill to it. Very odd, very delightful!



The next day we drove down the Blue Ridge Parkway, doing a couple of small hikes and taking in some mountain air.




Linville Falls.




David splurged on the Grand Bohemian in Asheville. Asheville was a really great place, though we only got to walk around for a little bit. This hotel featured many antlers.


Here's my car experiencing the luxe life.

Then we toured the ridiculously large and fancy Biltmore. It was pricey, but David treated so who cares! You aren't allowed to take photos in the house (bummer), but the gardens and conservatory were fair game. They had some sick orchids. The whole house was decked out for Christmas, too, so it was very pretty and celebratory.





On the way from Asheville to Durham, we passed by this amazing sign.

Then we were in Durham with Dwight and Laurie! Dwight's friend Mika gave us a tour of Duke gardens and grounds. They were impressive.





I made David drop this pine cone a bunch of times to get the photo on the right.

And we saw the Nasher Museum, mostly for their (tiny) Ansel Adams exhibit, before we went to Bollocks BBQ and ate a metric ton of animal meat.


And David tried his first corn dog! Which is a side at Cookout.

He was unimpressed.


Following day, we just hit the road and stayed on it all the way down to Savannah. One can't, of course, drive past South of the Border without making fun of it and walking around.




The mosquito-riddled Santee Wildlife Refuge for a break-up-the-drive hike-turned-walk.


It was humid and nasty, but the mosquitoes were intense so I buttoned up.

Then we were in Savannah and picked up George for one day of us all hanging out. Unfortunately, I was getting sick at this point and cranky.

Though Savannah, of course, is very pretty.





We took a ghost tour, as one does. So many spooky stories, though of course I'm quite the skeptic.

And there was an amazing chocolate shop that looked like a tiny library. And the chocolates were mad tasty.

And, finally, Spanish moss.


That's it for Week One! We're already in day ten, so hopefully I'll get a new update out to you not too long from now. Keep up with Instagram and you'll get them in mostly real time.