Met up with just two
DC Social
peeps for an outing to the Arlington County Fair.  It was a fun time and I like the images I took.  Fairs are smorgasbords of color, people and chaos - some of my favorite things to photograph.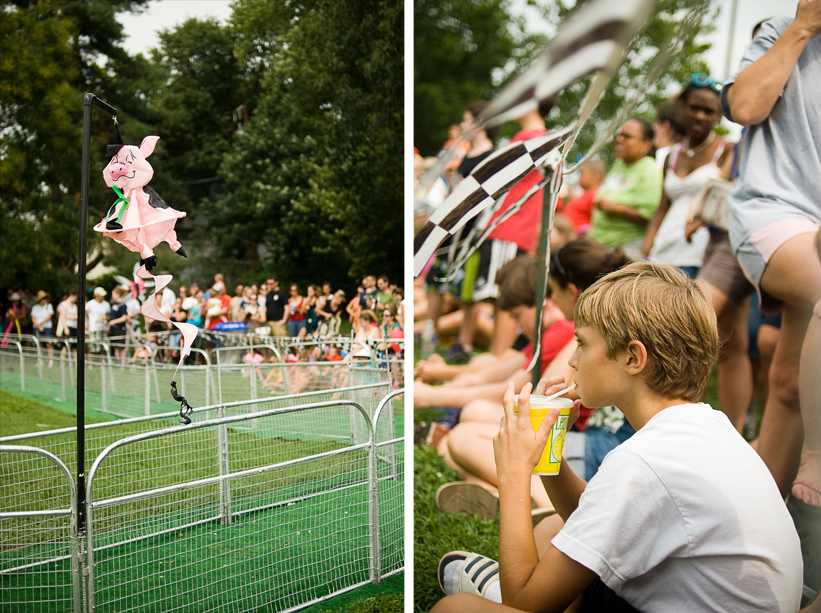 We met at the piglet races, where there were many pig puns to be had.  First, the ring master called for volunteers.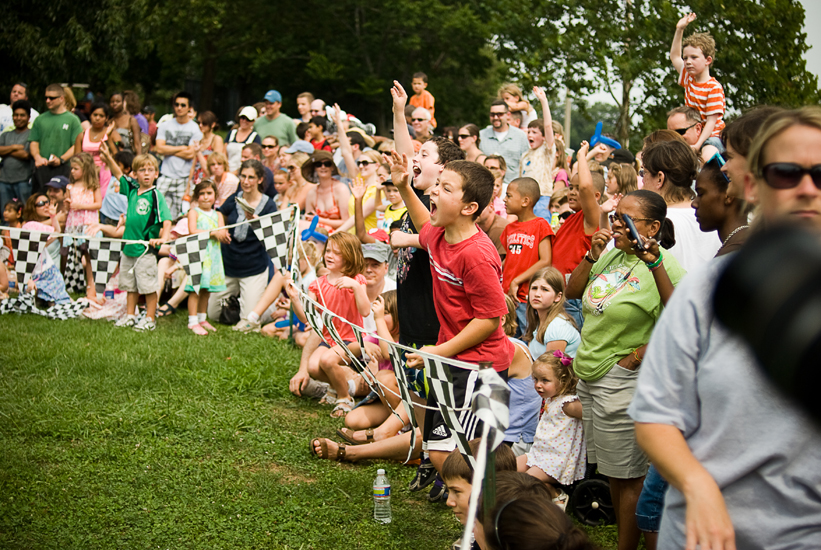 Then the races were on!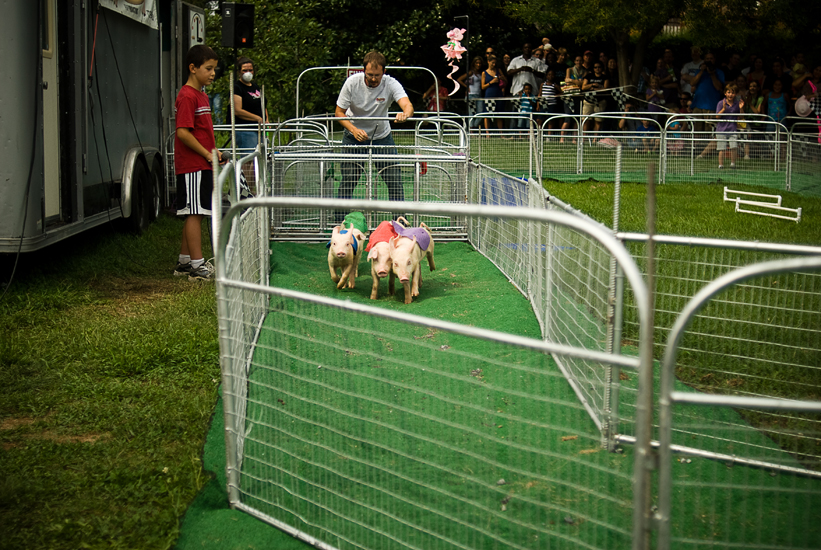 The pigs were faster than I thought they would be.

Our pig (the blue pig) didn't win a single race, though there was much debate over whether the "blue pig" was the same pig each time.  It would take a true pig master to tell them apart.  That, or at least a moment of study.  Go Wilbur!

The Midway is an awesome place in any fair.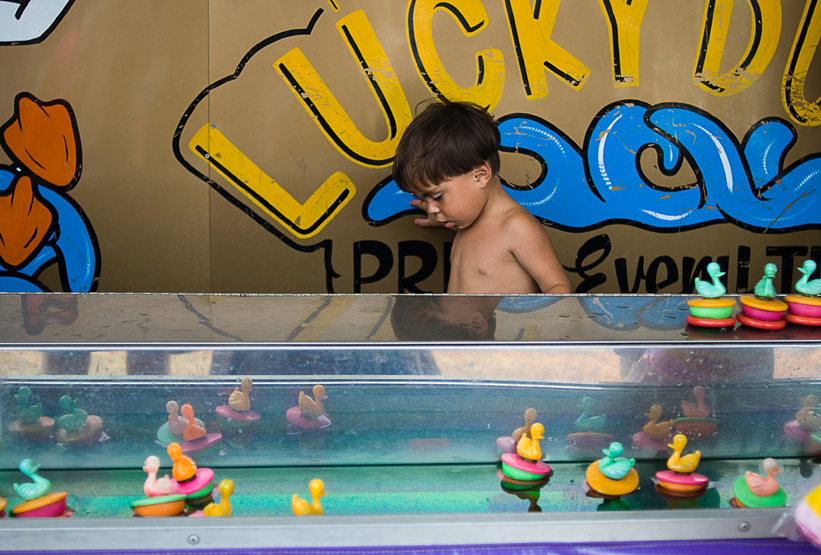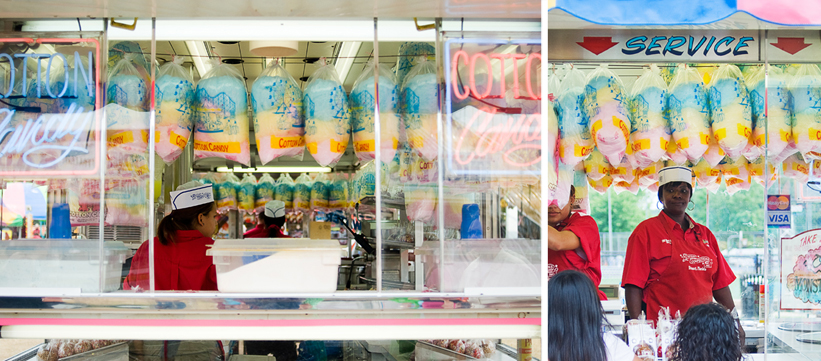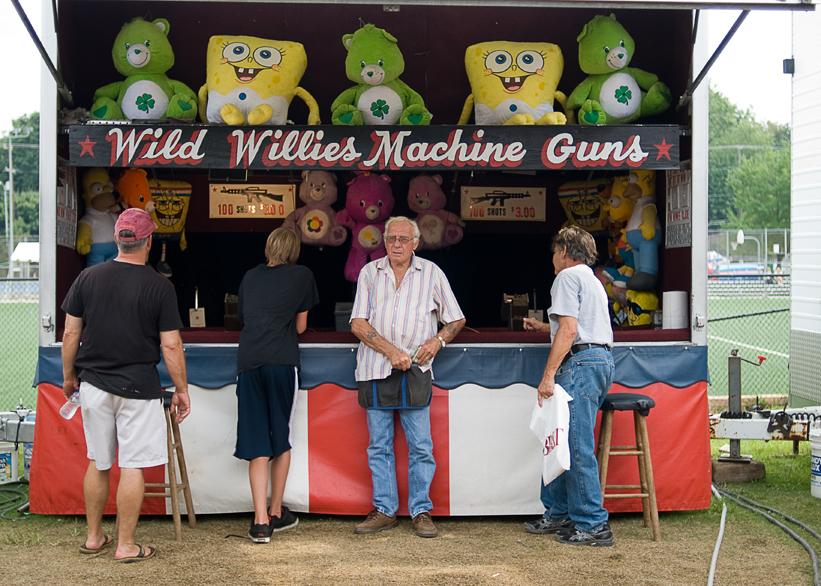 Because I'm a baby, I don't like to take pictures of strangers with the camera to my eye.  Because sometimes they glare at me!

What that means is that I "shoot from the hip" - not looking into the camera but holding it toward my subject and hoping for the best.  I end up junking a lot of shots I might have nailed if I hadn't been a coward.  But sometimes it works out.

It's cool to go to a fair in your home town or county because all the competitions are for things grown or made near you.  Check out these "amateur" baked goods!

And what is a fair if you don't get a funnel cake?

It was a good and photo-packed time.  Not sure if I'll be back to get the cliched motion blur Ferris wheel.  Perhaps next week when George is out of town.