DC is in the middle of a food cart fight.  I don't know all the details but apparently the city is trying to regulate them out of business.  I say, long live the food cart!  I had my lunch today at Fojol Brothers.
The line was really long.  I waited at least half an hour.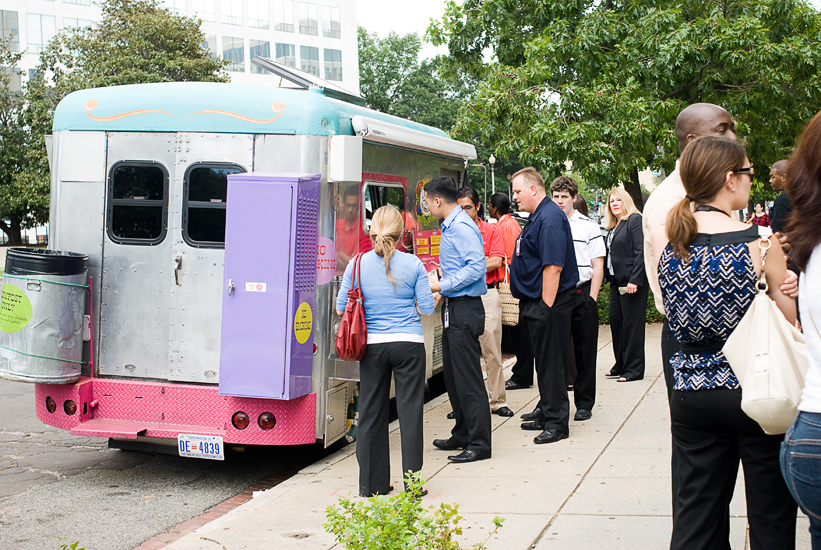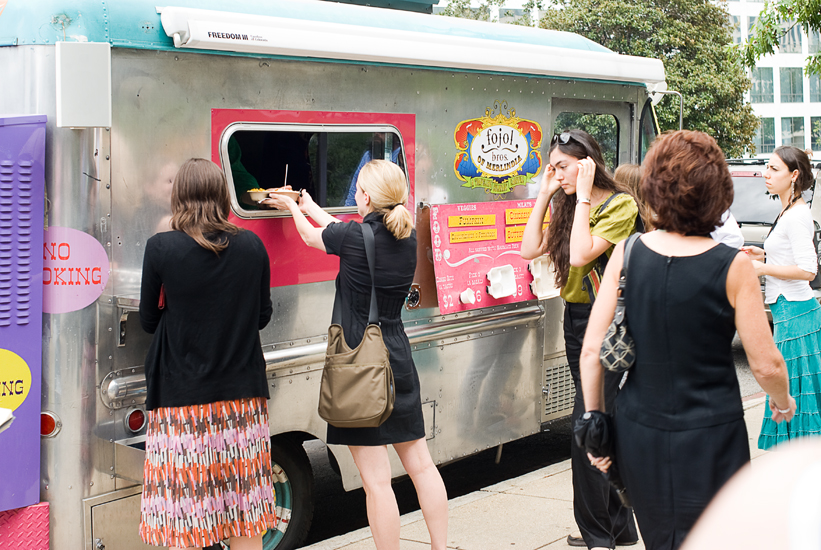 The beauty of a food cart is that there are only a couple things to choose from.  You hand them your money and get your food.  Next day, there's a new cart with new options.  It's pretty sick.

Look at how damn cute their truck is.

And the food?  Yeah, it was tasty.  The pumpkin was better than the curried chicken.  I look forward to trying the lentils!