When I was little, I used to beg my parents to get a "Hanukkah bush".  Seriously.  I'd go on and on how it could be decorated with blue and white tinsel and ornaments and we'd take it down after Hanukkah.  Well now I'm all grown up and I married right into a Christian family!  I trimmed my first tree the other day with my husband and mother-in-law Barbara. So from this little Jewish girl to you, merry Christmas! And now, ornaments, which are still totally novel and interesting to me.  Like George's first Christmas ornament!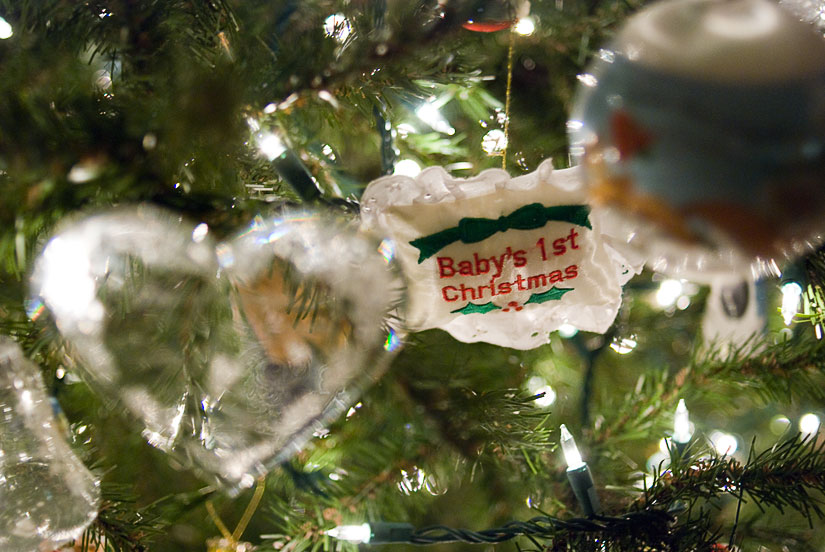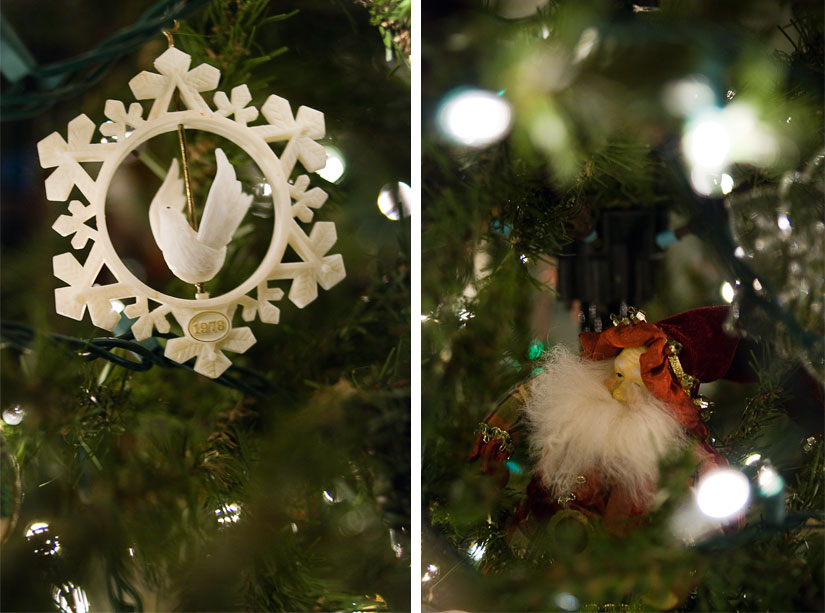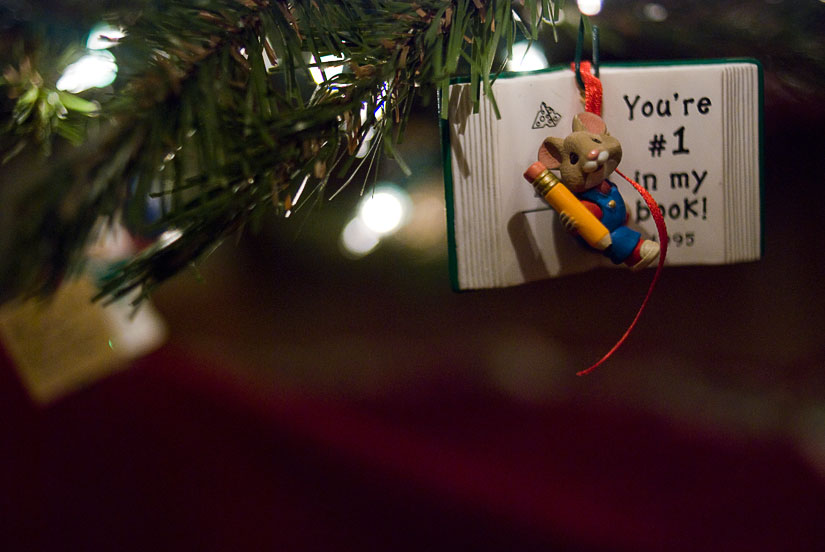 I just love how the ornaments have this ethereal glow to them.  They're lighted from a lot of different small sources so it creates a very diffuse, beautiful light.  And sometimes if there is a light close enough, it will create some nice rim lighting - like with the baby deer ornament.  And I'm basically just a huge dork for posting any of this.  Ornaments are neato! And now, bonus image of me baking the seven types of cookies I made for Christmas.  It was the greatest day of my stand mixer's life.

Happy holidays to all y'all.  I hope you get to spend it with friends and family and eat way too much and have a grand old time!