Stephanie and Colin are the bomb.  We came to Green Spring Gardens in Alexandria because the National Cherry Blossom people had promised (on their website) that it was a great alternative to visiting the Tidal Basin for cherry blossom viewing.  I felt like such a dope when we showed up because they had maybe three cherry blossom trees in the parking lot and another tree that we possibly identified as cherry blossom but weren't sure. None of this bothered these two awesome kids at all.  We just hit up the magnolias (dogwoods?) and kept on trucking.  Hey guys!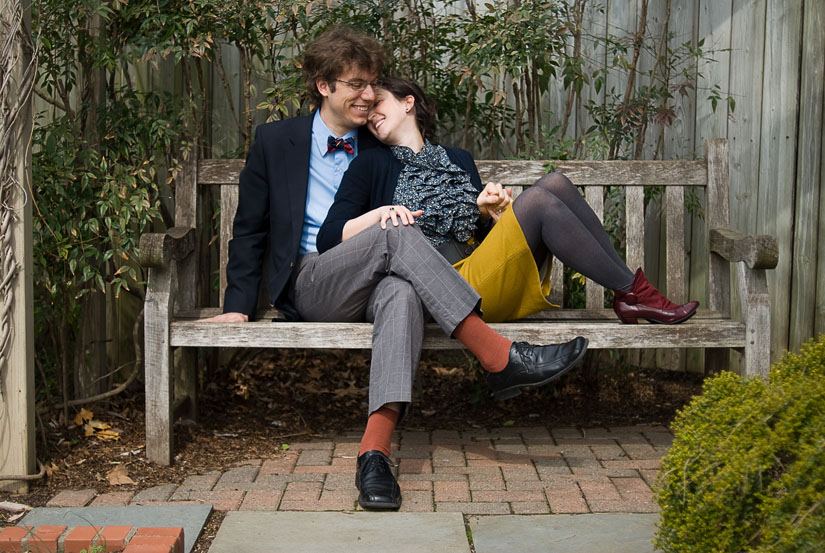 We were celebrating Stephanie's birthday at this portrait session, and went with a theme: picnic in France.  Really, I based this off of the outrageously stylish suits Colin is fond of wearing.  The bowtie thing is not uncommon.  Stephanie can always rock the hipster grandma look, and so we were totally set.  They looked positively dashing.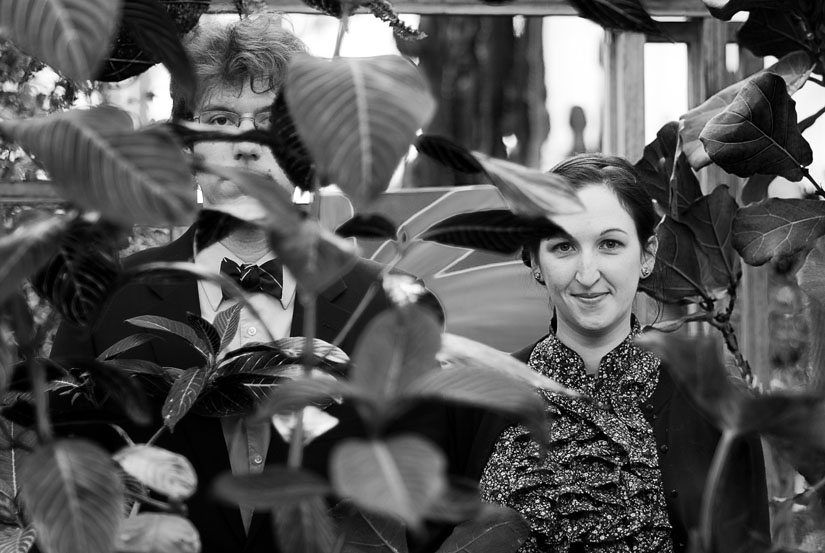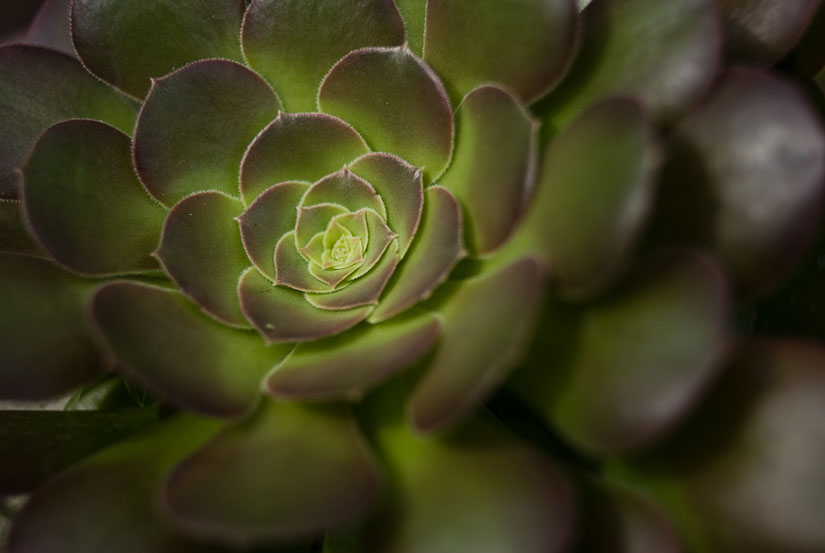 This was our other mega-cheese shot. 'Hey Mom & Dad, look how much housing prices have dropped - we got this mansion for a steal!'  I think they should send out announcements.




Finally, I had to get some adorable shots in front of this adorable garden shed.  How sweet are these two?  Happy birthday Stephanie!