Maria and Russell have been all over my blog.  Since getting engaged last fall, I've
photographed them at Roosevelt Island
, where Russell proposed, and they were super-awesome in my
promotional video
.  But that was all in preparation for their ridiculously cool, family-filled, bangin' destination wedding at Charlotte's
Levine Museum of the New South
.  As always, Russell was super-hip and Maria was stunning.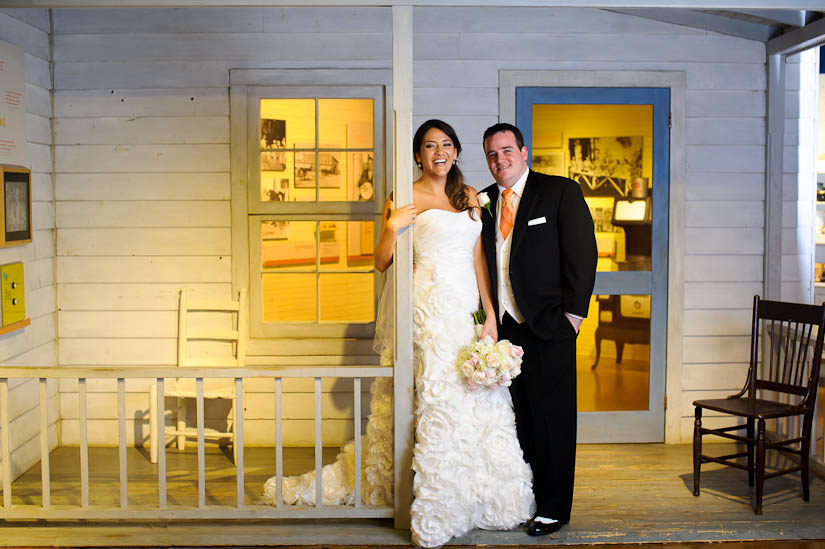 Their wedding favors pretty much say it all.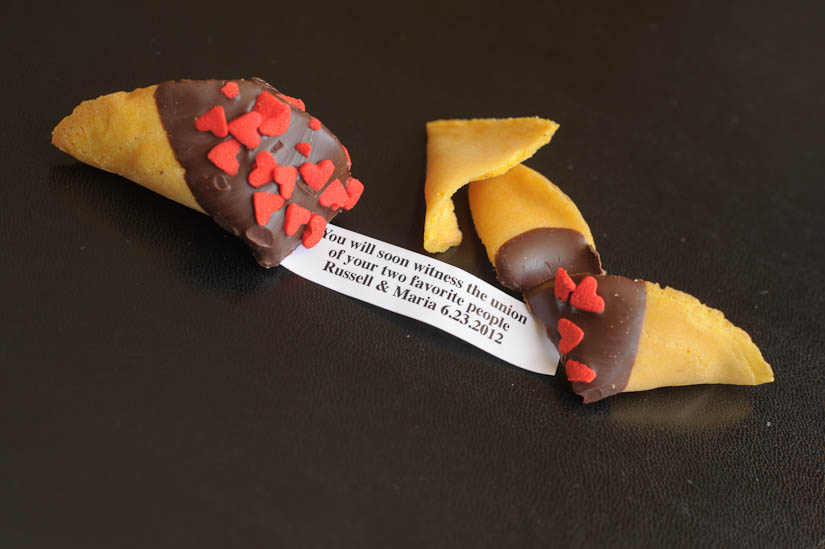 They both got ready in separate rooms at the
Charlotte Marriott City Center
.



Then we all headed a couple blocks over to the
Levine Museum of the New South
. Though Maria and Russell both live in Northern Virginia, they met in Charlotte, and so chose to do a Charlotte destination wedding.  The Levine museum was so cool, as you will see in a second.


Meanwhile, the boys "invented" a new game that involved throwing bottle caps and, naturally, drinking beers.





Toldja it was a cool museum.  There were a whole bunch of these little sets throughout the museum - a tiny church, even a "watching TV" mini set. I found out the flower girl was crying because she wanted to walk down the aisle with Maria, not by herself.


Ah, technology.


Huge props to
Megan Noonan
, who came all the way down from Woodbridge for this wedding.  This photo below is hers and I love how her flash on the skylight caused all these crazy reflections.

Doin' it big.


Then I got to grab the two of them for some more portraits inside the museum.  They had an entire "back" of the bus mini-set.






The gentlest cake smash ever.

Maria's grandfather has played harmonica at many family celebrations over the years, and he serenaded Maria and Russell for their wedding.


Yes, that is Maria's mom.













Congratulations you guys! Maria and Russell's vendor team: Ceremony and reception:
Levine Museum of the New South
"Getting ready" venue:
Charlotte Marriott City Center
Caterer & Cupcakes:
Delectables by Holly
Florist:
The Blossom Shop
Maria's fabulous dress:
J. Majors Bridal Boutique
DJ:
Split Second Sound
Rentals: Best Impressions Party Linen Rentals, Inc.