I do hope you've watched my
promo video
already.  I'm so pleased with how it turned out and major props to Caleb from
East West Productions
for knocking it out of the (
Fort Ward
) park. I'm shooting
Maria and Russell's
real wedding this weekend, complete with a totally different dress/hair/veil.  These two were gracious enough to be my models for the video.  I would never disturb a real wedding to make a promo video and I was lucky enough to have these two volunteer almost immediately after I put out my call.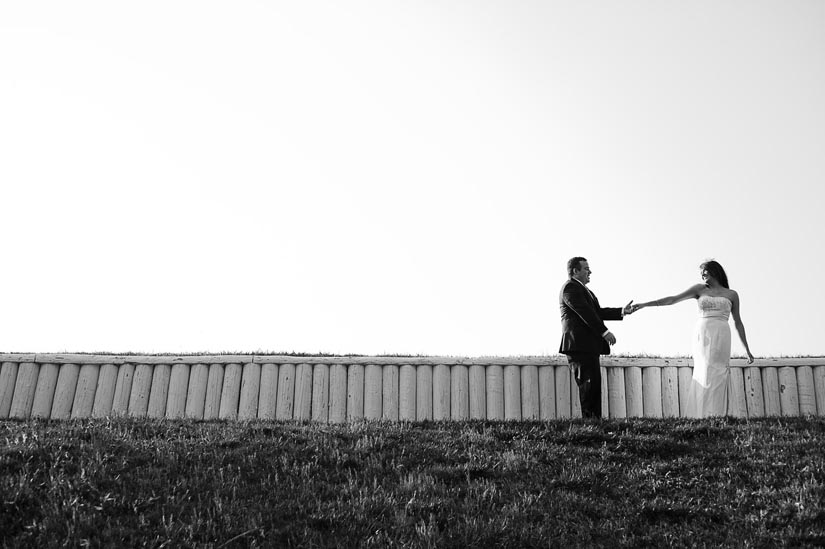 We got Maria a dress from 
St. Anthony's Bridal
 (an amazing bridal charity in Bethesda - every dress on the racks is $150!) and I ordered her hairpiece from Etsy (
Pegasusmaiden
).  I have to admit, it was really fun styling a wedding shoot.  I can understand why this is so attractive to photographers - normally we just photograph whatever the couple's vision for their day is. With styled shoots, you basically get to design a whole wedding from scratch, at an enormous discount and without any drunken uncles.  In a field.  With no time restraints.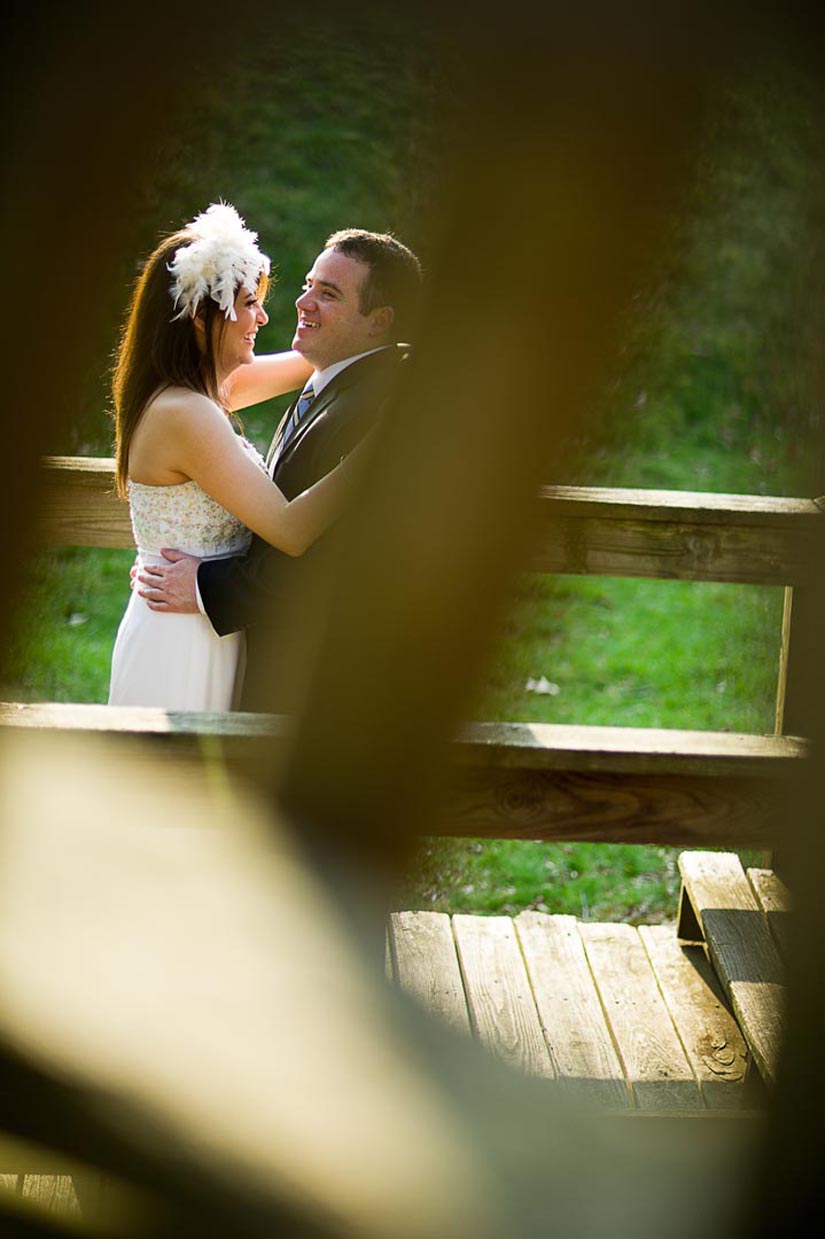 We filmed the "interview" portion of the video in my home.  The couch I'm sitting on is referred to in my world as "the elephant couch" because of the pattern.  I'm so glad it's now captured in all its glory as it is several years into everyday usage and it's starting to seriously fall apart.  I fear the elephant couch's days are numbered. In other news, getting interviewed is sort of hard and I should have thought a whole lot more about what I wanted to say before the video aired.  Good thing I have had so many client meetings during which to vocalize how I feel about weddings and photography!  The filming went something like this: Caleb: "Tell me about X thing." Me: "Oh yes, X thing is like... blah blah blah.  OH and this is important - I'm easy to work with.  And OH!   This is important - I want you to be able to hang your photos next to your mother's." But for all my should-have-beens, I'm just so happy with it.  I really hope someone actually watches it every now and then!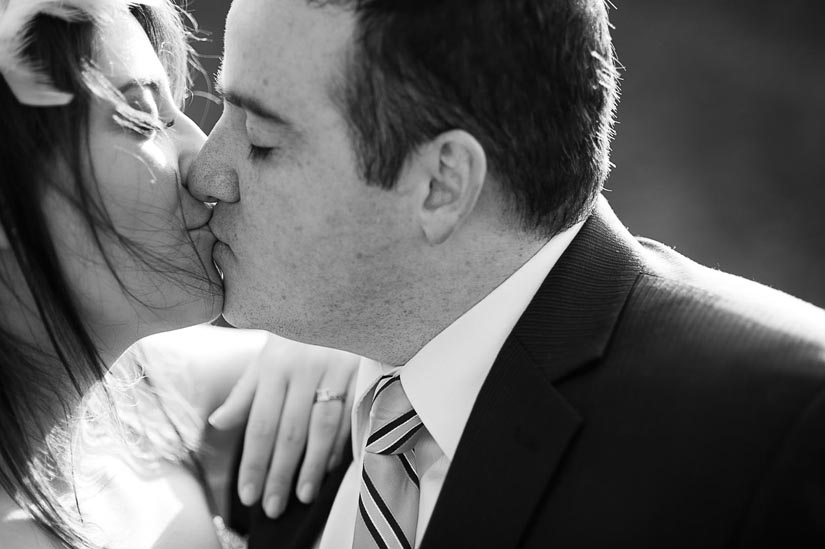 After the interview, Maria and Russell came over, she got into the dress we bought, and then we hussled over to a local park to do the "wedding shoot" portion.  We were at it for about an hour, the normal time I might request clients give me for their portraits.  It was also lovely to be able to choose the exact timing for a portrait shoot - golden hour, of course.


Look at my badass bride.



This next photo makes me so excited for their real wedding.

So thank you thank you thank you to Caleb, Maria and Russell.  It was so fun working with all of you.  I'm so happy with this video and hopefully it will give people a good idea of what I'm like in person (good god, that's what I'm like in person) and what it's like to be on a photo shoot with me.  You'll see more of these cats soon!