Emily and Matt are pretty seriously awesome. You don't need to know much more than that they picked the Natural History Museum for their engagement photos. I've become something of a specialist in shooting in the DC museums (thank you DC museums!!) but this was my first go the Natural History. It was rad, I tell you, rad.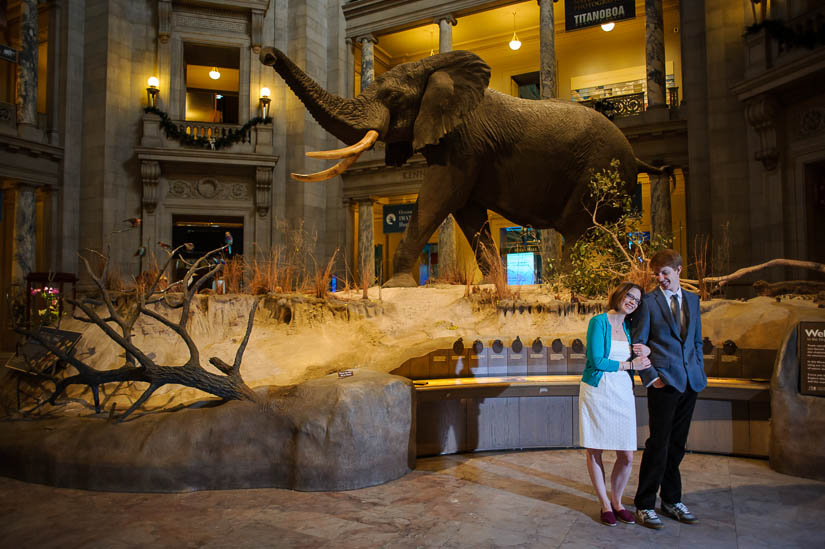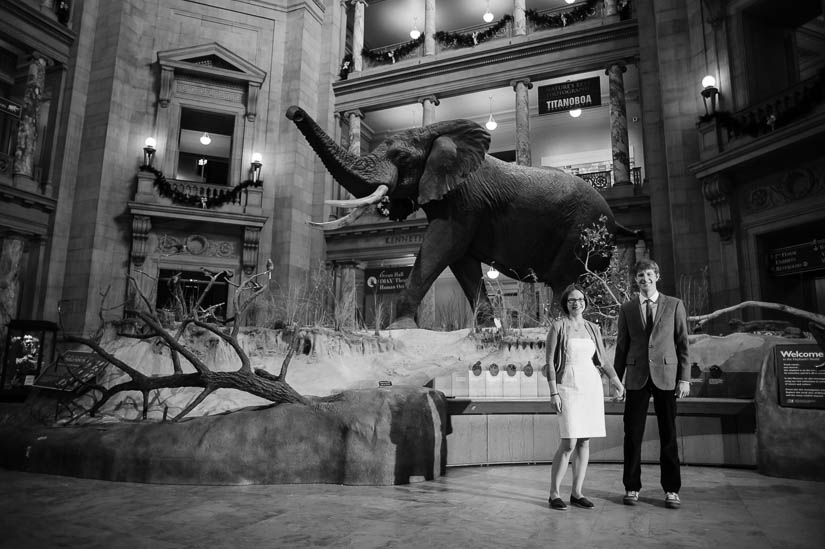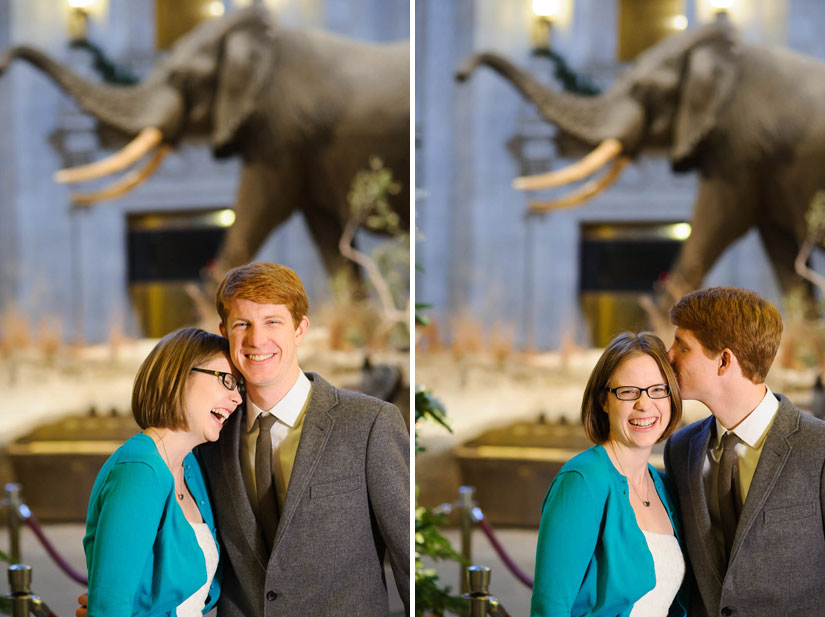 This was hilarious. I told Emily and Matt to dance and they just started jumping around and flailing their arms.

I had to amend myself and say "romantic" dancing.





Last and, yeah, probably least, we have engagement photos with Titanoboa! World's biggest snake! Eating what appears to be a gila monster. How could I resist?

Good times, y'all. Look for more from Emily and Matt in just a couple months!