So there's this trend, among photographers, to say every single wedding was the "best ever" or each engagement session that comes along is their "new favorite". But Susan and Senthil took me along on a hot air balloon ride, and I think that justifies me saying: this was the freakin' raddest engagement session ever. And it super doesn't matter that they were already married. Cuz: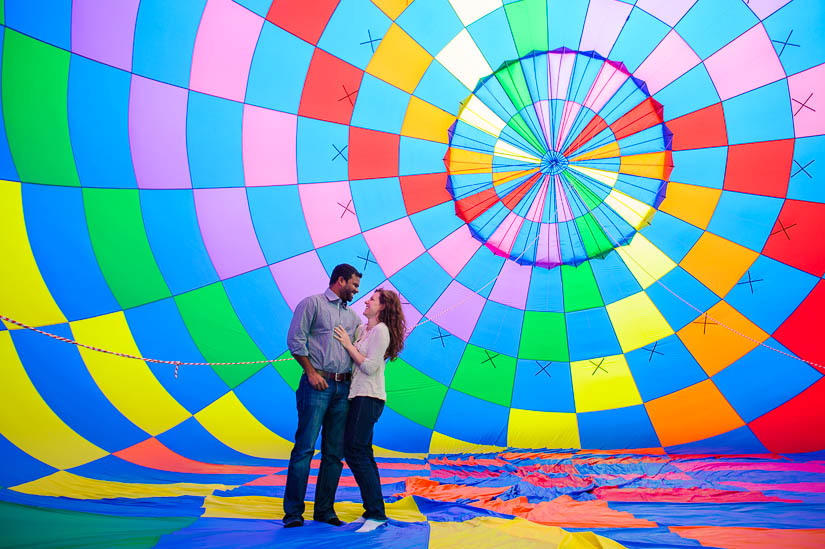 The weather gods were not with us the first couple times we tried to schedule this photo shoot, but we rallied post-wedding with some lovely spring weather. Susan worked everything out with Balloons Over America based in Westminster, Maryland. From what she told me and my experience with Mark and Melissa on the day of the shoot, they are an incredibly hard-working, generally awesome bunch of people.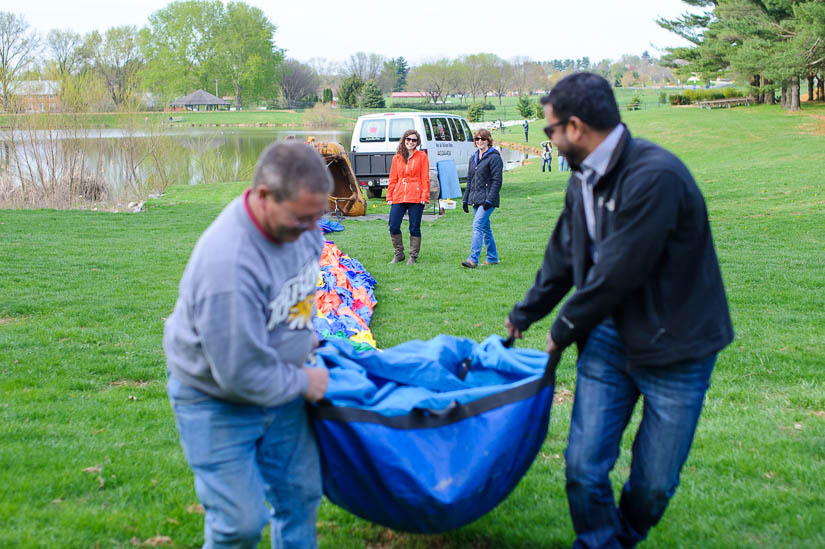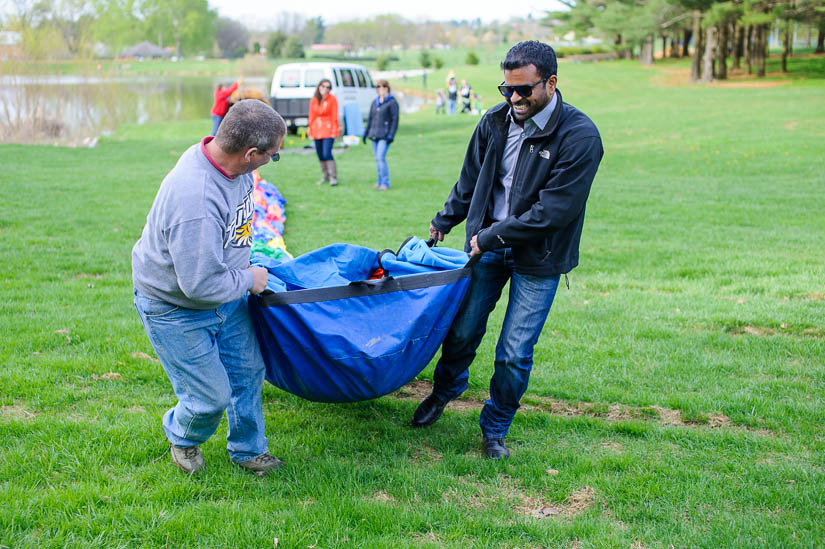 It wouldn't have seemed crowded in the basket if I wasn't trying to take photos.


That would be 3,380 feet up in the air.

It's surprisingly calm up in the hot air balloon. You're definitely not prevented from just jumping over the side, if you were so inclined, but otherwise it feels strangely safe. It's mostly quiet and you're literally drifting through the air and just watching the scenery slowly shift. I had the thought it would make a lovely place to get married, though the quarters are pretty cramped.







It's a really big balloon.



Mark performed a little first-flight ceremony, complete with champagne and a cork balloon.

Rock.